If you know me, you know I love a good charcuterie board. Sometimes it is fun to put together these huge displays, and other times, a small charcuterie board for two is all you need for a girls' night or date night.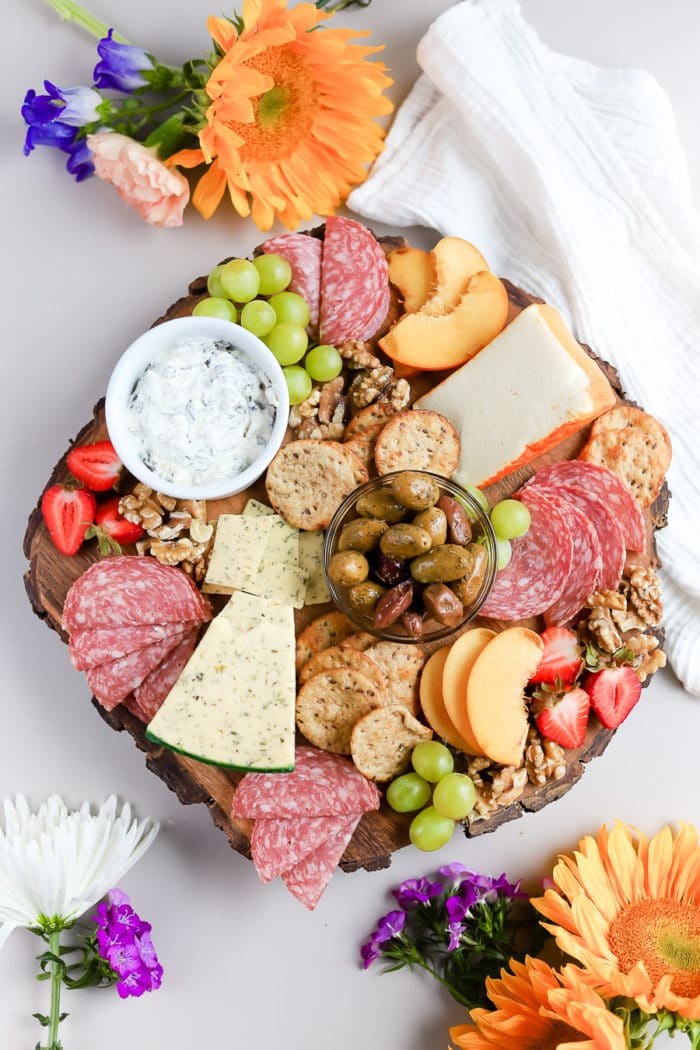 Easy date night or girls' night appetizer, you'll love this two-person charcuterie board.
No cooking is required. I love when I'm having a friend over, all I have to do is throw some of my favorite cheeses and snacks on a board and we can sit there, talk and snack for hours! Obviously with wine, too.
Have it as your meal instead of making one! Some of my favorite meals are charcuterie boards, and if you say you can't relate, I don't think I can believe you! They hit the spot every time.
Pairs perfectly with wine to make for the best wine night. And, hello, who doesn't love a wine and cheese girls' night or date night!? The best!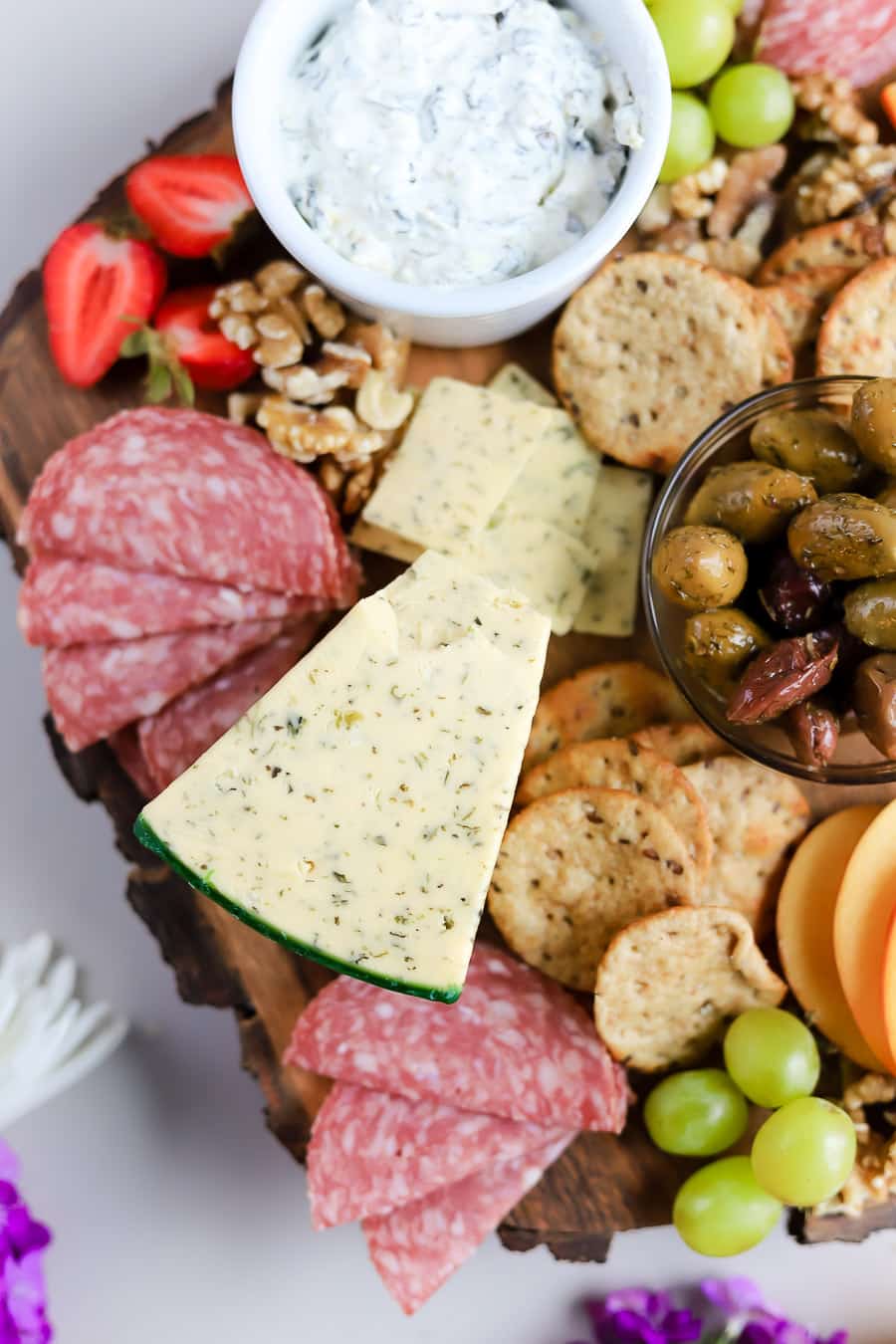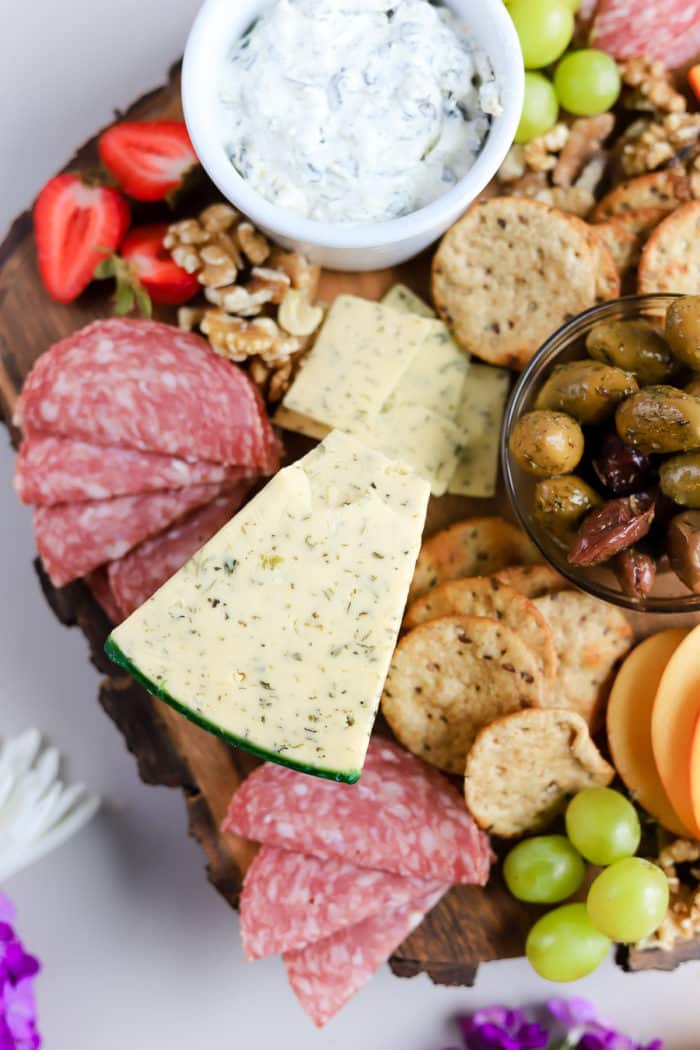 How to arrange a small charcuterie board for two...
Here is my method behind my madness for making a mini board for two.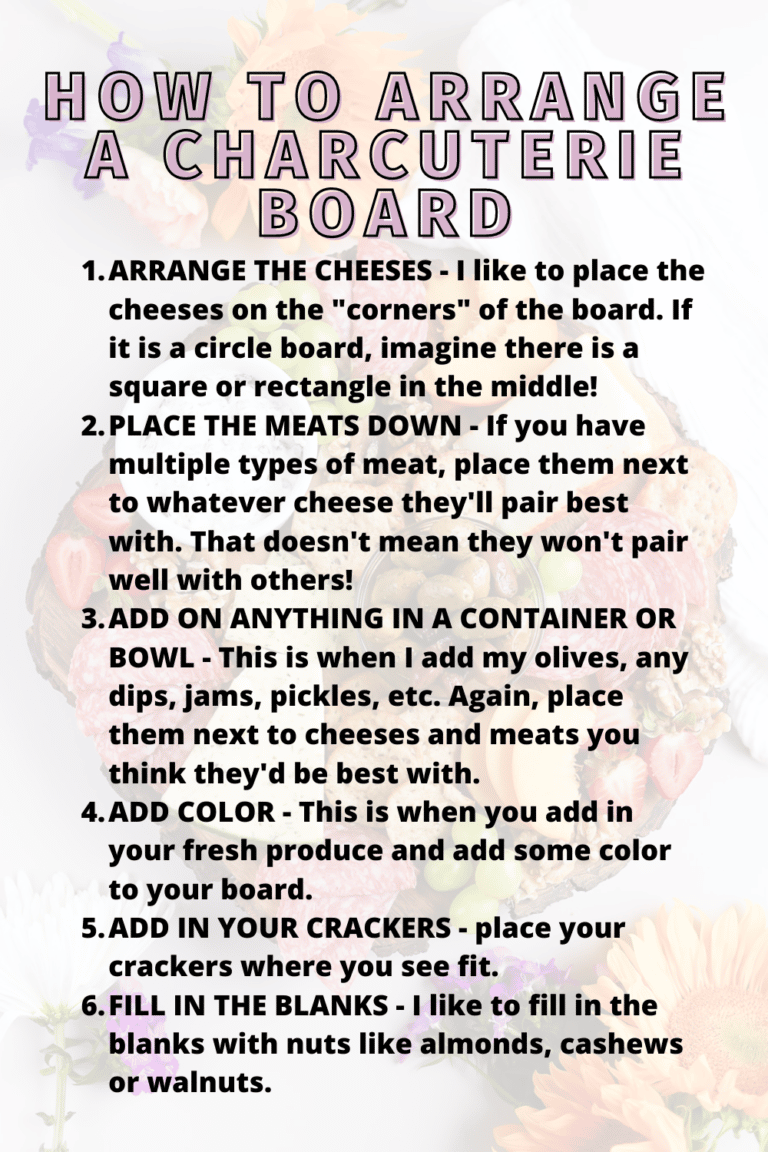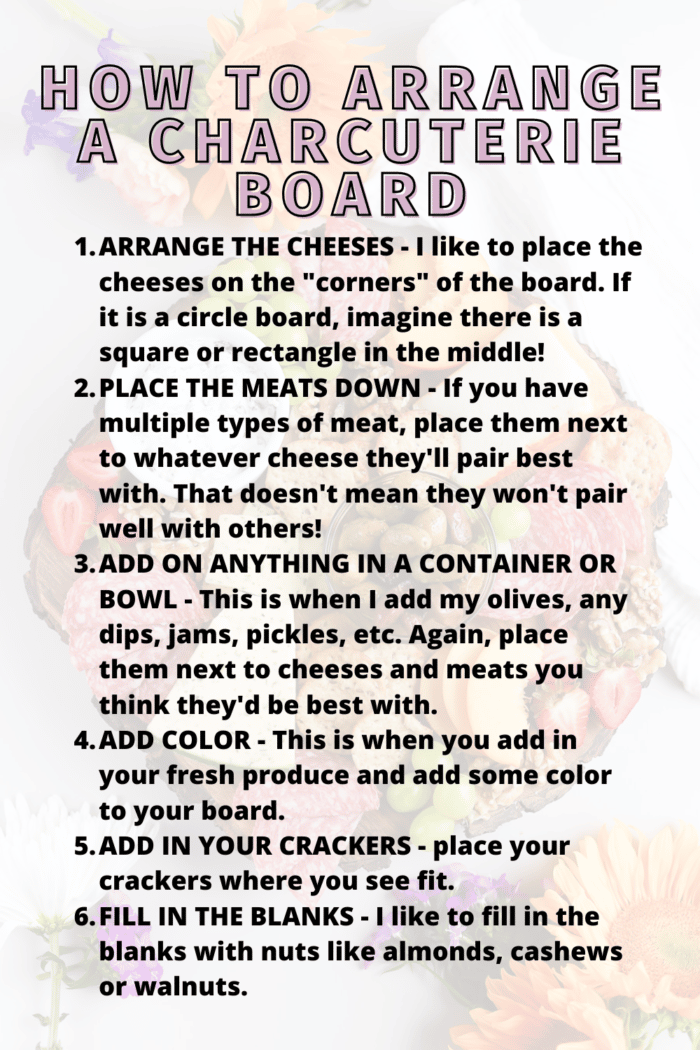 Have some fun with your grazing boards!
Whether it's a date night charcuterie board or a girls' night charcuterie board, there are lots of different directions you can take with these boards.
Have everyone pick a favorite cheese to go on the board
Write down a list of everything you need and divvy it up! Whether you go grocery shopping with your SO/roommate or you're going shopping separate, seeing what the other person picks out and then combining everything could be lots of fun.
Make it a theme! Watching The Crown on Netflix? Let's see what we can find from England or English-inspired for the board.
Here are some charcuterie board for two ideas.
Here are some different snack board themes to give you some additional guidance when grocery shopping.
Pick a geographical theme. For example, put together a Mediterranean board filled with feta, kalamata olives, hummus, pita chips, cucumbers, etc.
Pick a store. Have some fun and source everything from one store, this could force you to try something new!
Pick only items you've never tried. Speaking of trying new things, challenge yourself to build a charcuterie board full of things you've never tried! Aside from the fresh fruits and veggies, of course.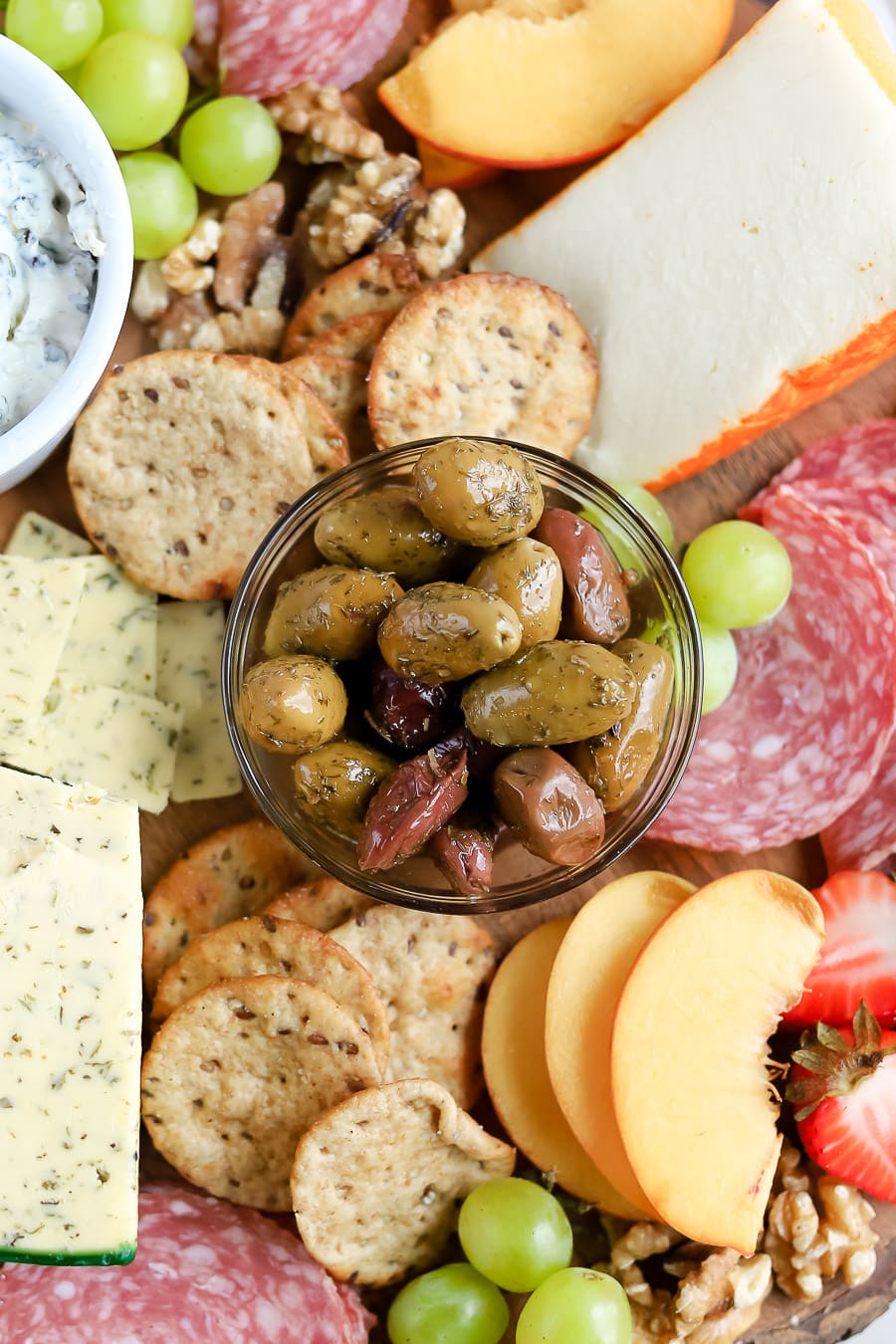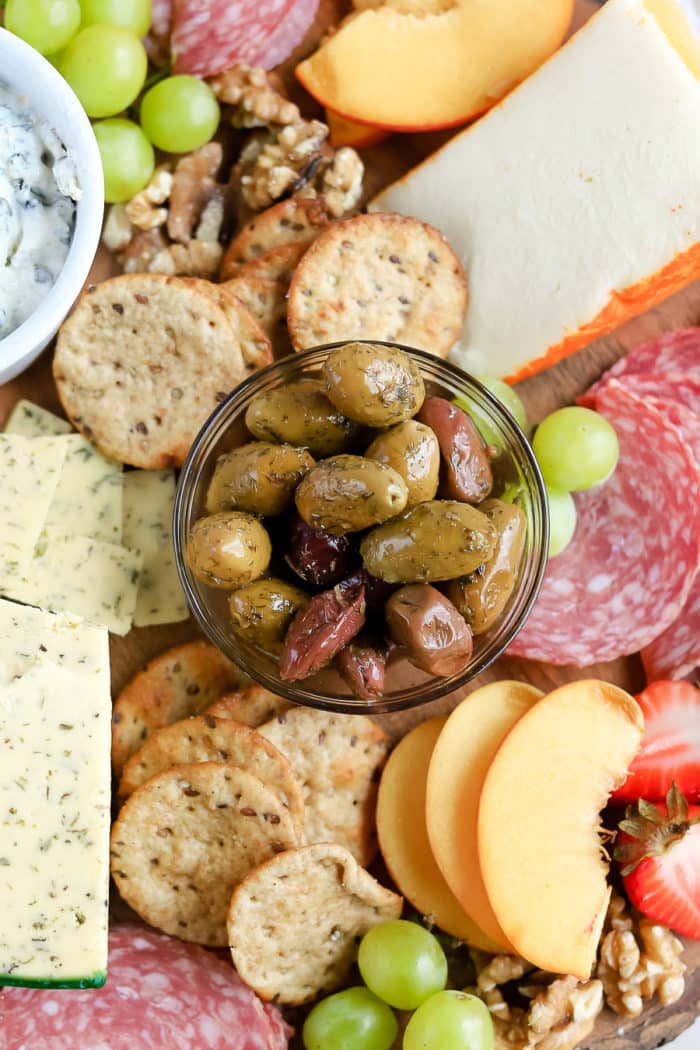 Where to shop to make an affordable charcuterie board?
If you follow me on Instagram or even read my blog, you know that I love ALDI. Between ALDI and Trader Joe's, that's where you can find me shopping for all my affordable supplies.
If you want to see a grazing board for a party? Check out my Summer Charcuterie Board blog post, my ALDI Charcuterie Board tips and tricks or my ultimate Trader Joe's Charcuterie Board guide.
Turn these into individual charcuterie boards!
Making individual charcuterie boards is super easy to do! All you need is individual serving trays, if you want easy clean up I recommend these disposable charcuterie boards from Amazon.
Next, just divide everything into how many people you're serving! Use your judgment and creativity to build the individual boards.
Here are some charcuterie boards from Amazon and other finds.
Pin it for later!