You've just ordered a delicious burger and it came out looking picture-perfect, so, of course, you have to upload a photo of it to your social media. But, what do you caption it? Here are 125+ of the best burger captions for you to use for all your Instagram posts.
This post may contain affiliate links, meaning I may earn a small commission when you click on the links and make a purchase. I will never recommend a product that I don't support 100%.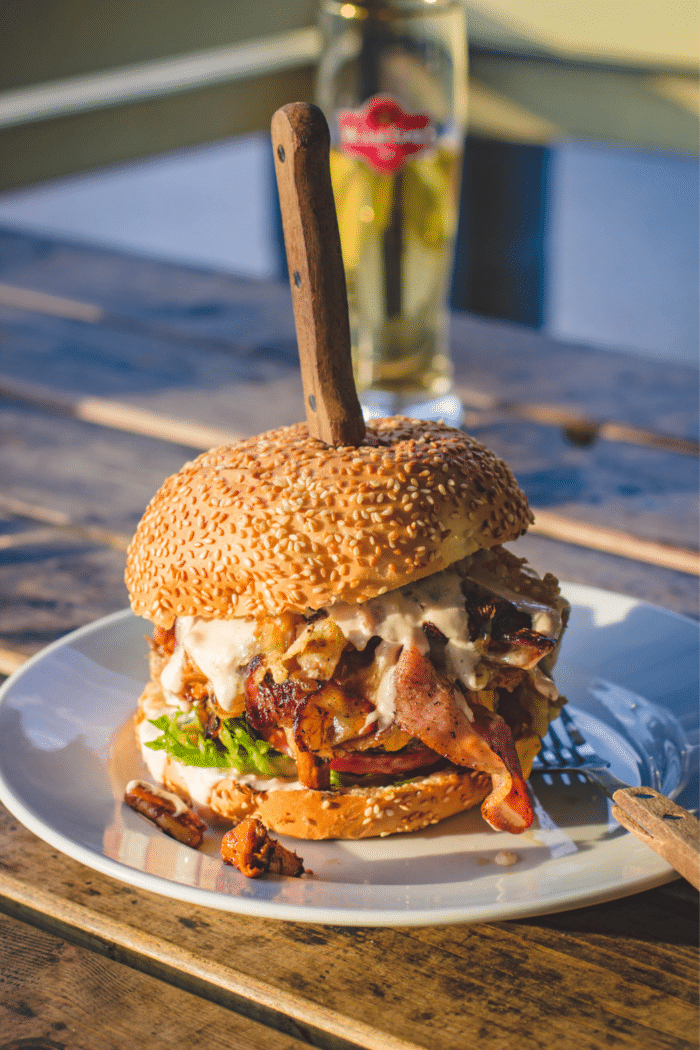 Best Burger Captions
Burger love is true love.
Stacked, packed, and ready to attack.
Burger bae.
Let's be cheesy.
Love at first bite.
Burgers are my love language.
We go together like a burger and fries.
It's burger o'clock.
Live, love, and eat burgers
All you need is a good burger.
Extra cheese, extra happiness.
Say cheese!
Best memories are created eating burgers with friends.
Late-night cravings solved!
You had me at burgers.
Homemade burgers + cold beer = happy place
Burger lover.
Will run for burgers.
You had me at burger.
Problems come and go, but burgers are forever.
Work hard, be nice, and eat burgers.
There is always time for a burger.
Burger time is the best time.
A balanced diet is a burger in one hand and fries in the other.
Burgers = the ultimate comfort food.
Every day is burger day.
A burger a day keeps the doctor away, right?
Nothing brings people together like good food.
I just don't want to look back and think, 'I could've eaten that.
Today is a good day to have a great burger!
The best weekends begin with a burger.
Enjoy the little things, like burger dates and extra fries.
You might also like: Cool Ice Cream Captions
Burger Puns
You're bun in a million.
This is the one and only bun for me.
You're the bun for me.
Buns out, fun's out!
Suns out, buns out.
Bun voyage!
Friends with burger-fits.
Sweet dreams are made of cheese.
I only have fries for you.
Yeah, I lift…this burger to my mouth.
Hanging out with my grilled friend.
Dear, burgers. You're so barbe-cute.
Here's to a job well-done.
Grill and chill.
Hot grill summer.
You must be the tastiest burger I've eaten cos your bacon me crazy!
So…we meat again.
All my buns are intended.
Don't go bacon my heart.
The hamburger was cracking so many jokes. He was on a roll.
Our pickles are kind of a big dill.
I mustard you a question.
Nice buns.
Here today, gone tomato.
Carbe diem.
This Is Un-burger-lievable!
I've found cheesus in a burger.
Got beef?
Get out there and cheese the day.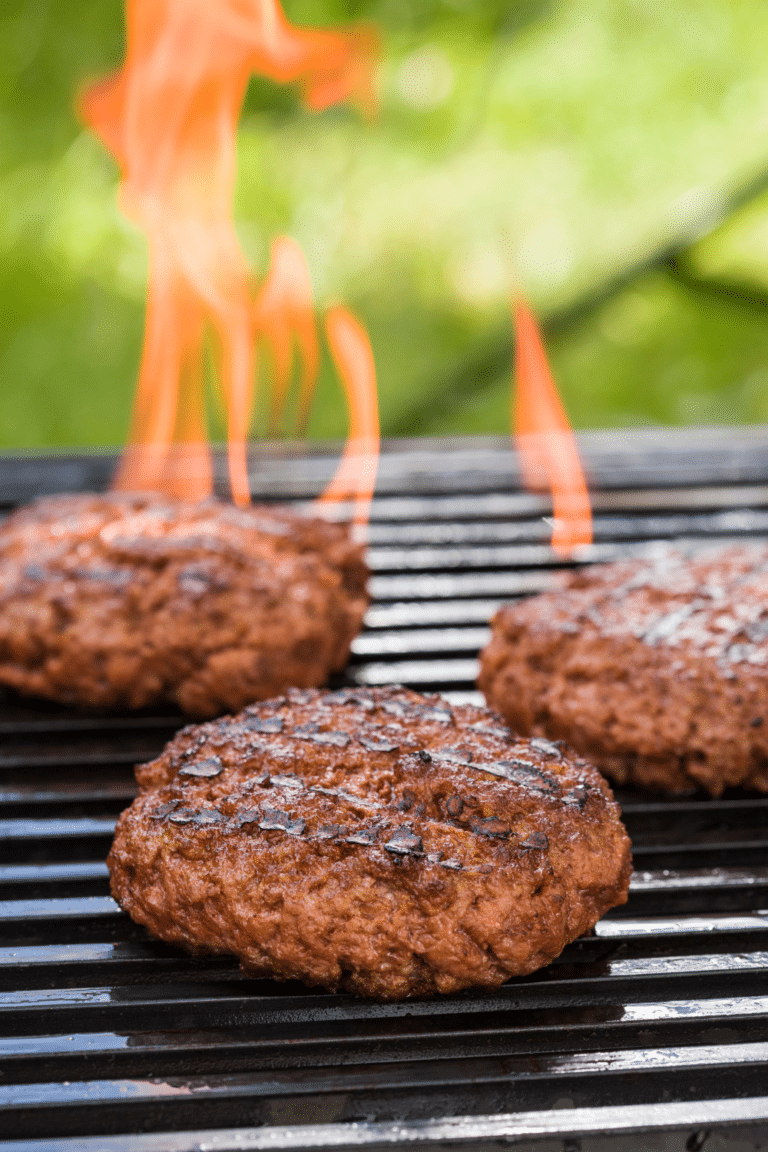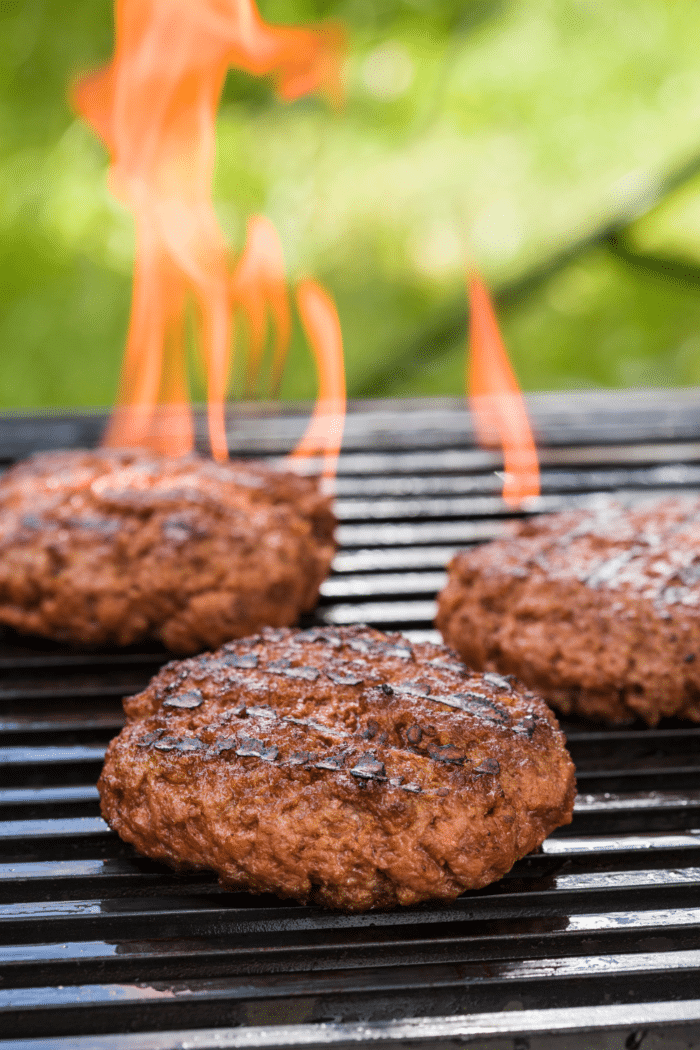 You might also like: Cooking Captions for Instagram
Funny Burger Captions for Instagram
My brain screams exercise, but my heart whispers cheeseburger.
Burger fan? I'm a fanatic.
Burger in hand, happiness in heart.
When in doubt, eat a burger.
I followed my heart and it led me to burgers.
Making memories, one burger at a time
Burgers are my favorite food group.
Love is in the air, and it's medium-rare.
Happiness between two buns.
I'm sorry for what I said before I had my burger.
Life is too short to miss out on double cheeseburgers.
Burger-holic.
Life is uncertain, eat burgers first.
There's no "i" in cheeseburger.
Nobody knew they needed a smartphone, an automobile, or even a cheeseburger from a drive-through window.
A burger is not just a food, it's an emotion for the foodies.
Following your heart will eventually lead you to burgers.
When life throws you a burger, eat it.
If burgers can't fix it, it's a serious problem.
Come for the burger, stay for the fries.
I followed my heart and it led me to cheeseburgers.
Say no to drugs, say yes to burgers.
10/10, would smash.
I knew it was gonna be a good day when you said, 'Let's do burgers.'
If I share my burger with you, it's a big deal.
Did someone say burger?
A good burger can cure anything.
When life throws you a burger, eat it.
It has lettuce and tomato…so a burger is basically a salad.
Burgerlicious.
Eating like I mean it.
Money can't buy happiness, but it can buy burgers and that's almost the same thing.
Extra cheese, please!
All you need is a good burger.
Less drama, more burgers.
Our abc's — always be cheesin'.
All I need are wifi and a burger.
It's only during days that end with "y" that I eat burgers.
Love is in the air…it smells like burgers.
Surround yourself with burgers, not negativity.
Burgers are an acceptable meal at any time of the day.
On the eighth day, God created burgers.
Good food. Good mood.
Burger now, nap later.
Life happens. Burgers helps.
You might also like: Pizza Captions for Instagram
Burger Quotes for Instagram
"I'm all about fashion, cheeseburgers, and bright red lipstick." – Scarlett Johansson
"I enjoy the burger joint the same way I enjoy fancy meals." – Aby Rosen
"It requires a certain kind of mind to see beauty in a hamburger bun." – Ray Kroc
"Life is too short to miss out on beautiful things like a double cheeseburger." – Channing Tatum
"Welcome to Good Burger! Home of the Good Burger! Can I take your order?" – Ed, Good Burger
"Oh, loneliness and cheeseburgers are a dangerous mix." – Matt Groening
"The man who invented the hamburger was smart; the man who invented the cheeseburger was a genius." – Matthew McConaughey
"My anaconda don't want none unless you got buns, hun." – Anaconda, Nicki Minaj
"Cheeseburger in paradise." – Jimmy Buffett
"I can't be on the cheeseburger diet all the time." - Bobby Flay
"We all need. to make time for a burger once in a while." - Erica Durance
"A homemade hamburger can be a real treat." – Alex Guarnaschelli
"Sometimes I thank God … for cheeseburgers." – Garth Brooks
"I would like a cheeseburger, with a side of cheeseburger, and see if they can make me a cheeseburger smoothie." – Lorelai Gilmore, Gilmore Girls
Amazon burger finds
If you want a good smash burger, this burger smasher is a must-have.
If you don't have an outdoor space, you can still enjoy grilled burgers with this electric countertop smokeless grill.
Pin it for later!