I love a good wine and cheese night and when you get down to wine and food pairings, you can really elevate your charcuterie board nights! Let's get into some of the best wines for charcuterie.
This post may contain affiliate links, meaning I may earn a small commission when you click on the links and make a purchase. I will never recommend a product that I don't support 100%.
What wine is best for charcuterie board?
If you're looking for a general answer for what is the best wine for a charcuterie platter, you'll want to opt for light, crisp white wines like Pinot Grigio, Chenin Blanc, a dry Riesling, Prosecco or Rosé. If you cannot stand white wine, opt for lighter red wines. Lambrusco is a great option.
Red wines for charcuterie
If you prefer red wine, here are some varietals and what they pair best with.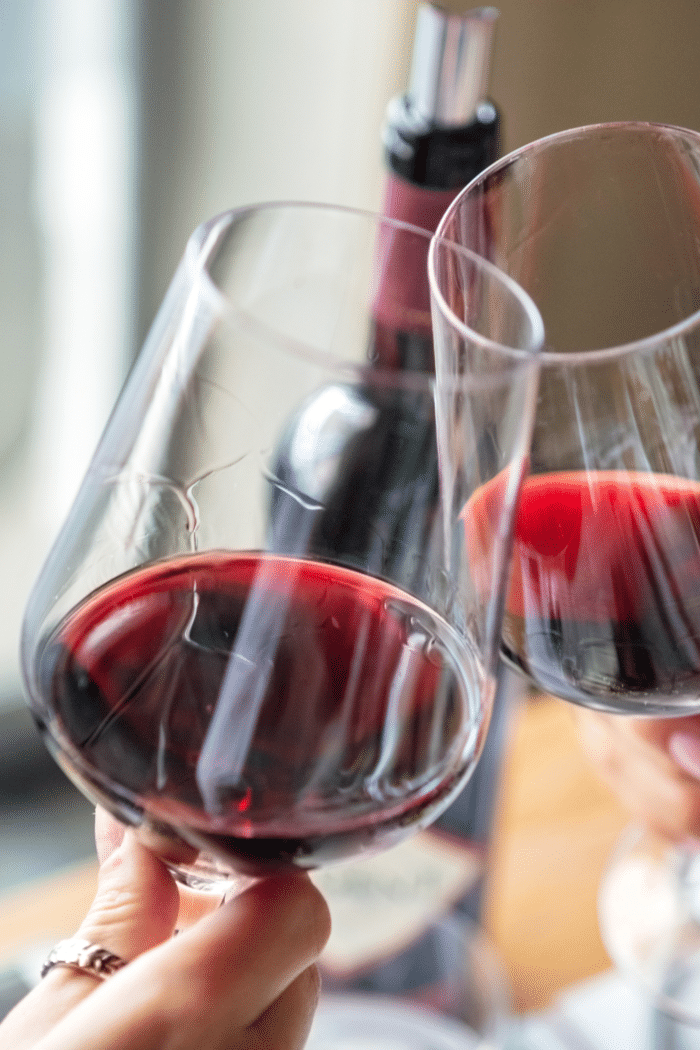 Pinot Noir charcuterie pairing
Pinot Noir tends to have fresh berry flavors and is considered a light to medium-bodied red wine. I really enjoy pinot noir in the winter, so here are some charcuterie pairings for Pinot Noir.
Meats: salami, prosciutto, pate, chorizo.
Cheeses: camembert, blue cheese, gruyère, gouda, or brie.
Merlot charcuterie pairing
Merlot's flavor profile tends to give you those fruity flavors like cherries and plums, but it has a bit more body than pinot noir. In my opinion, it's the middle ground between a pinot noir and a cab. Here are some pairings for merlot.
Meats: prosciutto, mortadella or sopprasetta.
Cheeses: gorgonzola, cheddar, swiss, havarit or gruyère.
Cabernet Sauvignon charcuterie pairing
Cabernet Sauvignon is one of the full-bodied red wines. It's a bold wine with bold flavors, so it pairs best with strong flavors. Because of that, it goes with a lot of cured meats, but it doesn't necessarily go with a ton of cheeses, here are some good options!
Meats: spicy meats like salami, prosciutto or sopprasetta.
Cheeses: aged cheddar, brie, feta or blue cheese.
White wines for charcuterie
If you prefer white wine, here are some varietals and what they pair best with.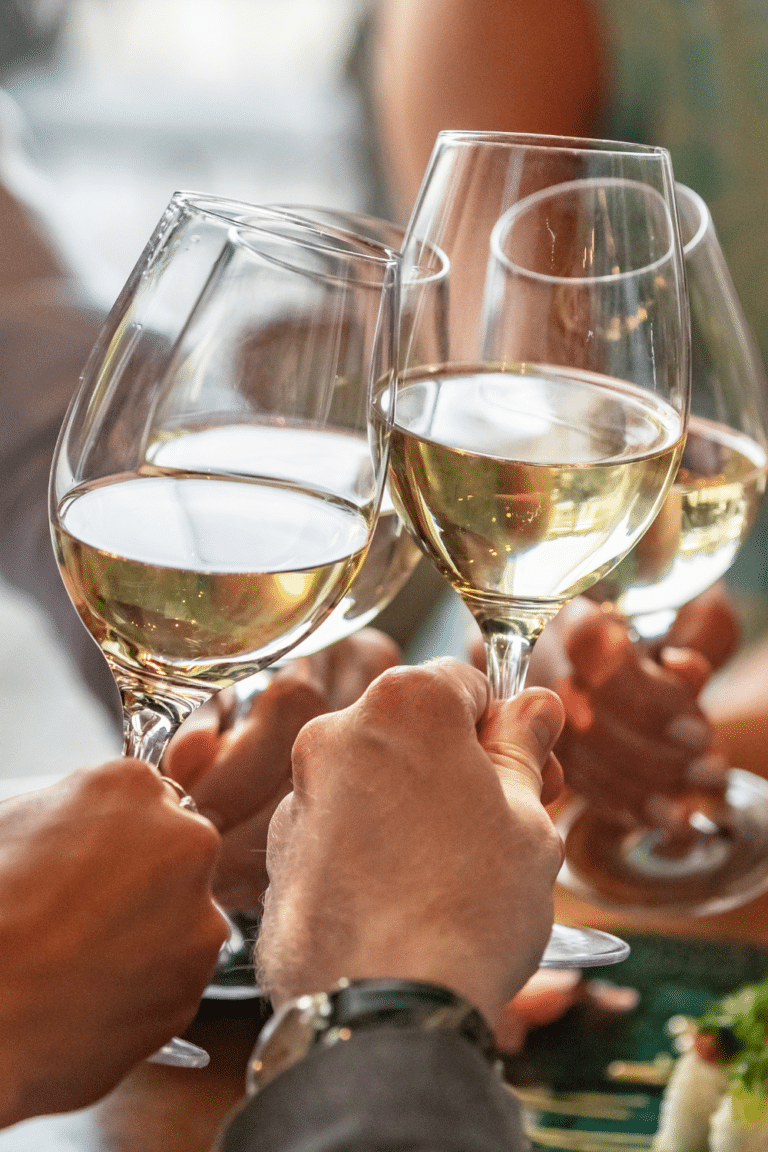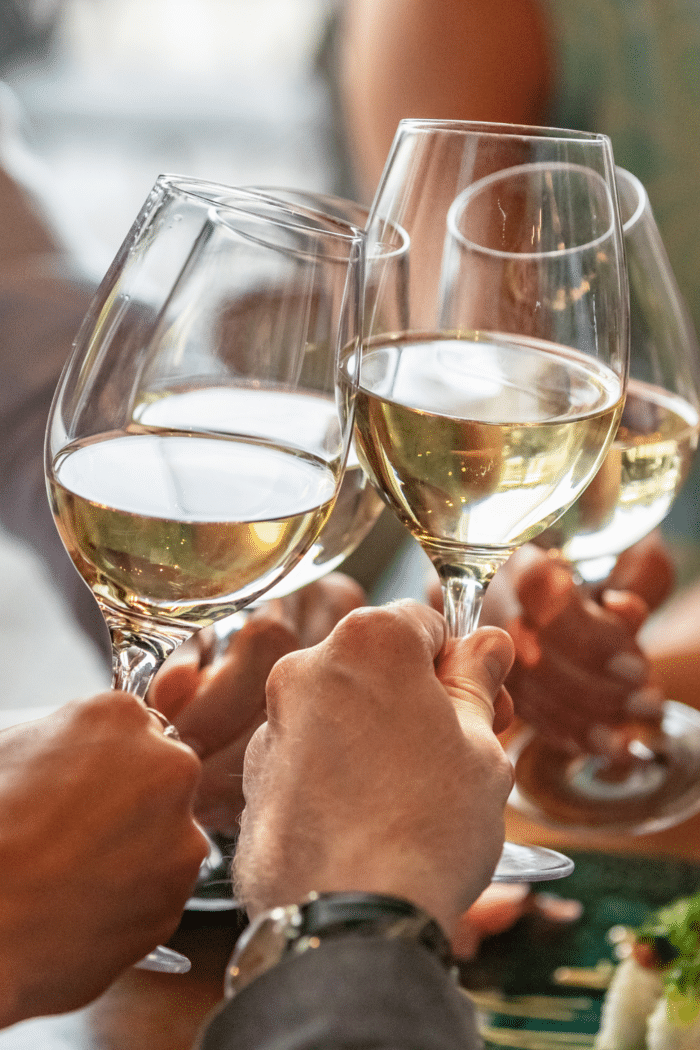 Sauvignon Blanc charcuterie pairing
Sauvignon Blanc is one of my favorite wines for the summer. It has high acidity levels with a lot of citrus and stone fruit flavors, like peach. Because it is so high in acidity, it pairs nicely with foods with high fat content.
Meats: prosciutto or mortadella
Cheeses: goat cheese, asiago, feta, gruyere, or muenster
Chardonnay charcuterie pairing
Chardonnay is a medium-bodied white wine that has notes of fresh fruit like yellow apple and pineapple. But, what sets it apart from other white wines, like Pinot Grigio or Sauvignon Blanc, is the fact that it's aged on oak barrels so you get a bit more spice with it like vanilla and butter. Now, there are many varieties of Chardonnay, so here's a generally good rule of thumb when pairing Chardonnay with a cheese board.
Meats: salami or prosciutto
Cheeses: brie, fresh mozzarella, or ricotta
Pinot Grigio charcuterie pairing
Pinot Grigio is a tart white wine, but it isn't as tart as a Sauvignon Blanc. If you're craving something light, crisp, and fruity, this is the right wine for you.
Meats: salami, prosciutto or soprasetta
Cheeses: brie, asiago or gouda.
Sparkling wine and charcuterie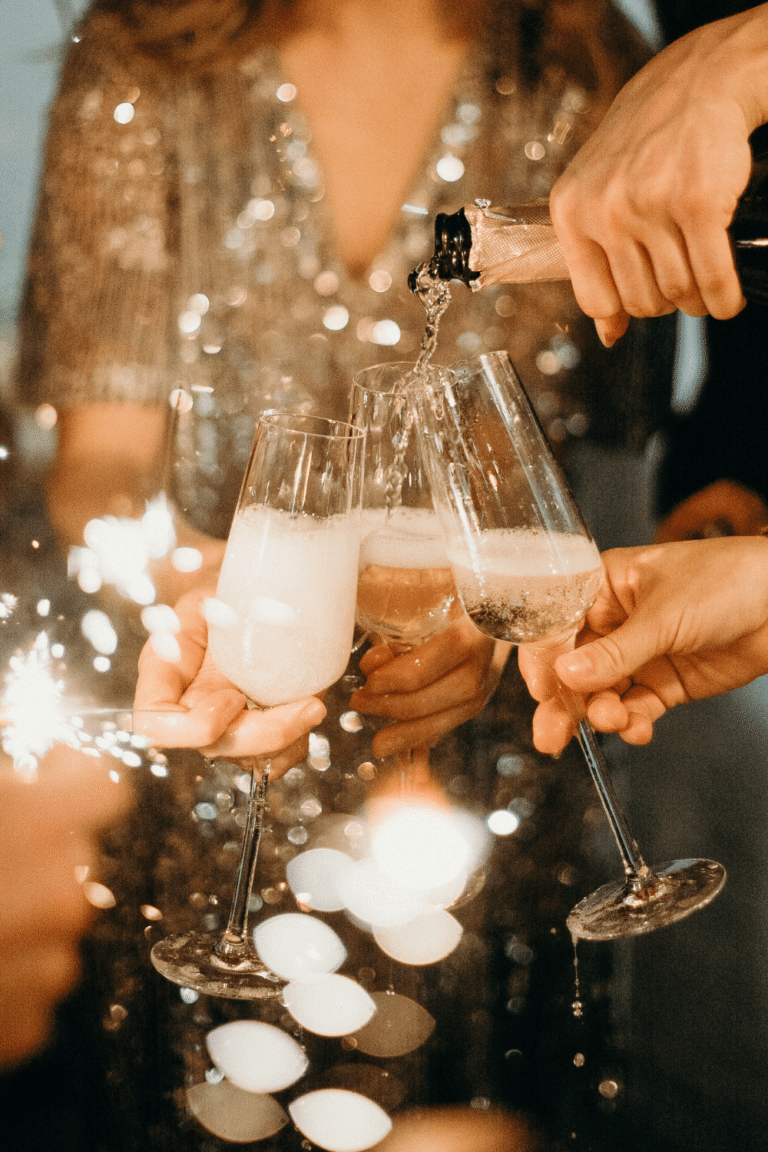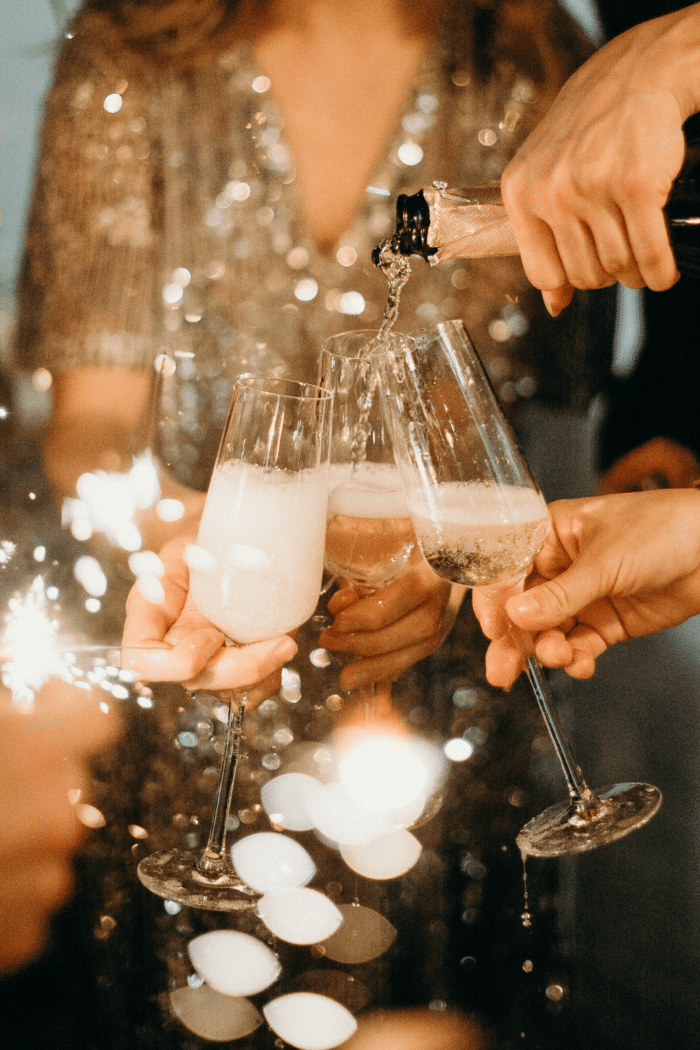 Is Champagne good for a charcuterie board?
Yes! Champagne pairs really nicely with a charcuterie board. Champagne is dry, bubbly, and acidic it is the perfect pairing for salty meats and salty cheeses.
Meats: salami, proscuitto or capicola
Cheeses: gouda, cheddar, or blue cheese
Does Prosecco go with charcuterie board?
Similar to champagne, prosecco definitely goes with a charcuterie board. Similar to champagne it can be drier and more acidic. You can pair prosecco with similar meats and cheeses that you would champagne.
How to Put together a great charcuterie
First off, let's get into some tips and tricks that'll help you make the best charcuterie board.
Basic Charcuterie Board Guidelines
Cheeses: I always like to have different types of cheeses to appeal to everyone's personal preference! I like to have one hard cheese, one pungent cheese, and one soft cheese... most of the time. There is a variety of cheeses that pair really nicely with different wines, so here are a few.

Hard Cheeses: asiago, parmesan, pecorino romano, cheddar or gruyere.
Pungent Cheeses: blue, goat or cambert.
Semi-Soft Cheese: mozzarella, stilton, gouda, manchego, or edam
Soft Cheeses: brie, ricotta, blue, gorgonzola or cream cheese

Meats: Of course you need meat products to complete a perfect charcuterie board. I like to keep meats simple to avoid having to go to various grocery stores and also to keep the cost of the board fairly low.

Salami: genoa salami, fennel salami, soprasetta, pepperoni, peppered, or wine salami.
Other Cured Meats: proscuitto, pancetta or mortadella.

Produce: I like to include a colorful and in-season array of produce like green apples, carrots, red/orange/yellow bell peppers, sugar snap peas, or cucumbers. The colors make for such a beautiful charcuterie board.
Nuts: For an extra salty, yet fatty flavor I always add nuts to my charcuterie boards. They're great for snacking and can always pair nicely with cheese and wine.
Spreads, dips, and jams: I like to include at least two various spreads, dips, and/or jams on my charcuterie board. A hummus is always great, especially with veggies. I also love to include a sweet jam like strawberry or raspberry to pair with cheeses like cheddar, brie, and goat.
Pickled Goodies: I always include olives in my charcuterie board and then something pickled like cornichons.
Crackers: I always prefer to include very basic crackers on a cheese board to really let the flavors of the flavorful and creamy cheeses, salty dry cured meats, and various other items on the board.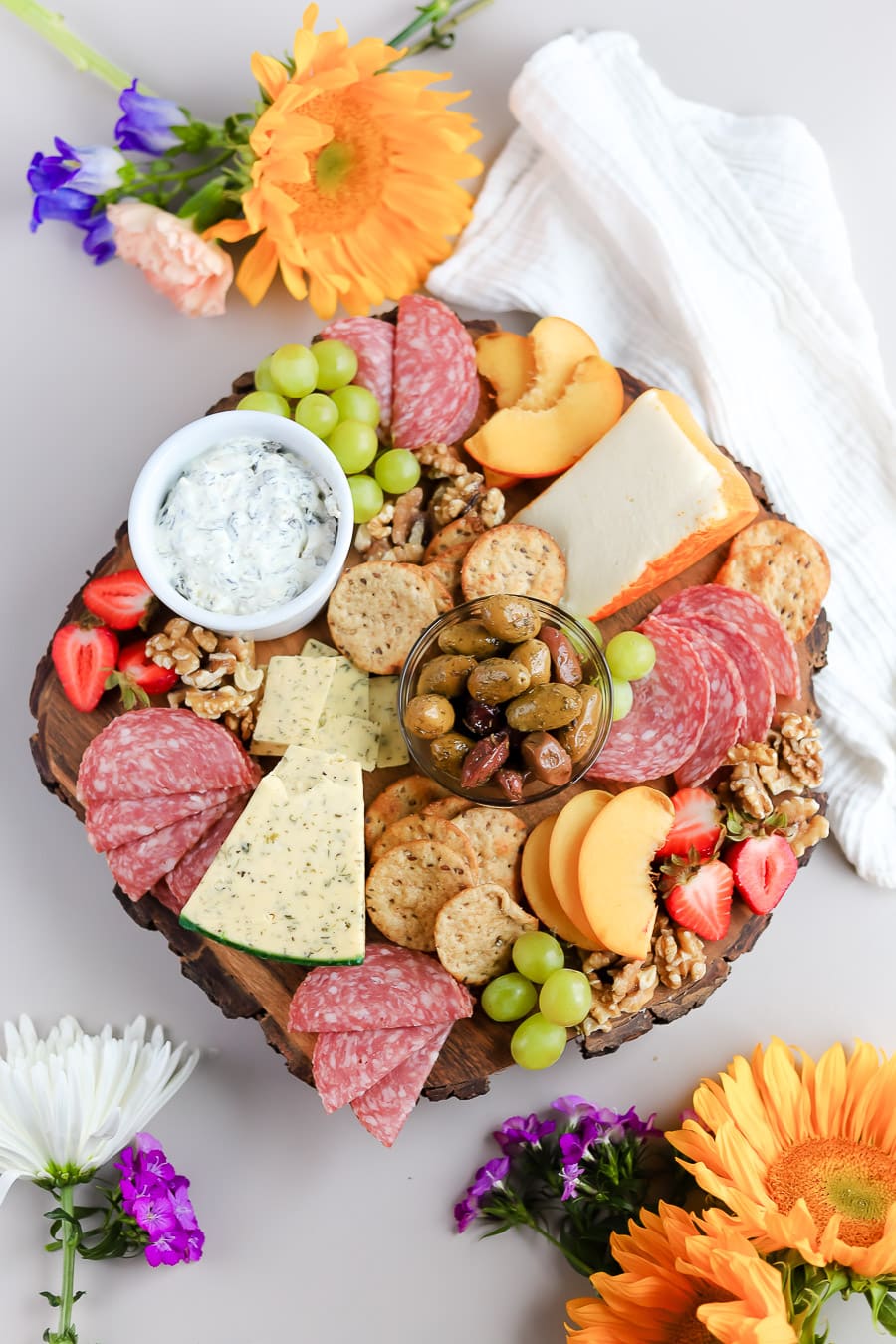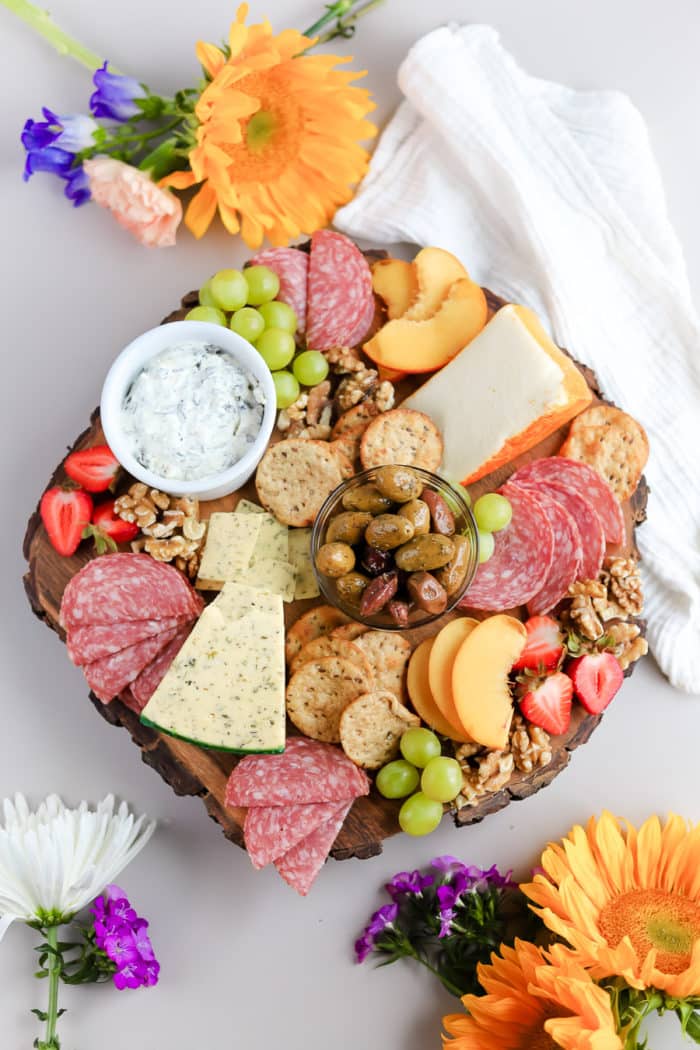 Selecting Your Charcuterie Theme
I always find it easier to pick a theme even before I begin to think about the details of my board. That'll also help you pick out the best wines for charcuterie, too! You can really have fun with themes, here are some ideas.
Other Charcuterie Board Items
Pin it for later!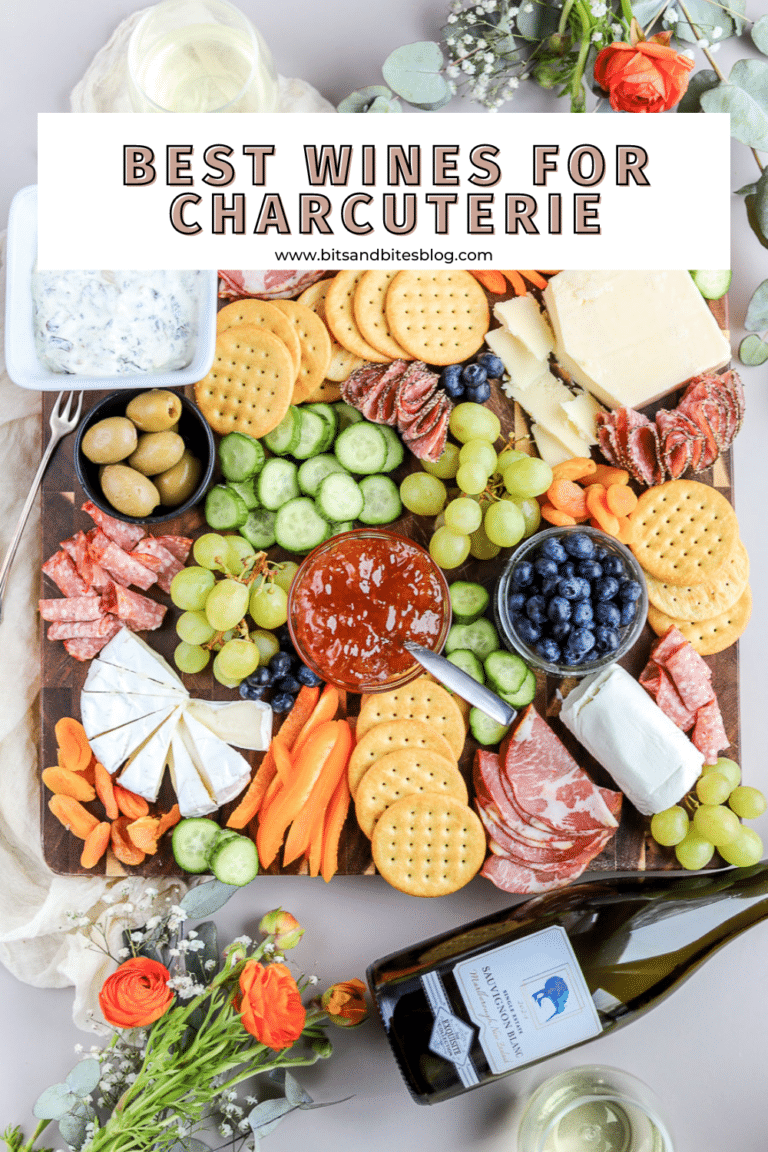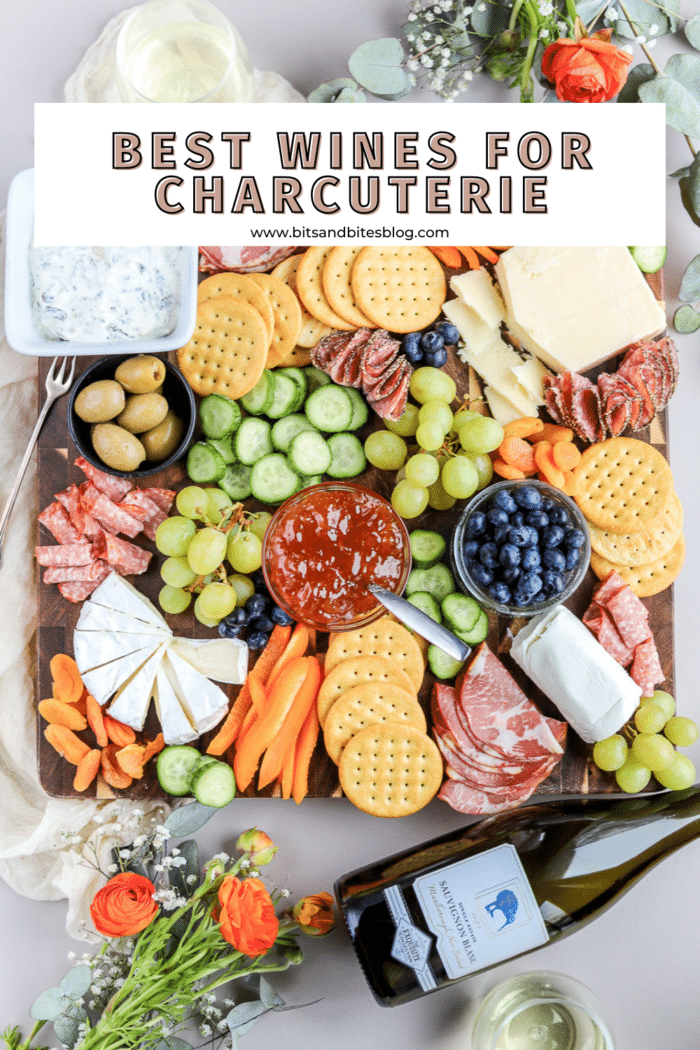 Want some charcuterie board inspiration?