Trader Joe's Chicken Sausage is one of my go-to Trader Joe's products! I love keeping it in the fridge for a quick and easy protein to add to a meal. Here are some recipes to spark inspiration!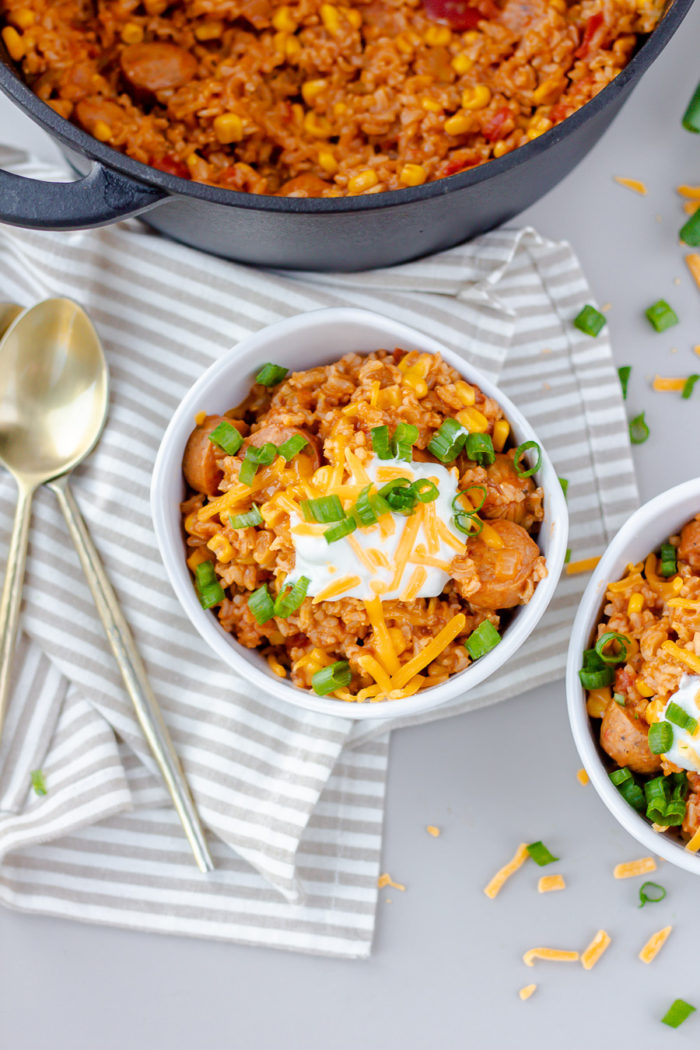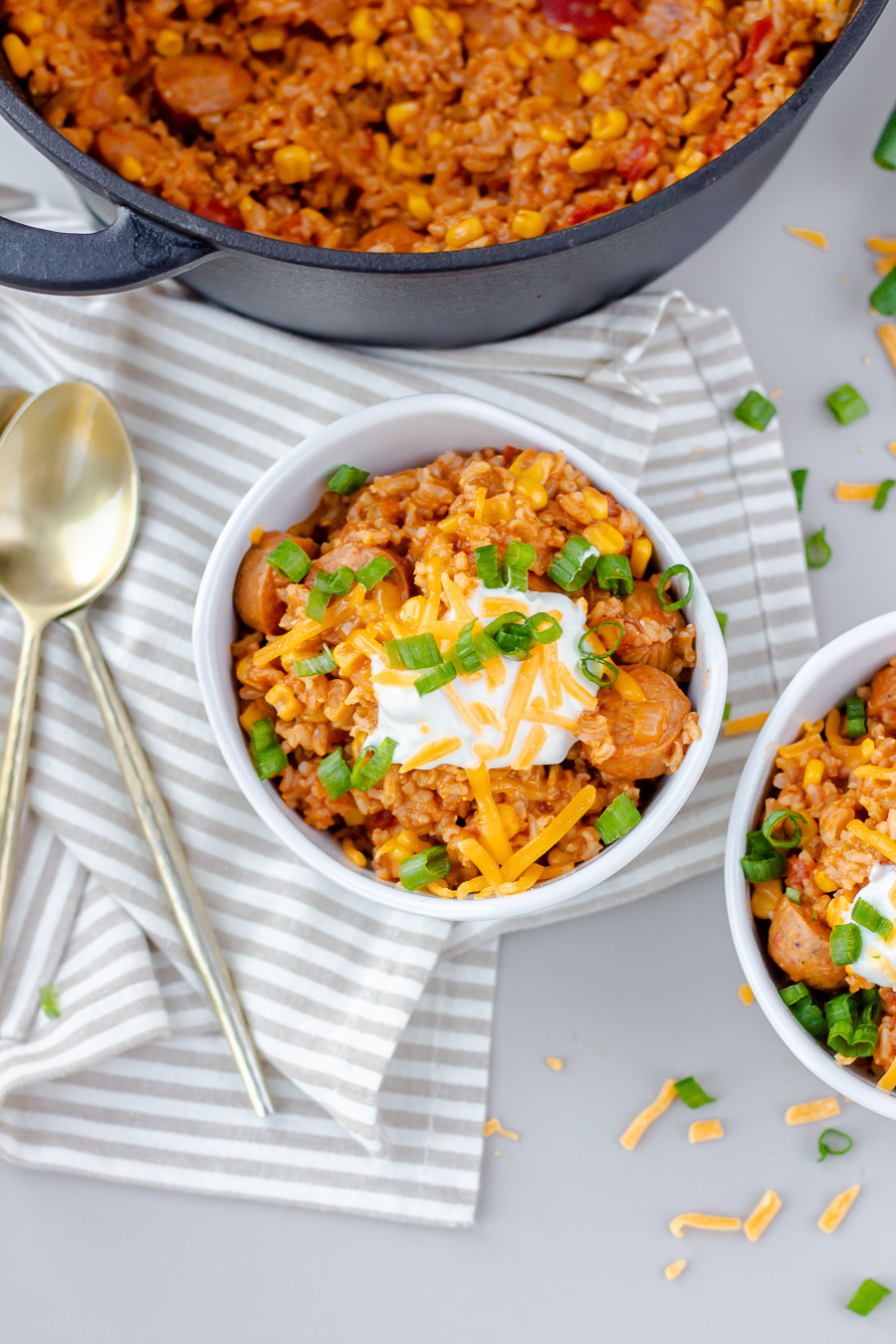 Jump to:
Trader Joe's chicken sausages are one of my staple TJ's products.
They're an easy addition to a meal. I don't always love dealing with raw chicken, but love having these chicken sausages to add to any meal for some added protein and flavor.
They're so easy to cook. You simply fry it up in a pan, air fry it or microwave it! You can keep it whole or slice them into pieces.
They are pre-cooked! So you don't have to worry about undercooking chicken or dealing with any cross-contamination.
Trader Joe's chicken sausage cooking instructions
My favorite way to cook these is by simply slicing them up into rounds and pan-frying them over medium heat until they are brown on both sides.
Can you air fry trader joe's chicken sausage?
Absolutely! Simply cook them at 400F for 5 minutes. You'll want to make sure your air fryer is preheated.
Here are some of my favorite Trader Joe's Chicken Sausage recipes.
Easy meal recipes from breakfast through dinner!
Recipe 1: Air Fryer Chicken Sausage
You can use your favorite chicken sausage and seasonal veggies for this one! I like serving this with a side of frozen brown rice from TJ's.
Click here for this air fryer chicken sausage recipe.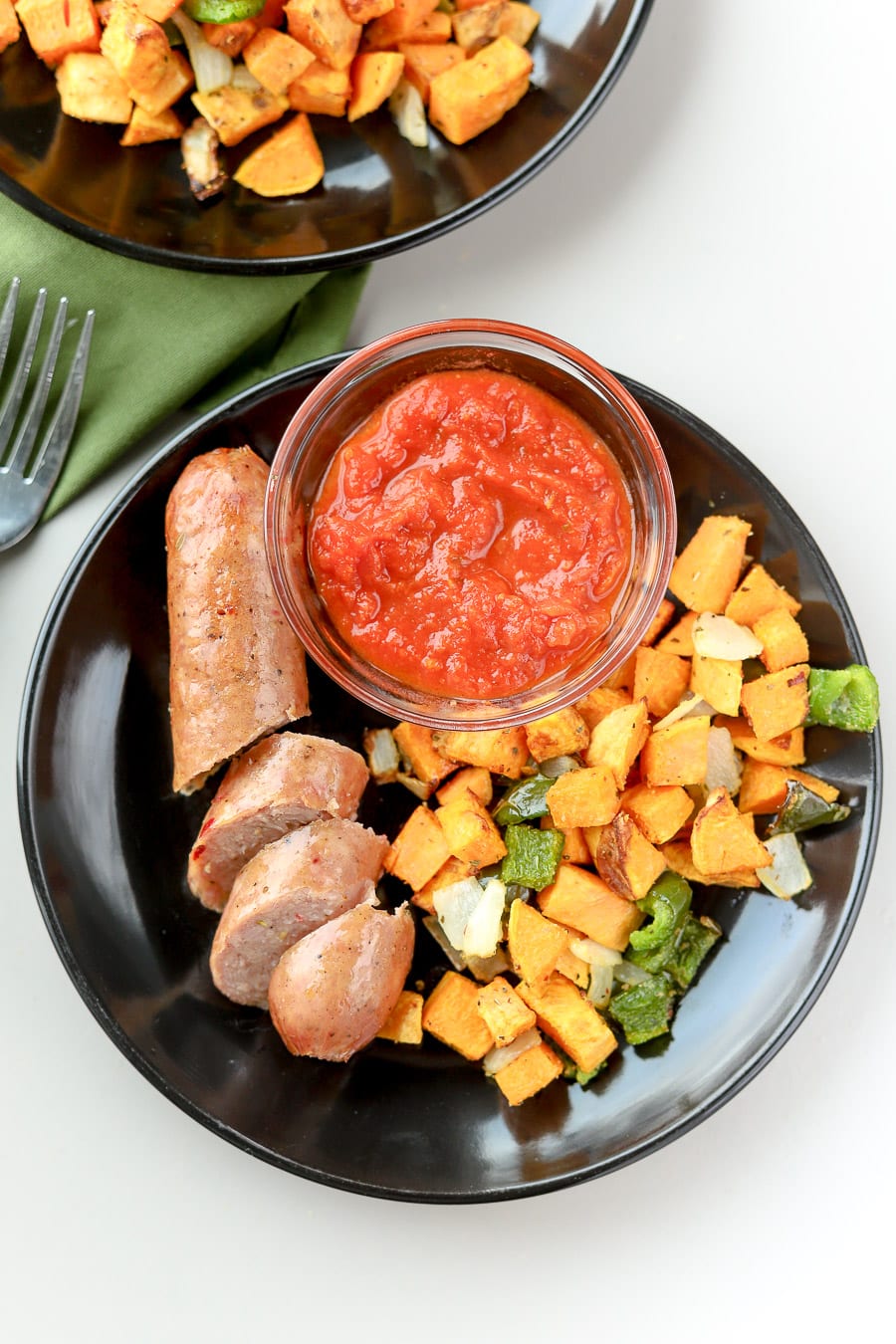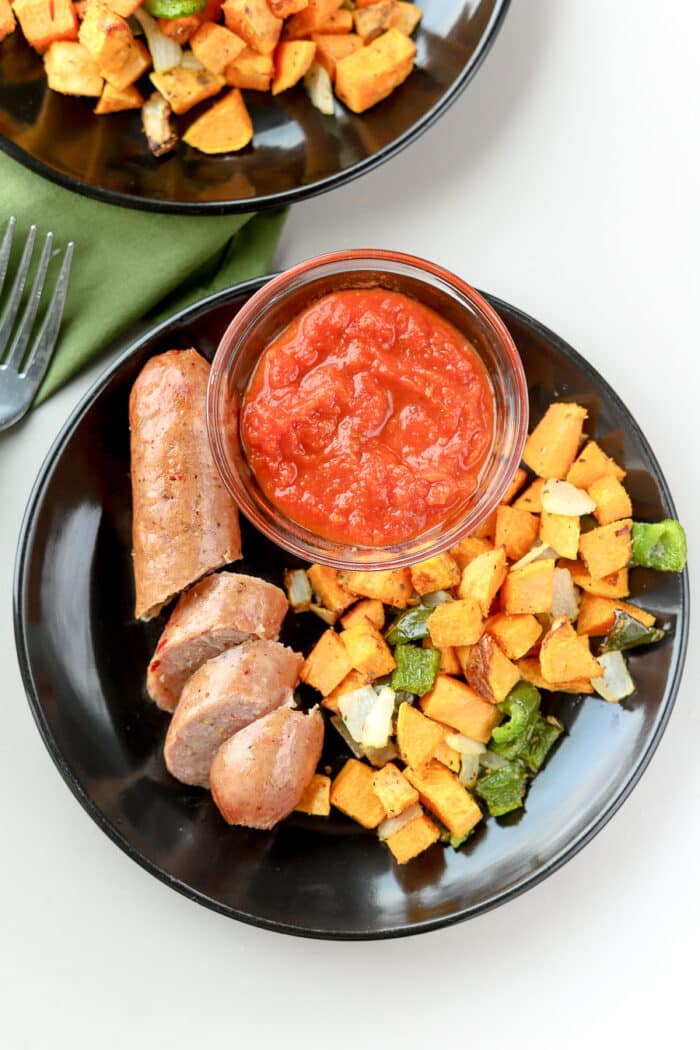 Recipe 2: Chicken Sausage and Pesto Pasta
I love pairing their sweet Italian, spicy Italian, or roasted garlic chicken sausage with some brown rice pasta, and some veggies (like cherry tomatoes, mushrooms + onions) with pesto for an easy weeknight dinner.
Simply cook your pasta, and saute your veggies and chicken sausage. Toss it all together with pesto or your favorite pasta sauce.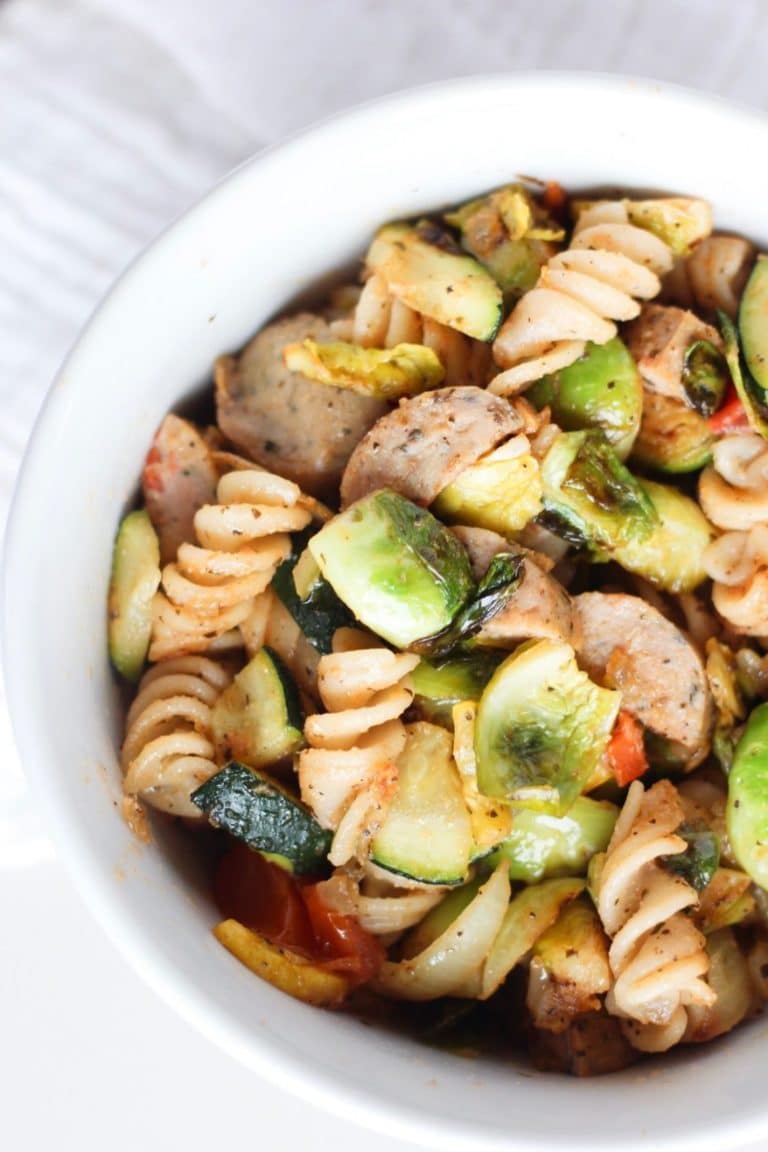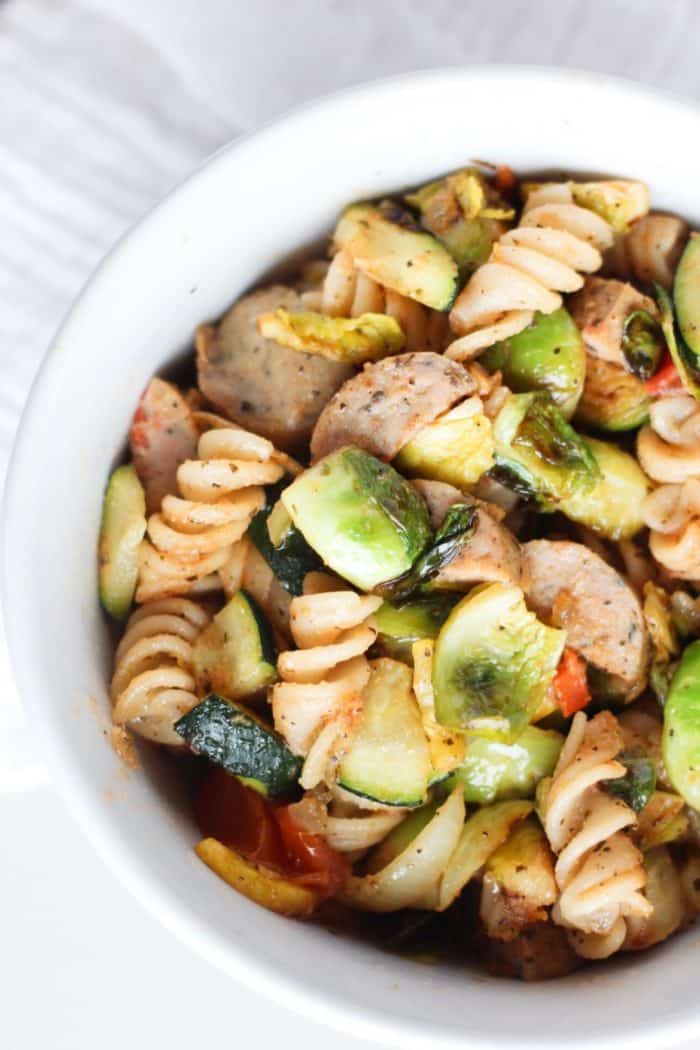 Recipe 3: One Pot Chicken Sausage and Rice
This easy sausage and rice one-pot casserole is one of my favorite weeknight meals to make. There is plenty of servings in this sausage and rice recipe, so whether you're cooking for two and want leftovers as an easy meal prepping idea or you're looking for a healthy dinner idea for the family, this is it.
Click here for the full one-pot chicken sausage and rice.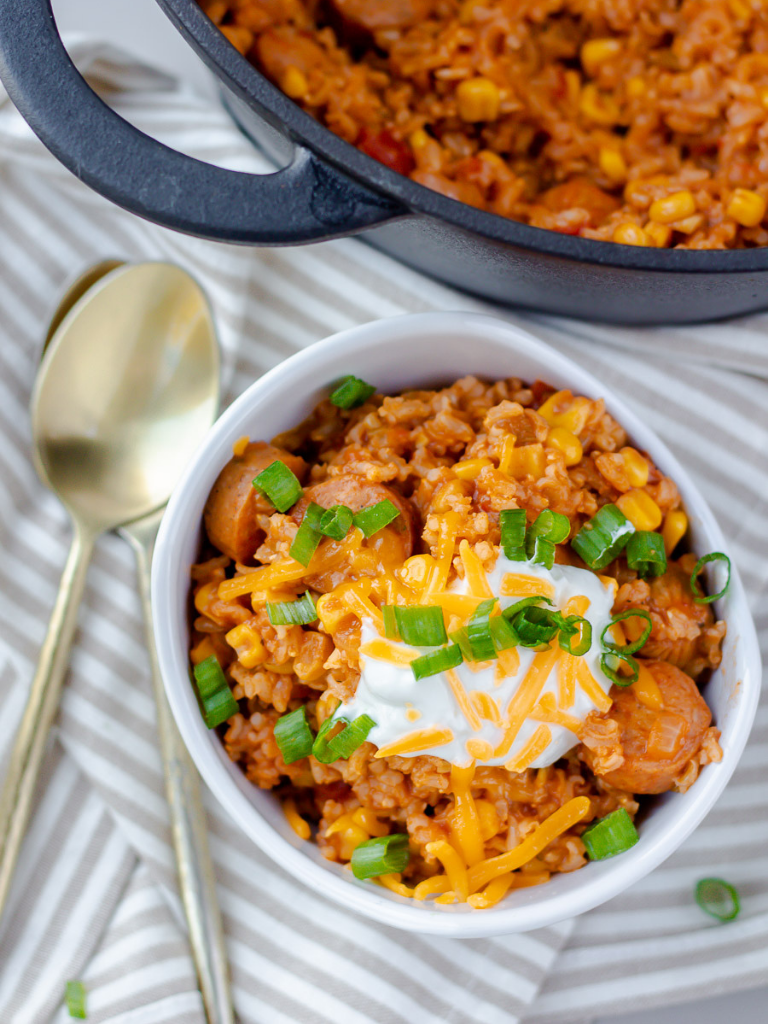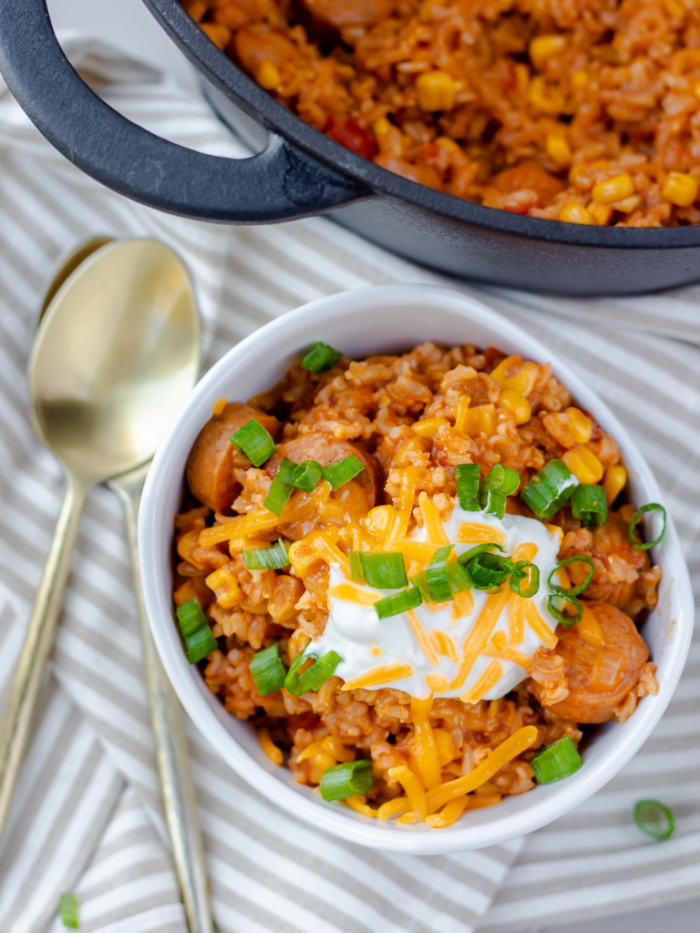 Recipe 4: Baked Cauliflower Gnocchi with Chicken Sausage
I love the cauliflower gnocchi from Trader Joe's and adding chicken sausage makes it such an easy dinner recipe! I always like to add veggies like spinach or peas to make it a well-rounded meal.
Click here for the full baked cauliflower gnocchi recipe.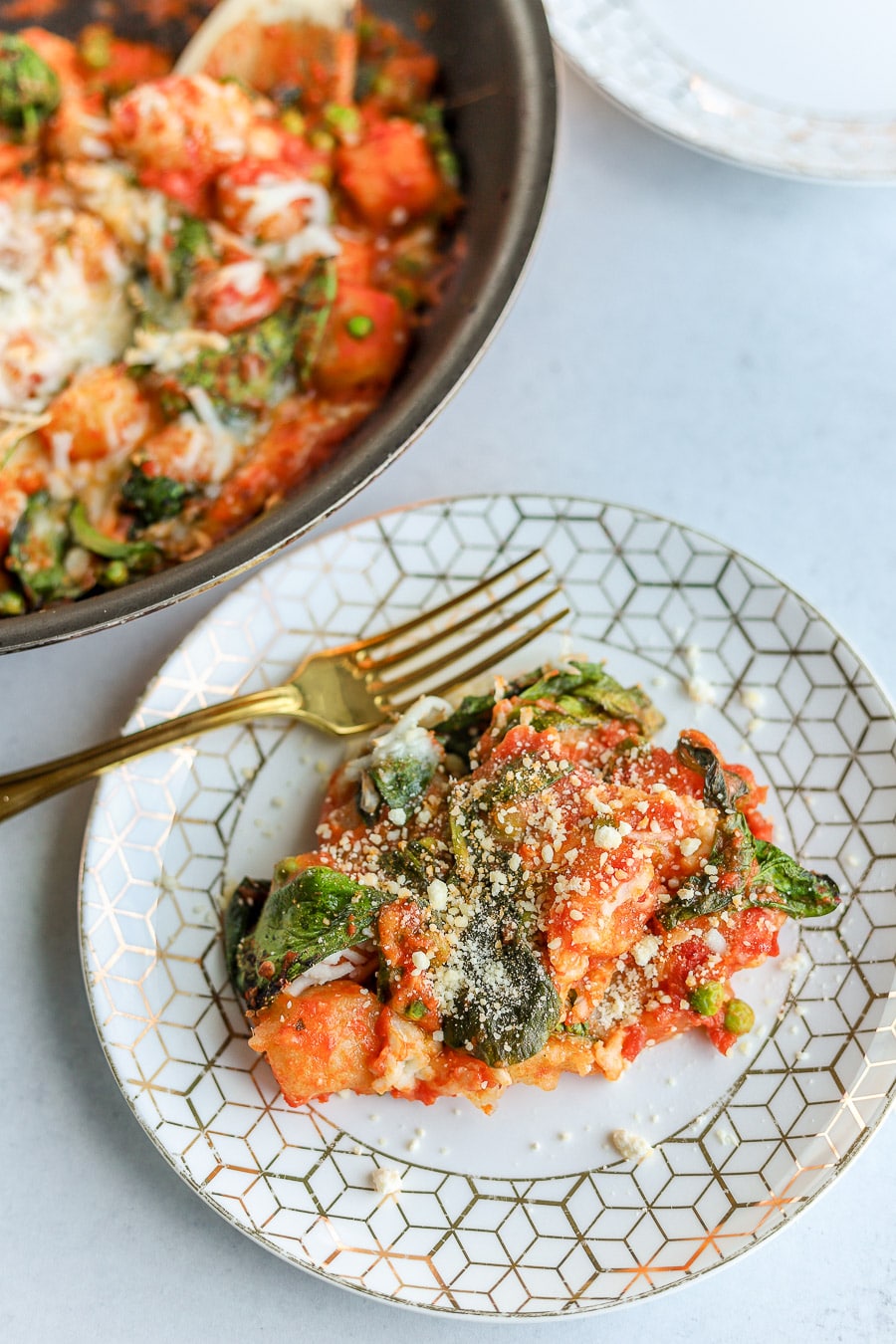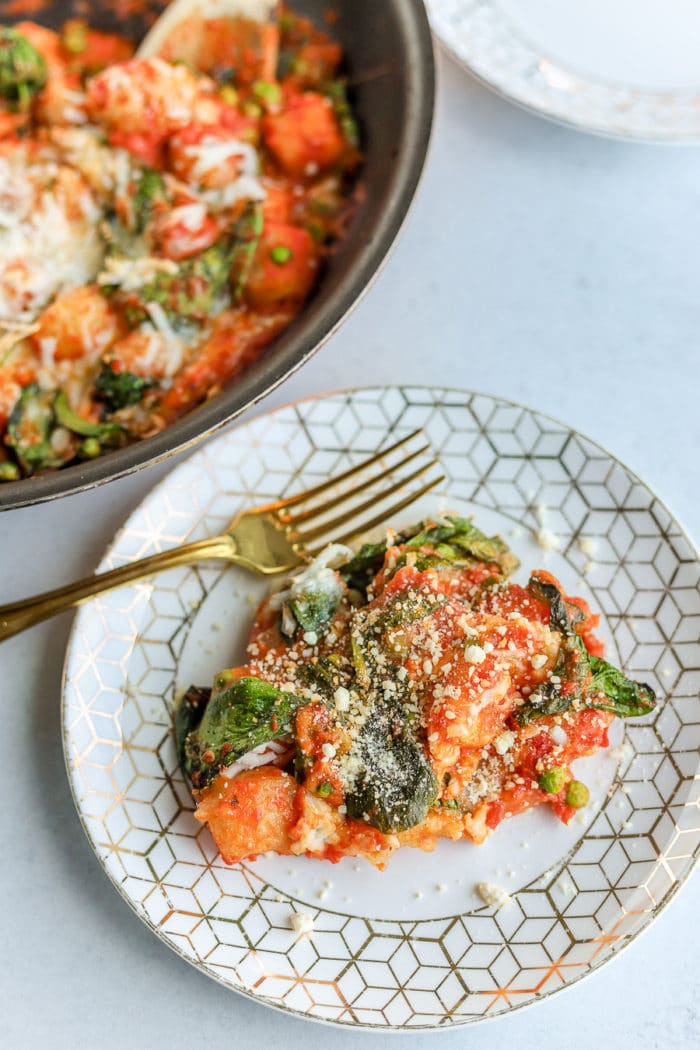 Recipe 5: Breakfast Skillet or Tacos
You can add the spicy jalapeno, roasted garlic, or andouille chicken sausages into a breakfast skillet or breakfast potatoes for a protein and flavor-loaded breakfast.
Click here for my breakfast skillet recipe, simply sub the ground breakfast sausage for 1 chicken sausage!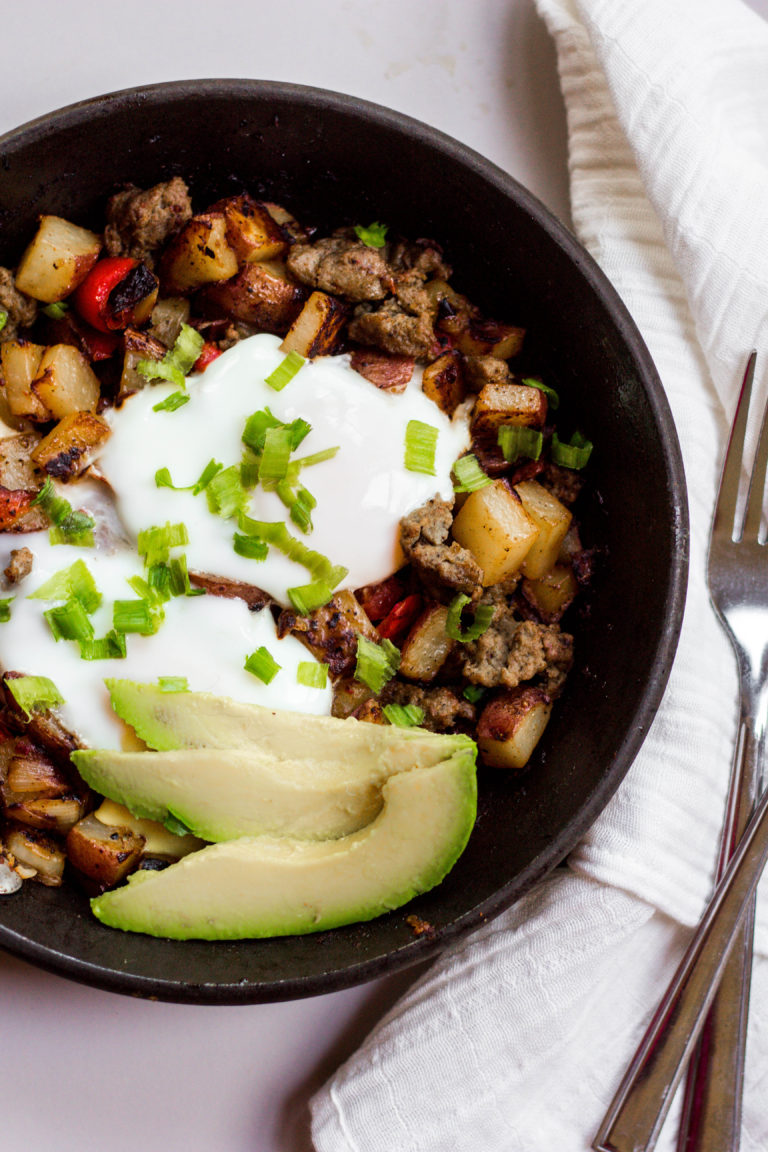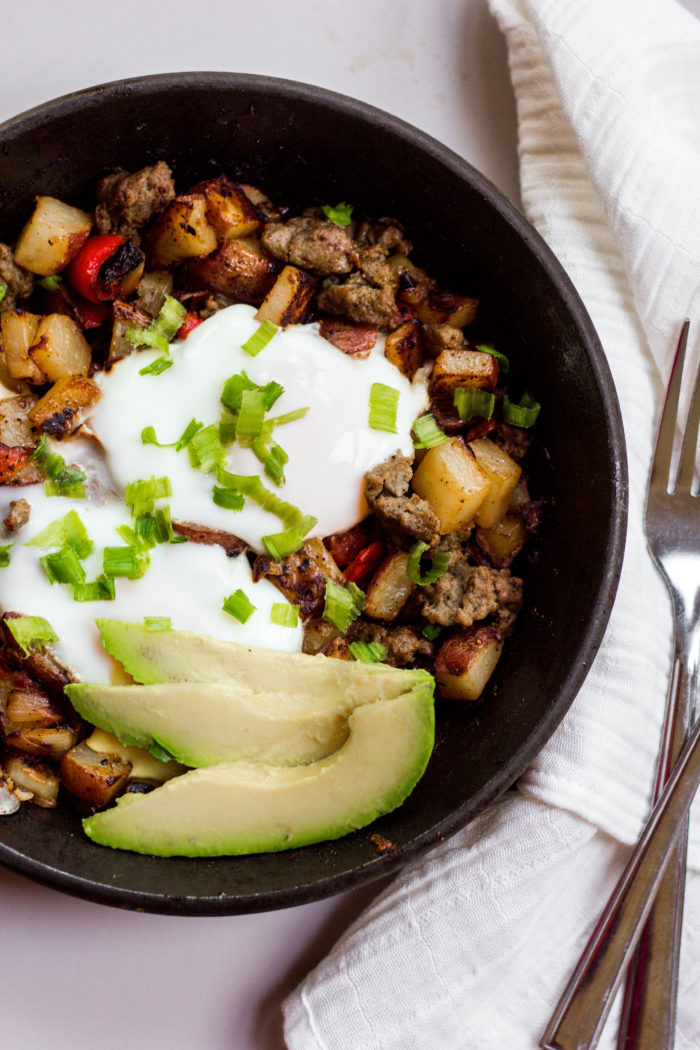 These are my 5 favorite Trader Joe's chicken sausage recipes!
How long does Trader Joe's chicken sausage last?
Once opened, they typically last a week. If you don't think you will use all of them within a week, you can totally freeze them.
Here are some helpful Amazon home finds you may want for these recipes
Pin it for later!