I finally bought jeans from Abercrombie. I'm 6ft tall for reference, so finding fashionable jeans for tall women can be difficult. Here's my Abercrombie jeans review and if I think you should purchase them.
This post may contain affiliate links which means I may earn a small commission when you click on the links and make a purchase. I will never recommend a product that I don't support 100%.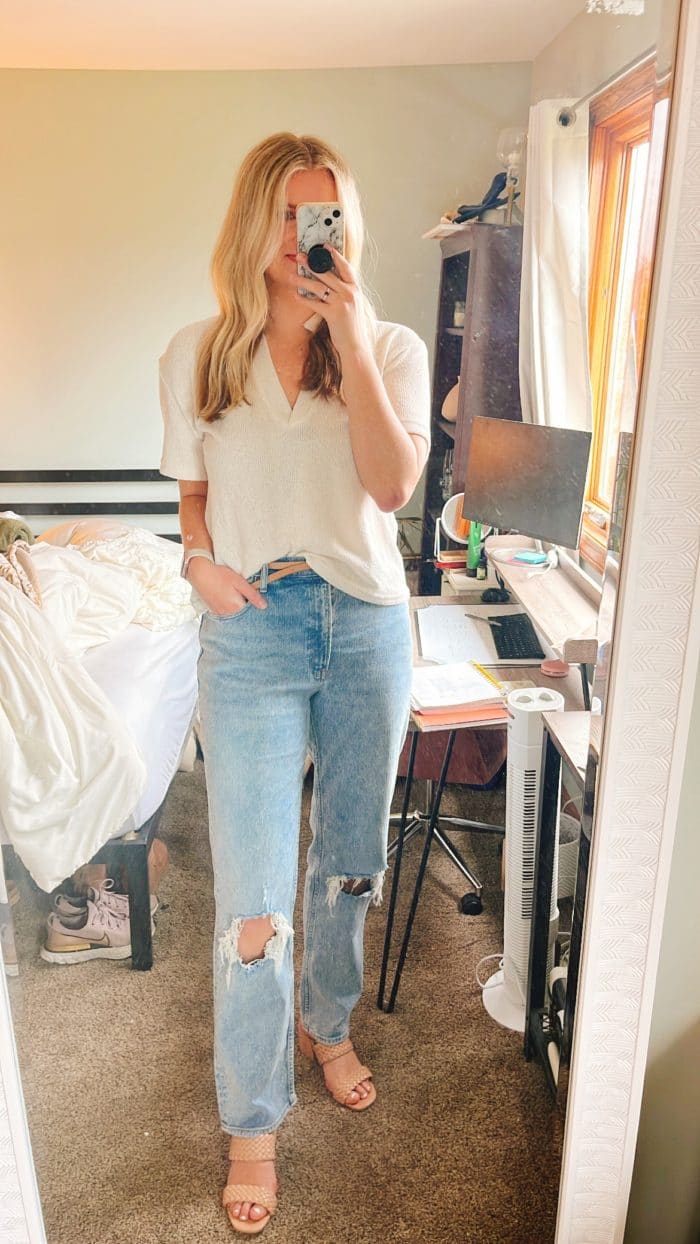 Best Tall Jeans for Women? Here's my Abercrombie jeans review.
Overall, I'm so happy I bought jeans from Abercrombie.
Does Abercrombie have good quality jeans?
Yes! I purchased jeans from Express before I bought jeans from Abercrombie and the quality of the jeans is phenomenal. I like my jeans to be JEANS, not stretchy, but still comfy and Abercrombie jeans are 100% that.
Do Abercrombie jeans run true to size?
Yes! I'm a 31, or a size 12, and I found that Abercrombie jeans are true to size.
What is in the inseam of Abercrombie jeans, specifically the tall size?
Here are the inseam measurement for Abercrombie jeans, in all sizes.
Extra Short Inseam: 27"
Short Inseam: 29"
Regular Inseam: 31"
Long Inseam: 33"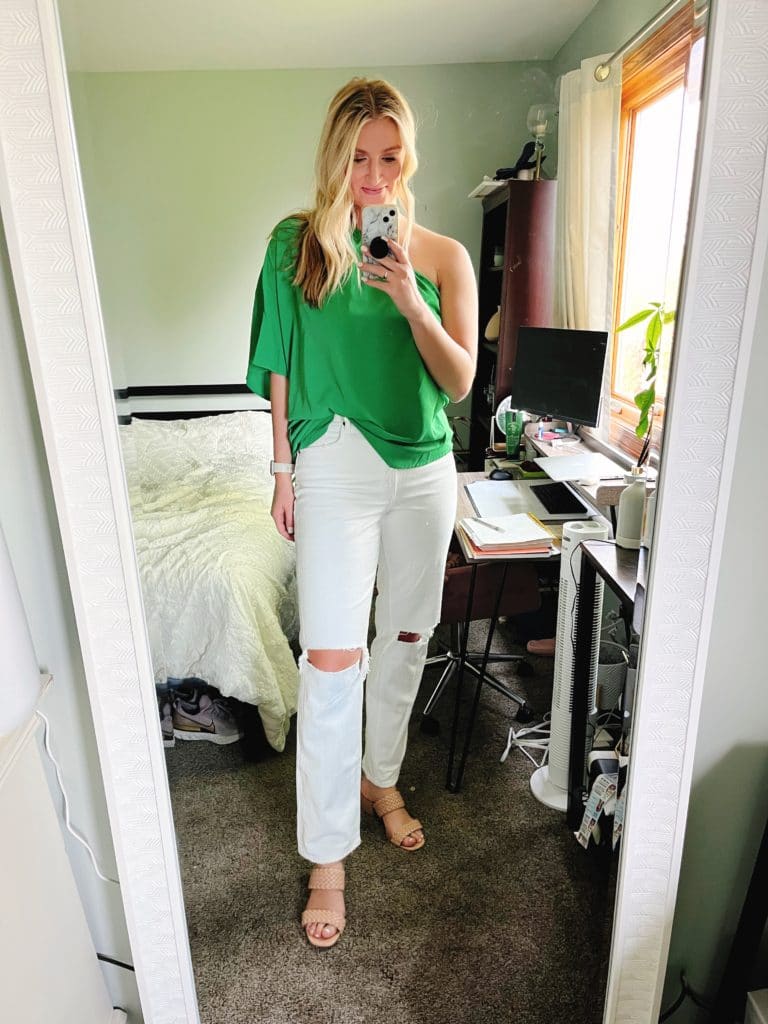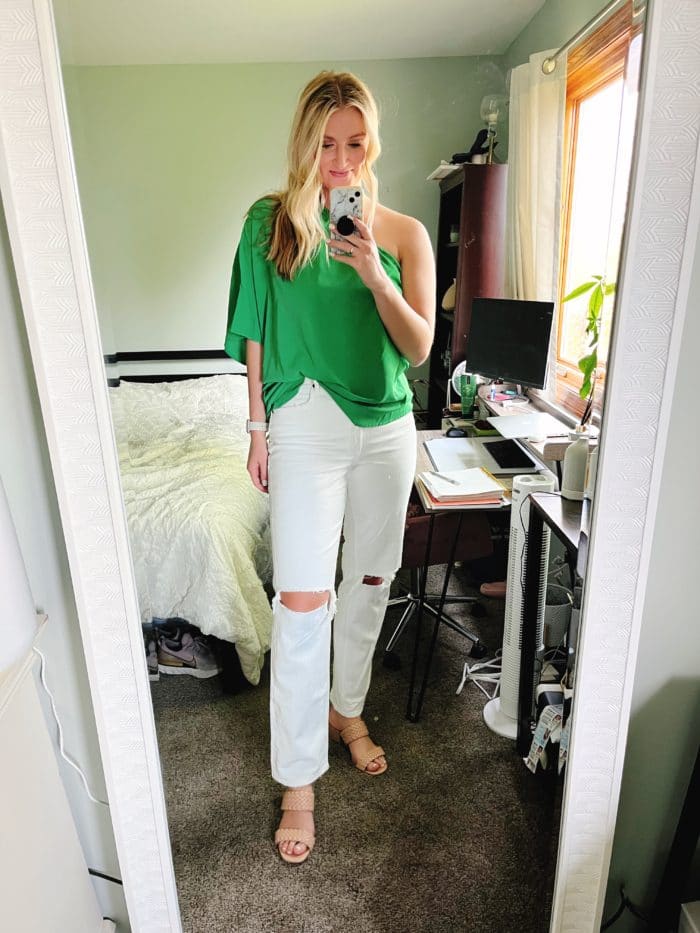 What are the Curve Love jeans from Abercrombie?
The Abercrombie Curve Love jeans have all the same measurements of the regular jeans, except an added 2 inches in the hip measurement. I did not buy the curve love jeans, but if you're looking for that option, I recommend giving it a try!
The best fit and style of Abercrombie jeans.
I absolutely love the 90's Ultra High Rise Straight Jeans. I bought three pairs of them and already wear them all the time.
These High Rise Mom Jeans also give that straight-leg fit, but they're not as wide as the straight jeans.
The High Rise Dad Jeans are a bit wider fit throughout the entire thigh and down through the ankle.
You also can't go wrong with the classic flare fit jean.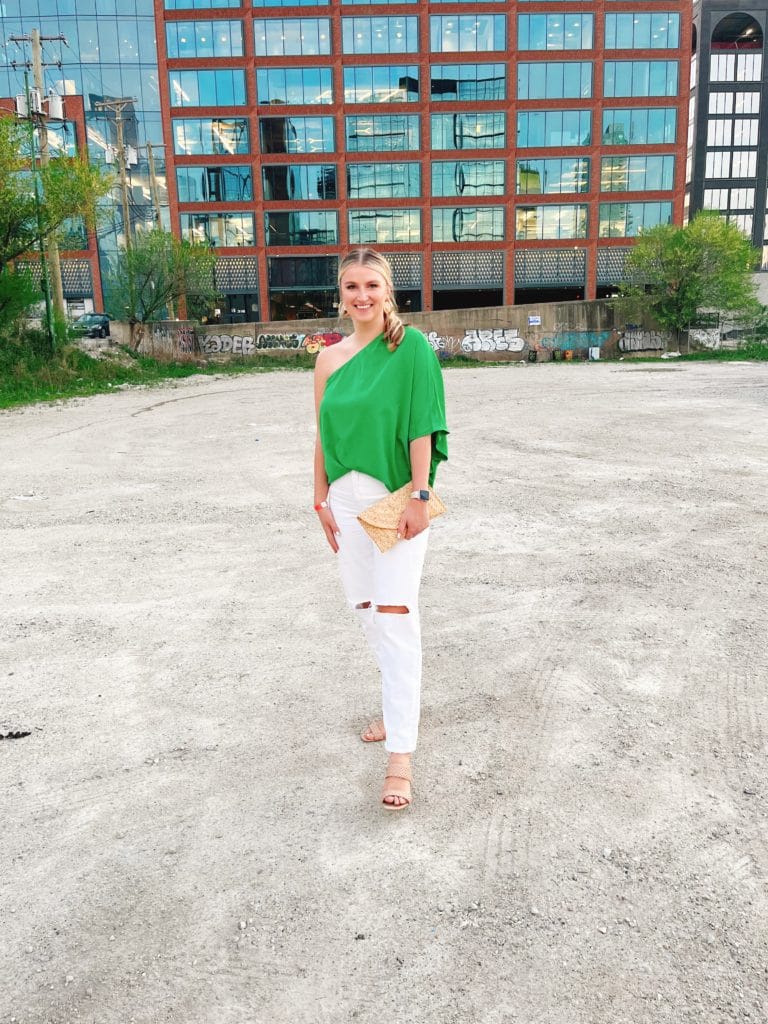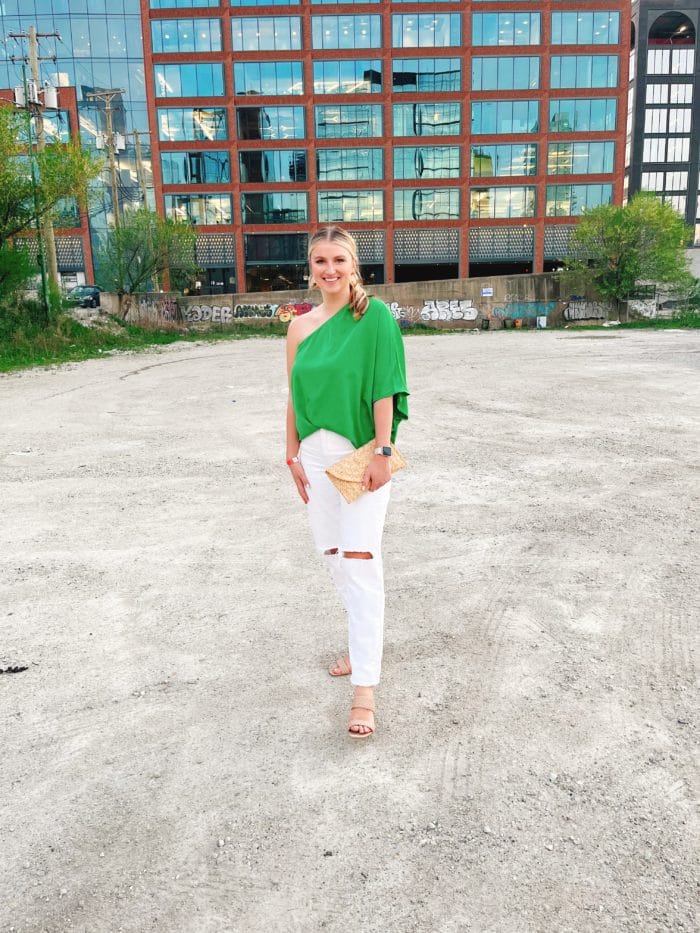 Pin it for later!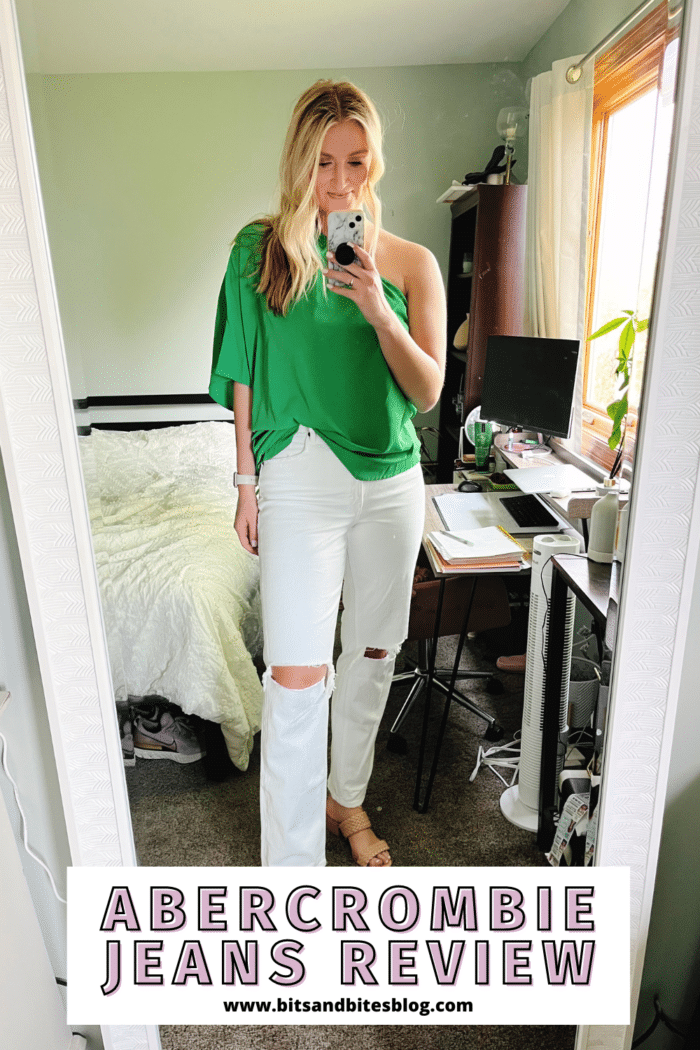 Looking for more lifestyle? Here are a few…