What's better than an ice-cold cocktail on a hot summer day? Arguably nothing! Here are 20 of the best summer whiskey cocktails you will love making on repeat all summer. 
This post may contain affiliate links, meaning I may earn a small commission when you click on the links and make a purchase. I will never recommend a product that I don't support 100%.
Summer whiskey cocktails you'll have on repeat this summer
If you're searching for a refreshing summer drink, whiskey makes for a great liquor. I love how the spice of the whiskey, or bourbon, really brightens up some of the best summer flavors like berries, lemonade, and certain herbs like rosemary or basil. You don't have to be a whiskey lover to enjoy these refreshing summer whiskey drinks
This is such a simple recipe, all you need is your favorite peach tea and bourbon! I like to make my own peach tea by steeping tea overnight in this cold brew/iced tea maker from Amazon. Depending on how sweet you like things, you can always add a bit of simple syrup or honey syrup to this cocktail. It's delicious and incredibly refreshing, it's perfect for sitting on your porch or patio and watching the sunset!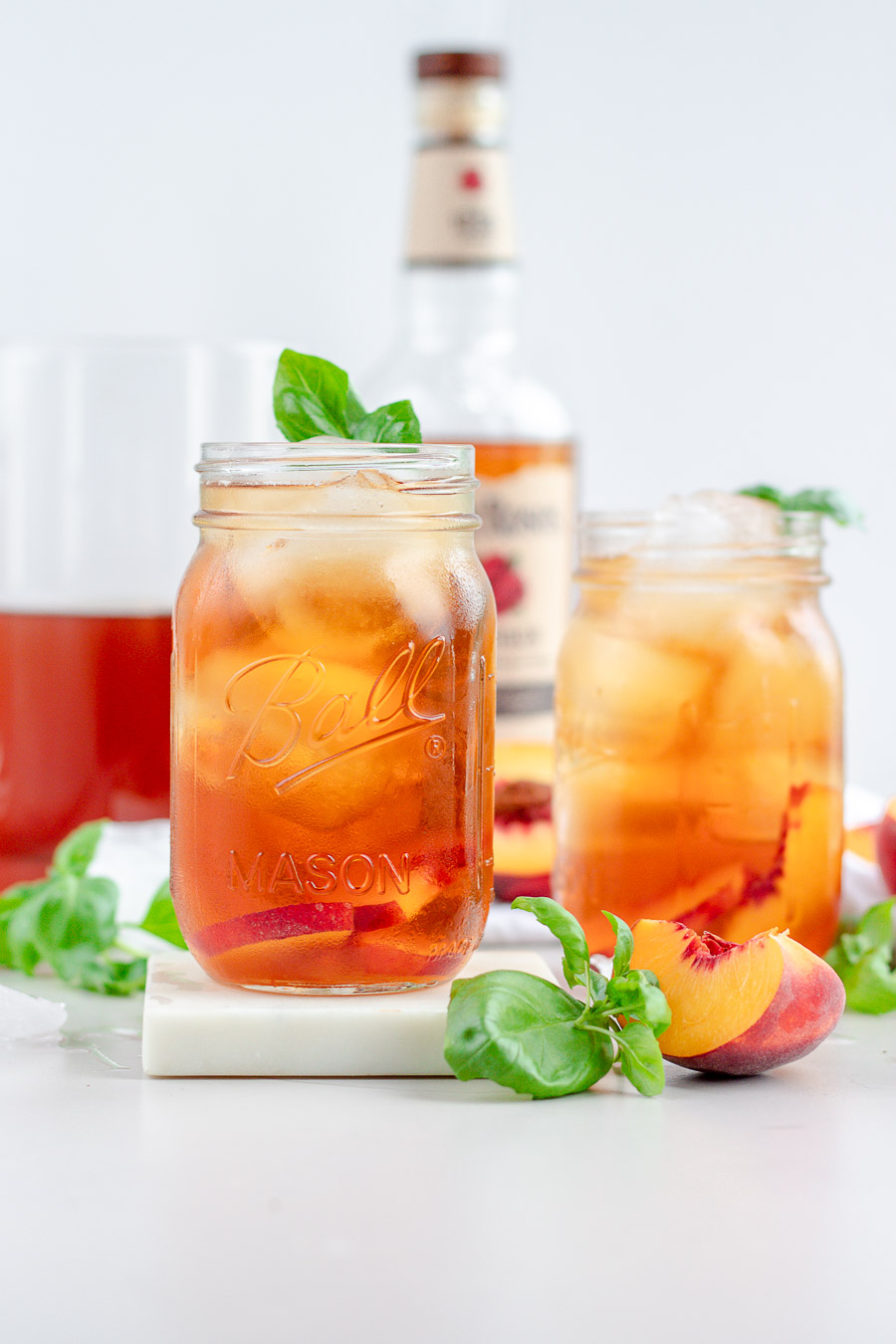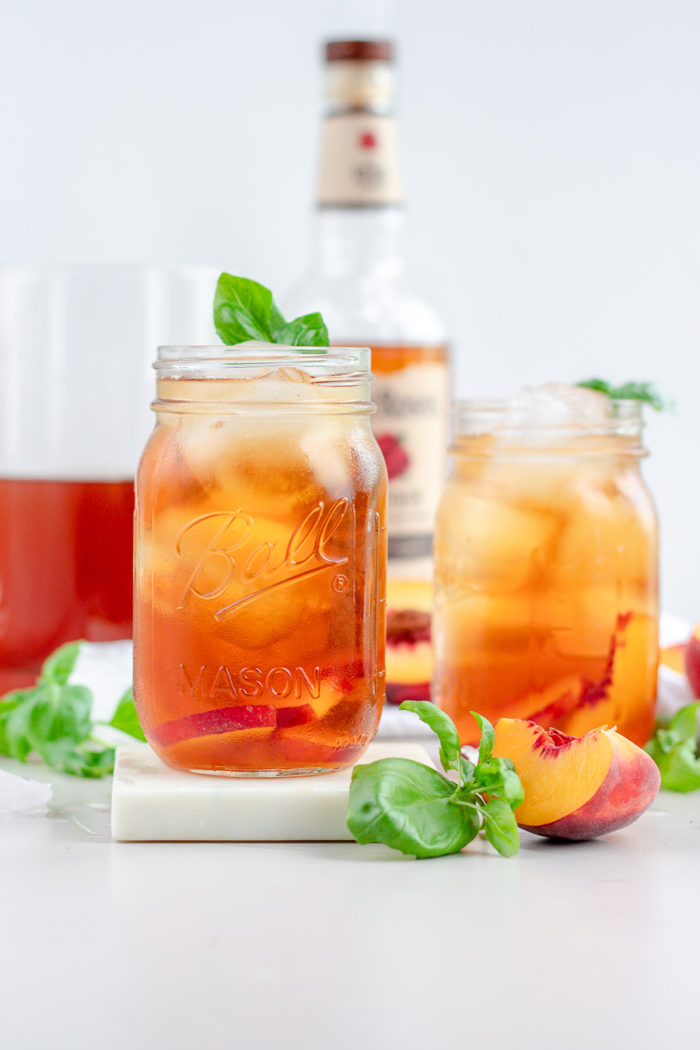 When you think of warm weather, you think of lemonade. This strawberry lemonade whiskey is a great summer drink. I love that you have the option to make your own homemade strawberry lemonade, or you can take advantage of your grocery store's seasonal finds and buy some! This recipe is also perfect for a backyard bbq because it's so easy to make as a batched drink!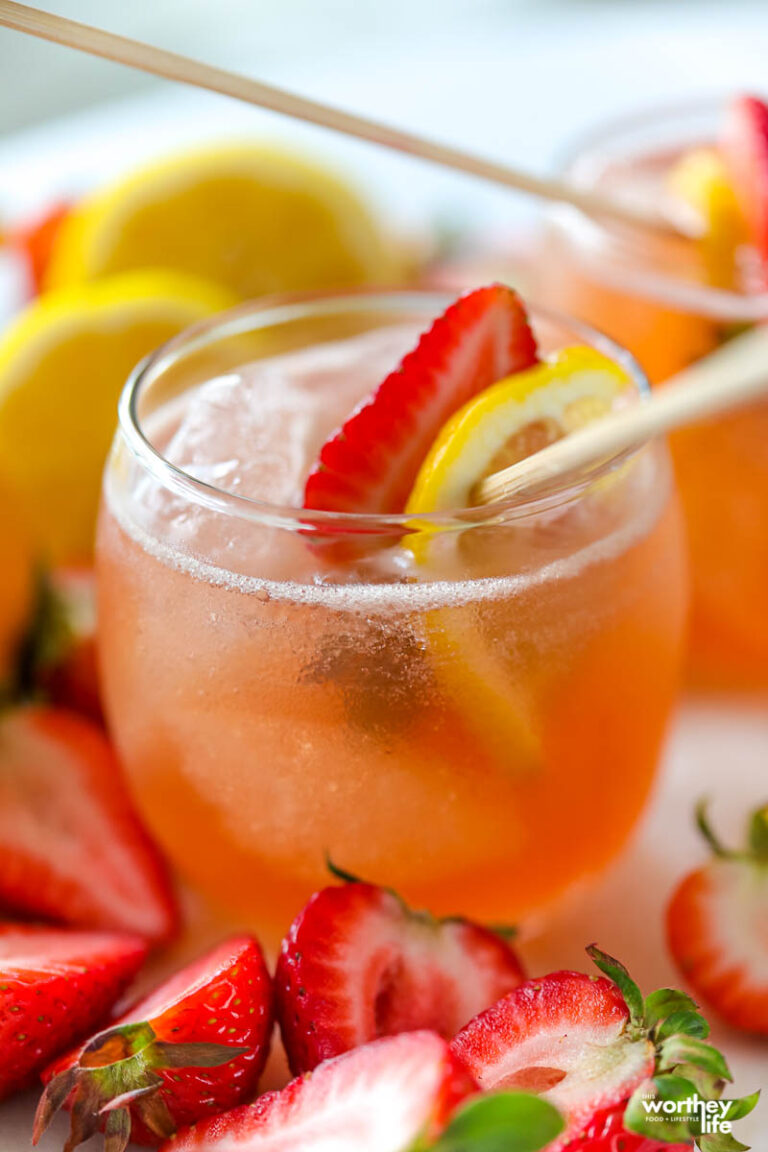 Cherry season is the absolute best. When cherries are ripe, you can find me trying to put them in any recipe I can and this refreshing whiskey cocktail is no different. This smash cocktail is the perfect combination of sour, sweet, and seasonal. This recipe doesn't call for fresh herbs but fresh mint or fresh basil from the garden are always welcomed! 
This is such a fun whiskey cocktail recipe for the summer, especially if you want a tropical drink but don't like spiced rum... like me. It's fun, tropical and perfect to whip together for any summer party. This recipe is a batch cocktail that makes 4 drinks so if you're looking for a casual happy hour drink that's not your typical batched cocktail, this is it! Serve it in a fun tiki glass with some paper umbrellas and it's a whole vibe. 
If you plant rosemary in your summer garden, this simple cocktail is perfect for you. This recipe includes a rosemary honey simple syrup which will be so delicious in summer cocktails. It's easy to make and stores so nicely in the fridge. 
If you don't like gin, but a Negroni interests you, try a Boulevardier. It's a combination of bourbon, Campari, and sweet vermouth. This is a great twist on a classic cocktail, and so simple to make! If you don't like overly sweet cocktails, this could definitely be for you. 
I love adding fresh basil to a classic blackberry bourbon smash. The combination of fresh lime juice, freshly muddled blackberries, and basil with bourbon is so refreshing. This absolutely deserves a spot on the list of the best whiskey cocktails for summer. You also don't have to stop at Blackberries! You can use fresh strawberries, raspberries, or any fruit you'd like.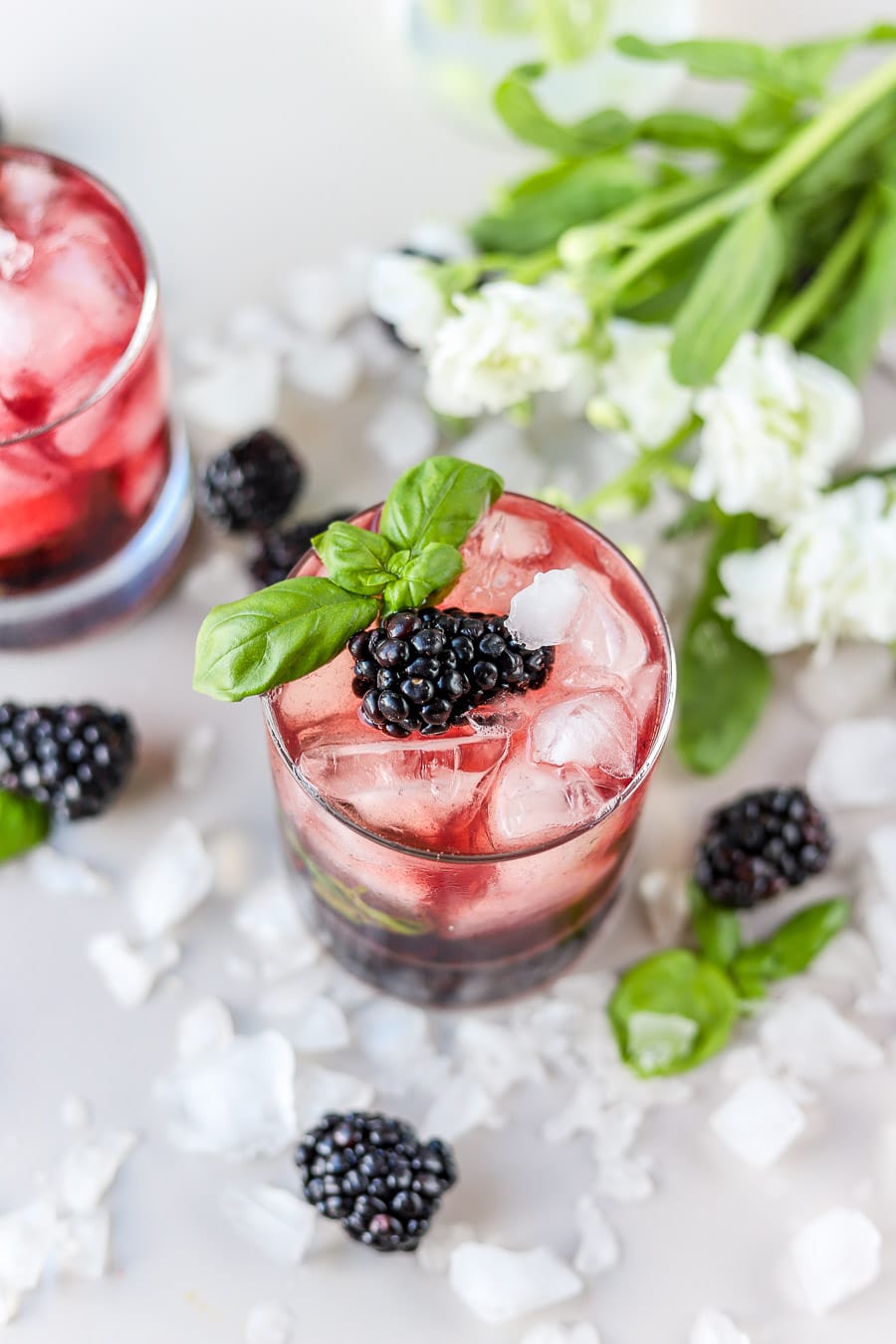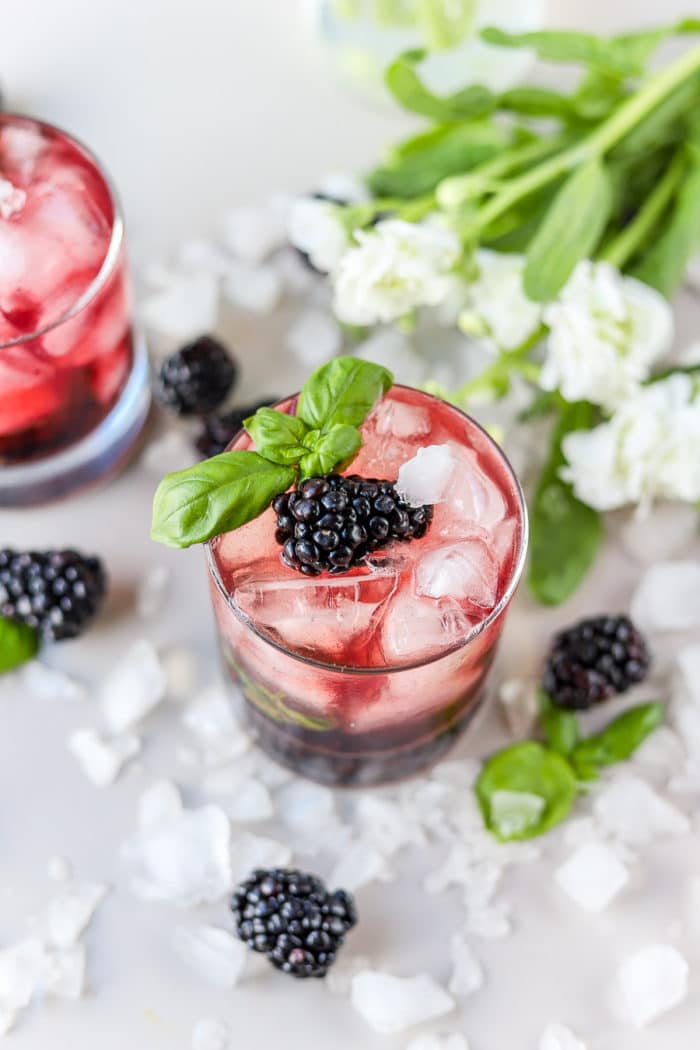 This is such a fun drink combining orange juice, cranberry juice, sour mix, and whiskey. It's such a fun beach cocktail and if you want to cut the sugar, you can always add soda water to add a bit of fizz and cut the sugary sweetness.
You don't have to be at Churchill Downs to enjoy a classic Mint Julep. The combination of sugar with fresh mint leaves and bourbon over crushed ice is so simple, yet so delicious. You absolutely need to save a sprig of mint to garnish! It adds such a fun element that makes you feel like you're at the Kentucky Derby, but in reality, you're enjoying this from the comfort of your own home!
There are many different variations of this cocktail. This one in particular uses triple sec, lemonade, lemon-lime soda, and bourbon. However, other recipes call for ginger ale instead of lemon-lime soda. Either way, it's an excellent choice for sitting outside and enjoying the summer sun. 
I know when you think refreshing cocktail for summer, you may not think of a pickled whiskey sour. But, do not knock this easy cocktail til you try it! It's a fun, savory twist if you like your cocktails on the more salty side. You'll want to be sure your cocktail shaker is handy for this recipe since it calls for an egg white, as most traditional sour recipes do.
I love a classic whiskey smash. It's the combination of simple syrup, fresh lemon juice, mint leaves, and whiskey (or bourbon if you want it a bit sweeter.) Served over a handful of fresh ice, it's such a classic whiskey cocktail that never disappoints. It's meant to be strong, while also meant to be served with lots of ice, unlike other whiskey cocktails like an old fashioned or Manhattan. Being so simple to make, you can really have fun experimenting with garnishes. You can add a mint sprig and lemon wheel to keep it simple, or you can take lemon peel and try to twist and turn it to really make yourself look like a professional mixologist. 
The Kentucky Mule, or a bourbon mule, is just a Moscow mule made with, you guessed it, whiskey instead of vodka. The spice of whiskey paired with the spice of ginger beer is so crisp and refreshing on a hot summer day. Plus, like a Moscow mule, you can have lots of fun with this cocktail! You can keep it simple and traditional or muddle fresh in-season fruit like strawberries or blueberries. You'll want to make sure you have a copper mug handy to serve this drink in, there's actually a science behind it!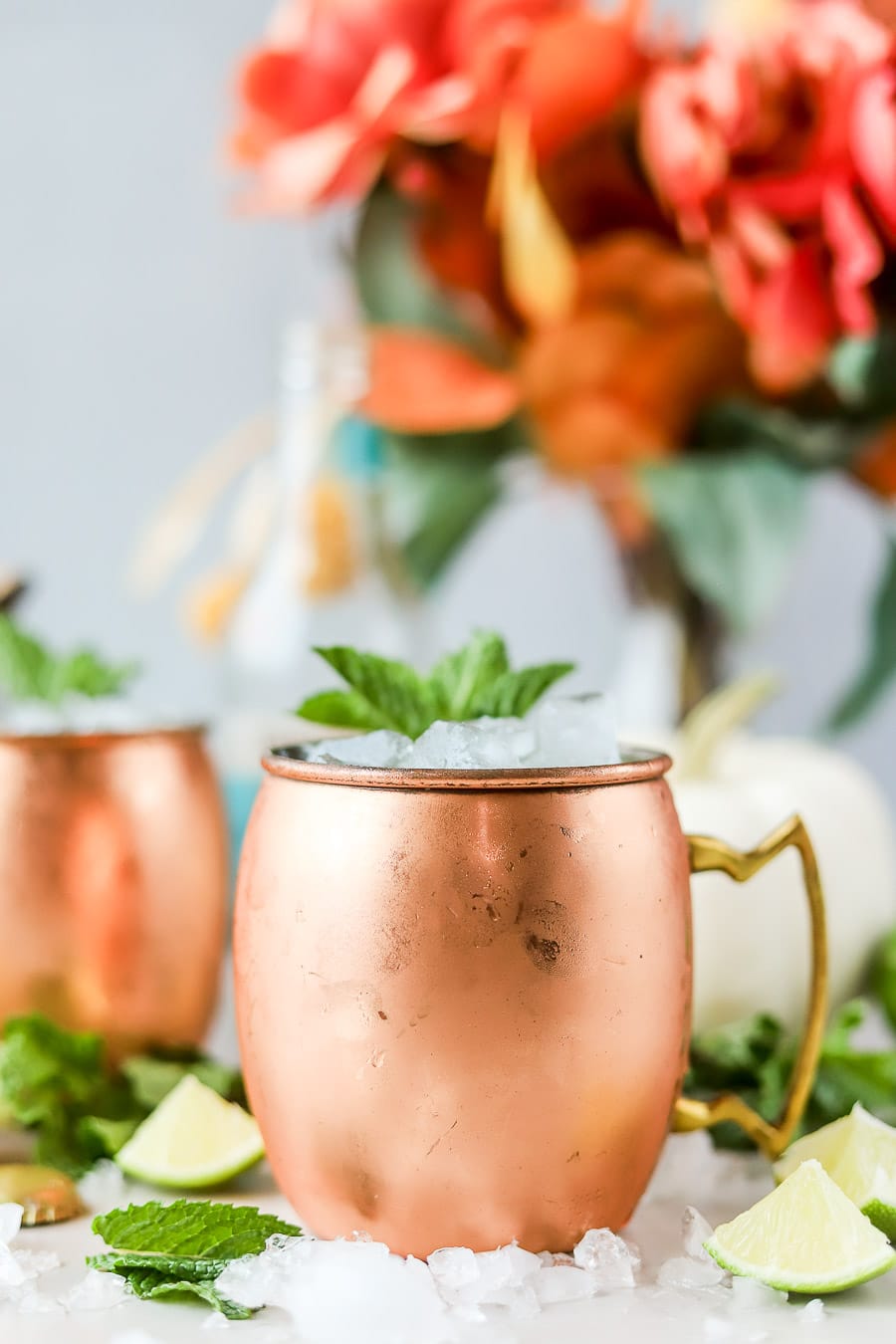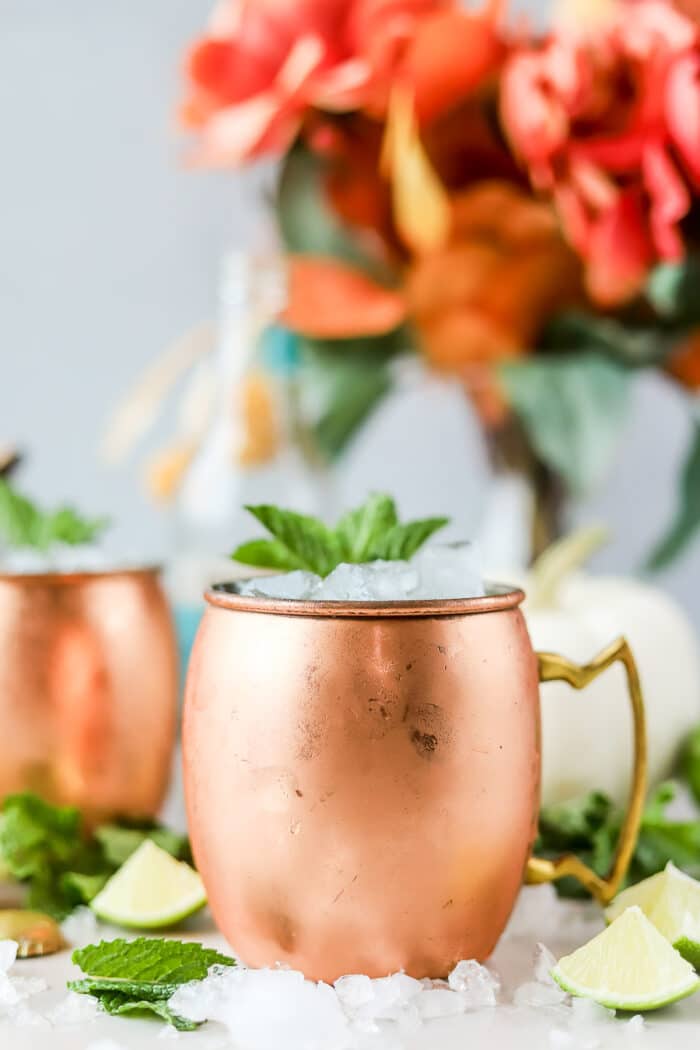 A Manhattan is a classic cocktail made with whiskey, sweet vermouth, and Angostura bitters. You can make this into a dry Manhattan if sweet vermouth isn't your vibe. You'll just have to swap out the sweet vermouth for dry vermouth. Serve a Manhattan in your finest coupe glass and enjoy! 
Similar to a Kentucky Lemonade, an Irish lemonade just combines Irish whiskey, ginger beer, and lemonade. Alternatively, you can use simple syrup and fresh lemon juice. It's such a delight on a warm day, plus it's so easy to make! Garnish with a lemon wedge or a couple of lemon slices and it's delicious.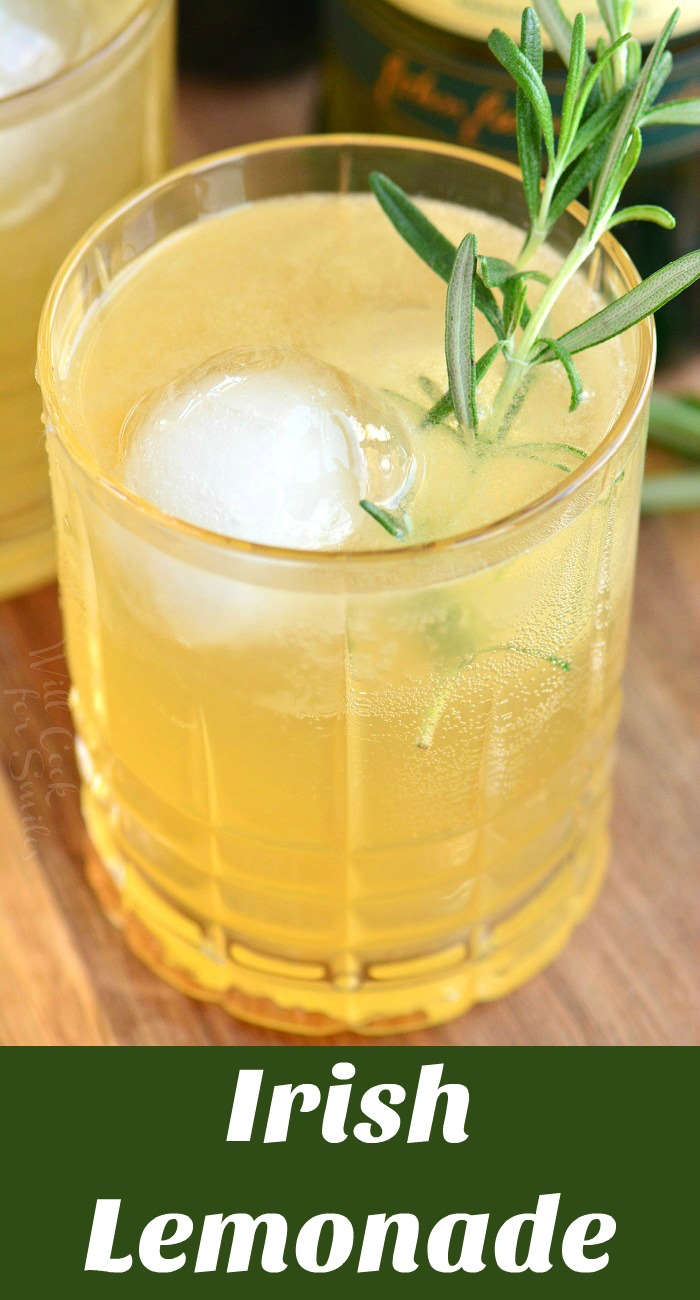 You want simple? You've got it! A Bourbon Rickey is just the combination of club soda, bourbon, and lime juice. Serve it over ice in a highball glass with a lime wedge and enjoy! 
Simple, a little creamy, and an absolute classic, a whiskey sour is such a great cocktail for warm weather, cold weather, a summer BBQ, or a holiday party. If you don't know how to make one, you'll absolutely want to learn! It's a combination of whiskey, smile syrup, fresh-squeezed lemon juice, egg white, and Angostura bitters. Top with luxardo cherries, trust me, they're totally worth the splurge! 
You would think a cocktail named "New York Sour" originated in New York City, right? Well, rumor has it, it originated in Chicago back in the 1880s. This is very similar to a whiskey sour, but it adds a red wine floater on top. With a cocktail spoon, the floater is way easier to accomplish than you might think. 
If you like honey, you'll love the Gold Rush cocktail. Its a combination of honey syrup, lemon juice, and bourbon. Don't have honey syrup? Don't worry, it's super easy to make! Mix equal parts honey and hot water. Stir until the honey is dissolved and you have yourself honey syrup! If you're in a pinch and don't have honey, you can absolutely use maple syrup, too.
Passion fruit may sound intimidating, but don't worry with passion fruit syrup on your bar cart, this cocktail is just like making a classic bourbon sour! It's a simple way to really elevate a classic cocktail making it a great option when looking for summer cocktail recipes to try. Break out your favorite martini glass and enjoy this for a perfect summertime happy hour. 
FAQ
What is a good mix with whiskey?
Ginger ale, ginger beer, lemonade, Coca-Cola, apple cider, or sour mix are all great with whiskey.
What's a good summer whiskey?
You really can't go wrong with any, especially when mixing them with delicious summer flavors.
How do you drink whiskey in the summer?
By taking advantage of seasonal flavors and always cold. Mixing it with homemade lemonade, muddled stone fruit, or mixed with freshly brewed iced tea.
PIN IT FOR LATER!