Are you looking for some of the best date night restaurants in Chicago? Here is a list of some of the best Chicago Valentine's Day restaurants!
Romantic restaurants in Chicago with a view
Nobu is technically a chain restaurant and co-owned by Robert DeNiro, but it is an incredibly high-end, elevated dining experience. Being in the heart of the West Loop, it offers some of the best views of the Chicago skyline while dining. You can also make it a little Valentine's Day getaway, or staycation, and book a hotel room for the night!
Cuisine: Japanese
Address: 854 W Randolph St, Chicago, IL 60607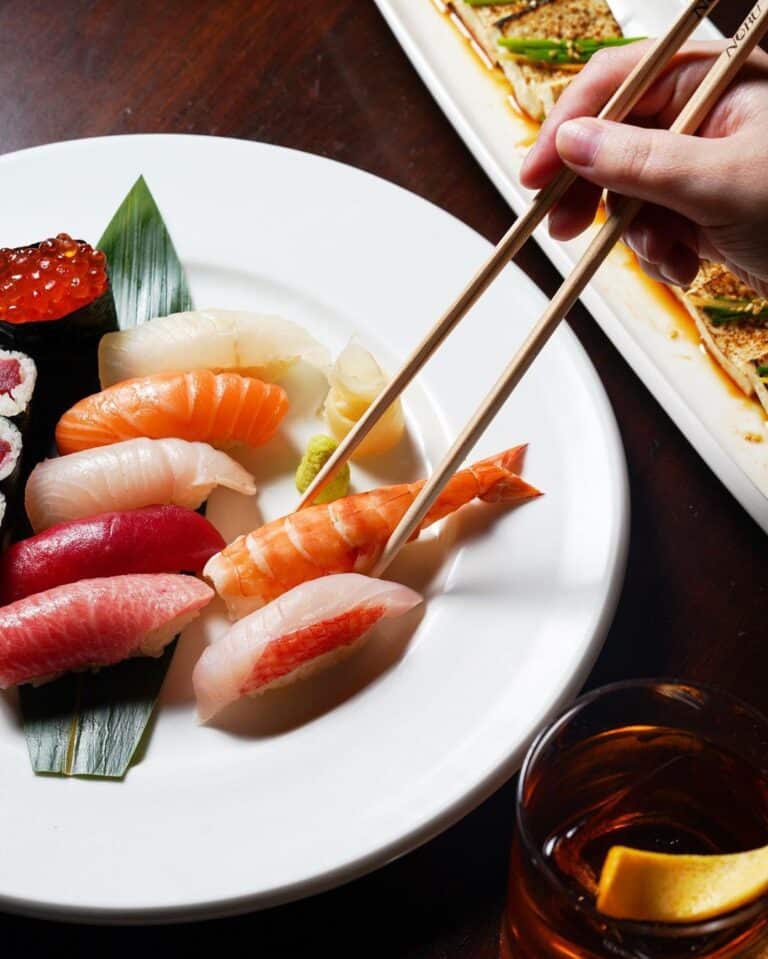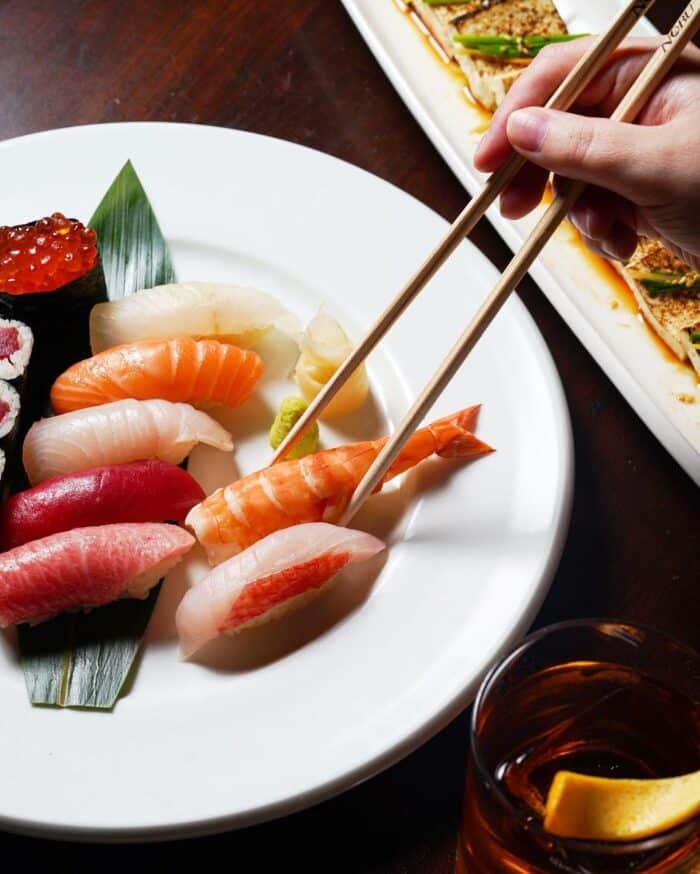 Cabra is a rooftop restaurant located in The Hoxton Hotel in the West Loop. Similar to Nobu, it offers some absolutely stunning views of the city, while being in a whimsical yet sophisticated tropical escape. This restaurant is part of Chef Stephanie Izard's works of art, so you know the food will be phenomenal.
Cuisine: Peruvian
Address: 200 N Green St, Chicago, IL 60607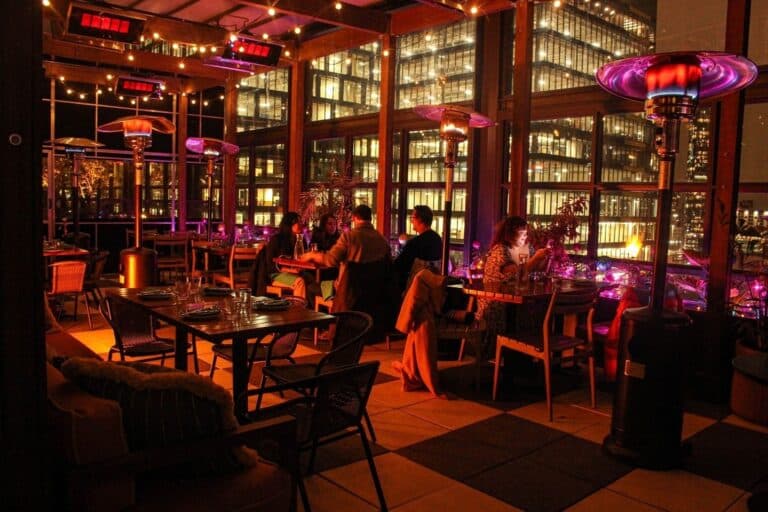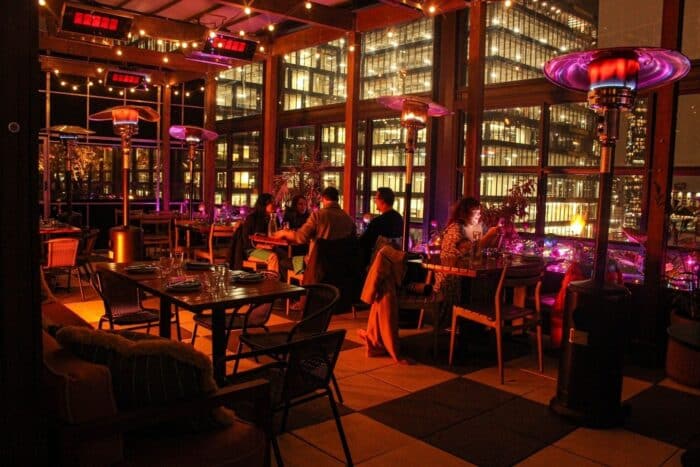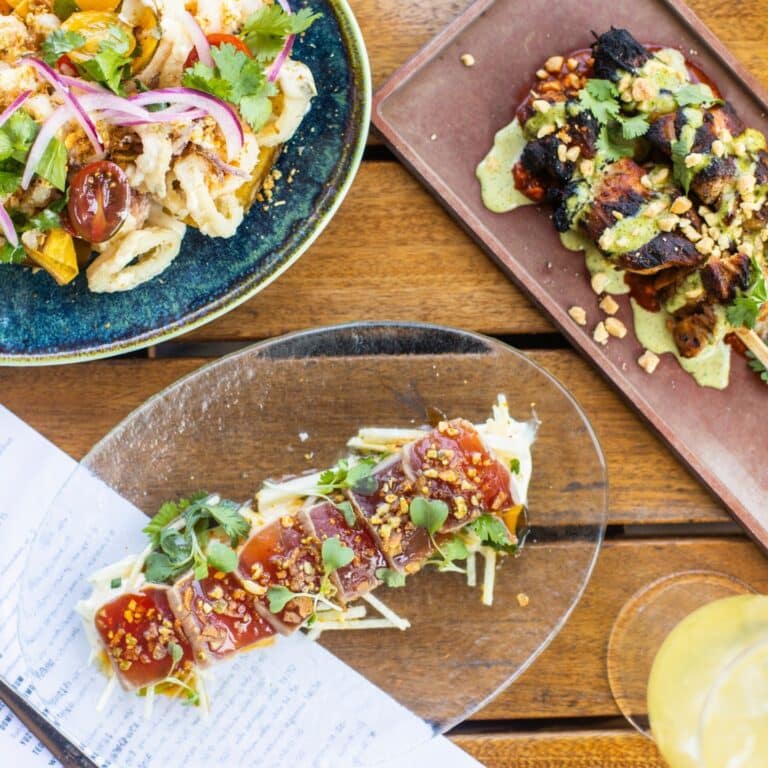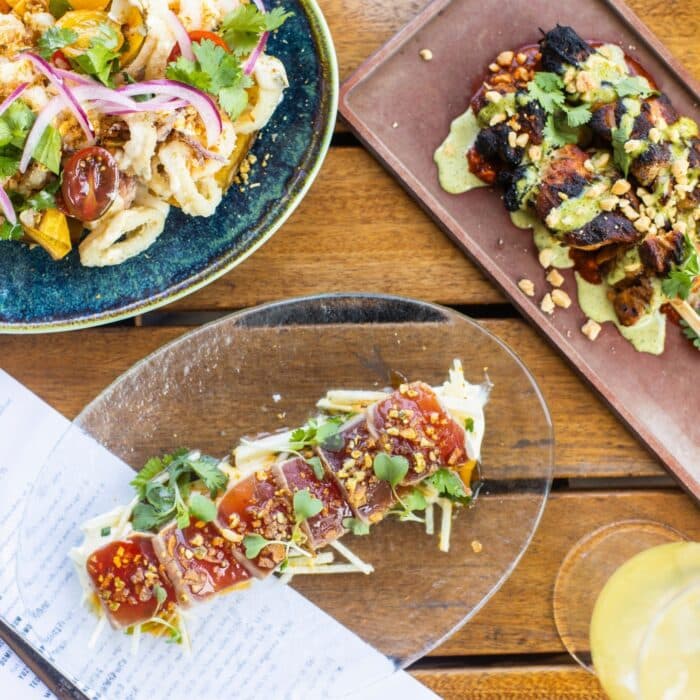 The J. Parker makes every single "restaurant with views" list, and rightfully so. It's located on the rooftop of Hotel Lincoln, across the street from Lincoln Park Zoo and just north of the skyline, offering sweeping views. They are first come first serve, so you may want to plan accordingly, but if you can squeeze in there for drinks or dinner, you should!
Cuisine: Contemporary American
Address: 1816 N Clark St, Chicago, IL 60614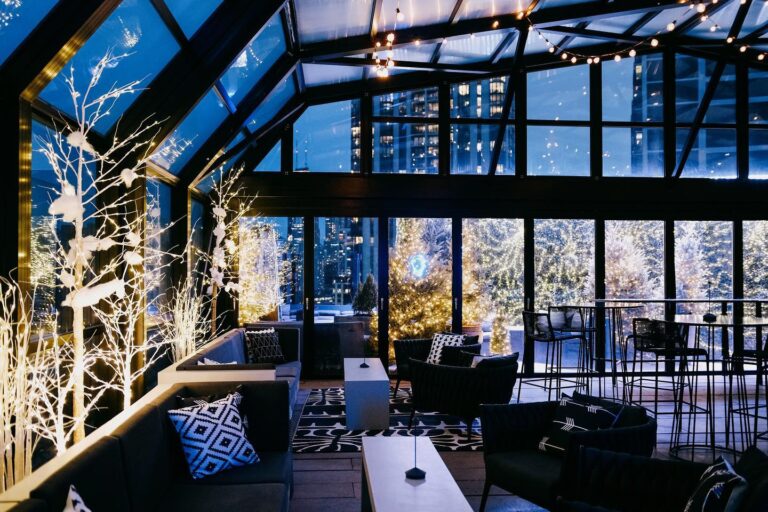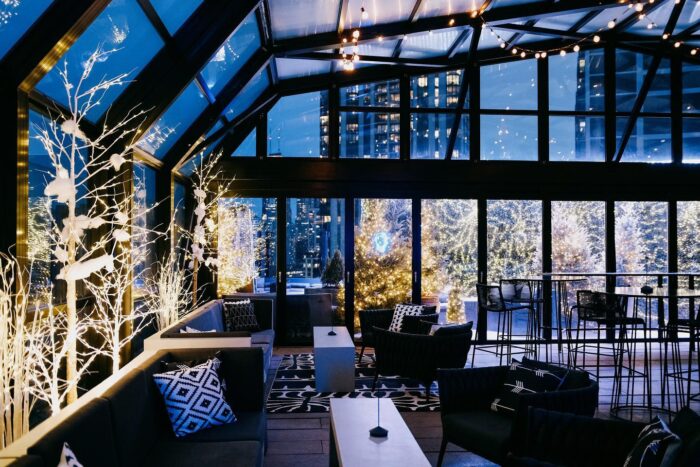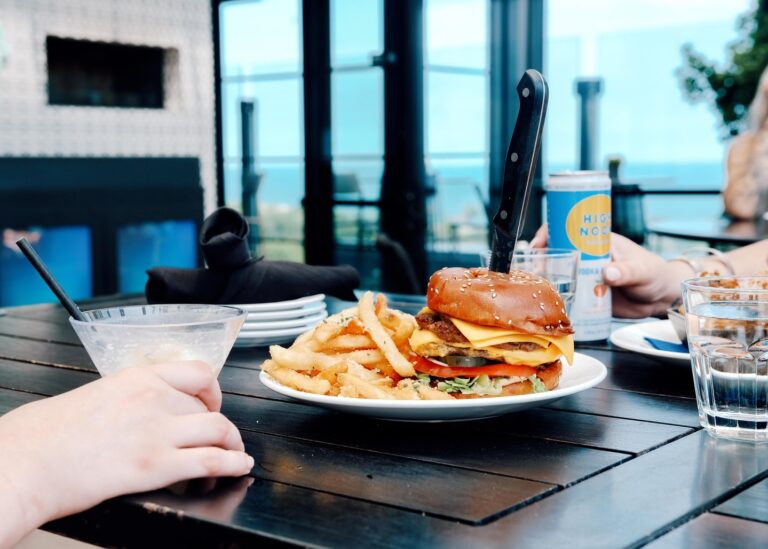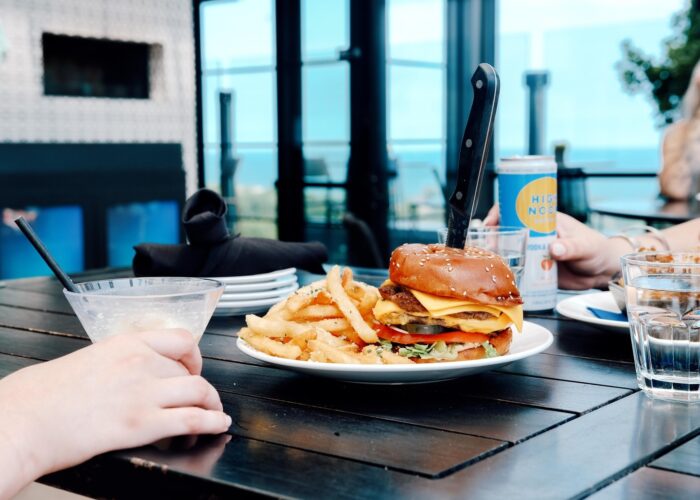 River Roast is right on the river, almost in the heart of the city. You're completely engulfed in the city lights while being on the water. It's contemporary American food, but it has that elevated, swanky city flare.
Cuisine: Contemporary American
Address: 315 N La Salle St, Chicago, IL 60654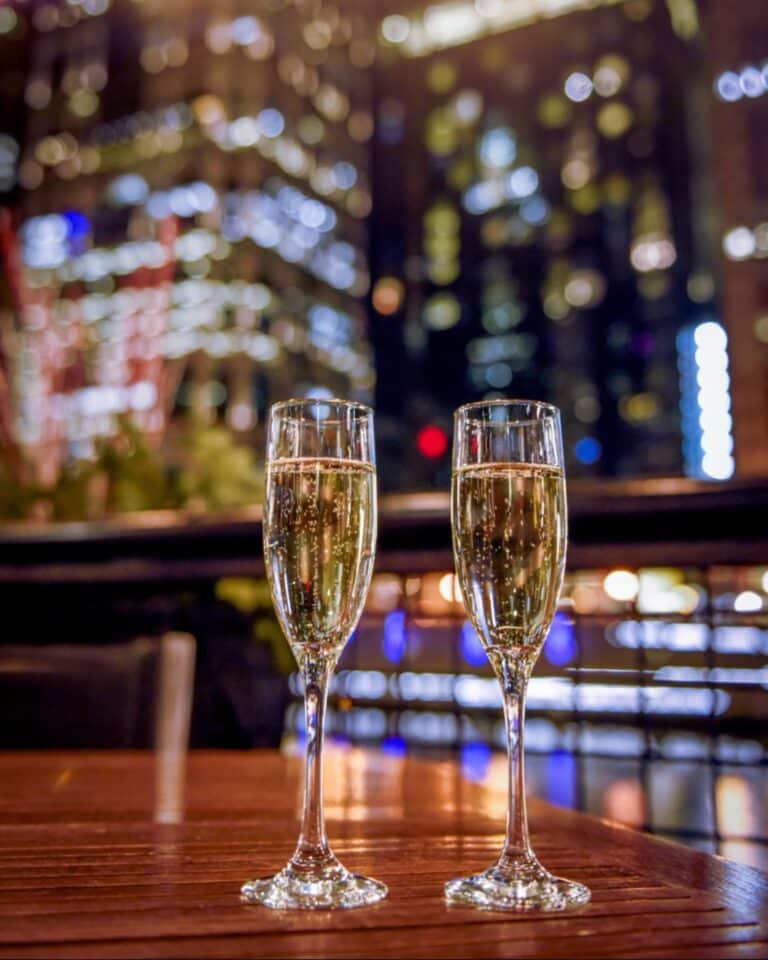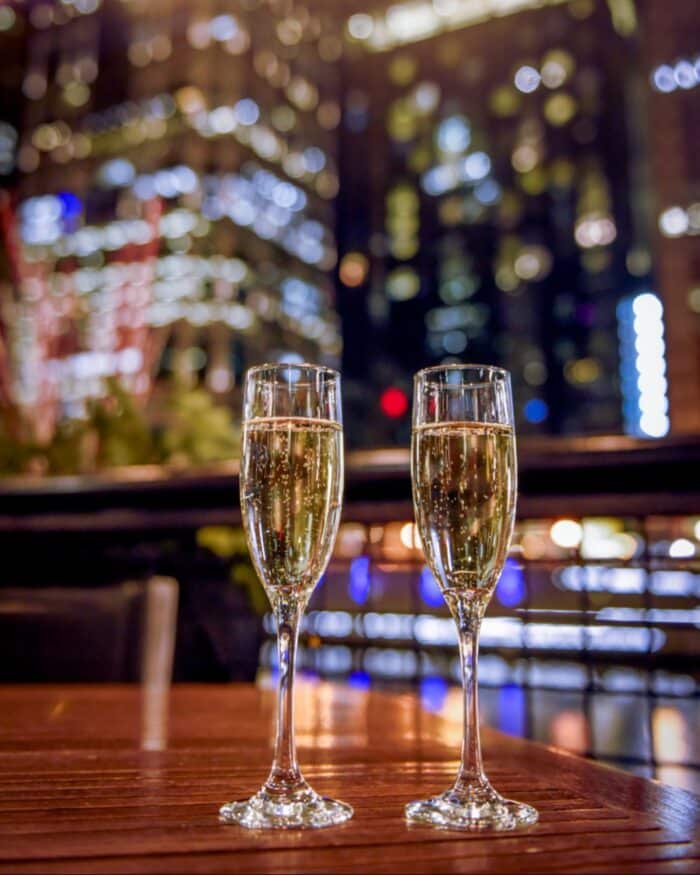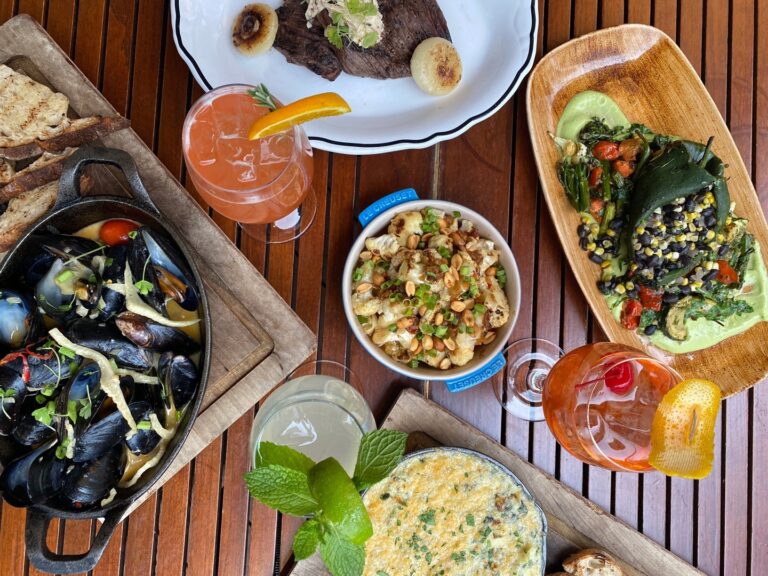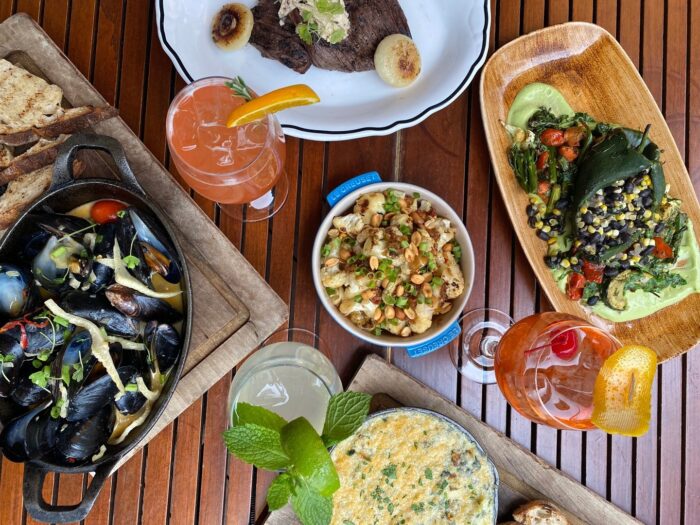 Romantic affordable restaurants in Chicago
Remington's is an upscale American grill located right on Michigan Avenue. They have plenty of options for all preferences from oysters to prime rib.
Cuisine: Upscale American
Address: 20 N Michigan Ave, Chicago, IL 60602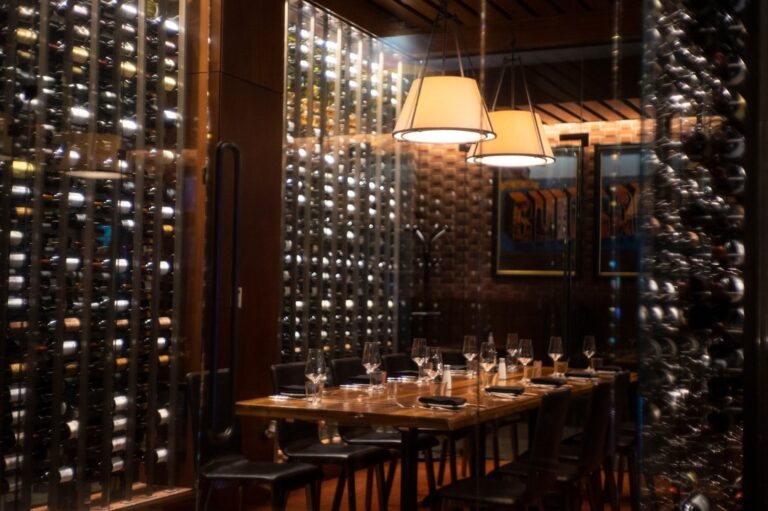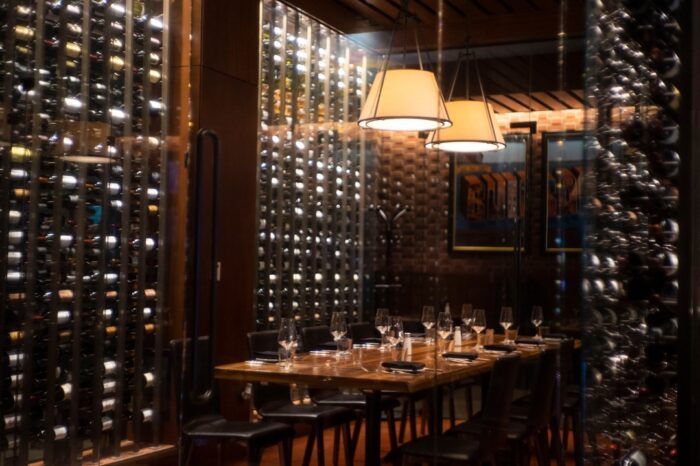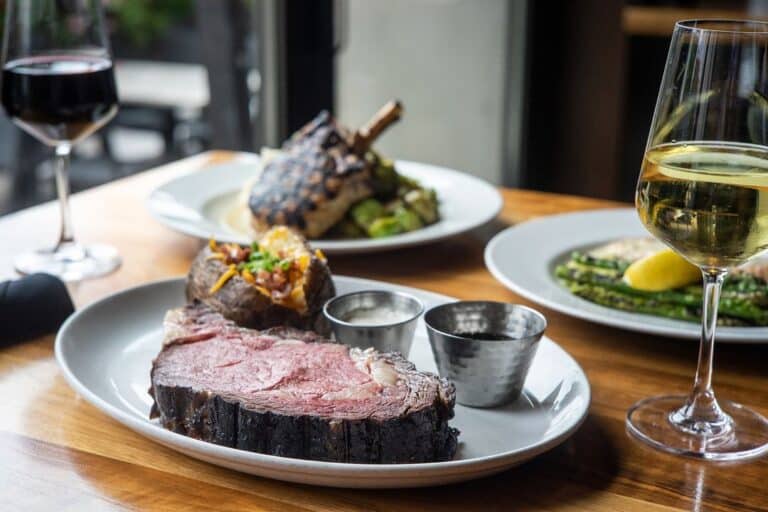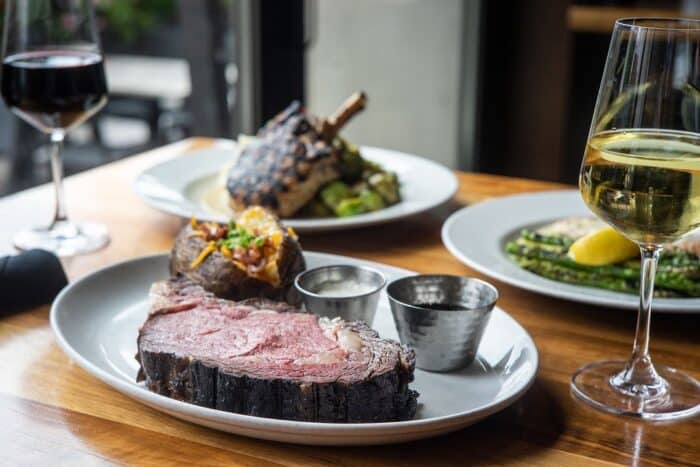 If you're looking for old-school Italian restaurant vibes in the West Loop, you will absolutely love Mart Anthony's. It's been a Chicago staple since 1981, and it has been family run since. You can get any and all of your favorite Italian staples here.
Cuisine: Italian
Address: 1200 W Hubbard St, Chicago, IL 60642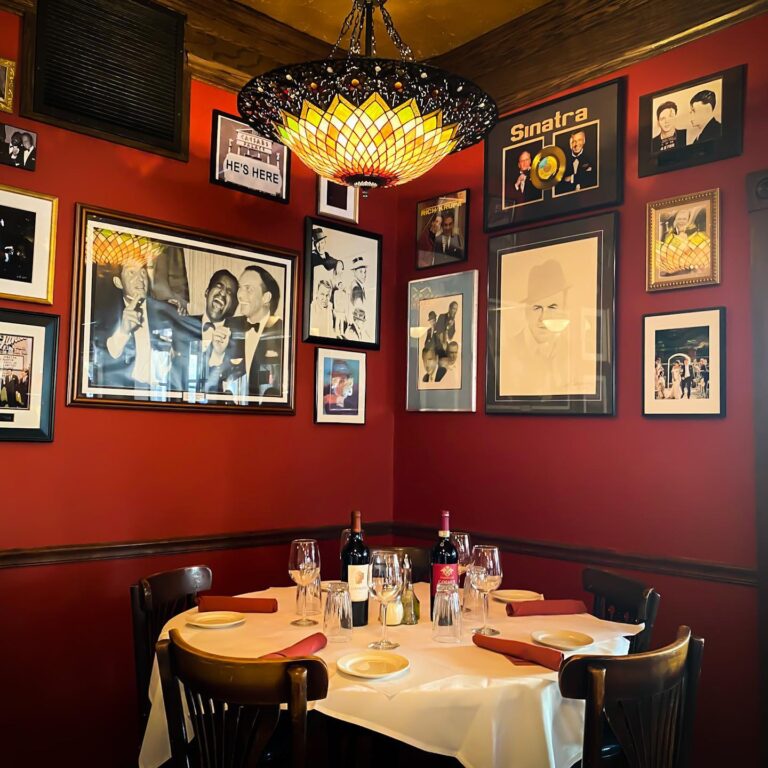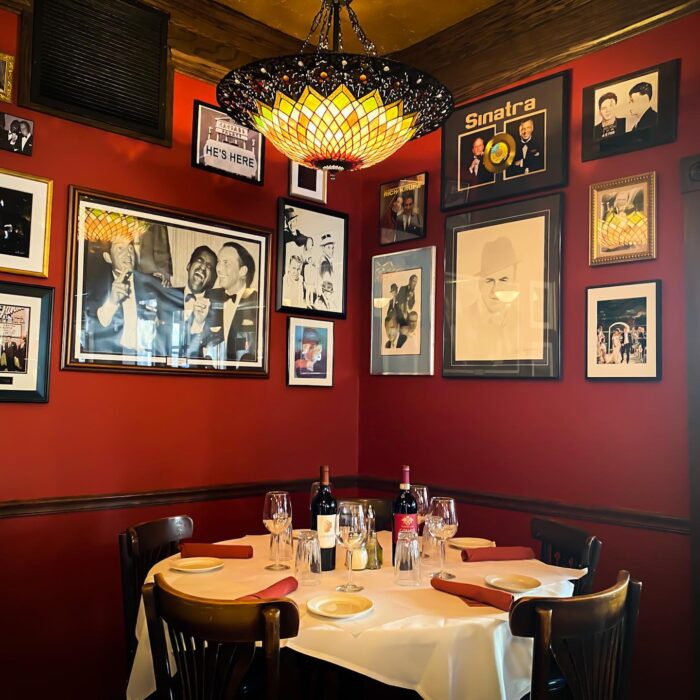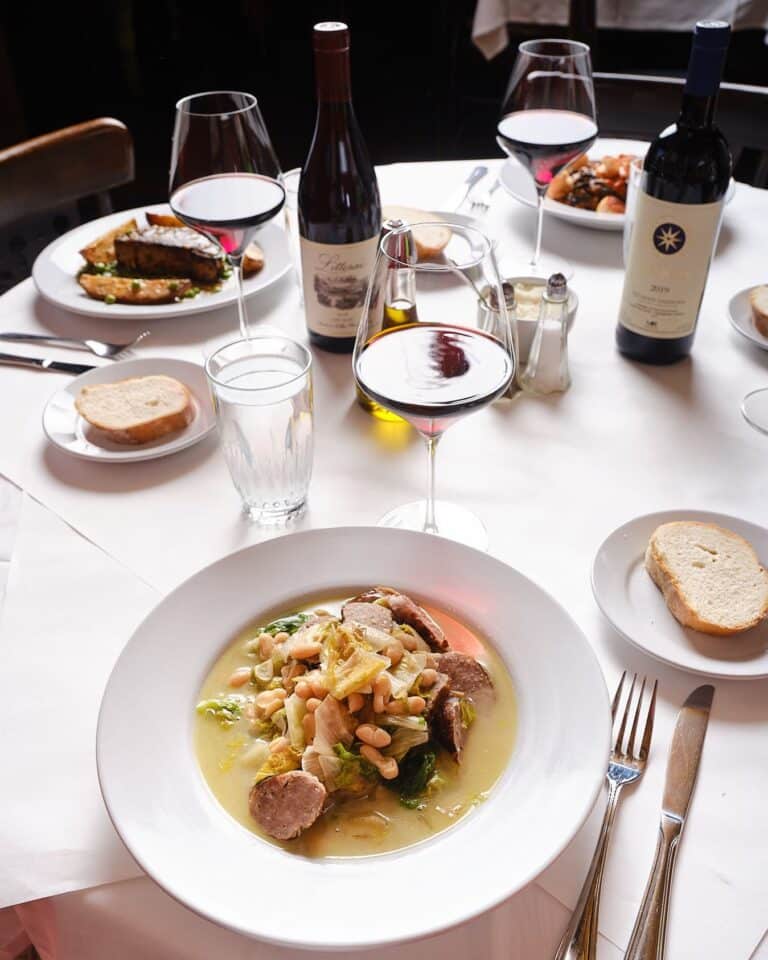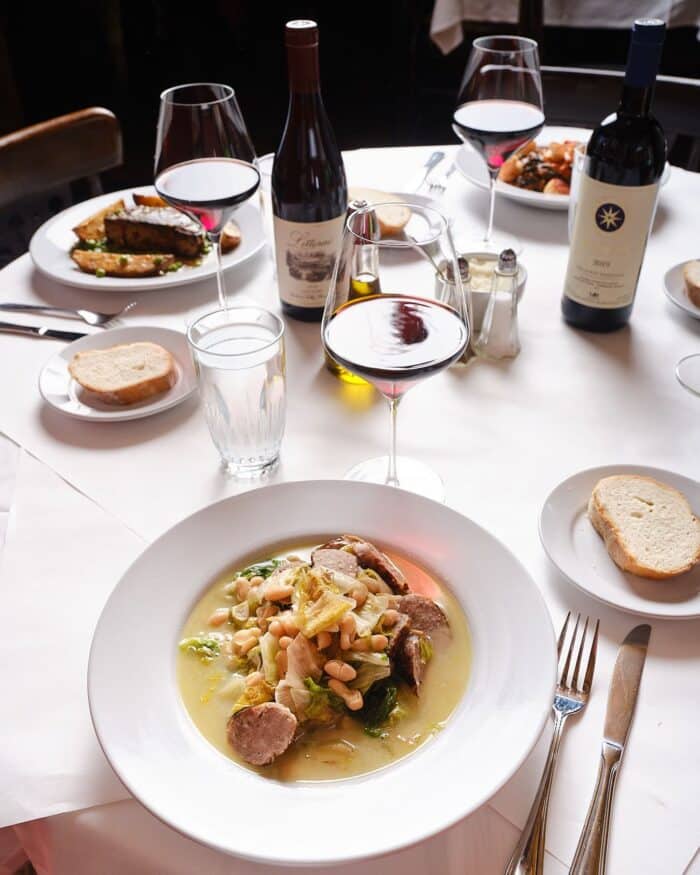 The vibe of Andros Taverna is unbelievable. You are totally transported from Logan Square to this space that perfectly balances a city chic and Mediterranean vibe. Their cocktail and wine list is really fun, and delicious, allowing you to try some familiar cocktails, but with their Greek twist on them.
Cuisine: Mediterranean
Address: 2542 N Milwaukee Ave, Chicago, IL 60647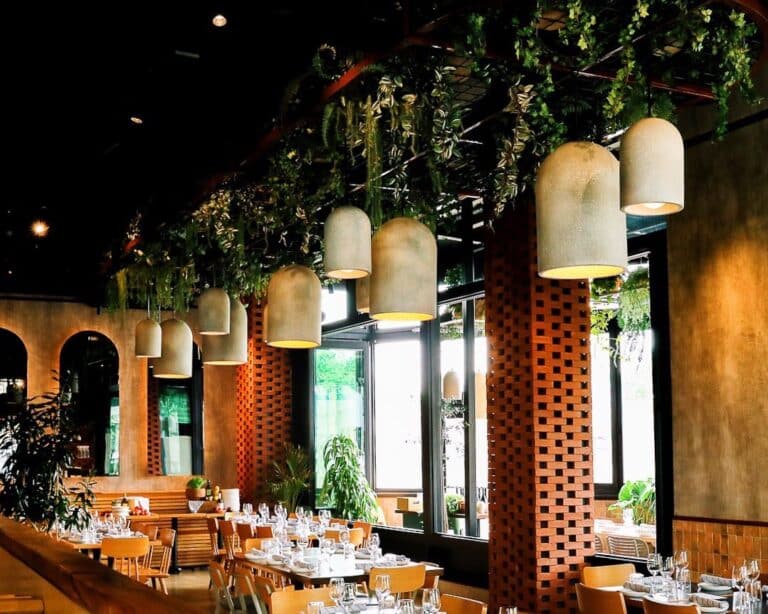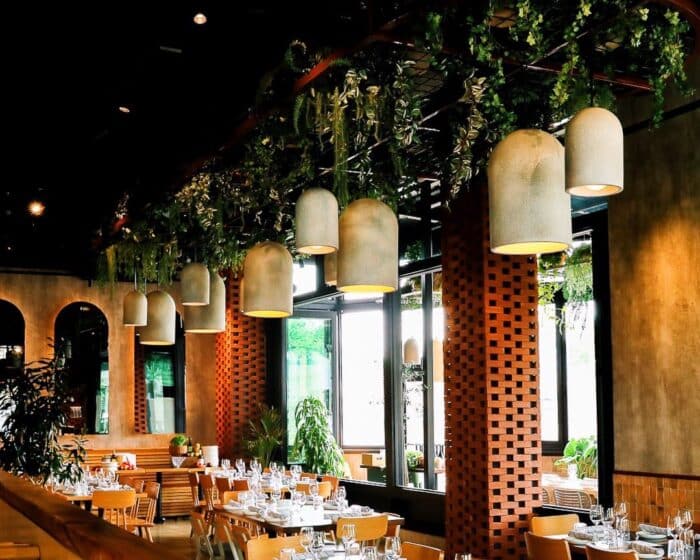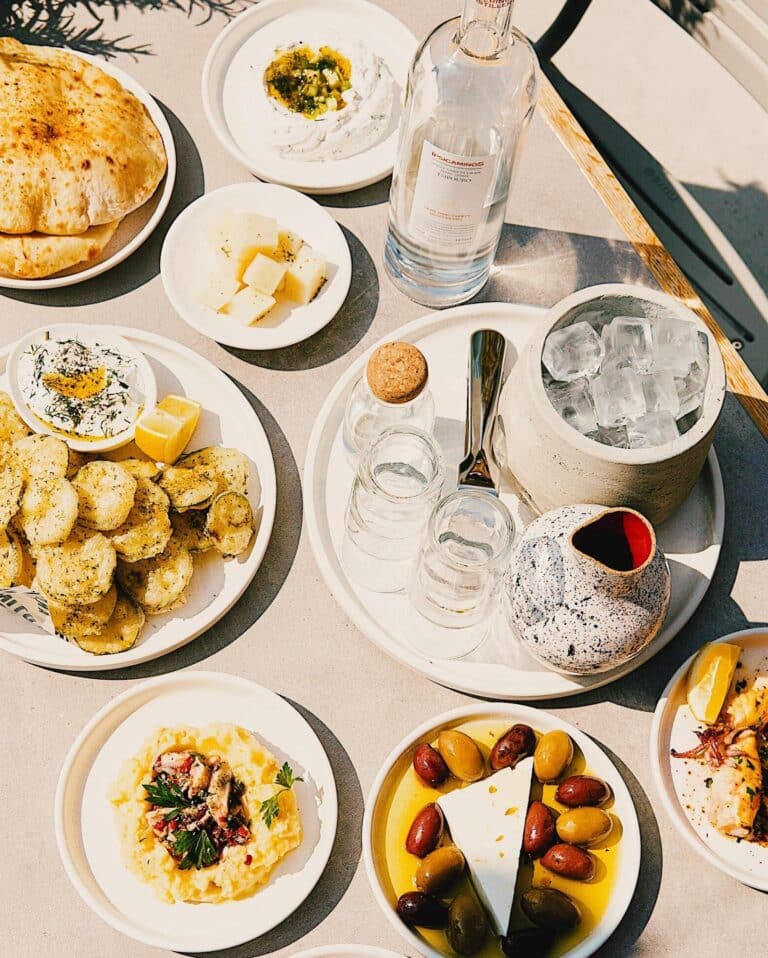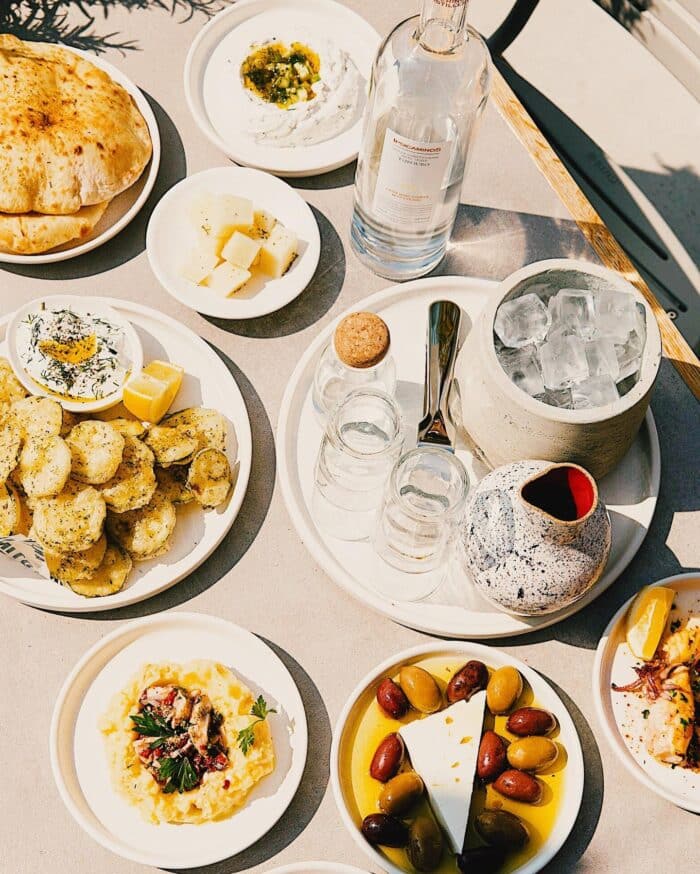 Club Lucky is a Chicago staple. It's an old-school Italian restaurant, not only known for its amazing food but its martinis, too. It's located in the Bucktown neighborhood and the moment when you step in you have this familiar, neighborhood atmosphere.
Cuisine: Italian
Address: 1824 W Wabansia Ave, Chicago, IL 60622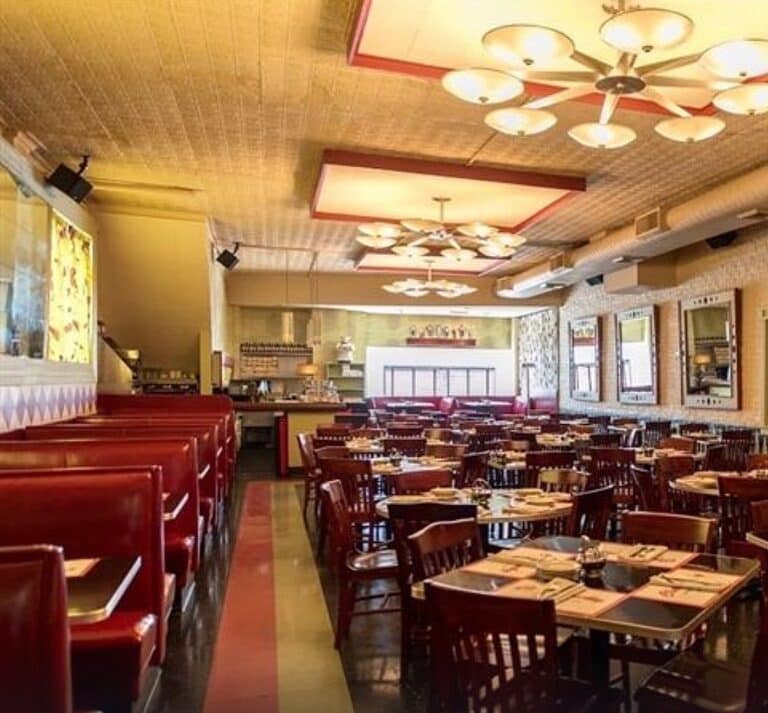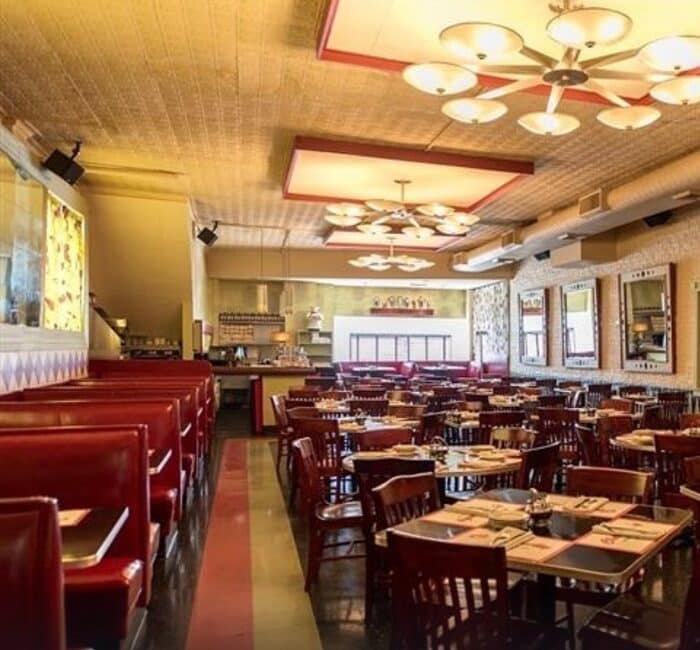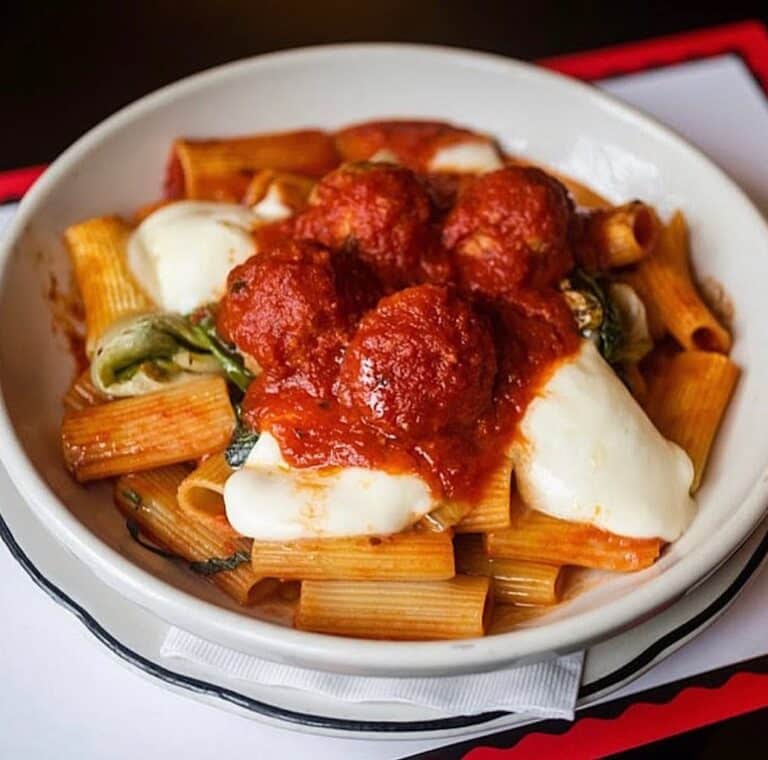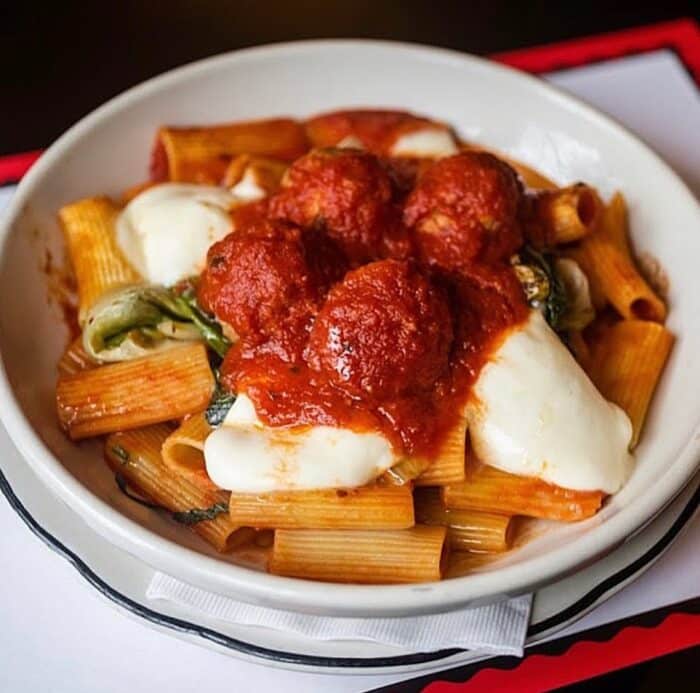 Now, a pork chop is not necessarily one of the top things I crave and/or order at a restaurant. But, the pork chop from Tarantino's... oh my gosh. It is seriously one of the best things I've ever eaten! Tarantino's serves Italian dishes inside a modern yet still casual restaurant. You can't go wrong with anything on the menu.
Cuisine: Contemporary American and Italian
Address: 1112 W Armitage Ave, Chicago, IL 60614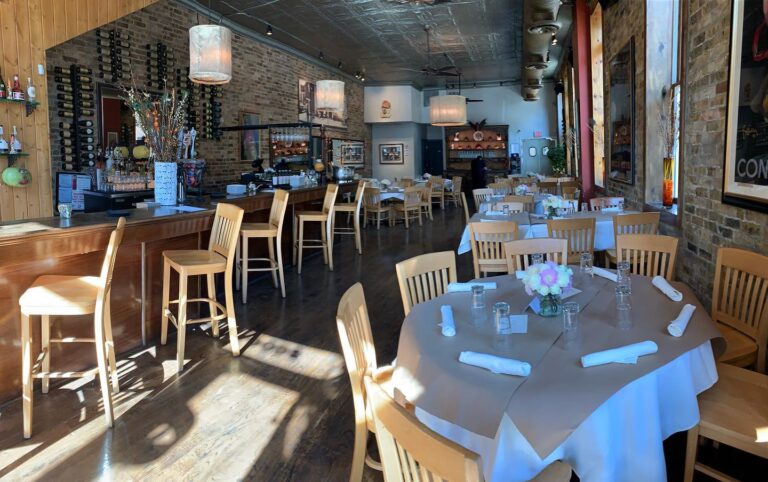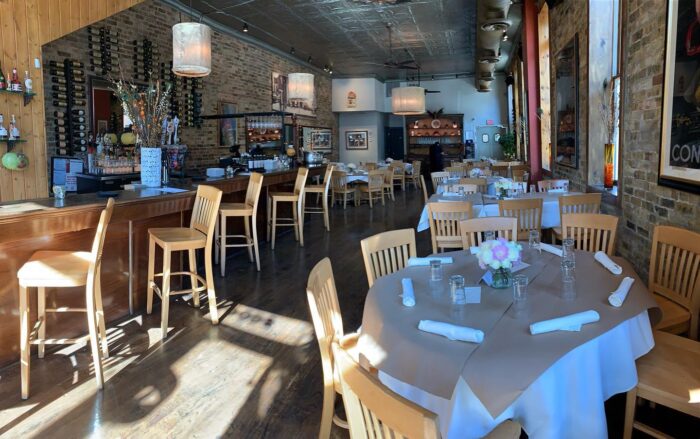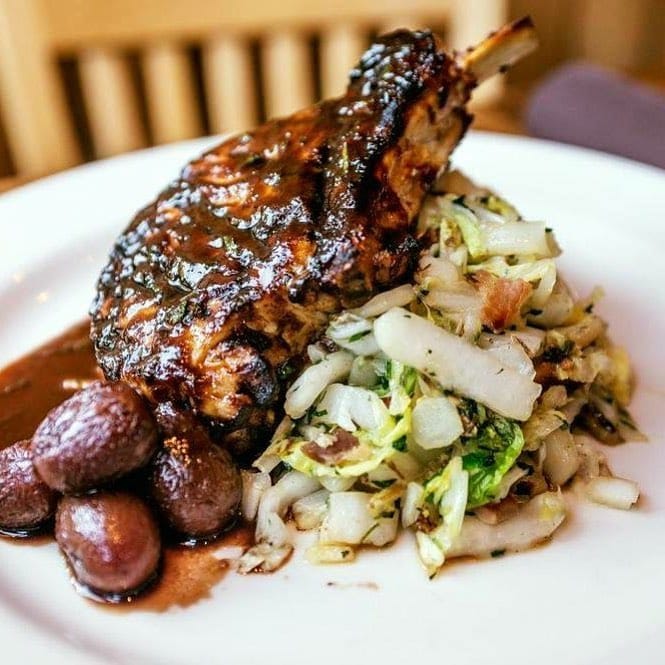 This spot is known as one of the best in the city to grab a bowl of ramen. It's right in the Logan Square neighborhood, and if Italian or steakhouses aren't your thing, you can still manage to have a little romantic date night at Ramen Wasabi.
Cuisine: Japanese
Address: 2101 N Milwaukee Ave, Chicago, IL 60647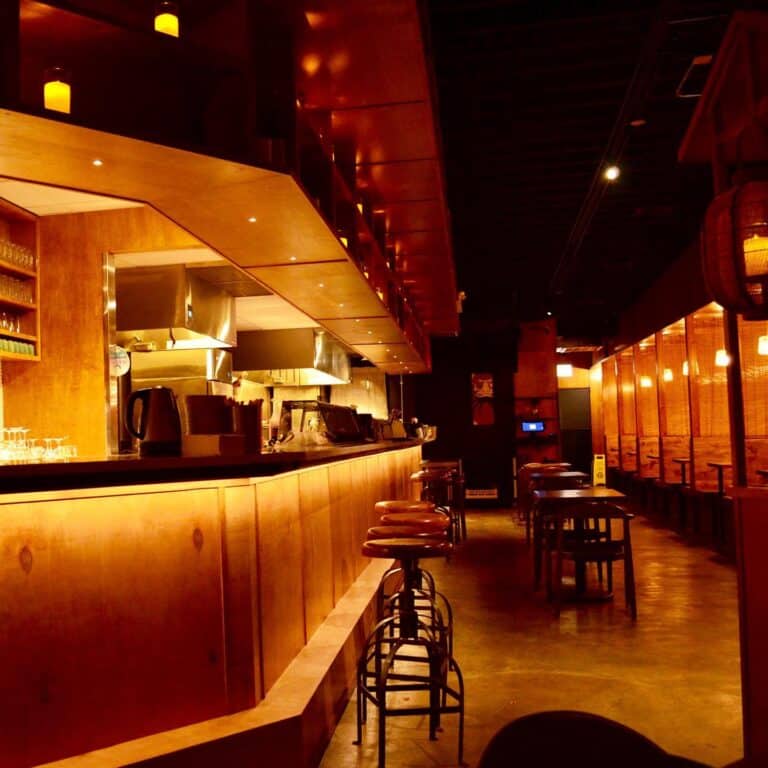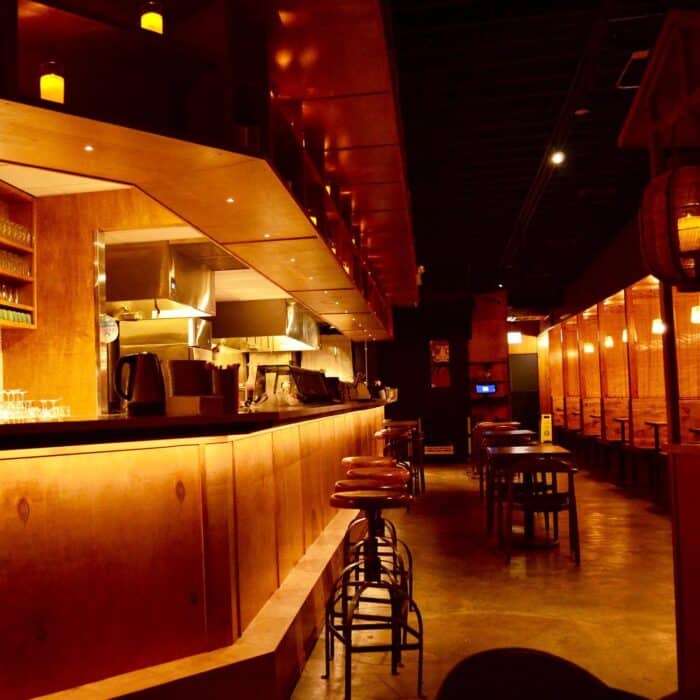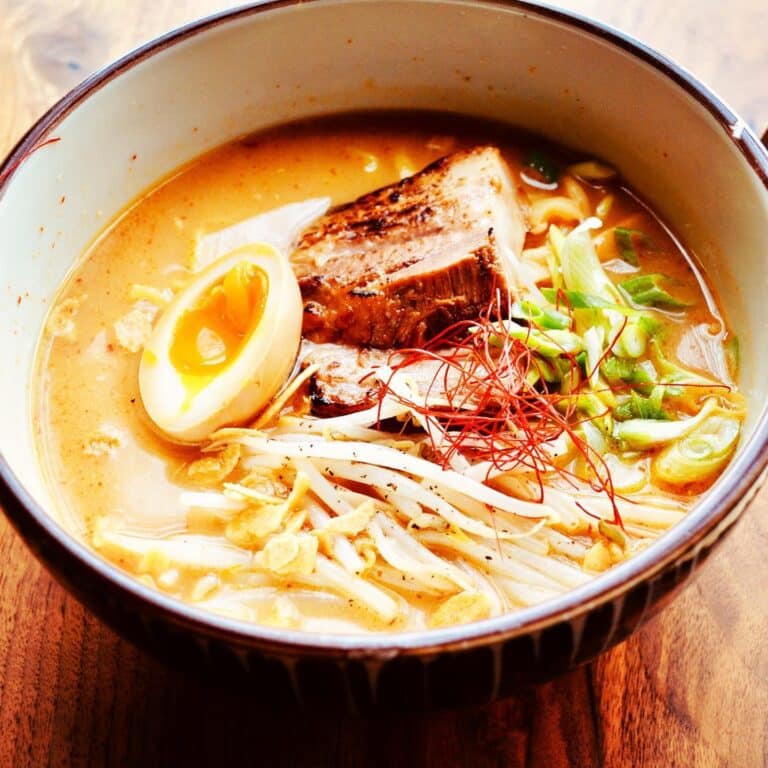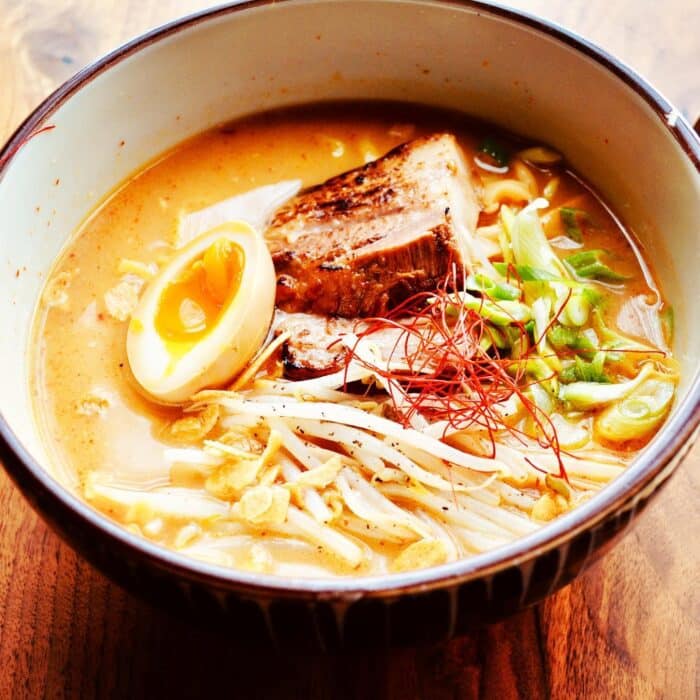 Cafe Ba-Ba-Reebah! is an absolute Chicago classic. I feel like if you haven't been here, you're new to the city, or new to being of legal drinking age. It's Spanish Tapas, so it's perfect to share some plates on a Valentine's Day date, or I highly recommend booking a Galentine's here! I love having 3-5 people for tapas, I feel like you can really get the most out of your experience.
Cuisine: Spanish
Address: 2024 N Halsted St, Chicago, IL 60614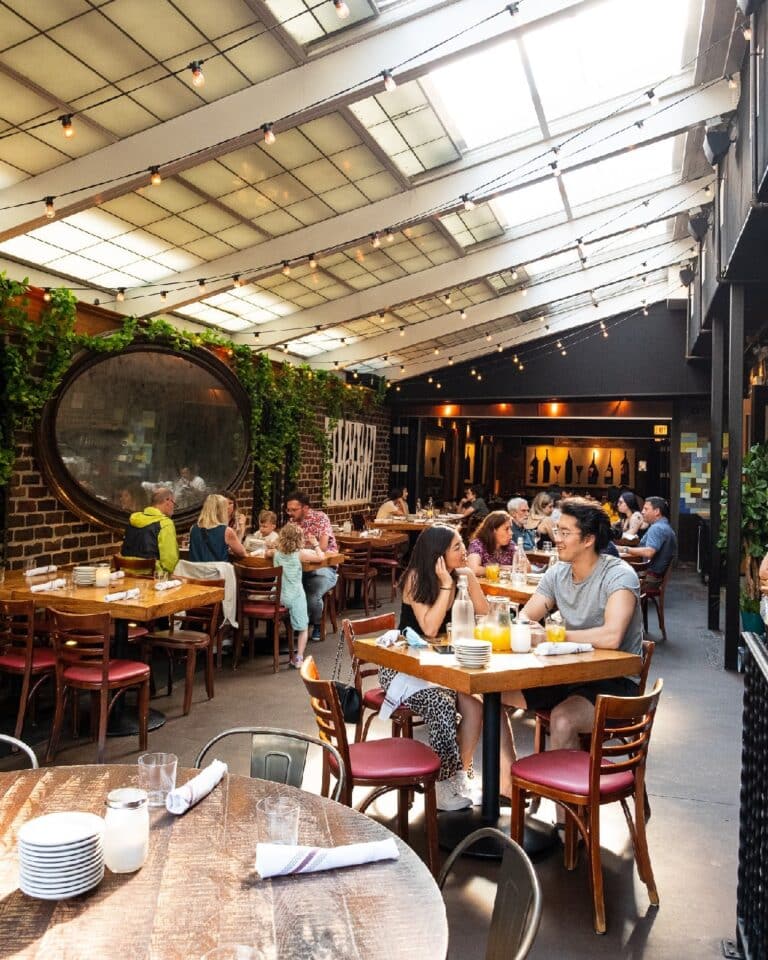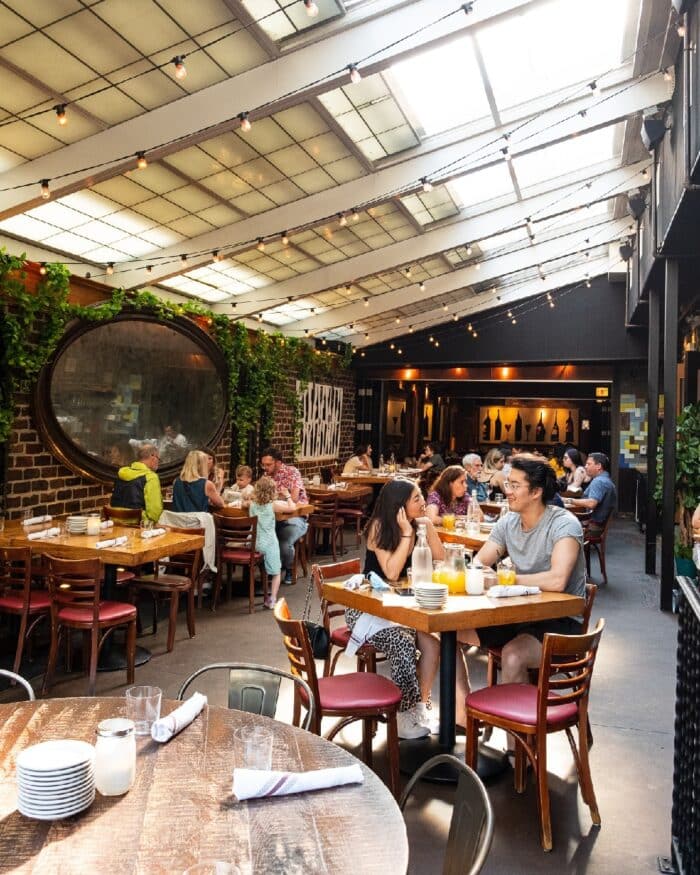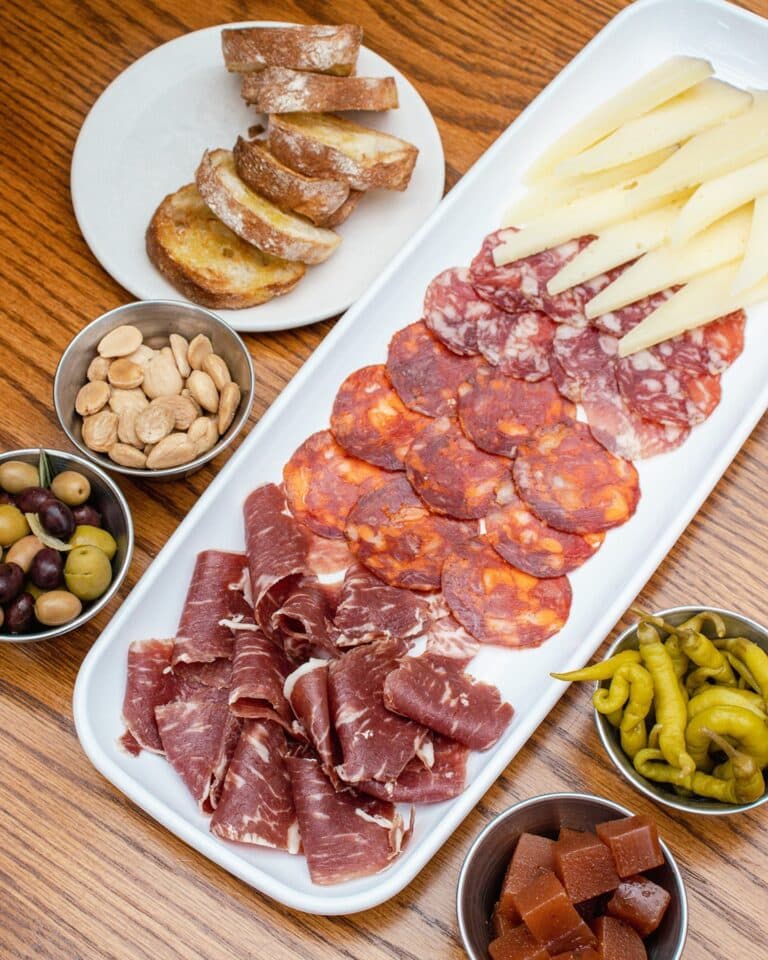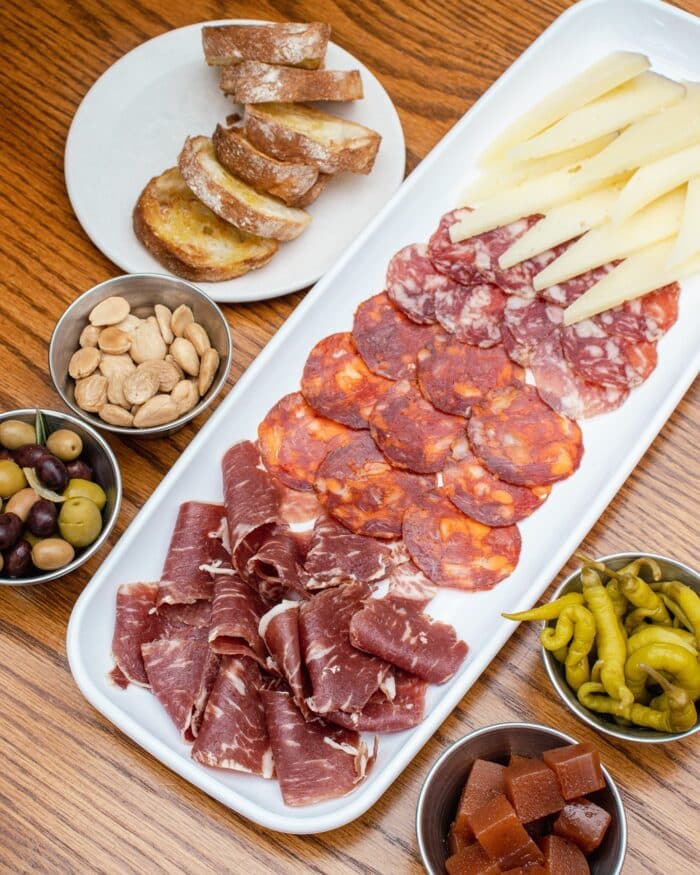 Orso's food is phenomenal. Their atmosphere is also unmatched. It's so old school, you somewhat feel like you're browsing a super chic antique shop. It's dark, dim yet still super cozy. They've been in business for 40+ years, and there's a reason for that.
Cuisine: Italian
Address: 1401 N Wells St, Chicago, IL 60610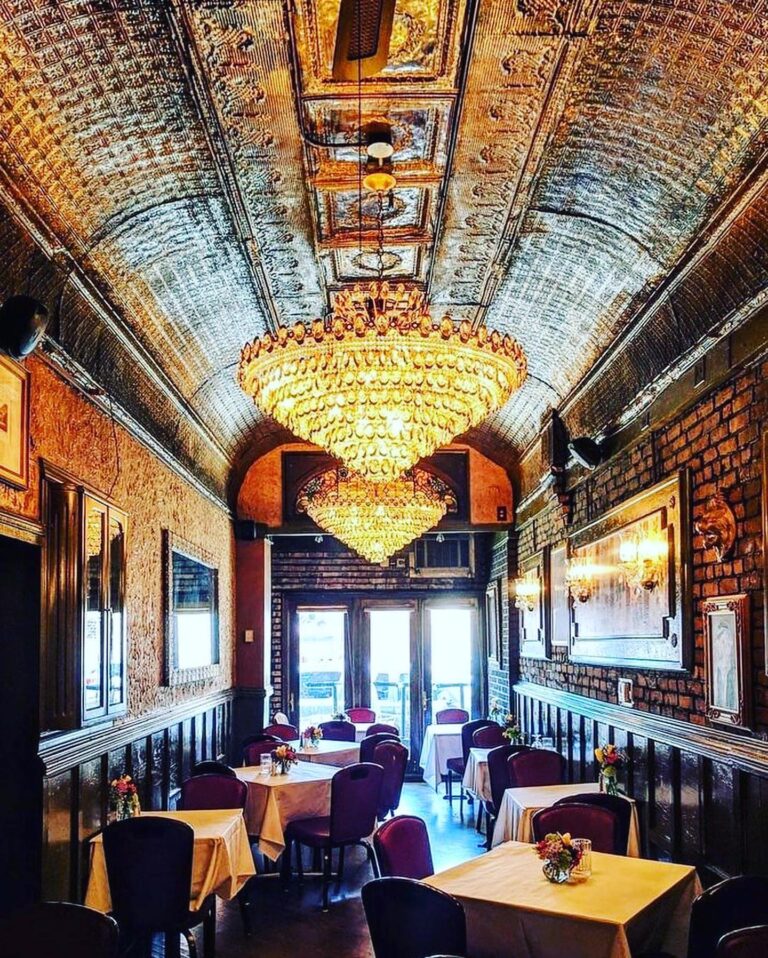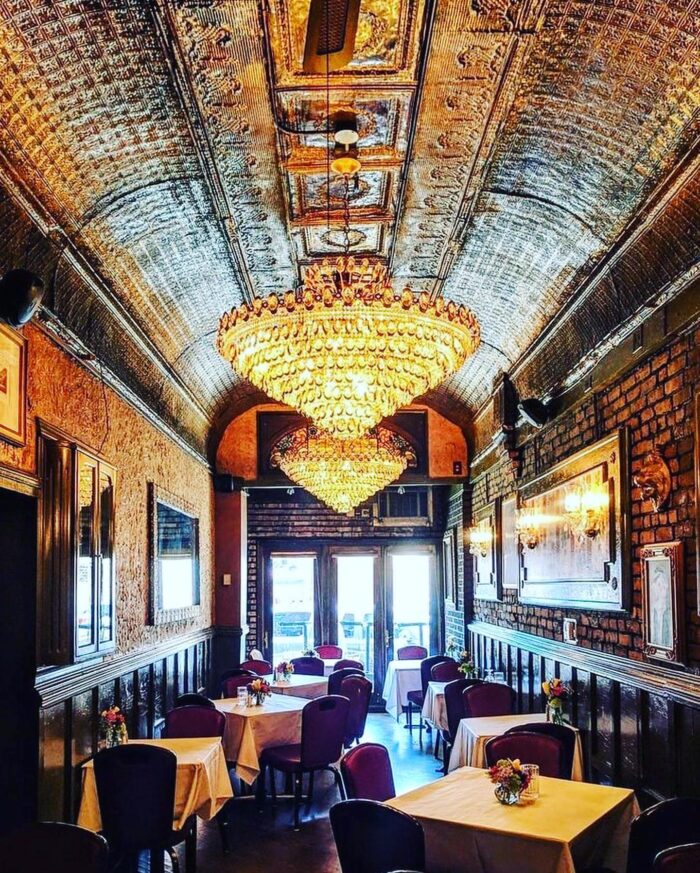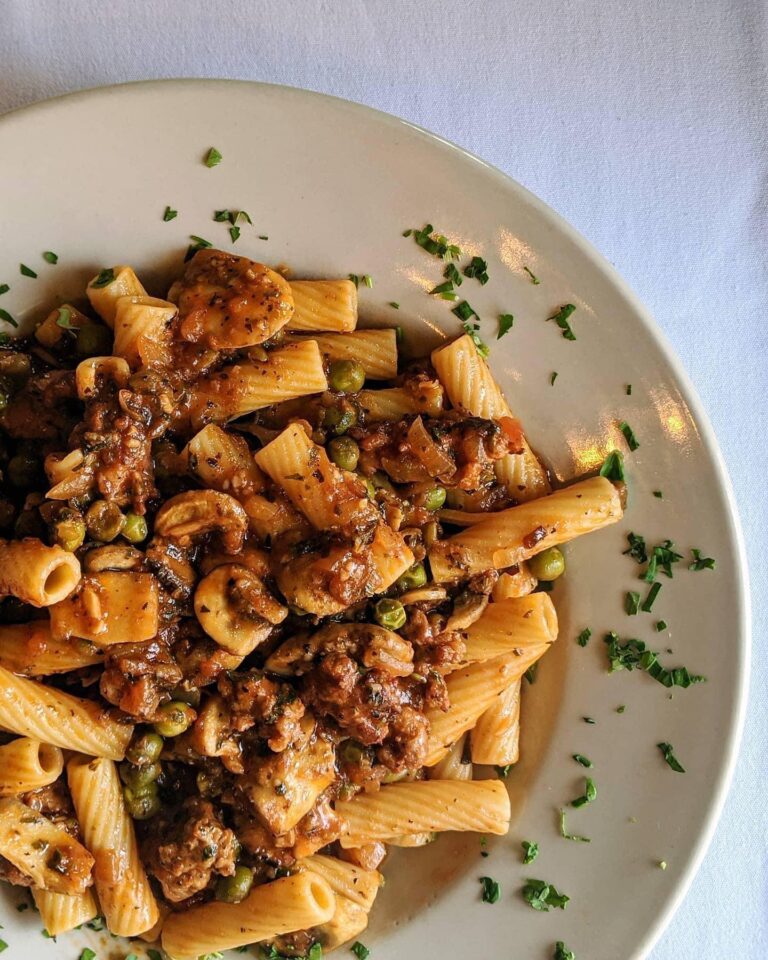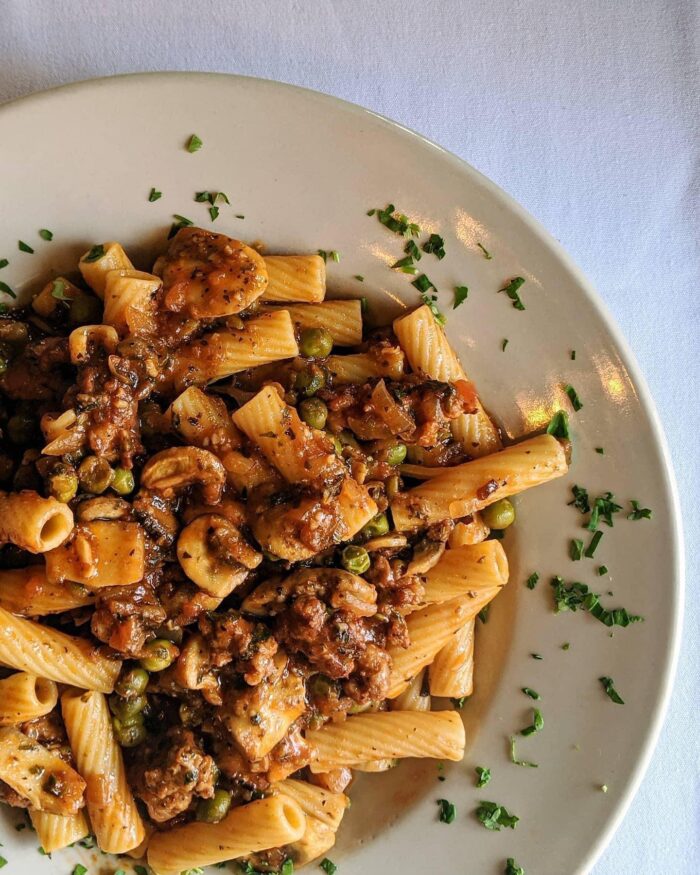 Topo Gigio is another Old Town staple and apparently has one of the best espresso martinis around. They dish out old-school Italian dishes and don't take reservations. So, if you're looking to go here for Valentine's Day, you may want to go before, after or a little early.
Cuisine: Italian
Address: 1516 N Wells St, Chicago, IL 60610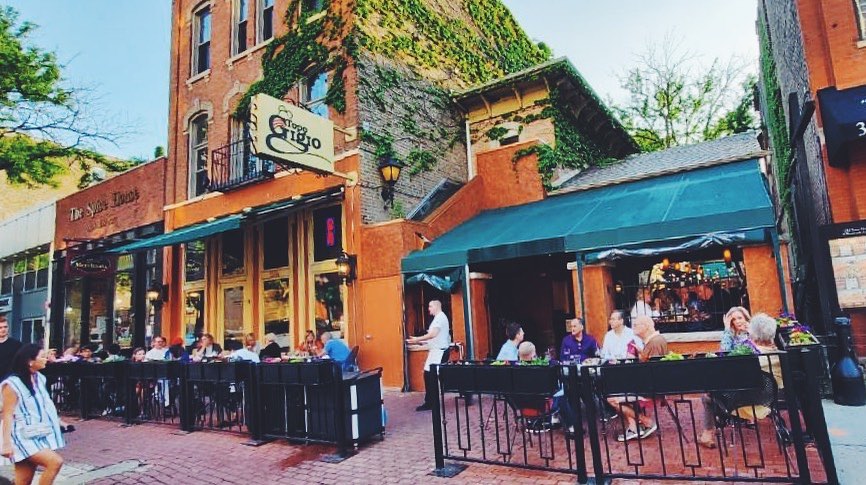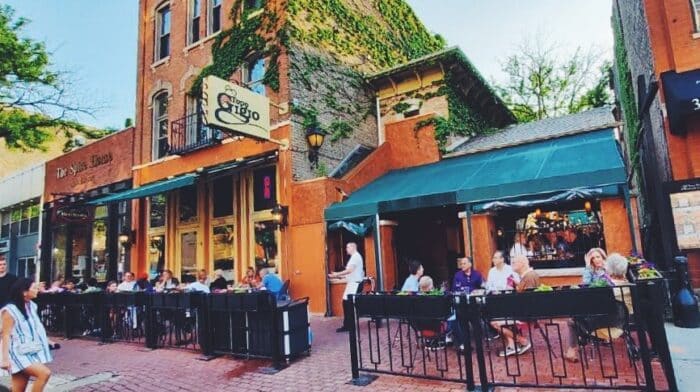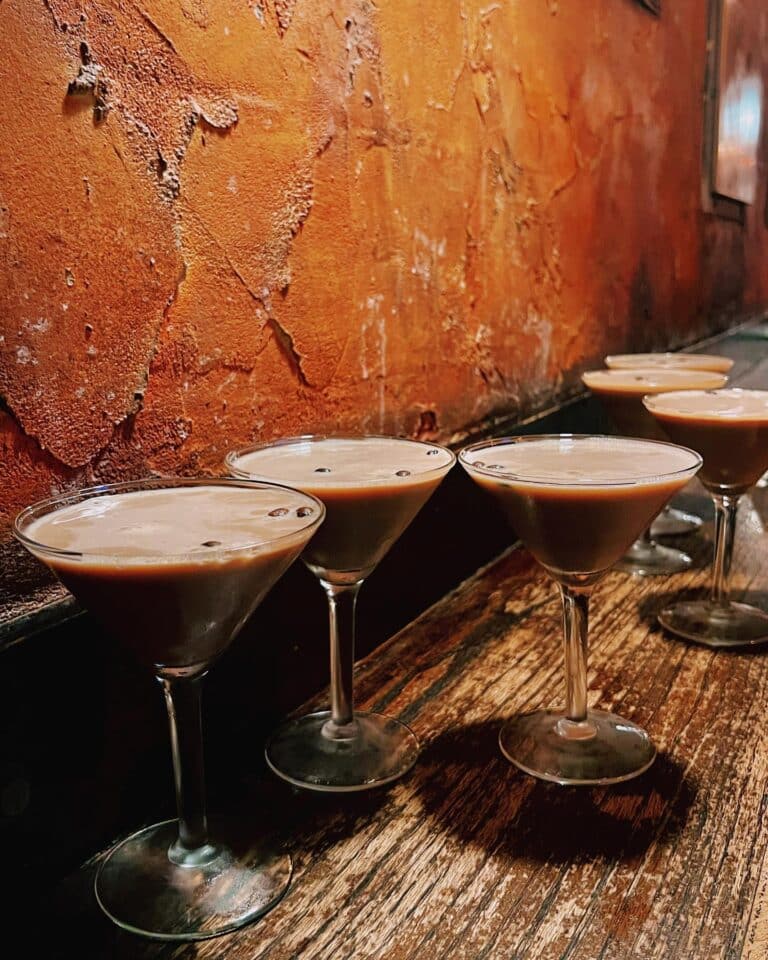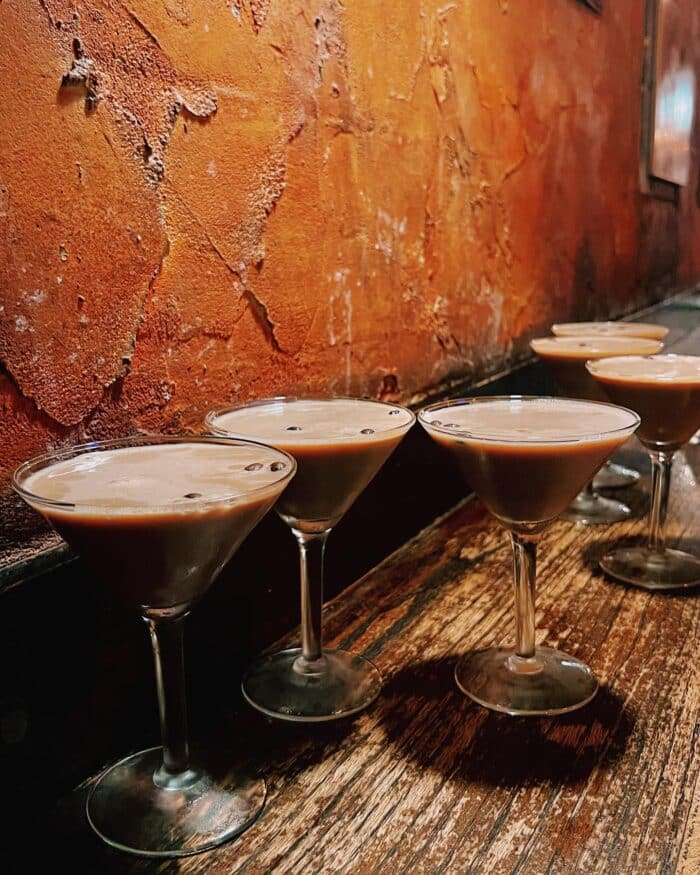 Wilde Bar & Restaurant is an Irish style pub in Boystown/East Lakeview. It's so cozy and if you just want the cozy, romantic vibe mixed with some cozy Irish/UK comfort food paired with delicious drinks, this is where you want to find yourself.
Cuisine: Irish/UK
Address: 3130 N Broadway, Chicago, IL 60657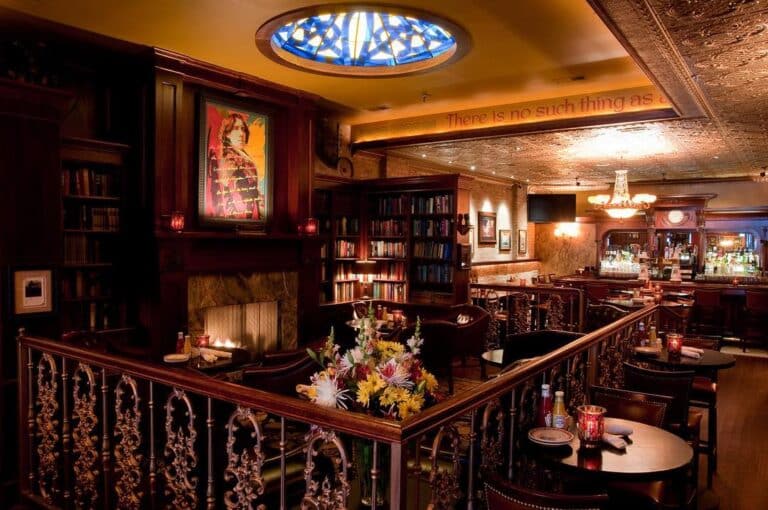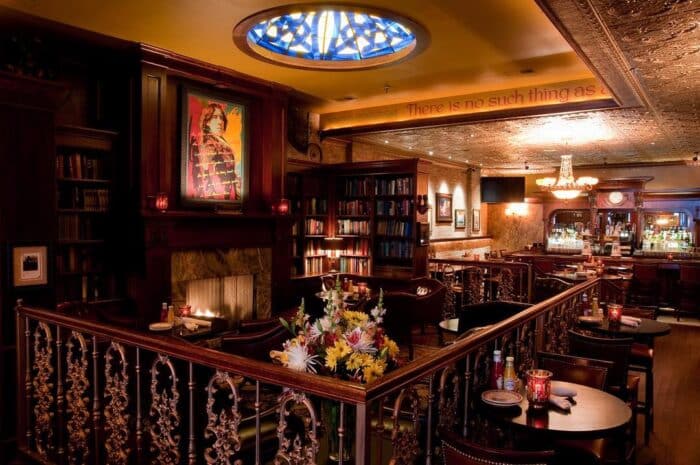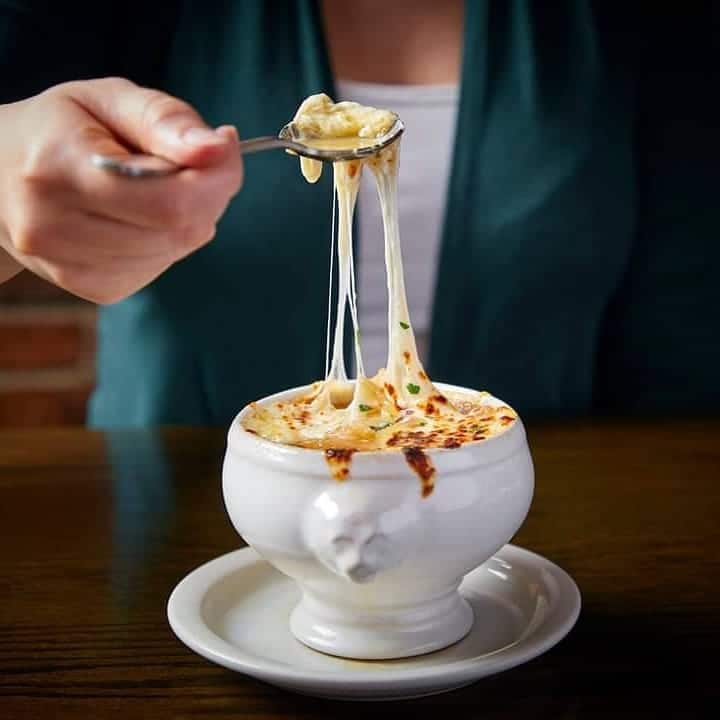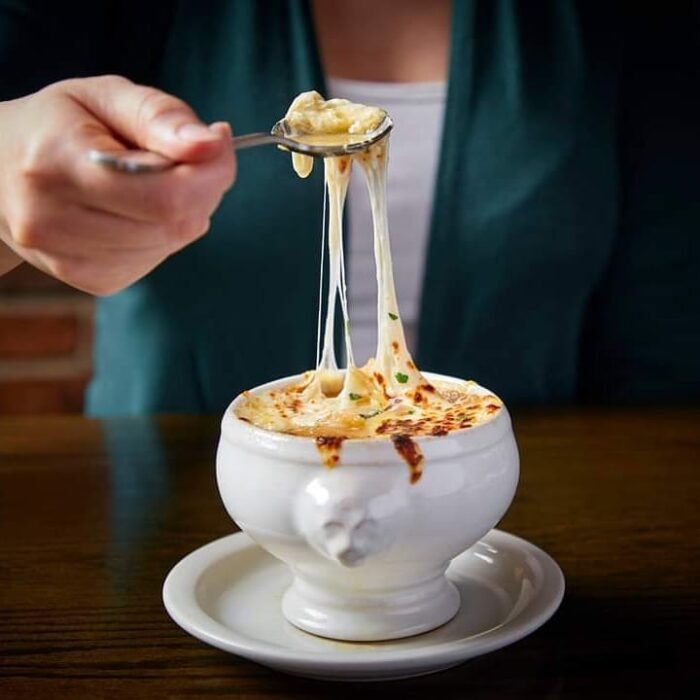 Quartino is an Italian restaurant in River North and it is one of my favorites. The location is great, if you're looking for a romantic restaurant in downtown Chicago. It is a huge restaurant with various rooms. Every time you go in there, you have a different experience just based on where you sit.
Cuisine: Italian
Address: 626 N State St, Chicago, IL 60654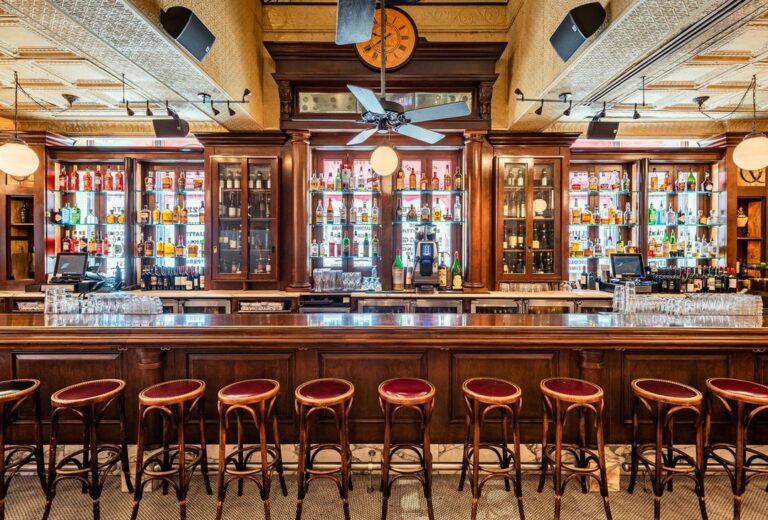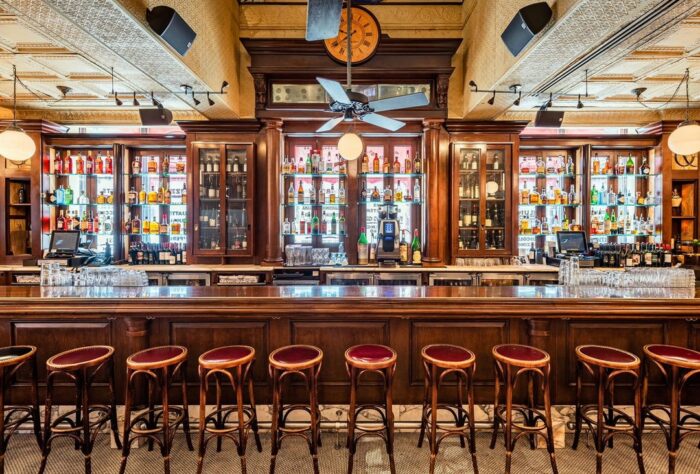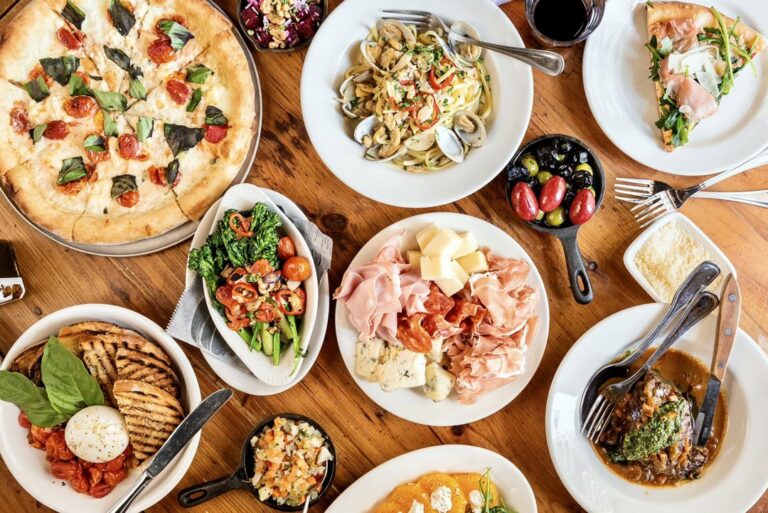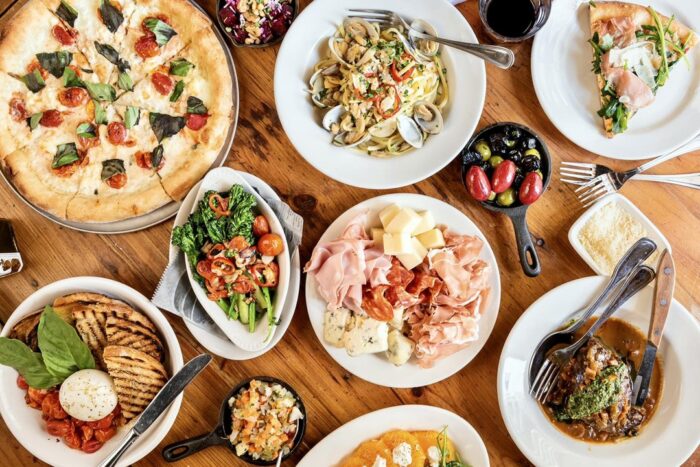 Tapas Valencia is in the South Loop its colorful and another great spot for a Valentine's date or a Galentine's night out! Similar to Cafe Ba-Ba-Reeba! I always prefer going to tapas restaurants with 3-5 people so you're able to really dig into the menu and what they have to offer.
Cuisine: Spanish
Address: 1530 S State St, Chicago, IL 60605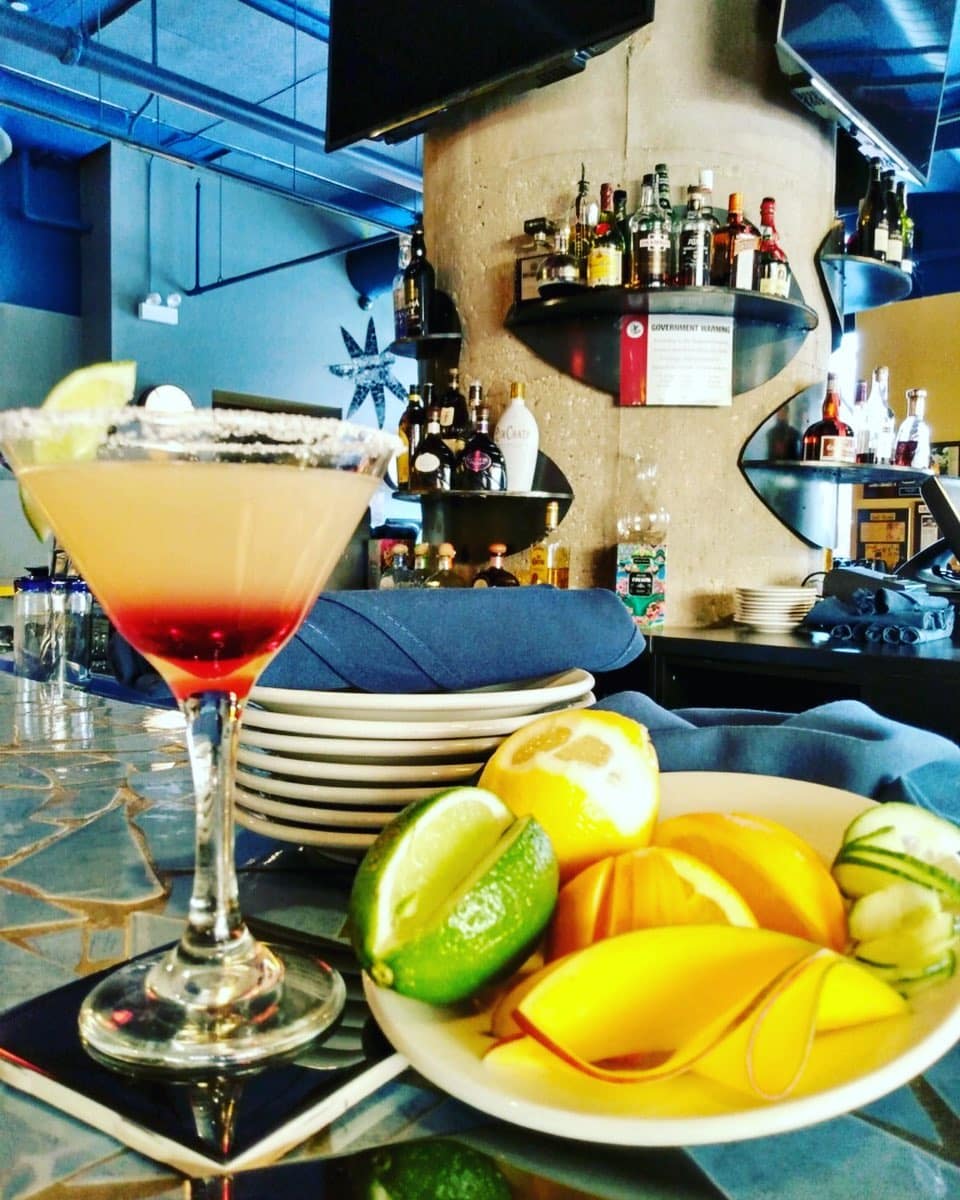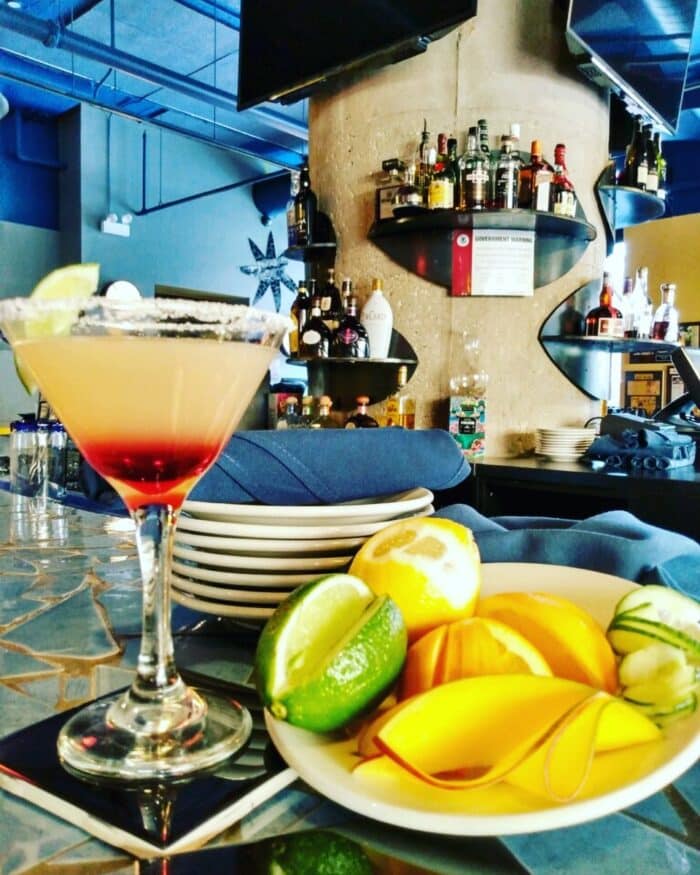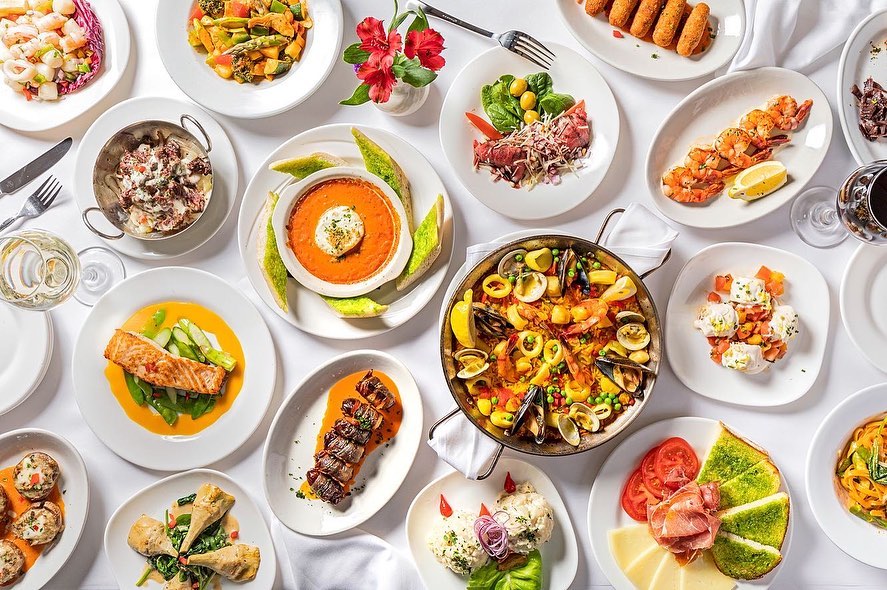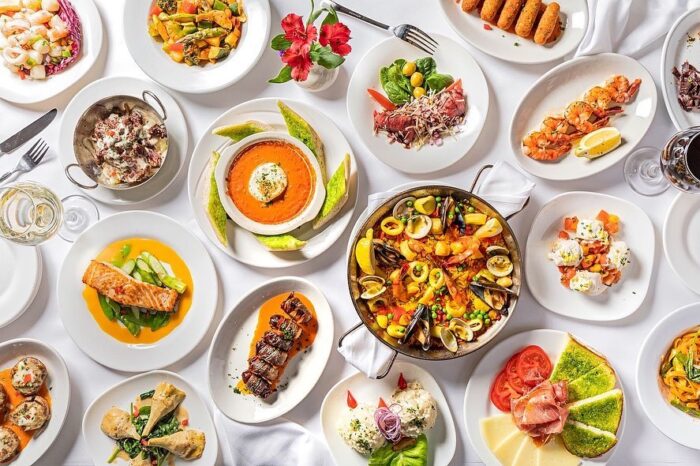 Romantic steakhouses in Chicago
Did you think I was going to put together a whole Chicago Valentine's Day restaurant guide and not include steakhouses? Here are some great options.
I absolutely love Bavette's. They pride themselves in their small, intimate dining experience by not letting any parter larger than 6 book a table. It's swanky and fun while still having that fancy flair of a steakhouse. You cannot go wrong with anything on the menu, but for dessert, you must order the chocolate cream pie.
Address: 218 W Kinzie St, Chicago, IL 60654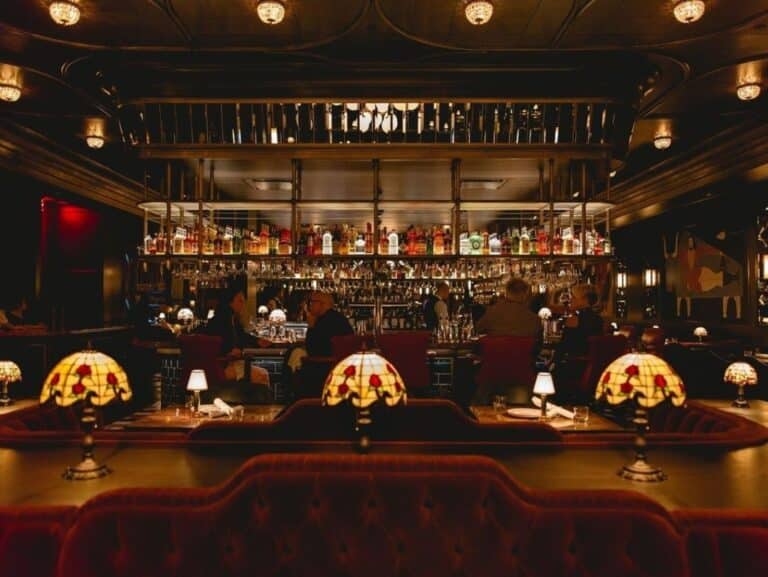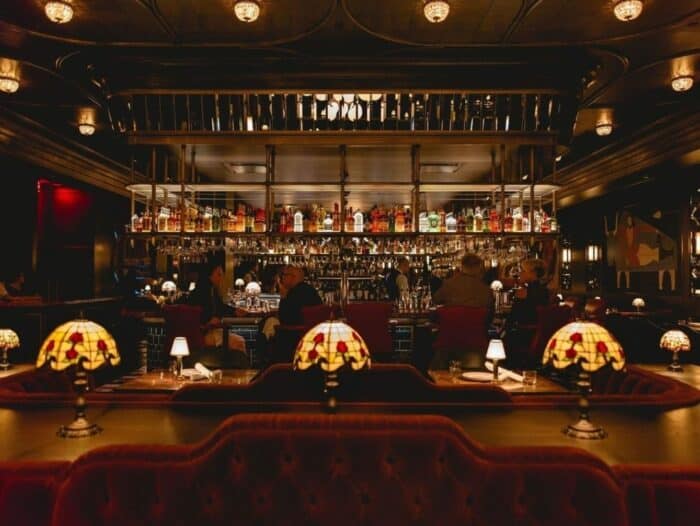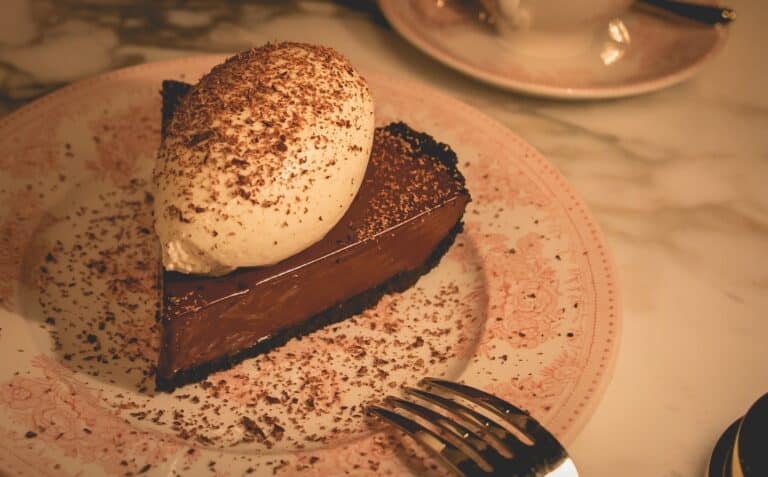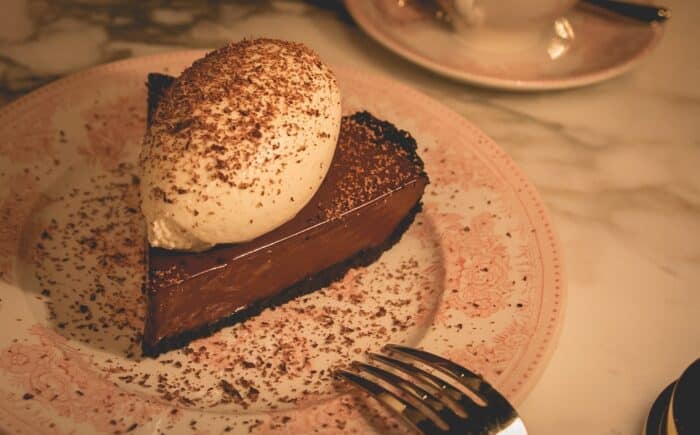 Artango is in the Lincoln Square neighborhood, like right smack dab in the middle of the square. The location couldn't be more perfect. Artango prides themselves in a full sensory experience, from their food, drinks, live music and ambiance, you are guaranteed to have a memorable, and delicious, Valentine's Day here.
Address: 4767 N Lincoln Ave, Chicago, IL 60625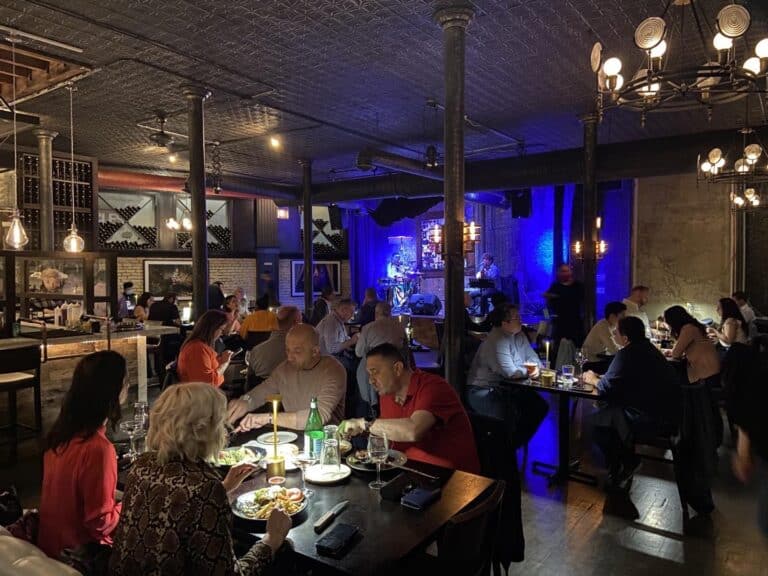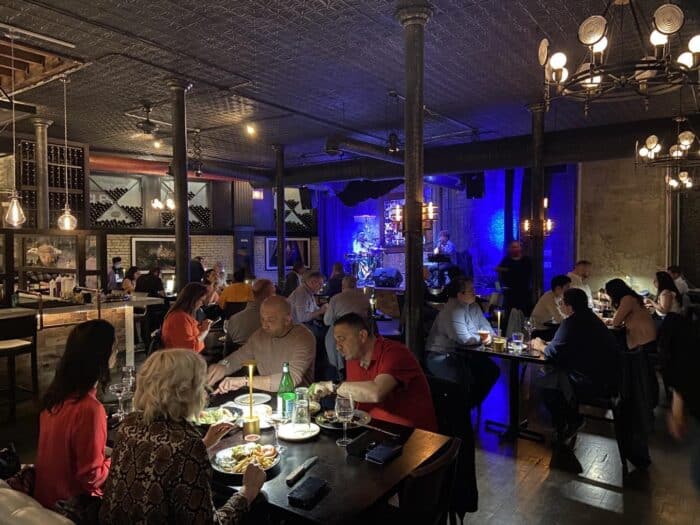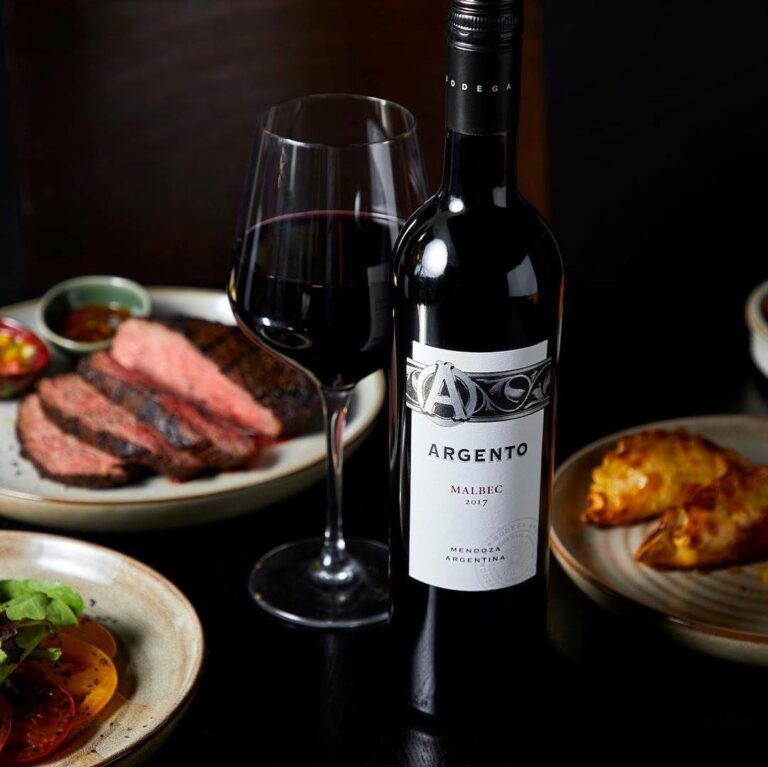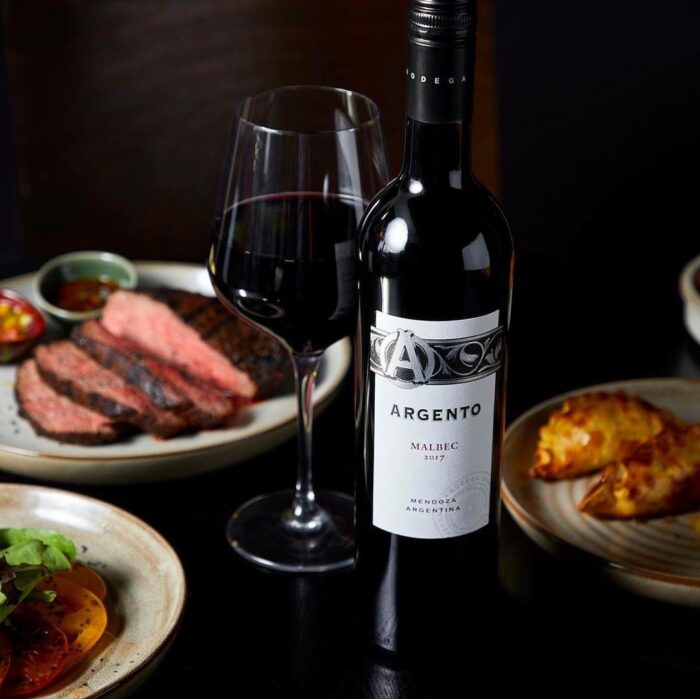 Tango Sur is a BYOB Argentinian steakhouse, and who doesn't love a good BYOB spot? This is located right in the northern end of what's considered the Southport corridor neighborhood. You can make your way down Southport after dinner for some Valentine's Day shopping... or more drinking. They also do not have an Instagram, so you can check out their location tag if you want to see what others are posting and eating!
Address: 3763 N Southport Ave, Chicago, IL 60613
Gibsons now has three locations across Chicagoland area, the original one is in the Gold Coast neighborhood. The other two are in Rosemont and Oak Brook. Gibsons is just a solid, clasicly styled steakhouse, plus it's location in the Gold Coast makes it a perfect date night spot.
Address: 1028 N Rush St, Chicago, IL 60611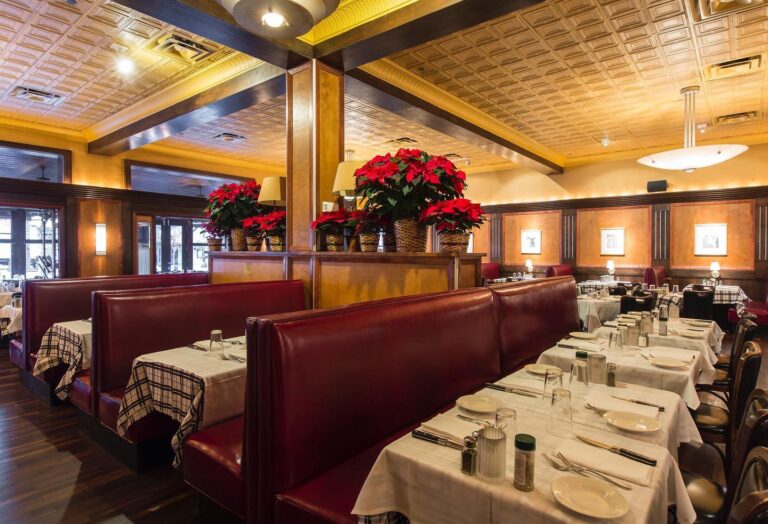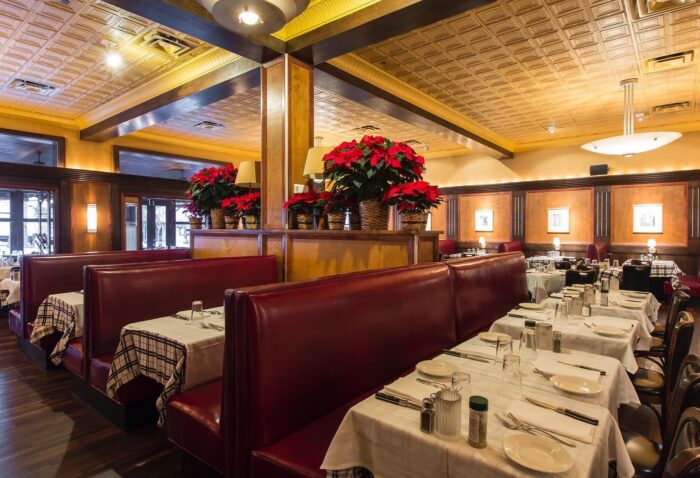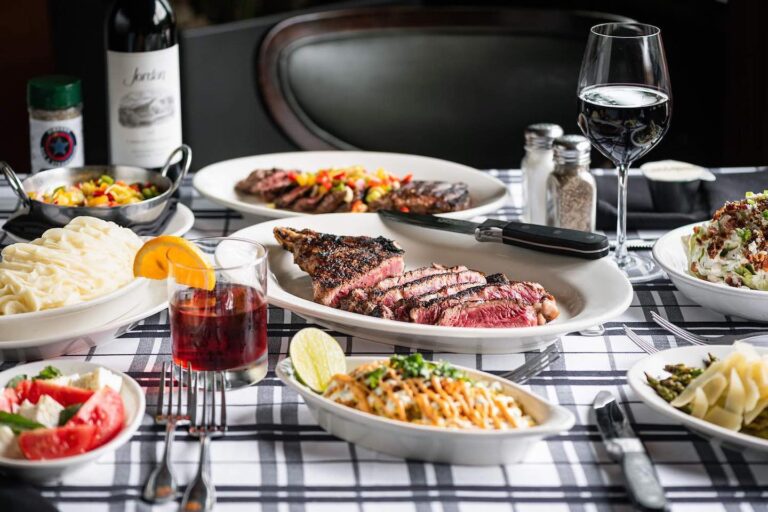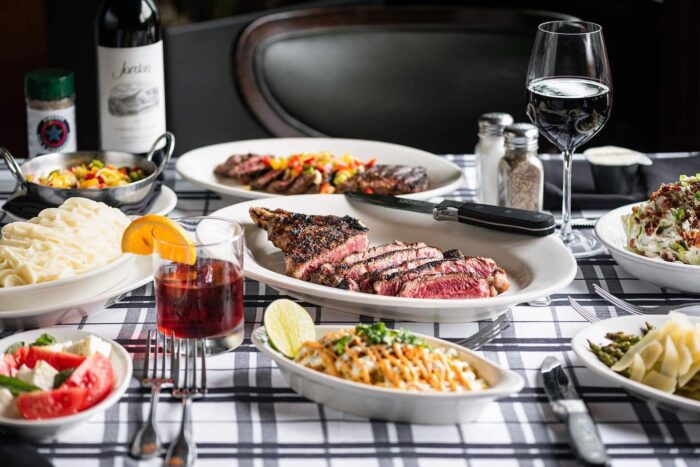 The Chicago Firehouse is literally an old Chicago Firehouse turned into a steakhouse. Their bar is one of my favorites in the entire city, and they have three distinct dining areas (plus the veranda in the summer.) It's a gorgeous backdrop to dine in while enjoying a really great meal.
Address: 1401 S Michigan Ave, Chicago, IL 60605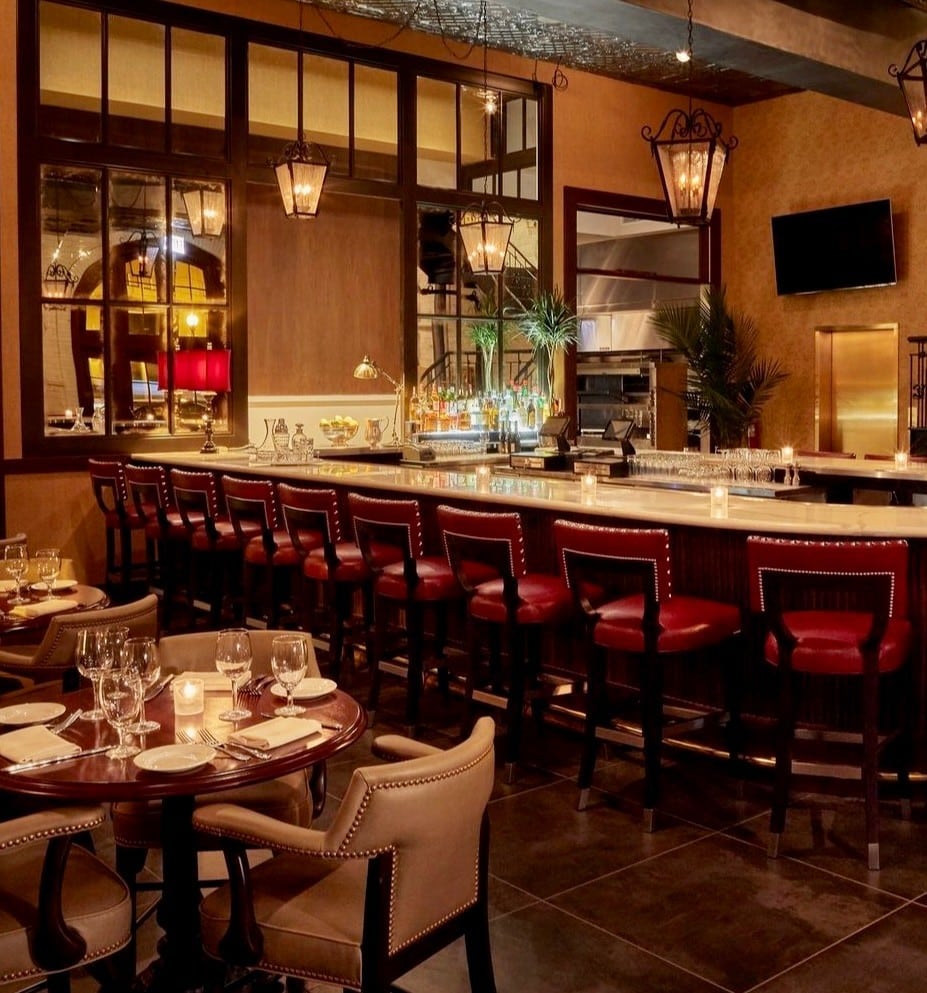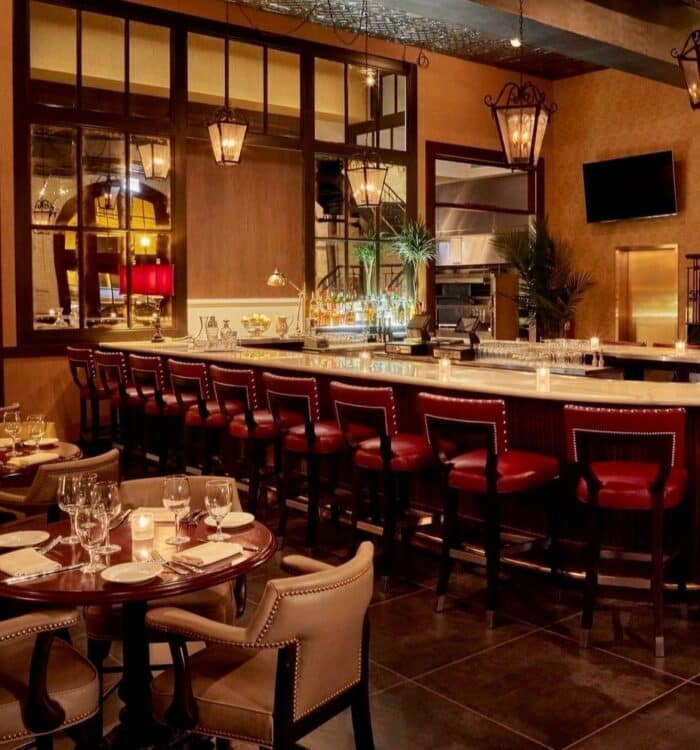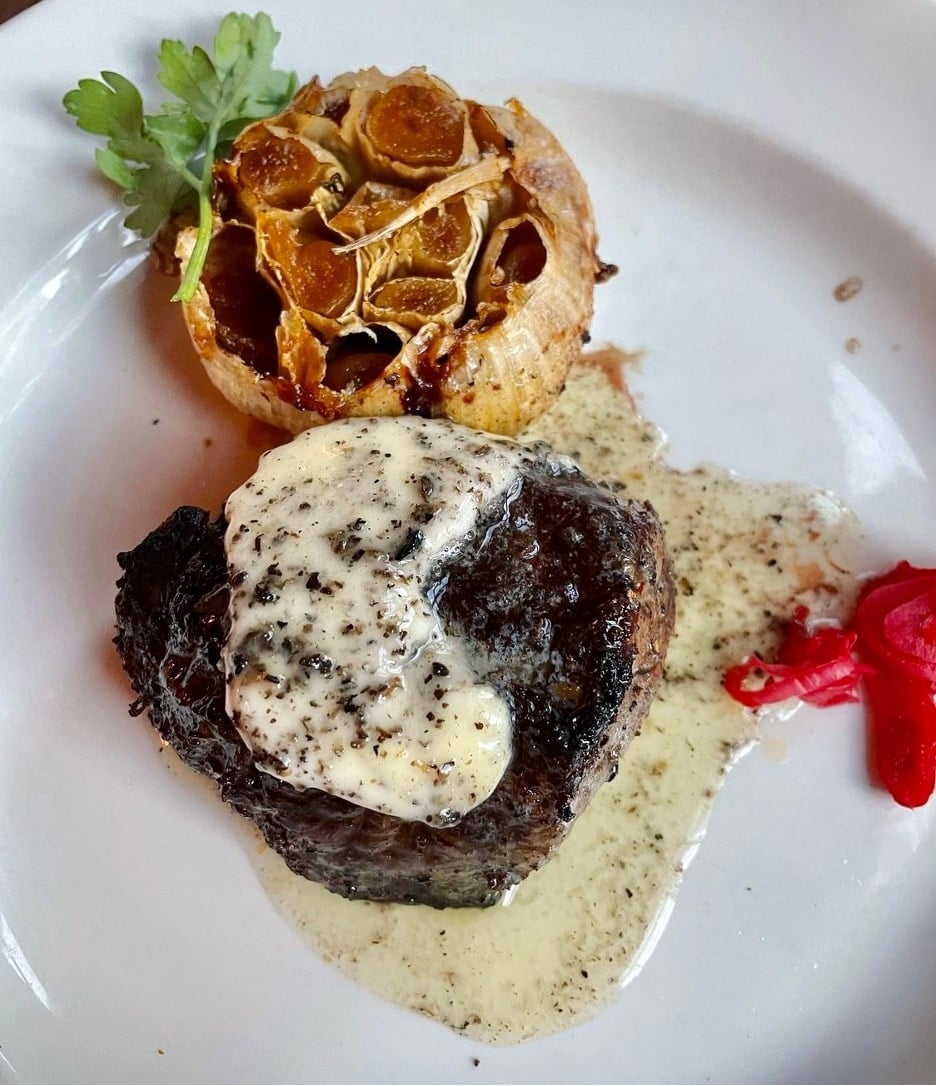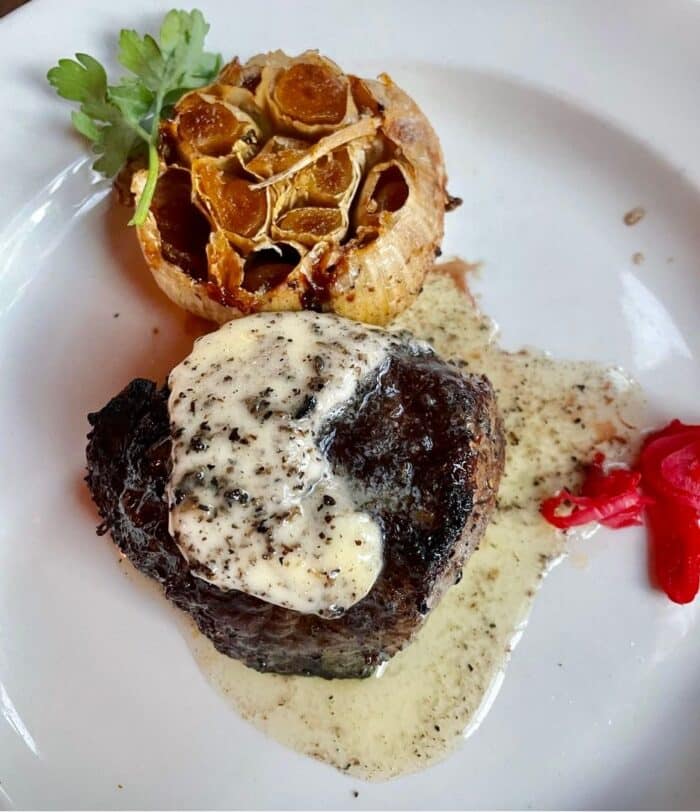 Pin it for later!