Last week, I had the opportunity to travel to the Buffalo + Niagara Falls area of western New York. Ever since, I've been so excited to put together this Buffalo and Niagara Falls Travel Guide. Naturally, I have heard nothing but great things about Niagara Falls, and obviously Buffalo to be known for their wings + the Bills Mafia, but what I didn't know about was the amazing wine trail and vineyards that the area has to offer. So, I'm recapping my trip, what I would recommend you to do in the area and what I want to do next time I go back! Enjoy my Buffalo and Niagara Falls Travel Guide!
Where To Stay
We stayed at a newly renovated and opened hotel called Niagara Crossing Hotel & Spa. There were lots of things that I loved about where we stayed. The first being the fact that the hotel is fairly new, but it was designed to give you an old-timey feel. You knew you were staying in a new hotel, yet it felt as though the property has been around for years and years. The second thing? The hotel is located in the town of Lewiston. Talk about a cute quaint little town. There's one main drag that has antique shops, various restaurants, bakeries, coffee shops and is everything you picture a small town to be. Think Gilmore Girls.
Must Stay: Niagara Crossing Hotel and Spa is a great spot to stay around town. It's right at the end of the main drag, across from the Niagara River. If you're not a hotel person, I would 100% recommend staying in the town of Lewiston regardless.
Niagara Wine Country
The first night we were there, we had dinner at Arrowhead Spring Vineyard and we kept on hearing about the "microclimate" that is the Niagara Wine Country. With vineyards established from the hills of the Niagara Escarpment to the shores of Lake Ontario. According to the wineries, "our wines reflect our terroir, allowing us to make wine in an old-world, food-friendly style."
.... food-friendly it was.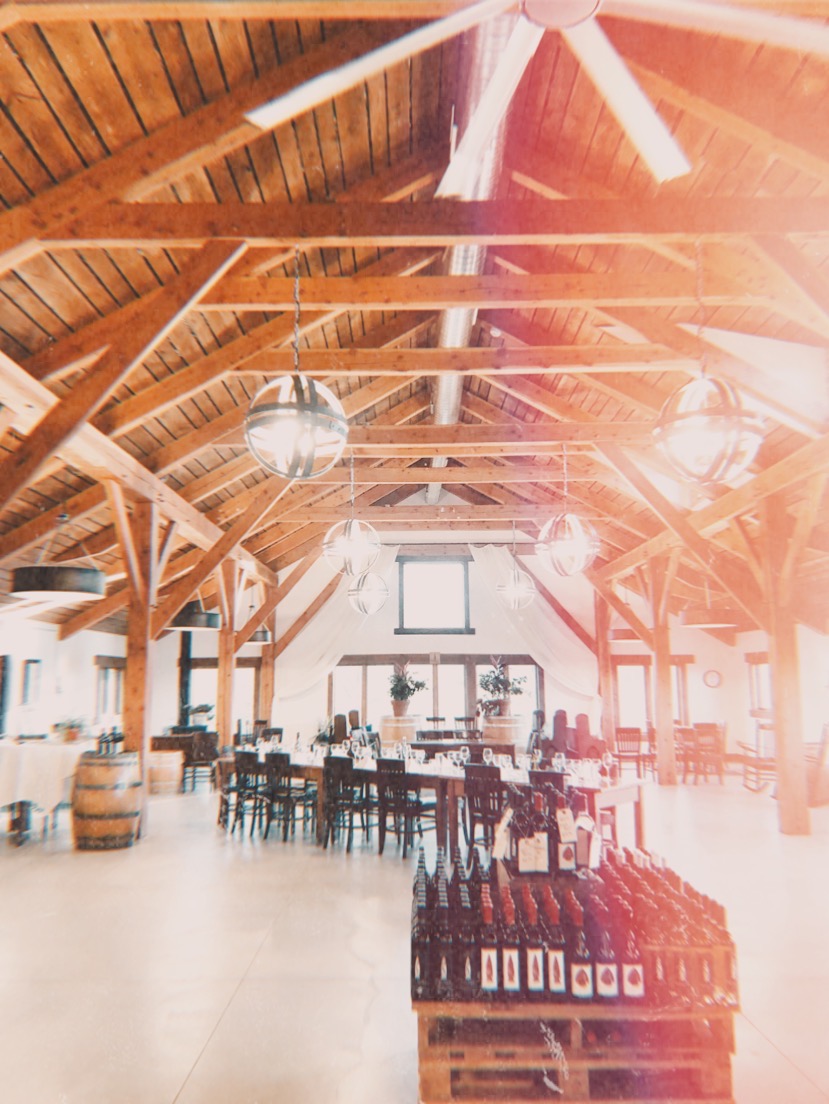 The dinner at Arrowhead Spring Vineyard's Tasting Room was absolutely beautiful. The tasting room is absolutely beautiful, with a breath-taking view of the sunset over rolling hills filled with vines. Along with Arrowhead Spring were Chateau Niagara Winery, Schulze Vineyards & Winery, and Freedom Run Winery. Each course of the 5-course dinner was paired perfectly with a wine from one of the wineries.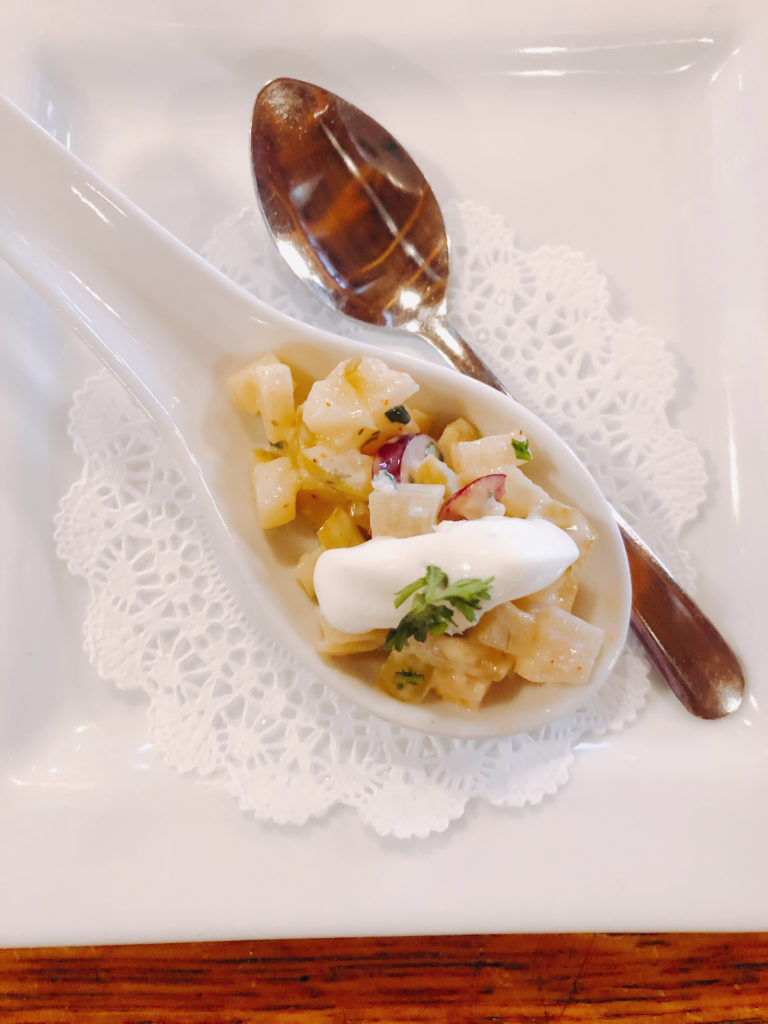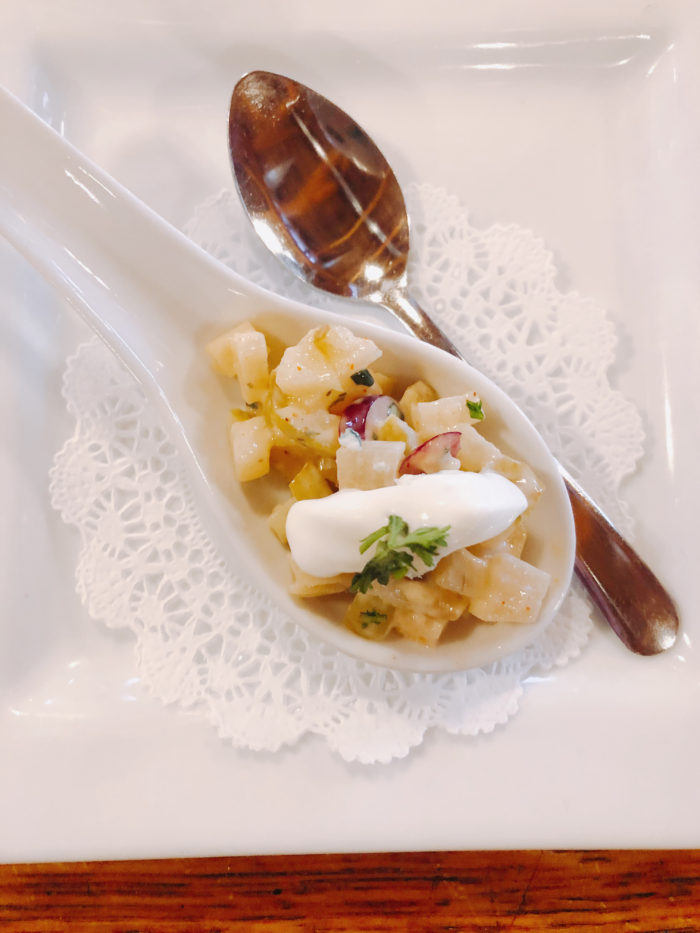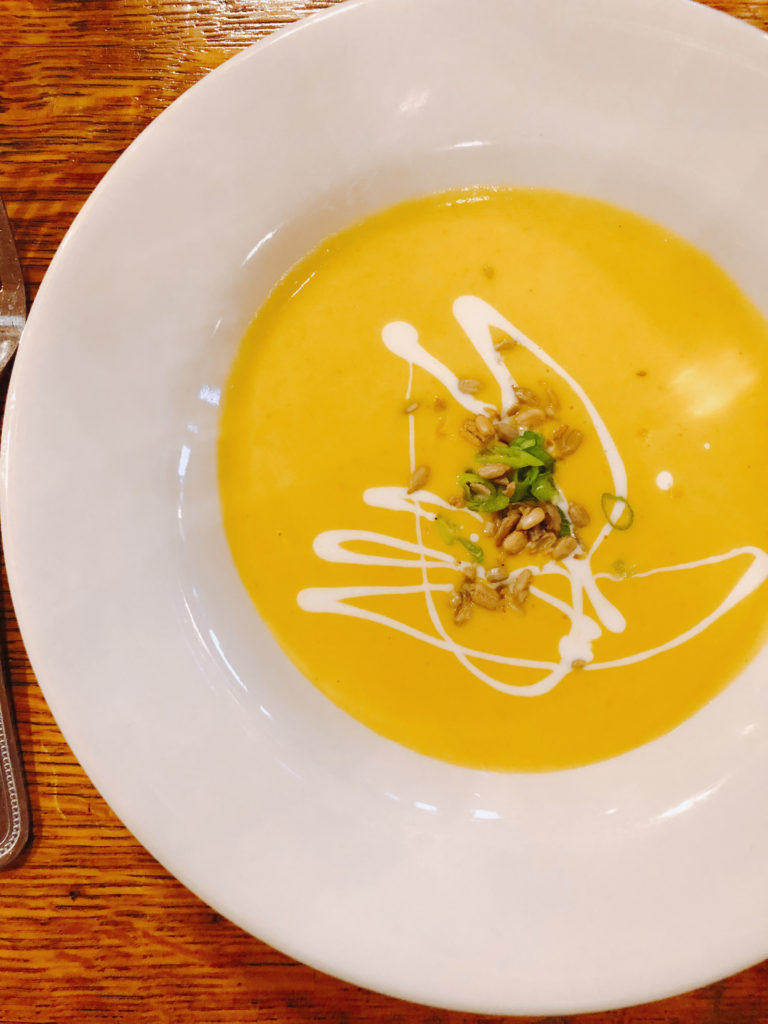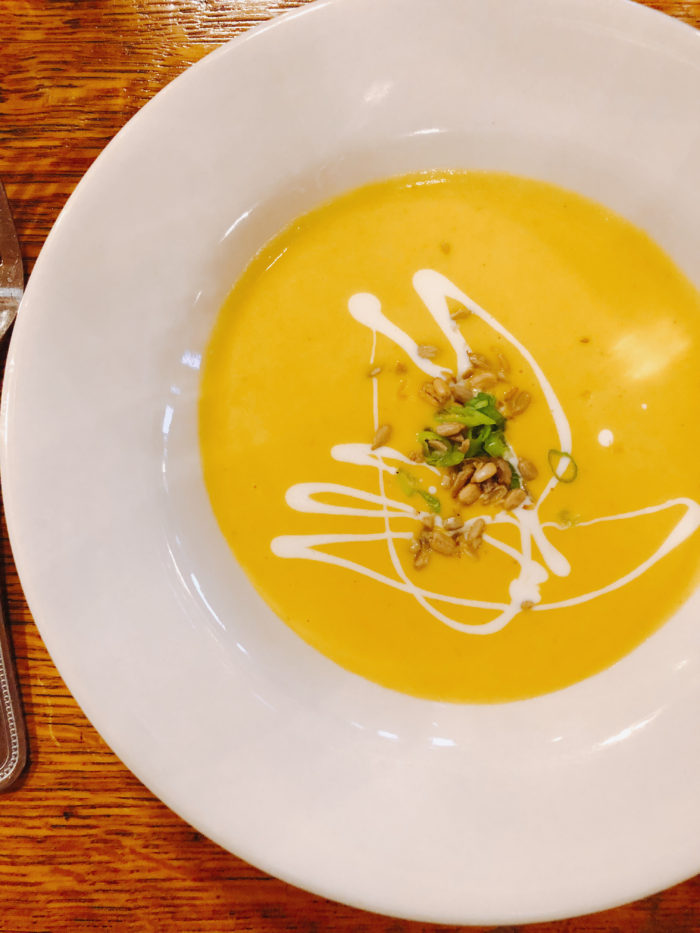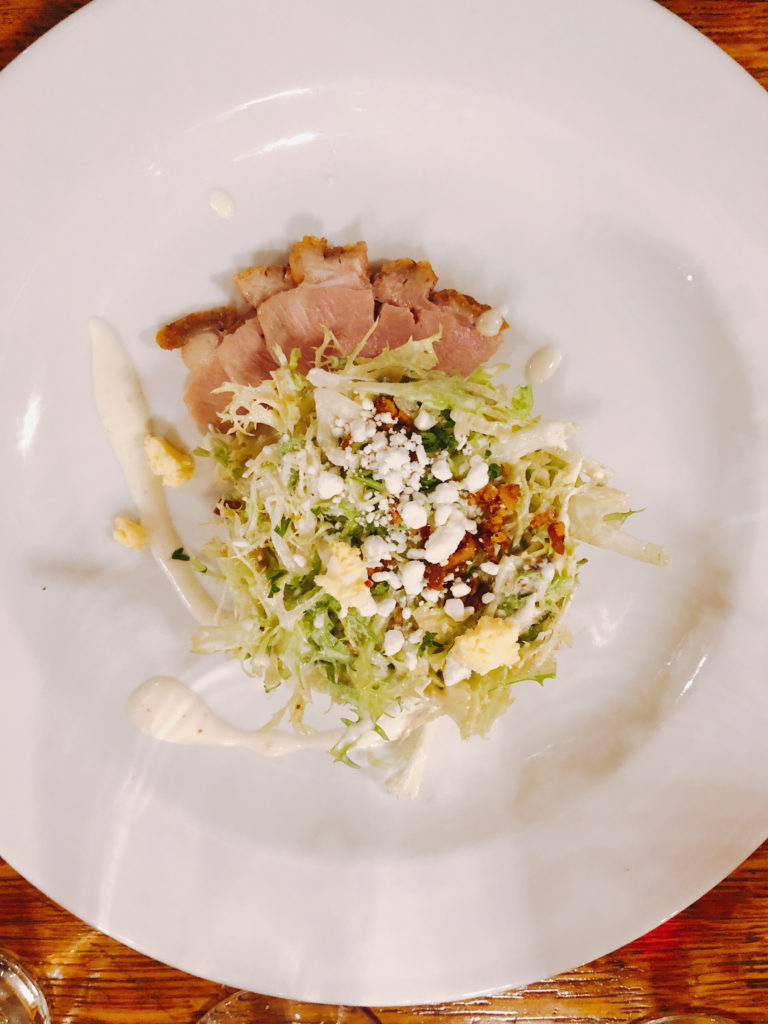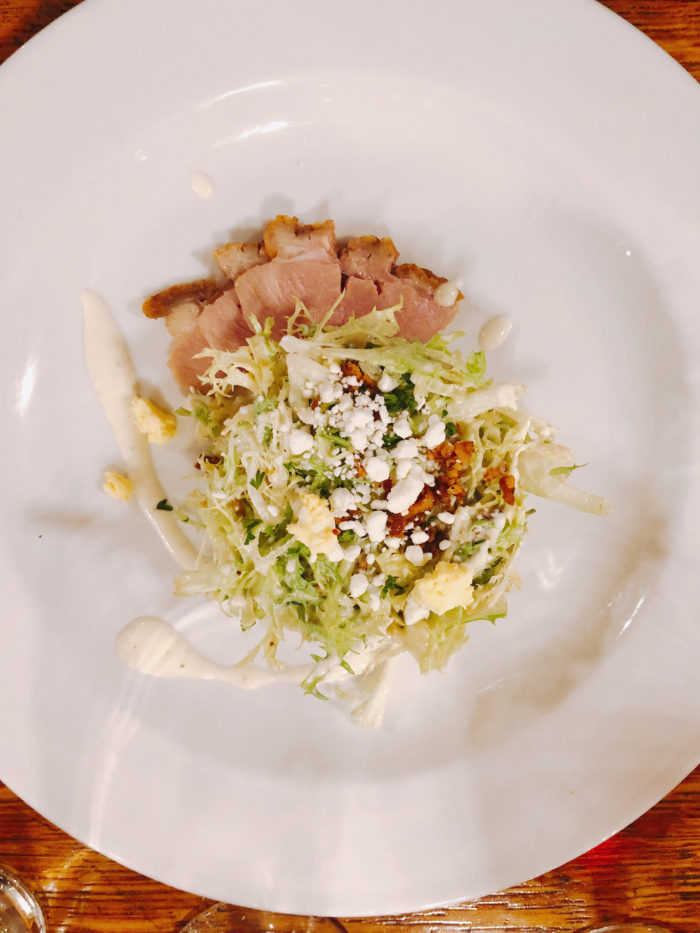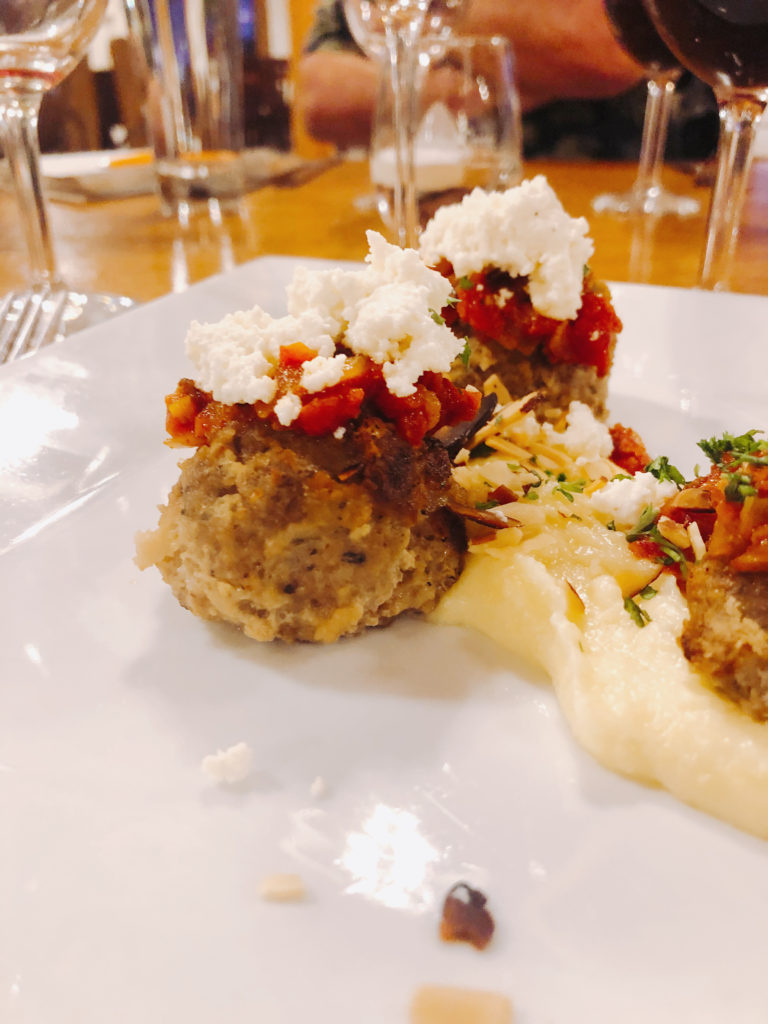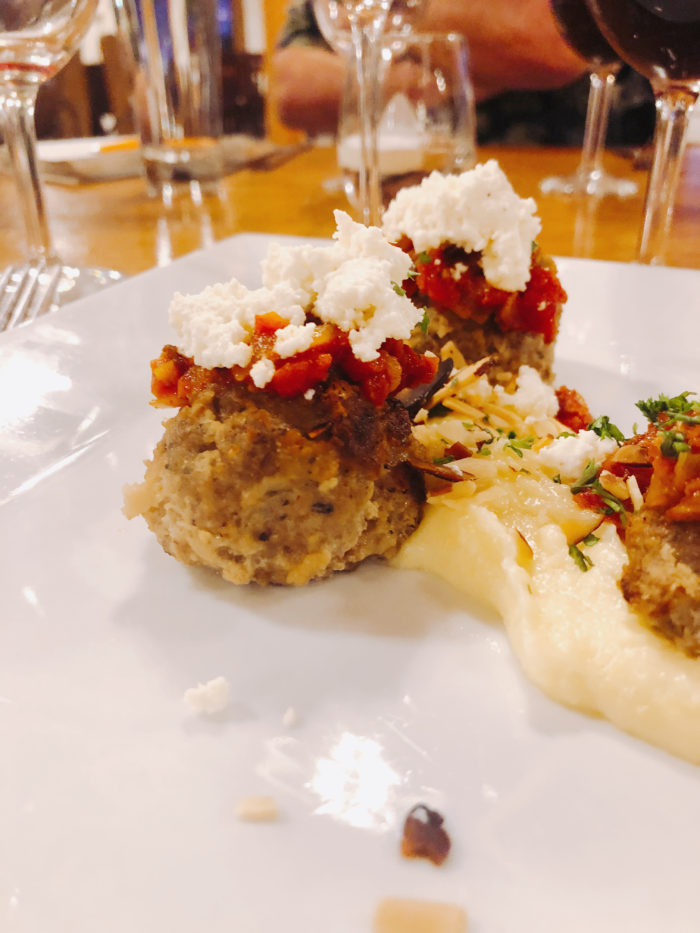 Everything was absolutely amazing, including the dessert which was a delicious french crepe with pumpkin mousse, cranberry + walnut granola and topped with a blackberry. This was paired with Arrowhead Spring Vineyard Icewine. Their icewine was unlike anything I've ever tasted before. It was so sweet, yet paired so perfectly with the subtle yet spicy dessert.
On top of that, the winemakers were so incredibly generous, and we were able to try some great Cabernet Franc amongst other wines that the winemakers + vineyard owners brought. They all then spoke about how their wineries will do various events, such as dinners, throughout the year.
Recommendations
Must-Do: Rent a bus or a driver and arrange a Niagara Country Wine Trail Tour.
If Possible: See if one of the wineries is scheduled to have a dinner or event open to the public to purchase tickets/attend to give your tasting room visit some more depth and be able to taste wines alongside custom-curated meals.
Niagara Falls State Park
The day we went, it was rainy, nasty and cold... but the Falls + the state park were still BEAUTIFUL. I cannot imagine what they look like are how amazing of an experience it is when it is nice out. Our tour guide even said he loves the state park during the winter, everything freezes and it's beautiful. It sounds like it would be a real-life winter wonderland. Next time I go back, I would love to experience The Falls from both sides. The American and Canadian. Apparently, the parks are better and you can get right up under the falls (see the pic below!) but the Canadian side, the view is supposedly better. Walking through the US State Park, every corner you turned everything was SO photogenic. And like I said, it was so crummy outside and still outstandingly gorgeous. We started on the American side of the Horseshoe Falls, and I didn't realize just how close you could get to the falls. I can't imagine the Maid of the Mist. Then we walked our way to the American Falls and took the elevator on the observation deck down and were able to walk to the "Crow's Nest" and walk up stairs to get verrrry up close and personal with the falls. Unreal. It reminded me of Ireland, it was all very mossy and green and so pretty.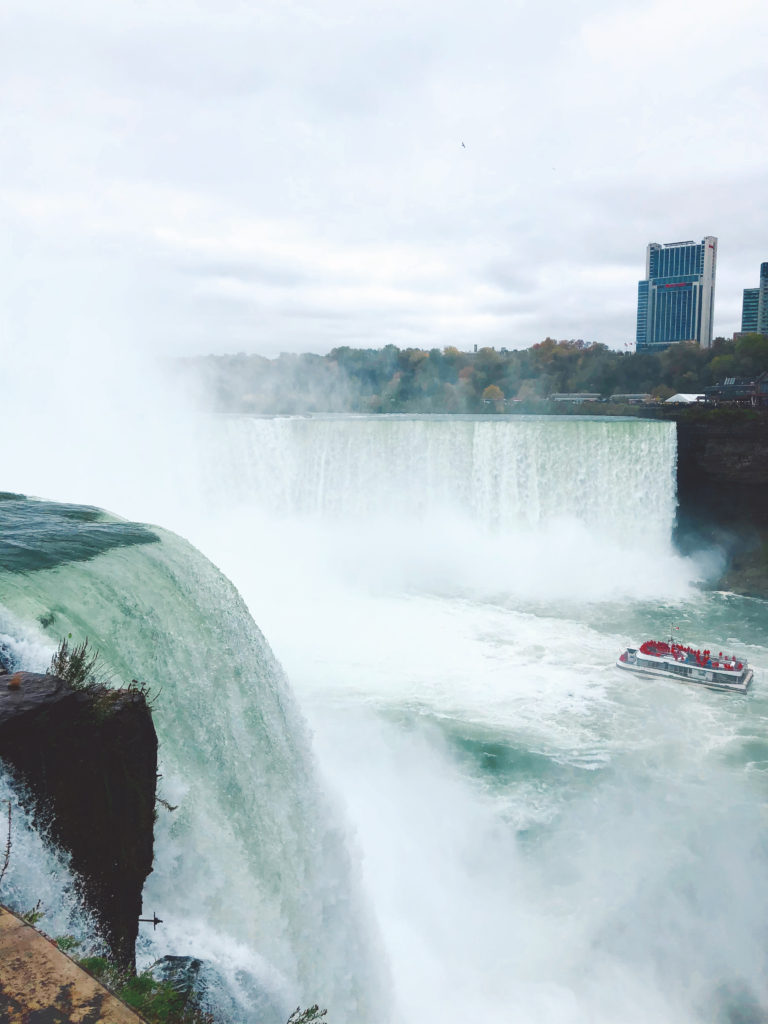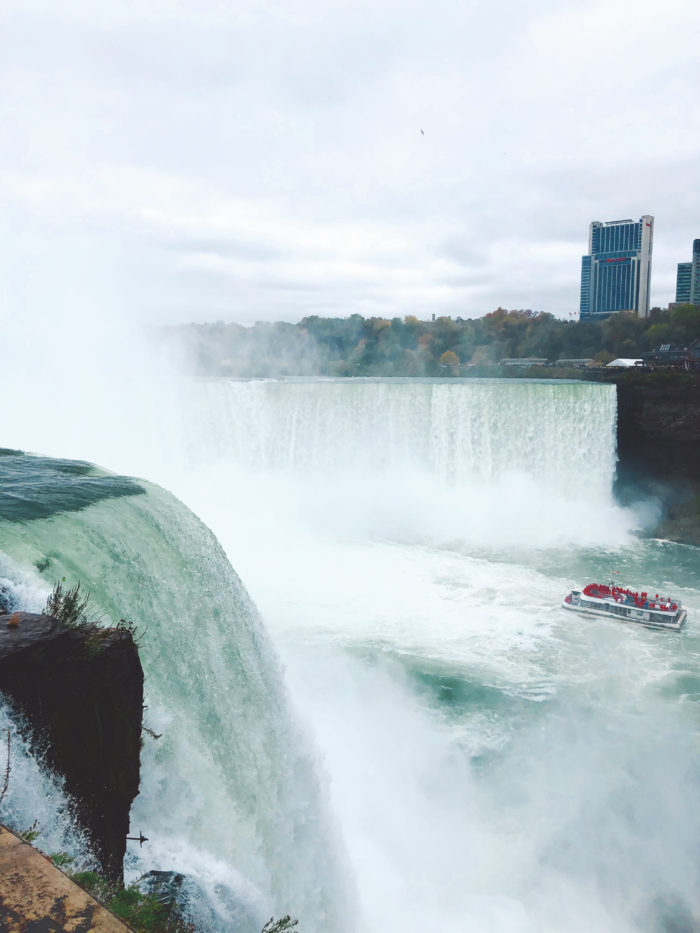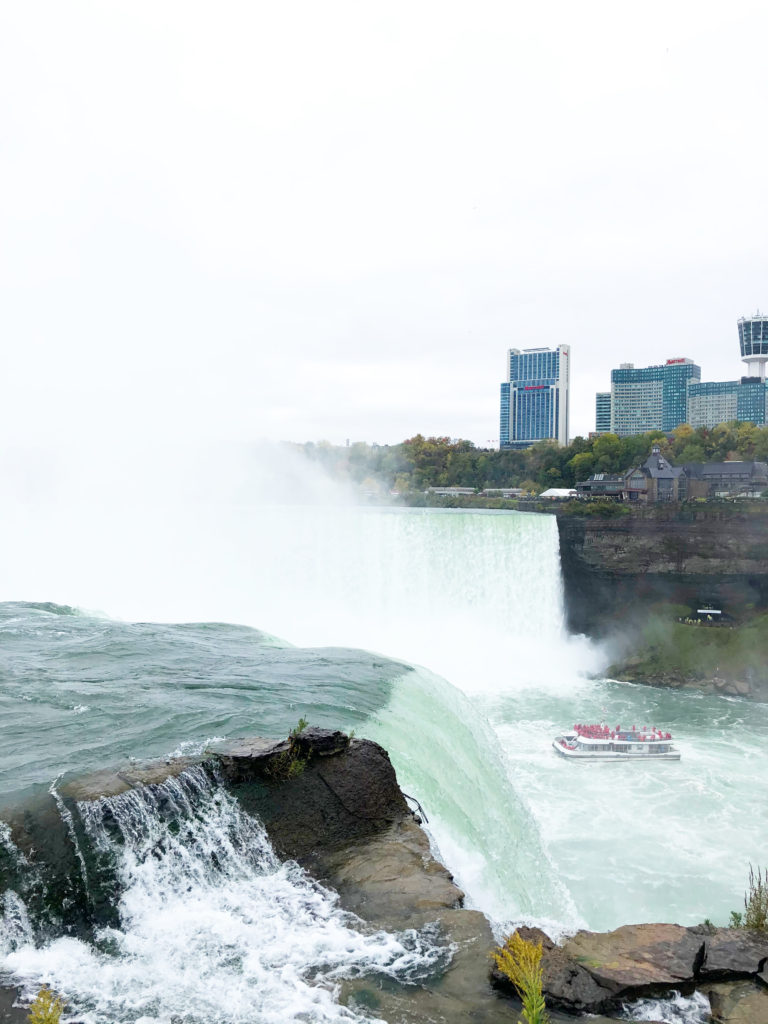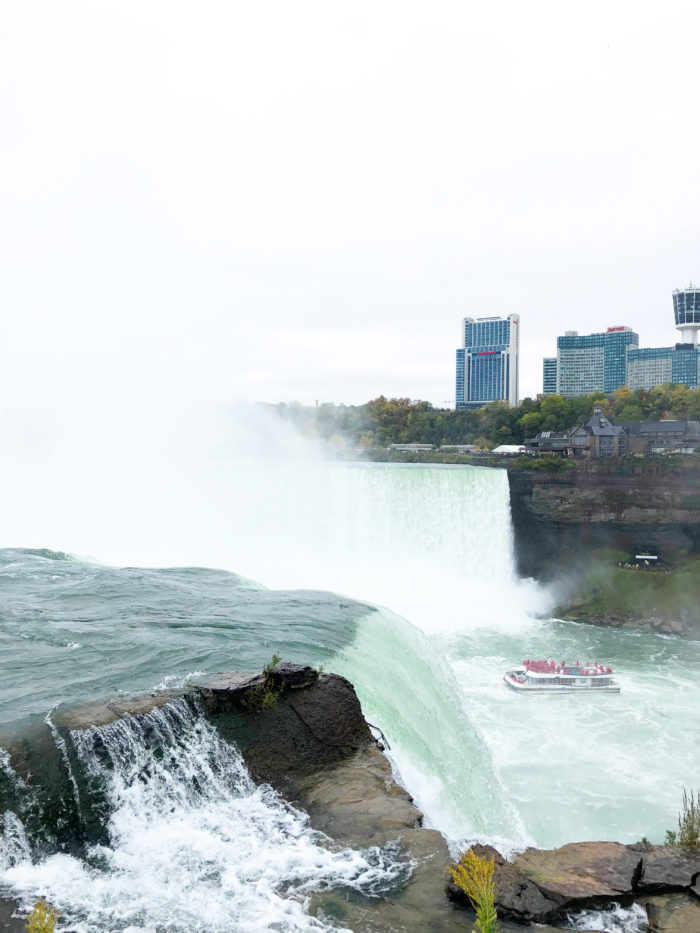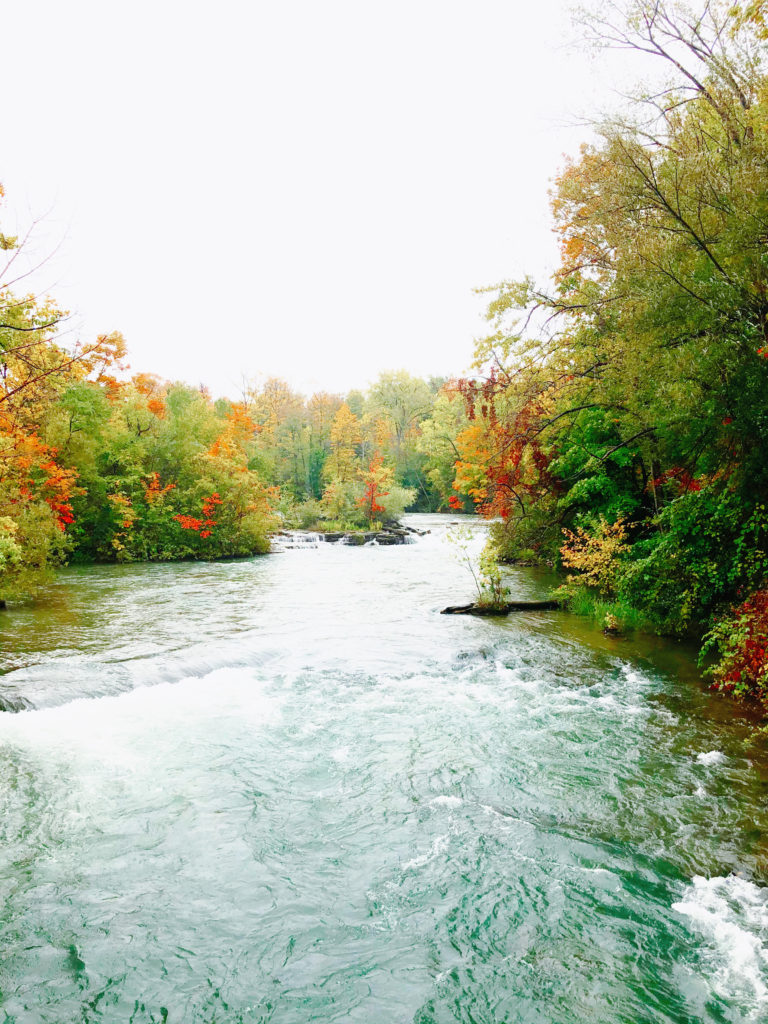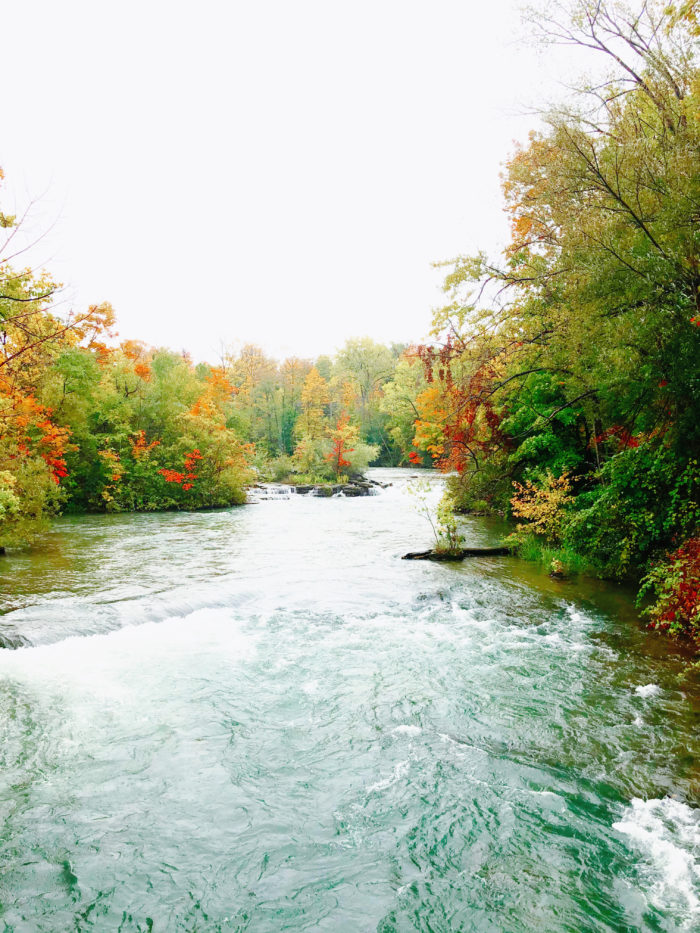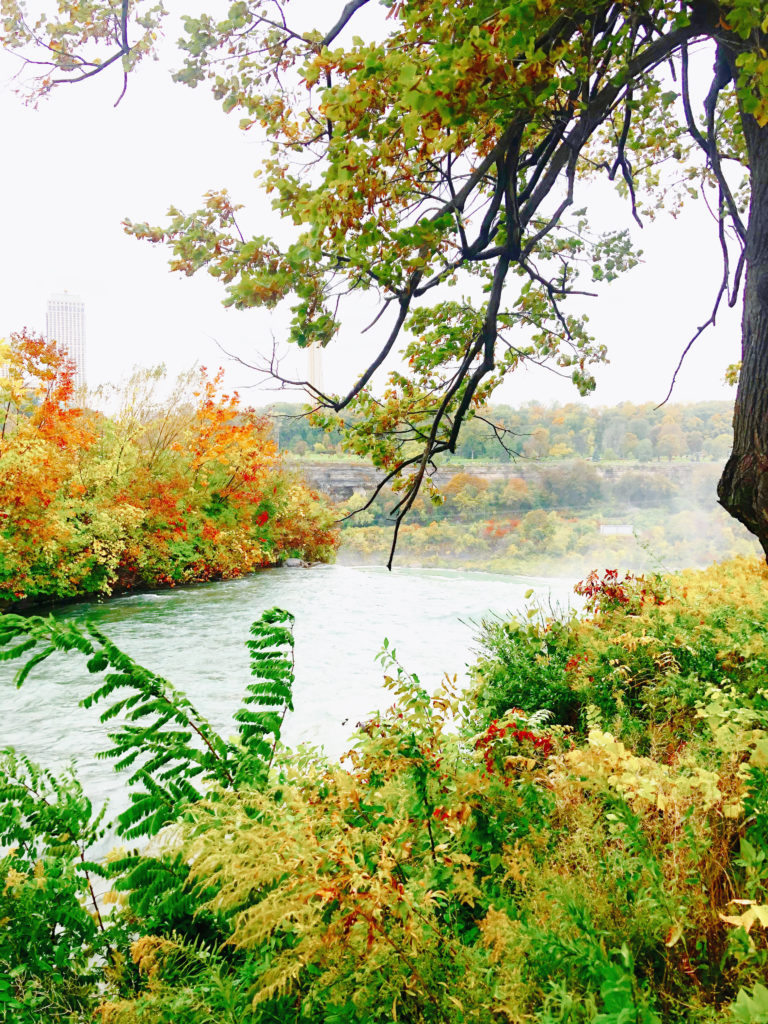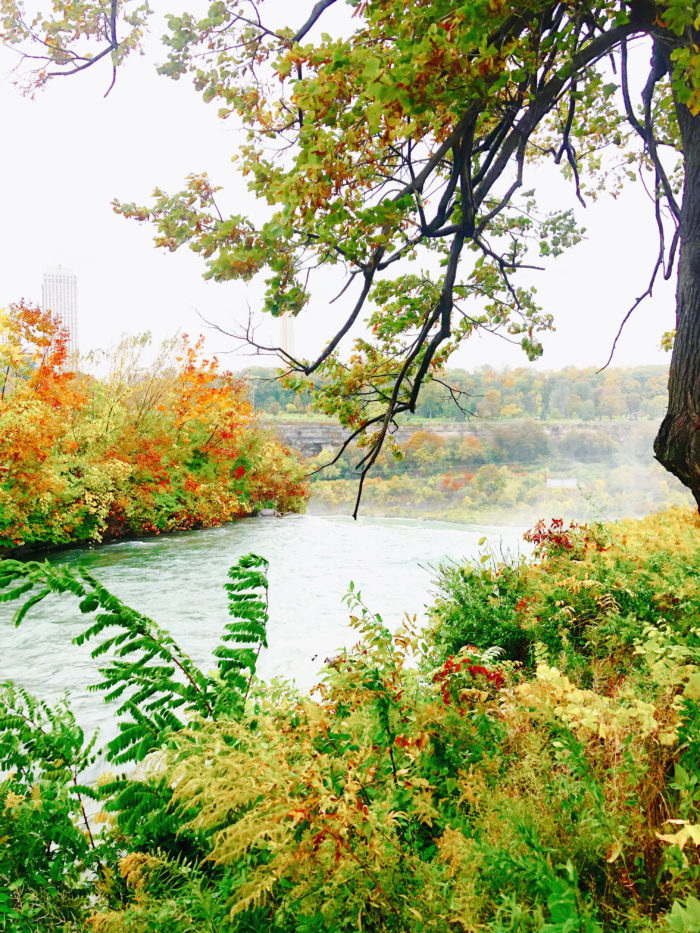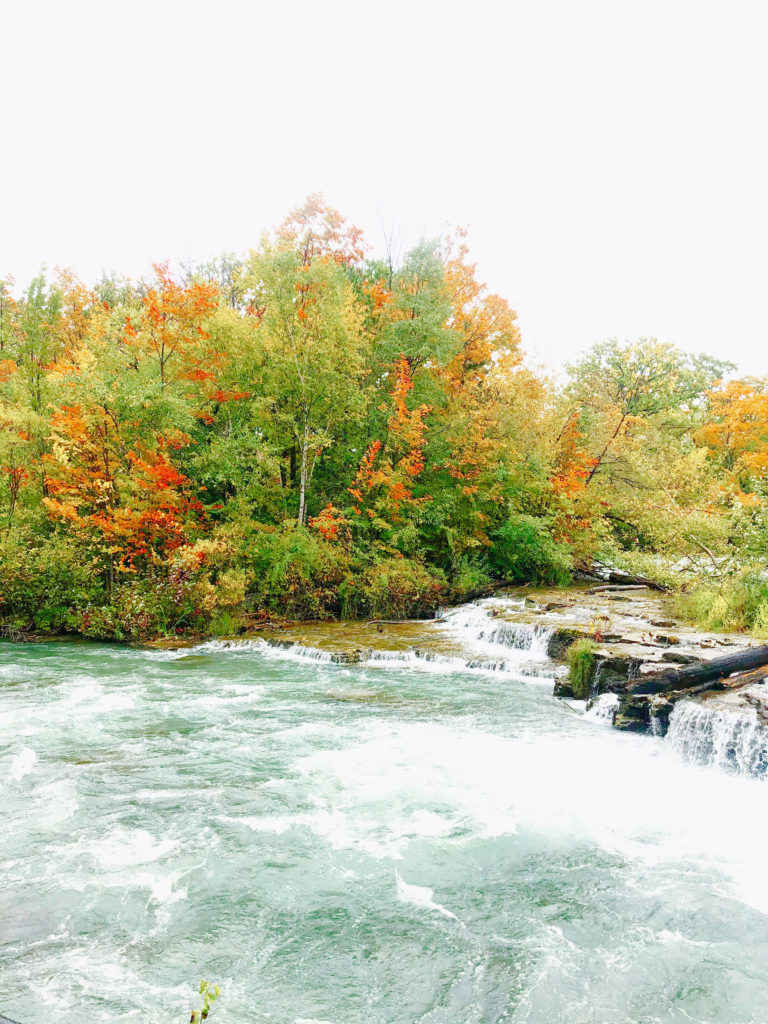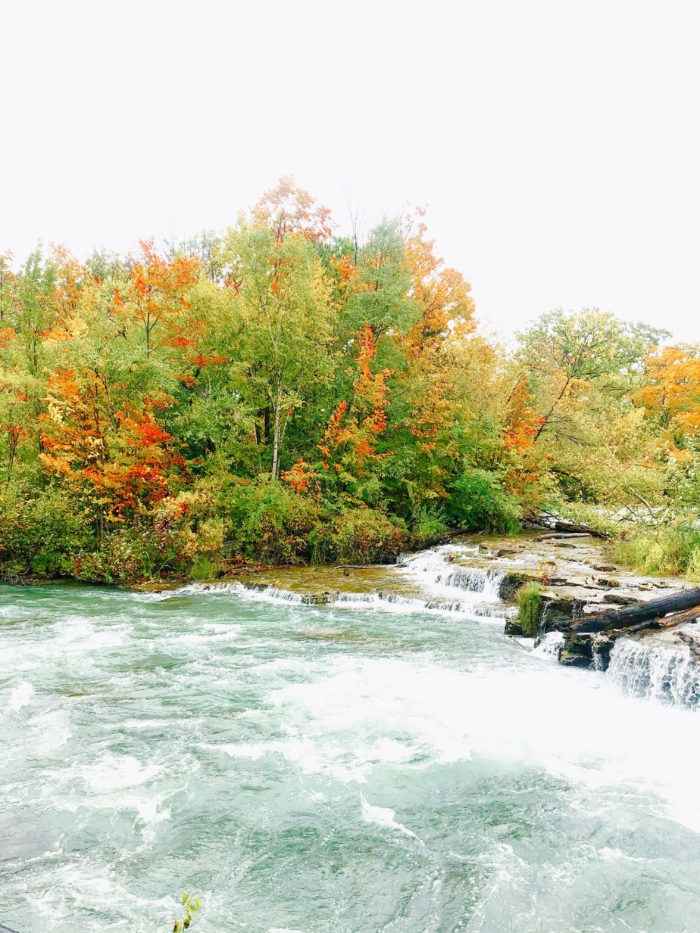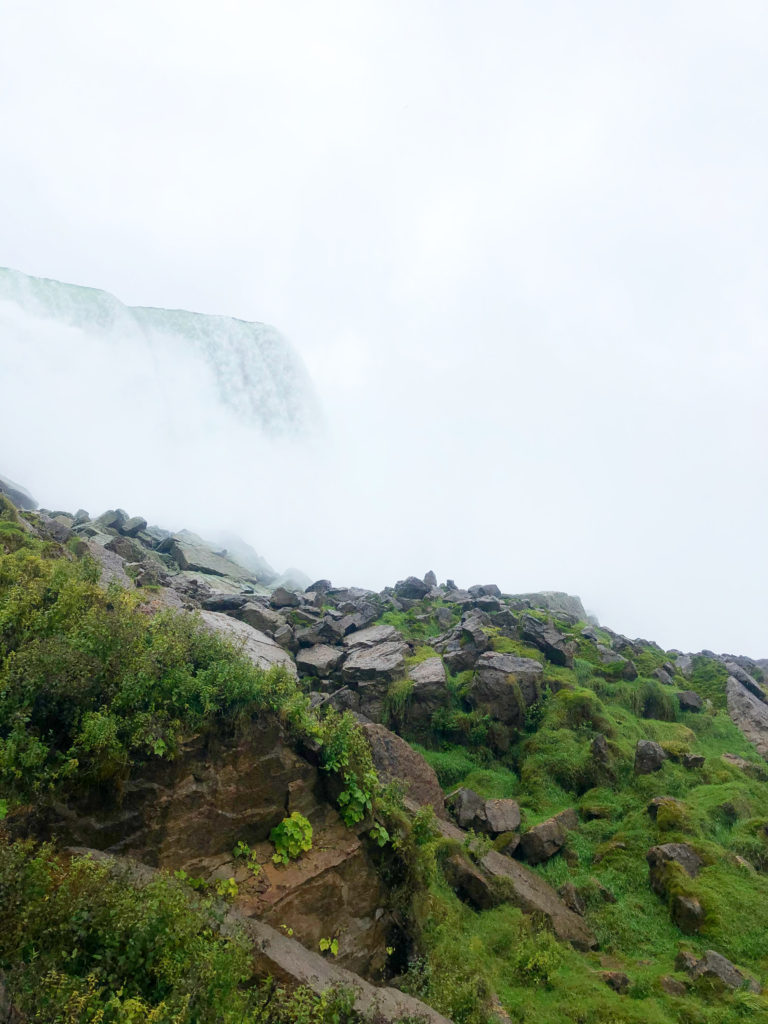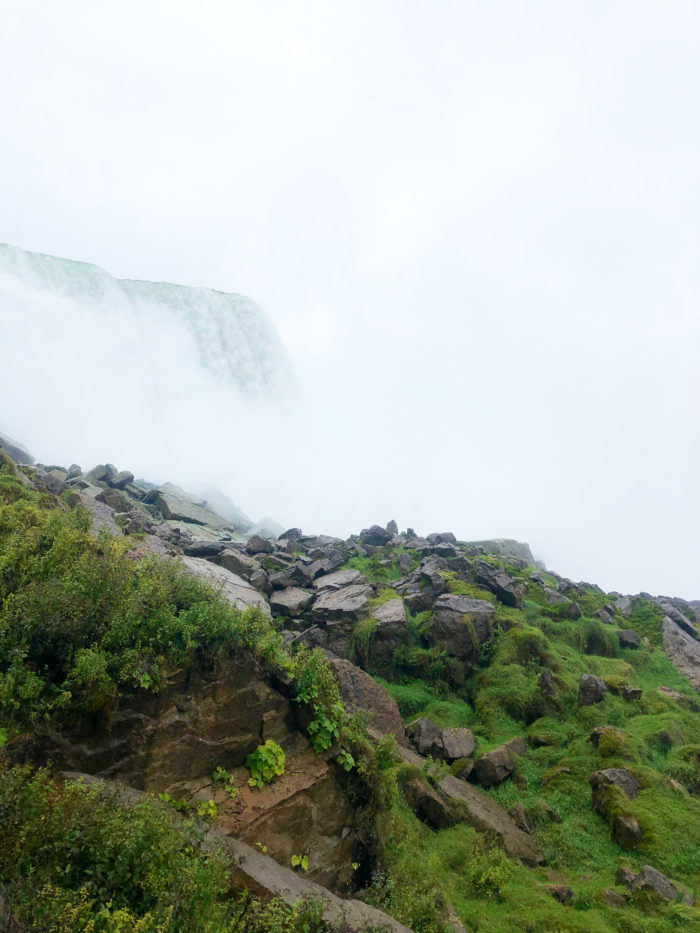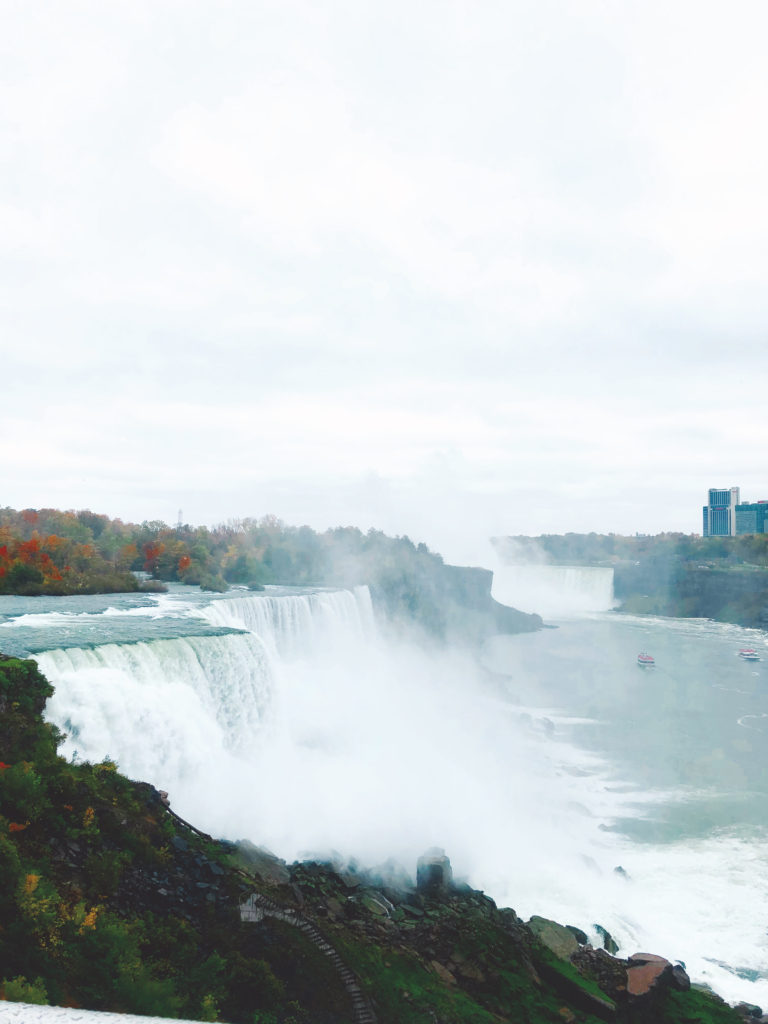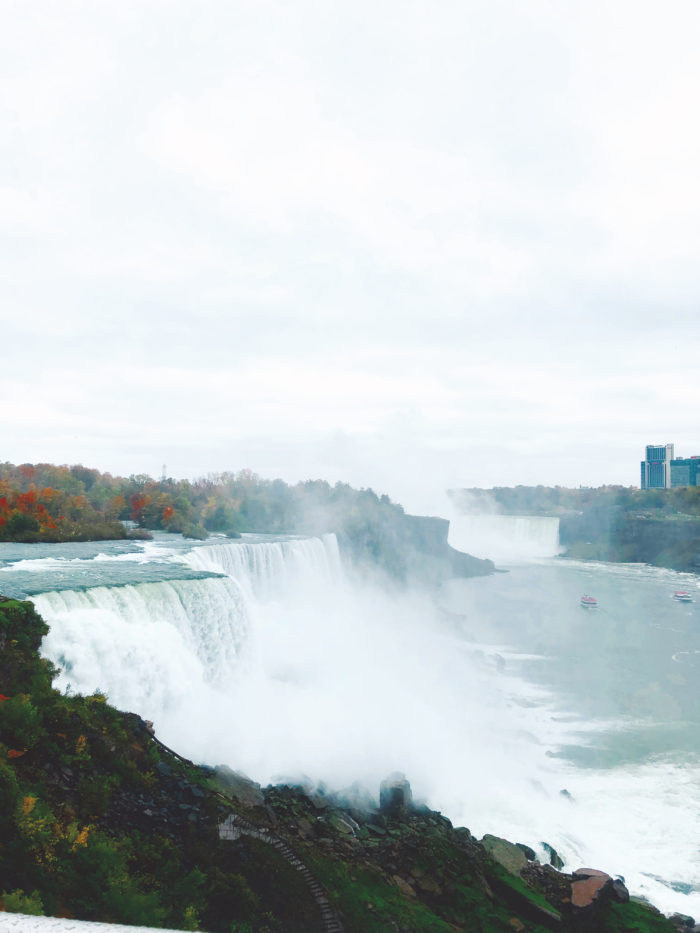 Recommendations
Must-Do: Walk through the state park as much as you can starting at the Horseshoe Falls to the American Falls all the way down to the Observation Deck. I personally didn't experience this, but I would for sure do the Maid of the Mist next time I go.
Dining
Aside from dinner at Arrowhead Spring Vineyard, we were taken to a restaurant, Dick & Jenny's on Grand Island. Dick and Jenny are husband and wife, Dick is the chef and Jenny was a server. Which is how they met at Upperline Restaurant in New Orleans. That's where they then opened up their first restaurant until Hurricane Katrina hit. They had lost their home, so they decided to move back to Grand Island, NY, which is where Jenny is from. They then opened up Dick and Jenny's on the island sometime after moving back to NY. The building that now houses Dick and Jenny's has been around for ages. Jenny was telling us the rich history, all the while greeting and saying goodbye to guests as they walked through the front door. You know you're going to be served phenomenal food when people are stopping to say hello or goodbye to one of the owners. That's when you know the people are coming back and back and back for not only the phenomenal New Orleans style food but also for the at-home atmosphere that Dick and Jenny have created.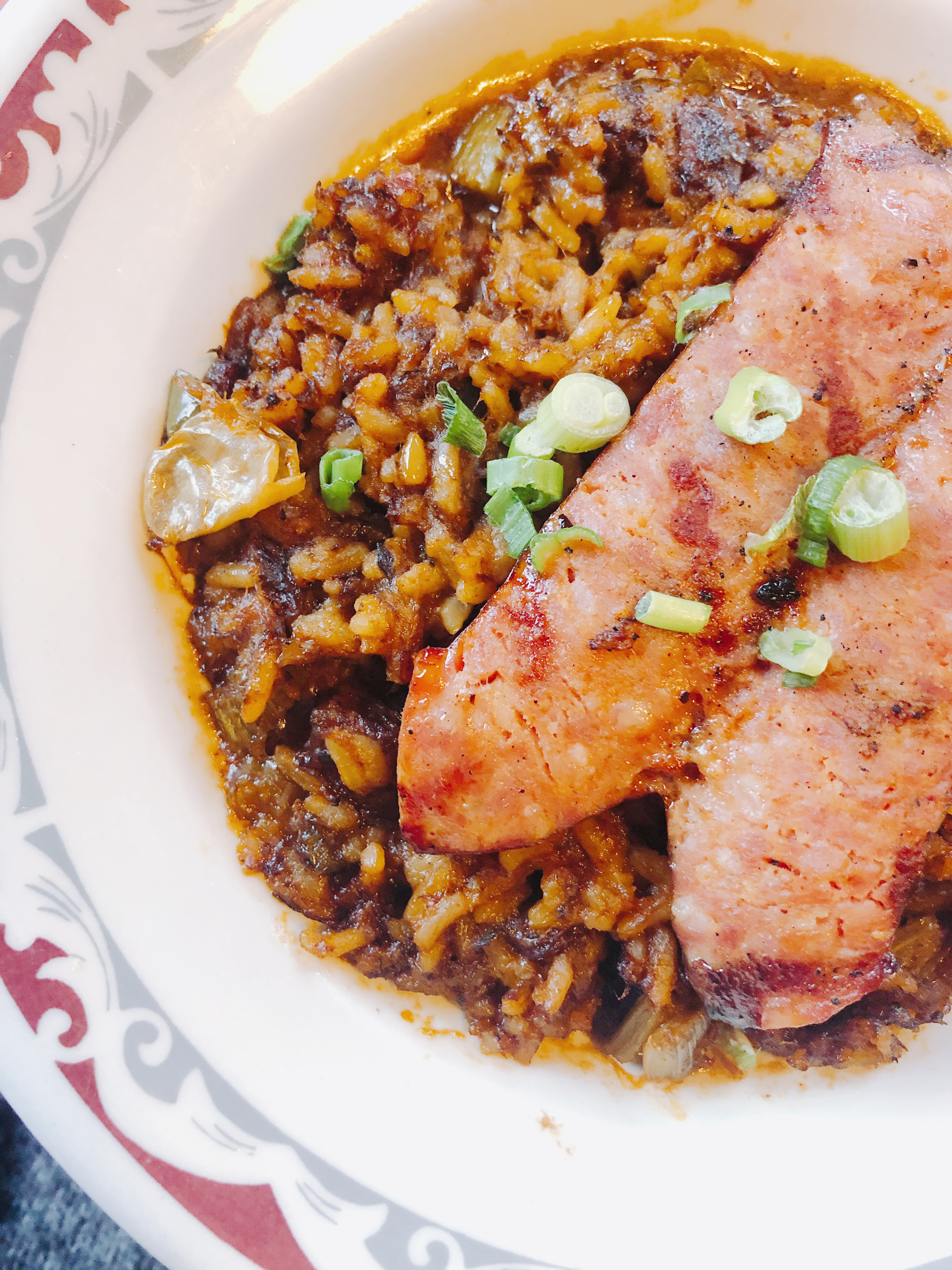 We then visited The Terrace at Delaware Park for drinks + to learn more about the Olmstead Parks. The interior of The Terrace was so beautiful, a mix of exterior elements like a canoe hanging from the ceiling and plants throughout, but also old-timey elements like a tin paneled ceiling mixed with a bit of a European/Paris vibe with French Bistro style chairs.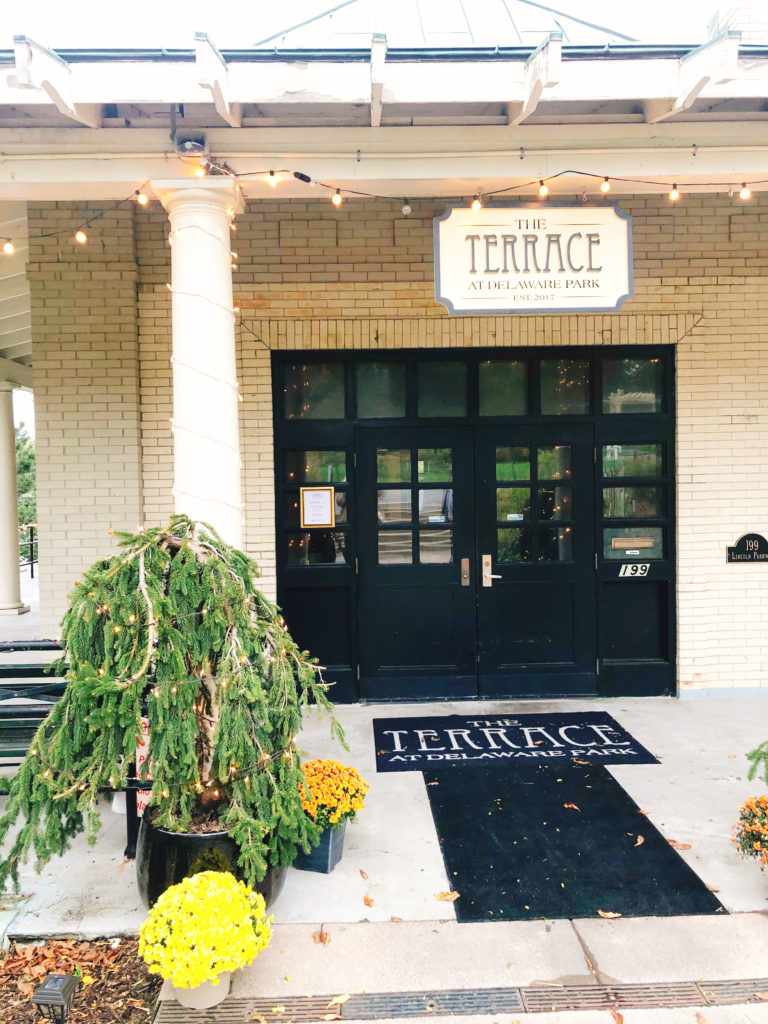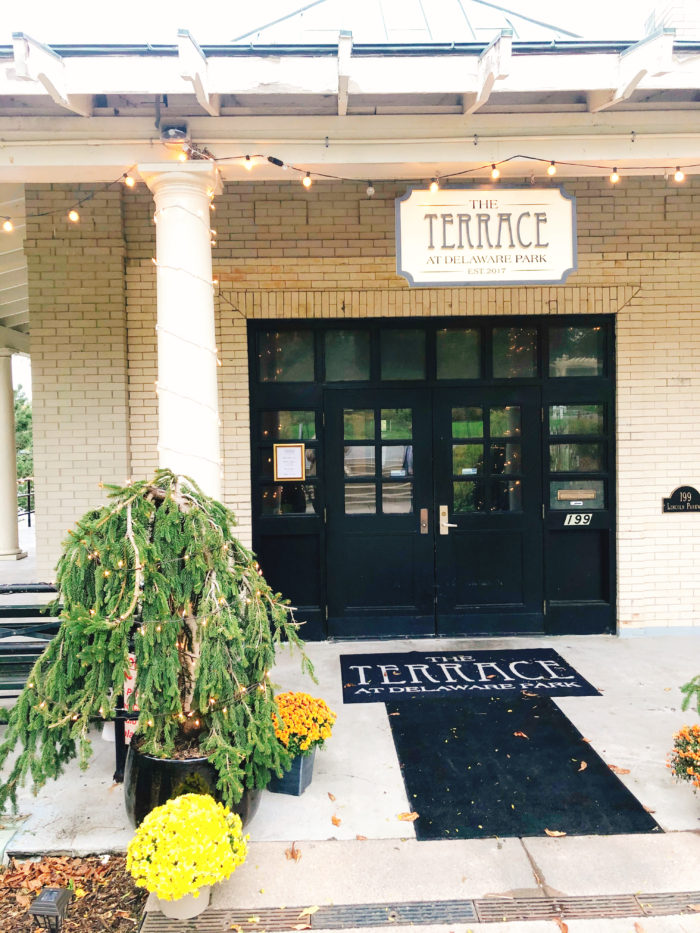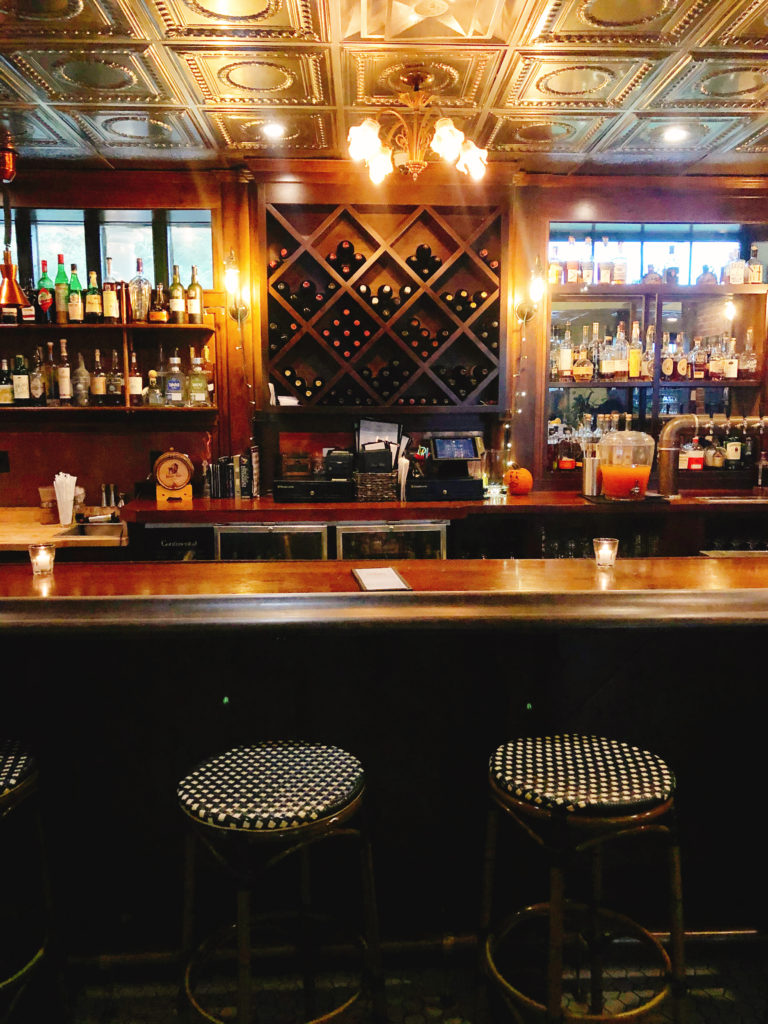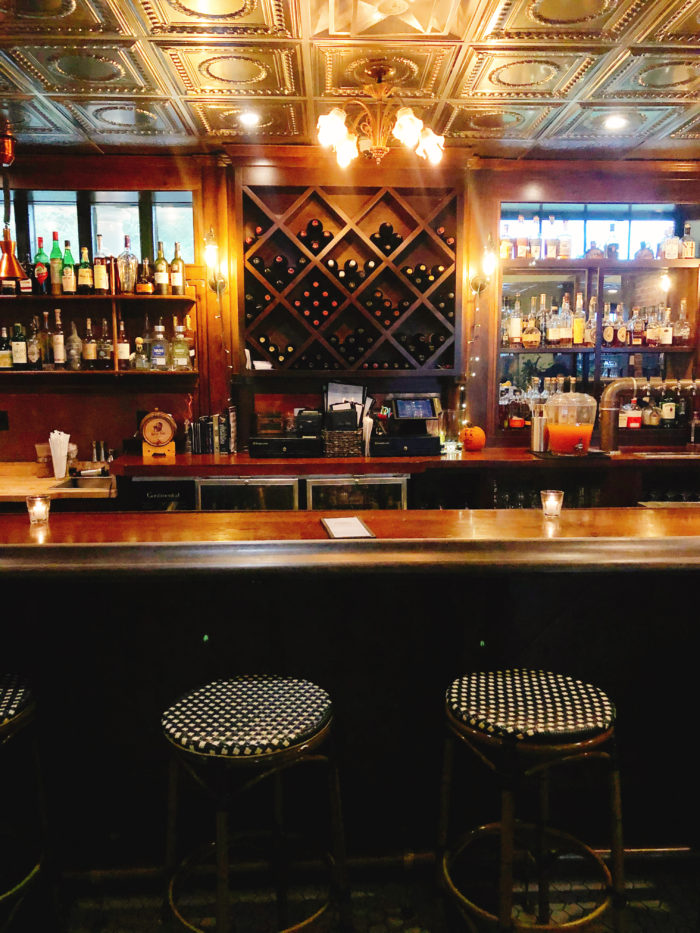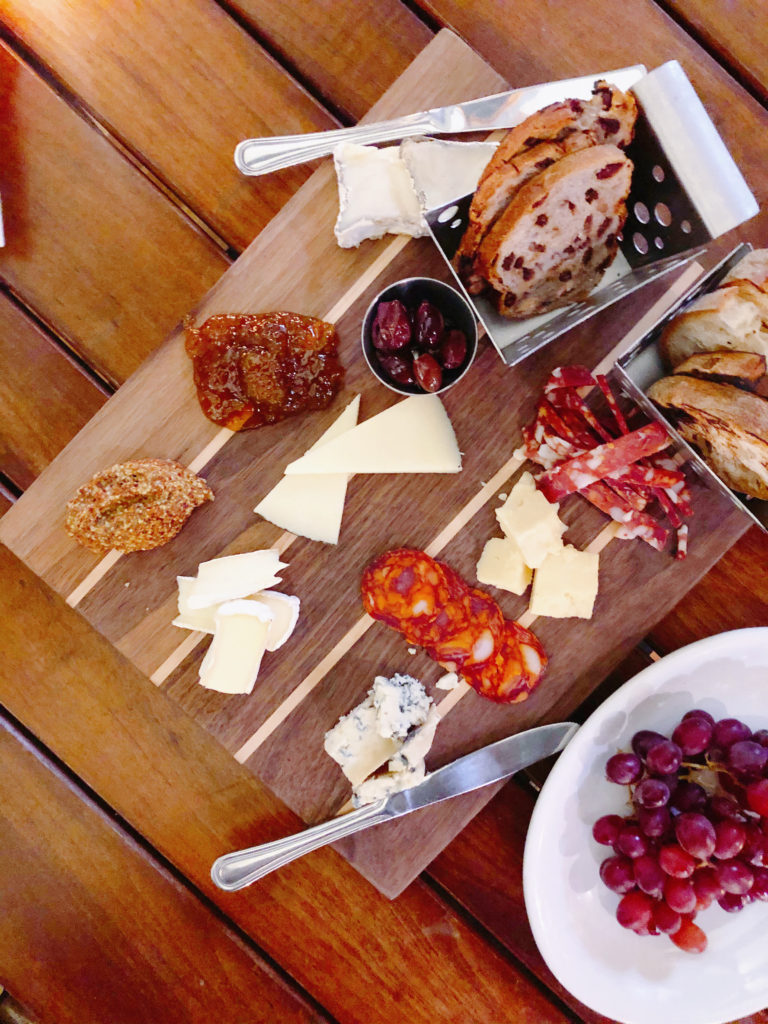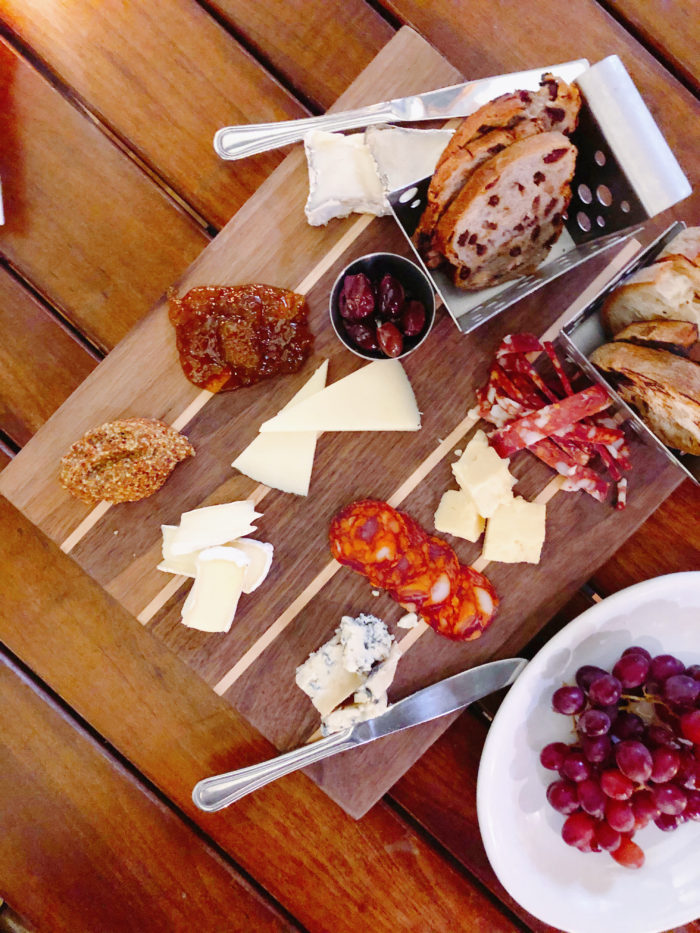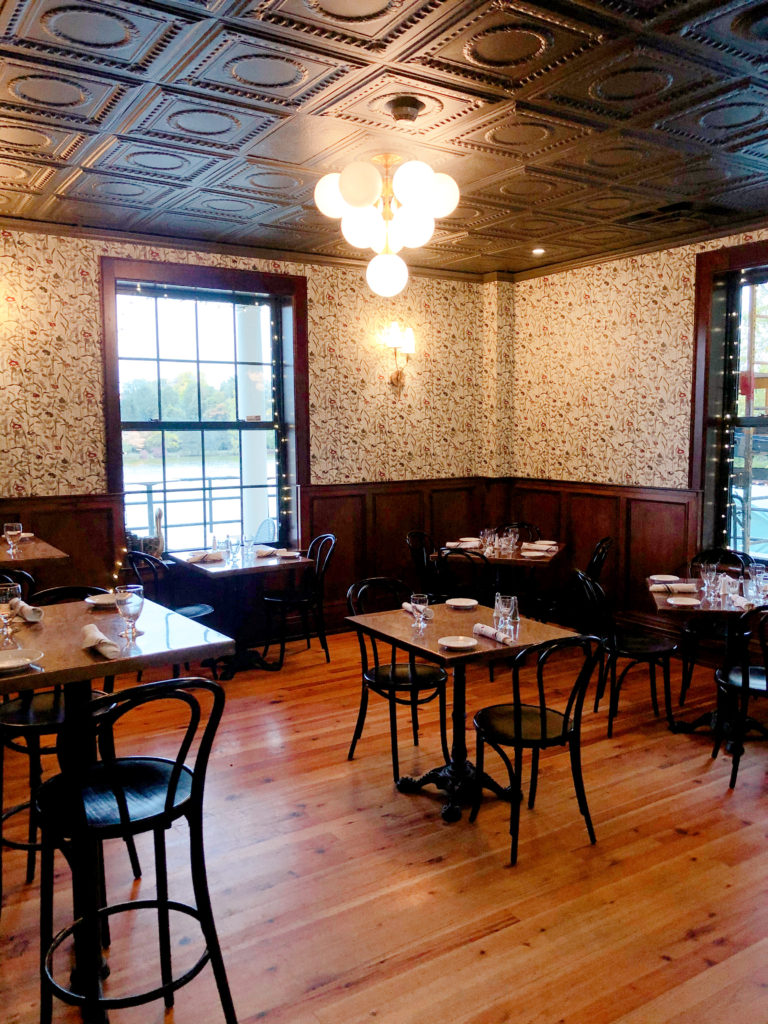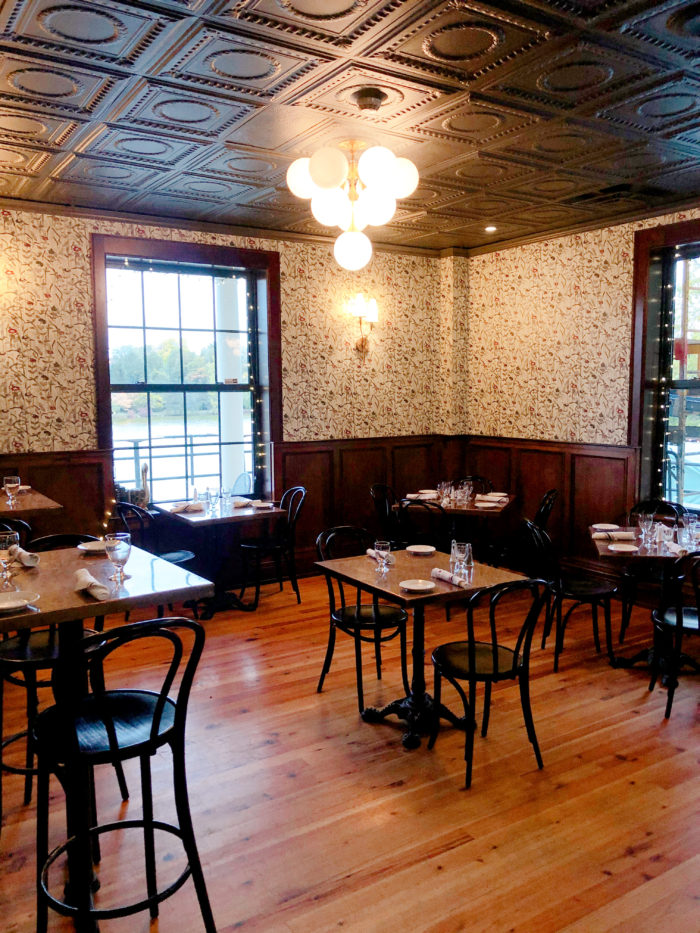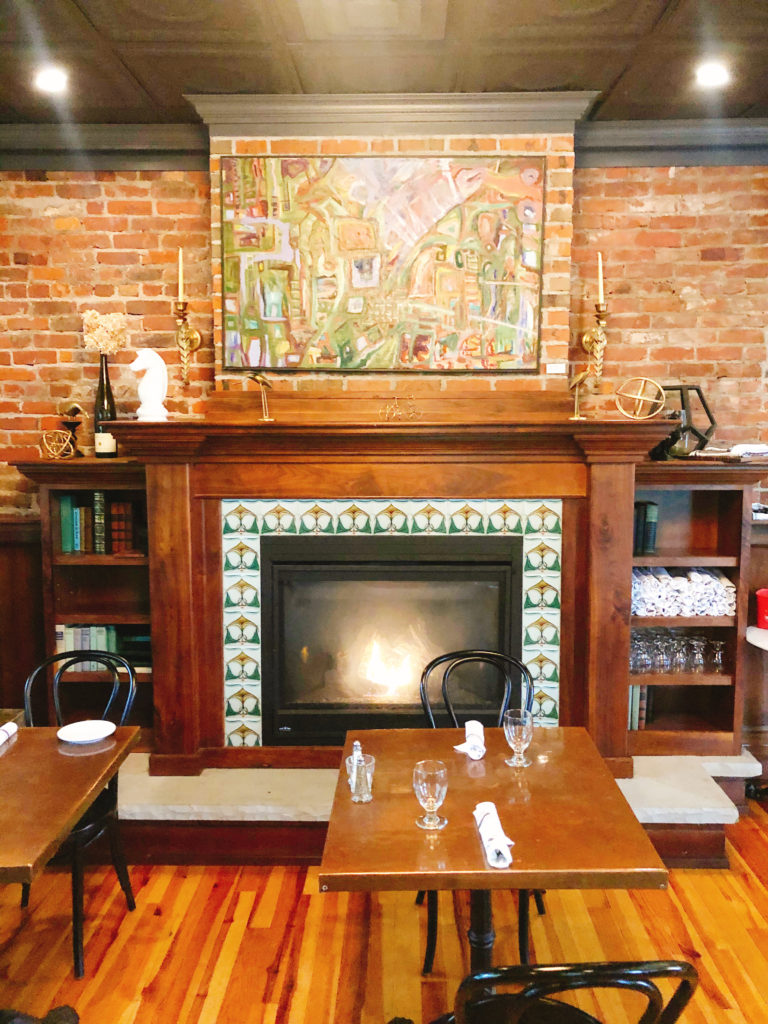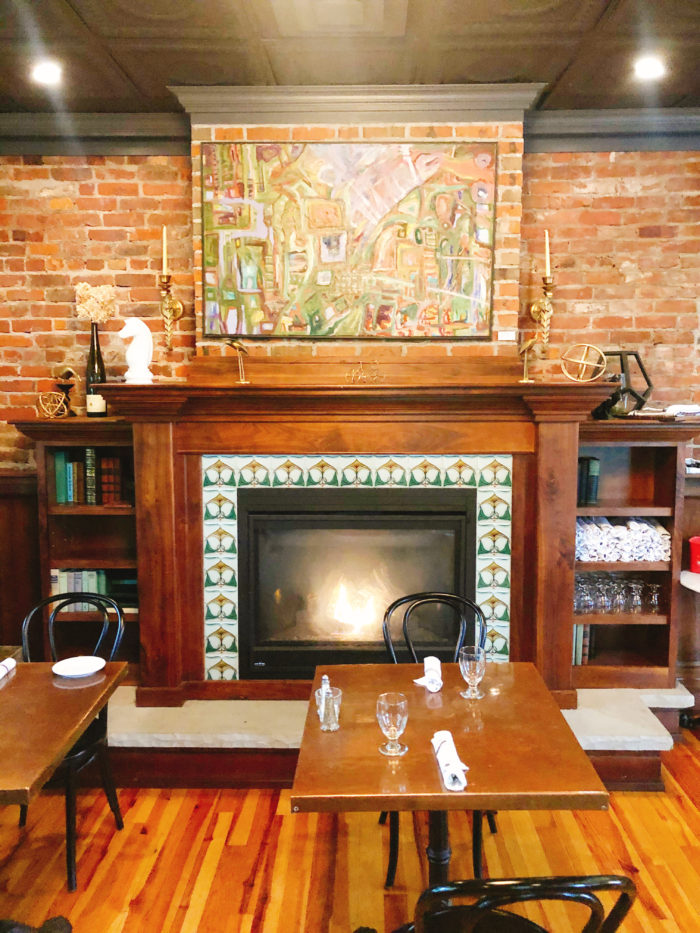 Recommendations
Must Do: Visit Dick & Jenny's for a meal. They have breakfast, lunch & dinner with different live piano nights. Head to The Terrace at Delaware Park for brunch. They have Peace, Love & Brunch on Saturdays + Jazz Brunch on Sundays.
Next Time: I would love to go on the Buffalo Wing Trail and explore more of the restaurants in Lewiston as well!
That's all for my Buffalo and Niagara Falls Travel Guide. Have you been to the area? What did you love?!
Want to see more travel guides? You can find my Napa Valley Travel Guide here.