SO, if you have had the complete blessing of attending an event in which my mom has made brownies... you KNOW that her brownies are seriously the best. Spoiler alert? THEY'RE BOXED. Yup. She combines one box of Double Chocolate and one box Triple Fudge from Ghiradelli. Aside from mixing two boxes together, I'm sharing some of my other favorite box brownie hacks to make all your holiday baking 10000x easier.
ADDING LIQUOR TO BROWNIE MIX
Last year, I partnered with Four Roses Bourbon and made brownies with their bourbon, obviously. THEY WERE SO GOOD. Box brownie mix normally calls for ¼ c. water. So, you can easily add bourbon to brownie mix instead of the called for water. Alternatively, you can do half bourbon and half milk or water.
ADDING MILK TO BOX BROWNIE MIX
Rather than adding bourbon to brownies or using the called for water, you can absolutely swap the water out for the milk of your choice. Milk will make a cakey-er brownie. If you don't know what one you like better... sounds like you have a brownie taste test in your future.
You can also use condensed milk for brownies for an extra fudgy chocolatey brownie.
BUTTER VS. OIL
Similar with the milk vs. water, if you use oil, it makes for a more dense, fudgy brownie and butter makes for a more cake-like brownie.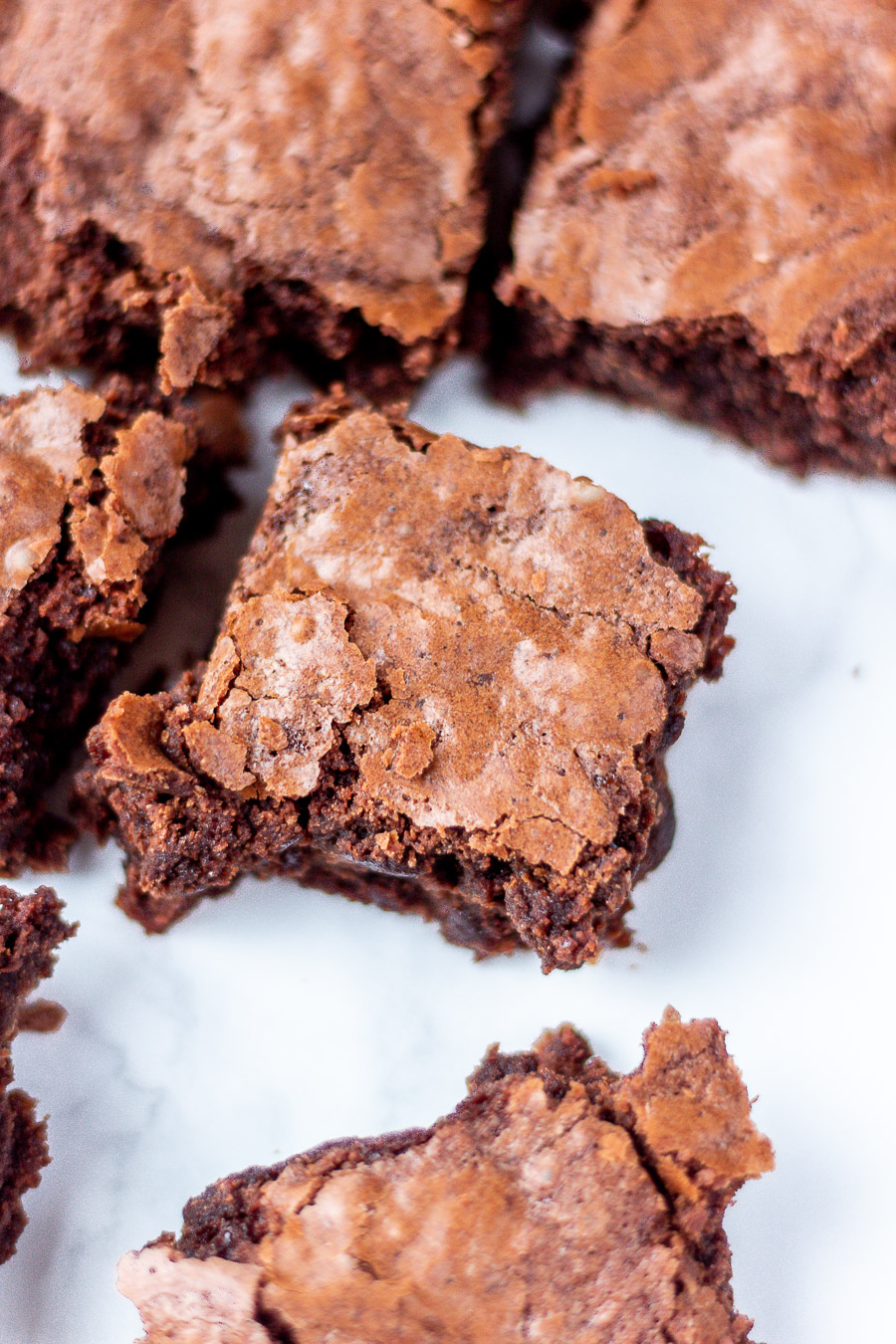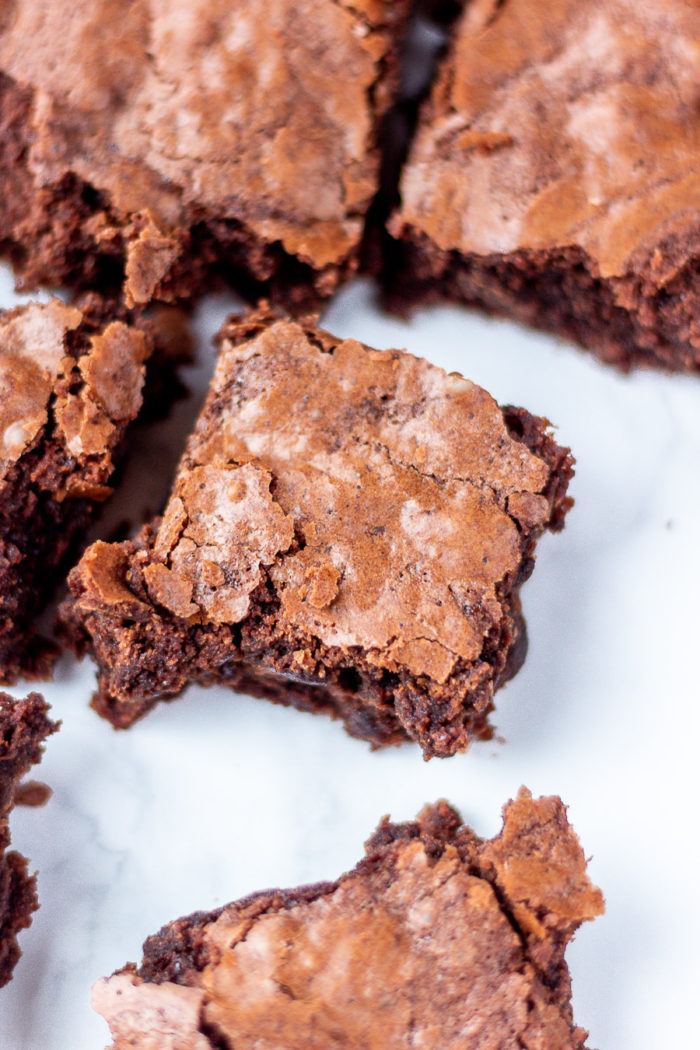 ADDING MIX-INS TO BOX BROWNIE MIX
You can always always always add mix-ins to your box brownie mix. Here are some ideas for you!
Chocolate Chips/Chunks - add in anywhere from ½ c. to 1 c. of chocolate chips or chocolate chunks
Chocolate Candy - similar to chocolate chunks, you can chop up your favorite chocolate candy bars and mix those in. I just recently did that with chocolate chip cookies after Halloween and HOLY COW.
M&M's - don't chop up your M&M's, just mix them right into the mix and enjoy!
Peppermint Chips - I love this for the holidays, if you saw this post over on Instagram, you'd know that I absolutely love the combo of peppermint and chocolate.
Nuts - I feel as though this is in the same "family" as peppermint, either you love nuts in your brownies or you cannot stand them. Either way, walnuts are a great addition to box brownies.
Oreos - Yes. You read that right. Pour half your batter into the pan and then place in your Oreos and then pour the other half of your batter over.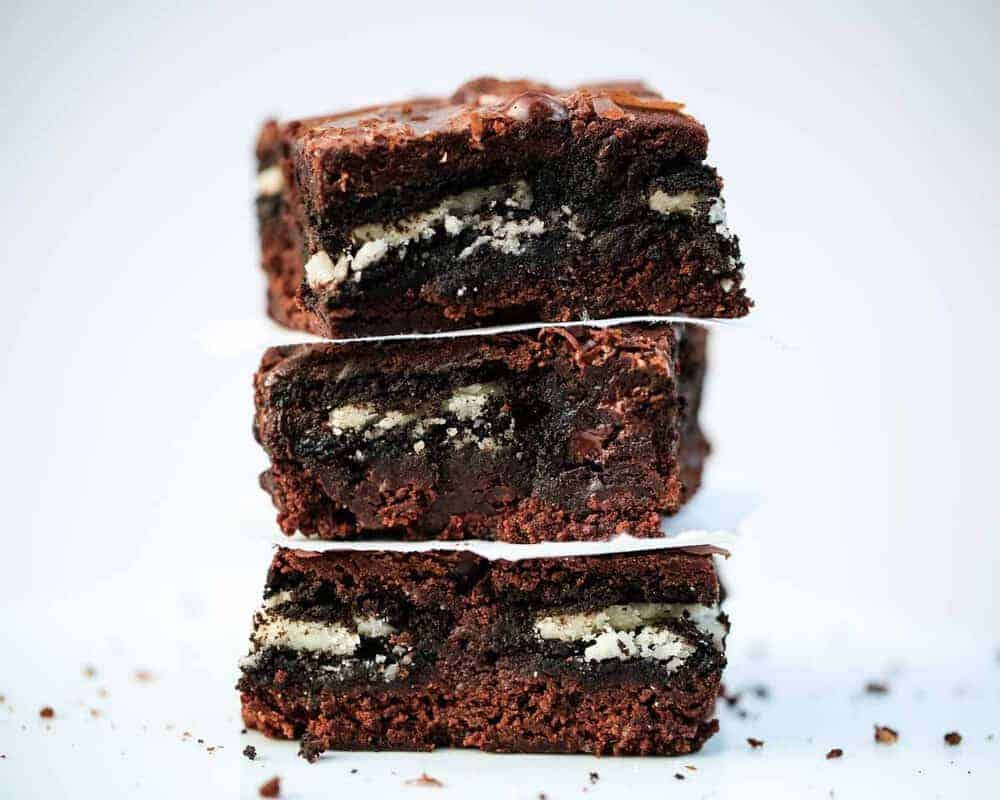 ADD IN A SWIRL
That's right, you can swirl in cream cheese, peanut butter, caramel. Betty Crocker has a very easy Cream Cheese Brownie Recipe. Just use their recipe for the "cheesecake" filling and swirl that on top of your box brownie mix.
The caramel sauce is a bit easier, just buy caramel and drizzle it on top of your batter.
For the peanut butter, mix together 1 cup smooth peanut butter with ½ cup powdered sugar.
ADDING VANILLA EXTRACT TO BOX BROWNIE MIX
You can add one teaspoon of vanilla extract to box brownie mix, or you can add some other flavor extracts! Almond, hazelnut, cinnamon or even peppermint or pumpkin spice.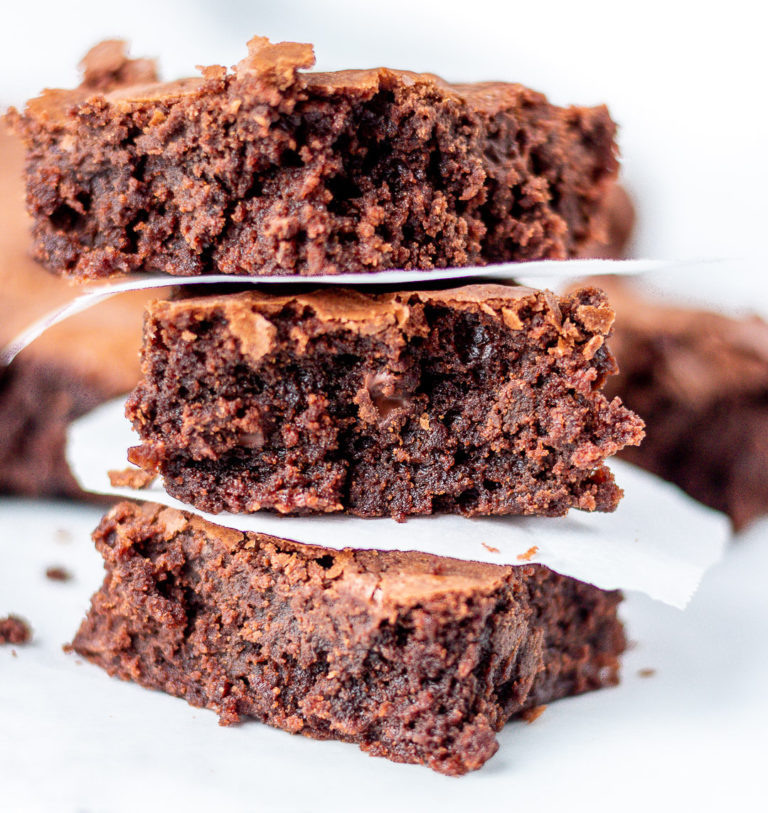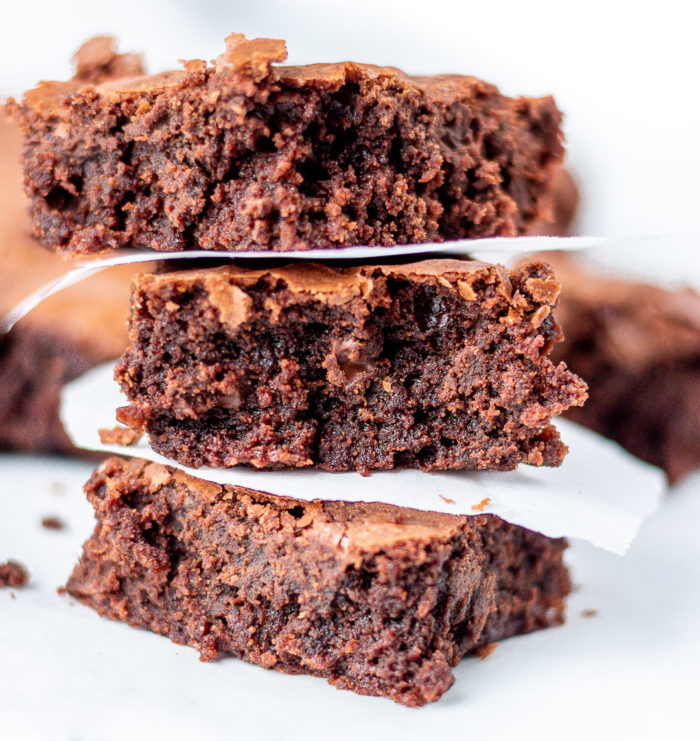 These are my favorite box brownie hacks, and you can pin the image below to save this for later!
PIN THIS FOR LATER!