This post has been sponsored by ALDI USA, but all thoughts and opinions are my own. If you all follow me on Instagram, you'll know that I LOVE ALDI. From their seasonal Finds to my everyday groceries, you can truly find anything you need at this store. I've gotten so many people hooked on ALDI, and I am HERE for it. I'm always sure to check my Weekly Ad every Wednesday to see what's upcoming for the next week. I've gotten some of my favorite home good items there in the ALDI Finds aisle, plus I've made some of my best meals with their wide selection of groceries. To get a little bit of a foundation before throwing you into the fire, I'm sharing a few of my favorite product staples that I always grab every time I make a trip there.
SIMPLY NATURE ORGANIC MIXED GREENS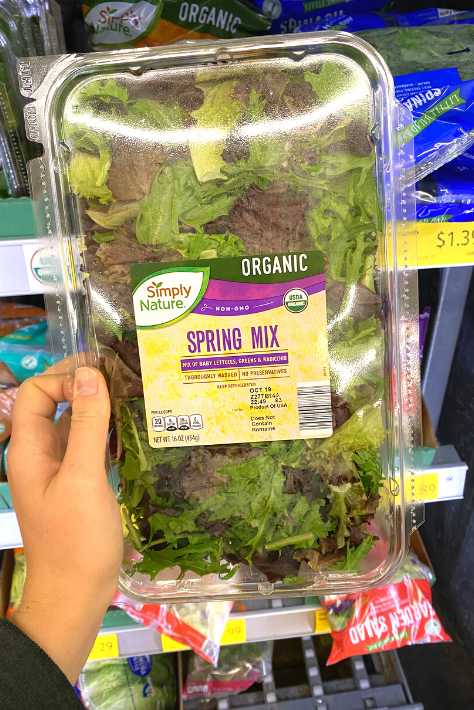 You can always count on me picking up a package of Simply Nature Organic Spring Mix. I use this to make easy salads, pack it into smoothies, or use it for toppings for tacos and sandwiches.
PRO TIP: If you want them to last longer, put a paper towel in the container. It soaks up the moisture making your greens stay crisp and fresher for longer.
SIMPLY NATURE - GREEN PEA CRISPS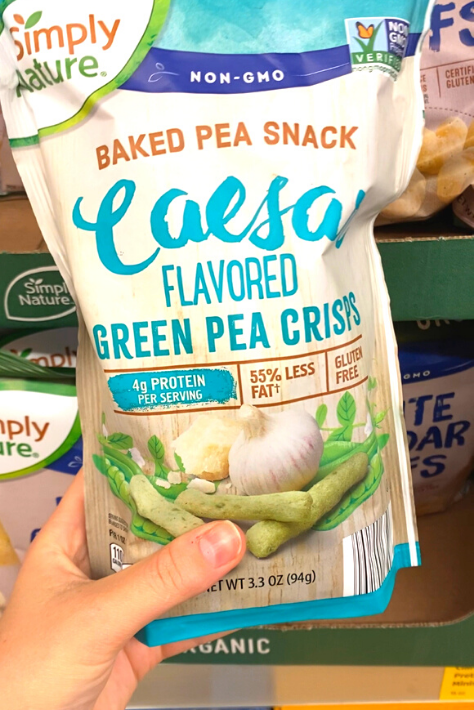 Similar to the Simply Nature Organic Spring Mix, this is one of my ALDI staples for an easy, healthier snack option. As you can see, they are baked, gluten-free (for those of you who live that lifestyle) and they come in a Caesar flavor and a regular baked flavor. I honestly buy both flavors whenever I'm at ALDI. I like pairing them with some hummus or just eating them plain.
liveGfree Organic Brown Rice & Quinoa Pasta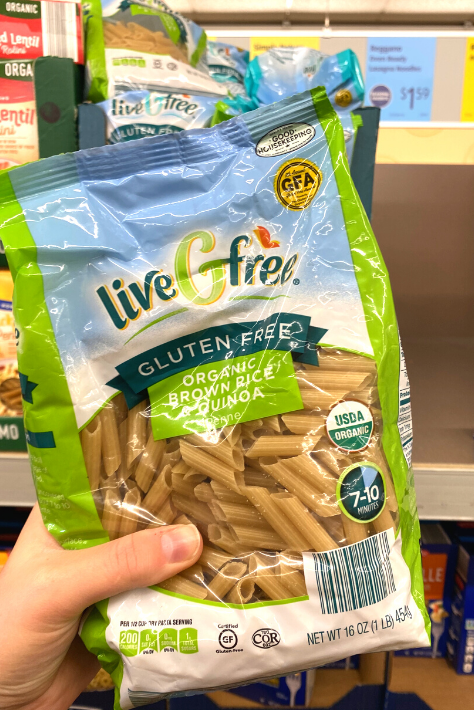 I've mentioned this before, I am not gluten-free for medical reasons, I'm not even 100% gluten-free. I like to opt for "better-for-you" grocery options, and these liveGfree Organic Brown Rice and Quinoa pasta blends are my favorites! They are so affordable compared to other gluten-free options, and they cook great.
PRO TIP: After they are cooked and you drain your pasta, immediately run with cold water. Gluten-Free pasta water can get a bit more starchy than normal pasta and rinsing them with cold water rinses that extra starch leaving you with the perfect noodle!
Earth Grown Veggie Burgers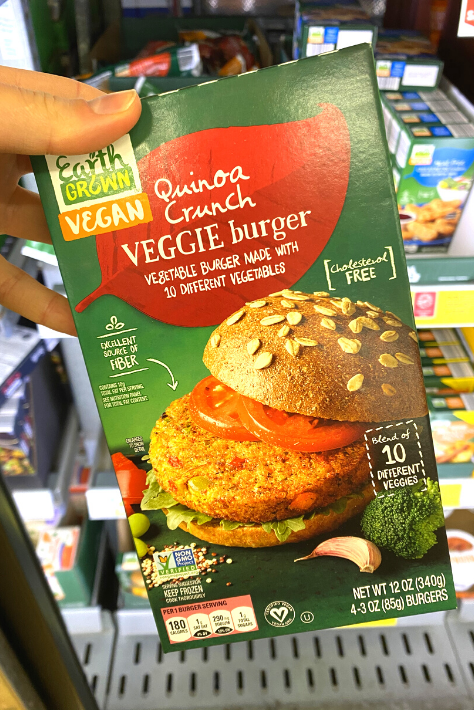 I always have these in my freezer. I love love love making veggie burger tacos for a quick and easy lunch. With the different varieties of veggie burgers, you can opt for a traditional black bean or these quinoa crunch ones are my favorite. They cook in the microwave, and you have enough "filling" for two tacos after cutting the burgers in half. Also, these veggie burgers were voted by ALDI shoppers as one of their Fan Favorite products for 2020. These are seriously the best! 
NEVER ANY! CHICKEN BREAST TENDERLOINS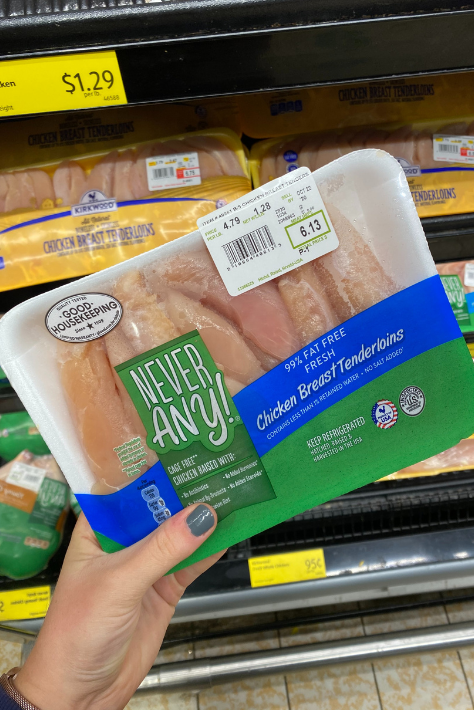 I love how affordable their Never Any! brand is. For quality chicken, this entire, nearly 1.5 lbs, is only a little over $6 (prices do vary by location!) I love having this chicken, whether in the fridge or freezer, for easy weeknight dinners. You can dice it up, cook it with frozen stir fry veggies for a simple stir fry dinner, you can throw it in the crockpot with salsa for easy chicken tacos, chicken enchiladas, or burrito bowls! PS – you can also do the same with buffalo chicken, minus the enchiladas.
WHAT TO KNOW BEFORE SHOPPING AT ALDI
Don't forget your quarter for a shopping cart and your reusable bags!
Don't be afraid to walk the aisle a bit slower than you would your normal grocery store! They have their product staples, but they also get new, seasonal goodies, too! Definitely take advantage of those.
Go in with a plan. Luckily for you, that plan is laid out in the downloadable grocery list!
You can find your nearest ALDI here: ALDI Store Search.
Plus keep up with ALDI on their social channels: Facebook, Instagram, YouTube, and Twitter
ALDI GROCERY LIST
This list below is optimized for you to download and print to use for your next trip to ALDI! If you follow the outline of this list, aka, shop in order of departments, you will roughly be taken through your entire ALDI with ease. Some ALDIs are slightly different in arrangement, but for the most part, following this list will help you through the store.