Sometimes, you don't always have a grill to tailgate. Maybe you're living in the city and your building doesn't allow grills, or maybe you just don' want the hassle of bringing a grill to a tailgate. Well, here are some of the best tailgating foods without a grill! For those wondering how to tailgate without a grill... it's possible.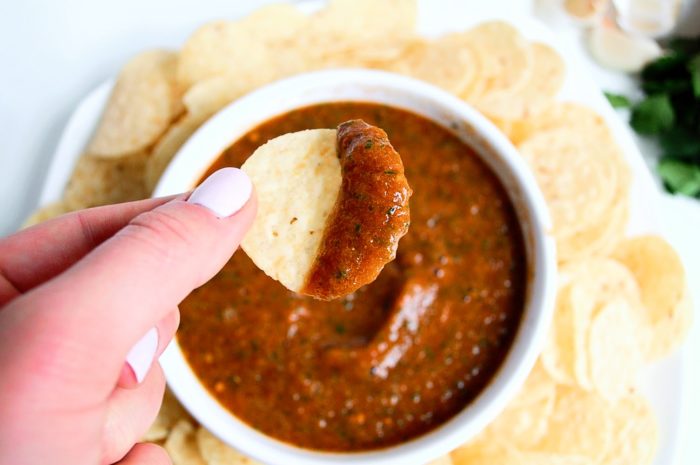 Easy Tailgate Finger Foods without a grill required!
This is by far one of the easiest ways to cook at a tailgate with no grill. Pre-made finger foods! Finger foods are so easy, I love how there are no serving utensils required and they are truly some of the best tailgating recipes out there.
Mini Croissant Sandwiches - now you can truly do whatever you like with these. Here are some croissant deli sandwich ideas for you! I would recommend adding lettuce on everyone, and leaving tomato slices, onion slices, mustard and mayo on the side to have people add what they want on their sandwiches.
Ham & Swiss
Salami & Provolone
Turkey & Cheddar
Antipasto skewers are not traditionally a tailgate food, but they are easy to prep, can be served cold and they always hit the spot. Plus, they can always double as a Bloody Mary topping. Sounds like a win-win to me.
Pinwheels are always a good idea, and no I'm not talking about the cookie... even though Pinwheel cookies are always great, too. Pinwheels are so easy to prepare, and again, they make for the perfect finger food recipe for tailgating without a grill. Here are some of my favorite recipes!
It cannot be a tailgate without some sort of Pigs in a Blanket recipe. You can opt for the traditional Pigs in a Blanket, or here are some variations to spice your tailgate appetizer spread up a bit.
Pull-Apart Bread Recipes
This is a great recipe for tailgating at home. So, essentially, watching the game from your couch and calling it a tailgate. Who says you can't do that? These savory pull-apart bread recipes are so delicious and cheesy and the perfect baked tailgating appetizer.
The Ultimate List of the Best Cold Dips for Tailgating
If you're truly outside, tailgating without a grill, cold dips are your best bet. You can keep them in the cooler, don't have to worry about the quality of the dip deteriorating when you're enjoying the tailgate.
Taco dip never disappoints and is always a crowd-pleaser.
Don't get me wrong, a love a good warm spinach dip recipe, but if you're outdoors this cold spinach dip recipe is so good... and serving it in a big bowl of Hawaiian bread is always a must.
Bacon cheese dip, do I need to say more? But please use real bacon, it's more time but so much better.
Creamy whipped feta dip, homemade hummus or bruschetta are all refreshing tailgating dip recipes.
If you're looking for something to pair well with veggies that isn't just ranch dip, try this homemade Garden Veggie Dip.
This salsa is a staple in my family, we make it at least once a week and it never disappoints when you're going to a tailgate.
Plus an honorable mention for this corn and avocado salsa that is oh so perfect for summer corn season when football is just starting out.
These seasoned pretzel recipes are so simple and so addicting
If you've never made a seasoned pretzel recipe, you have to. They are so simple and make the pretzel so much better.
We'll start out with a basic crowd pleaser, easy Ranch Pretzels. By putting in minimal effort, you're taking a regular pretzel and making it 100000x better. And yes, they are so much better than store-bought flavored pretzels.
Buffalo Wing Pretzel Sticks and Sriracha Ranch Pretzels can really bring the heat to any tailgate. Plus, I feel like buffalo anything is a must during football season.
I'm sorry French Onion Soup Pretzels? How addicting do these sound...
If you want to take things a sweeter route, these Smoky Vanilla Bourbon Pretzels are some of the best dessert pretzels you'll find.
Pin it for later!