Having an indoor herb garden is so useful. It's a great way to add some extra freshness and flavor to dishes. Here are 10 indoor herb garden ideas that can work for any space.
This post may contain affiliate links, meaning I may earn a small commission when you click on the links and make a purchase. I will never recommend a product that I don't support 100%.
You'll love having an indoor garden.
Having fresh herbs at your disposal is so nice! Plus, it's so easy to grow your own indoor herb garden. Here are 10 ideas for you to start! The best way to grow indoor herbs depends on your space, but luckily I'm sure you'll be able to find one from this list that works for you.
What herbs can grow indoors?
Basil, thyme, oregano, sage, rosemary, and mint all grow well indoors. Basil, rosemary and thyme are my favorite herbs to grow indoors.
What herbs grow well next to each other?
 Mediterranean herbs such as rosemary, sage, thyme, oregano, and lavender grow well together. Basil, cilantro, parsley, and tarragon all prefer very moist soil, so they grow well together.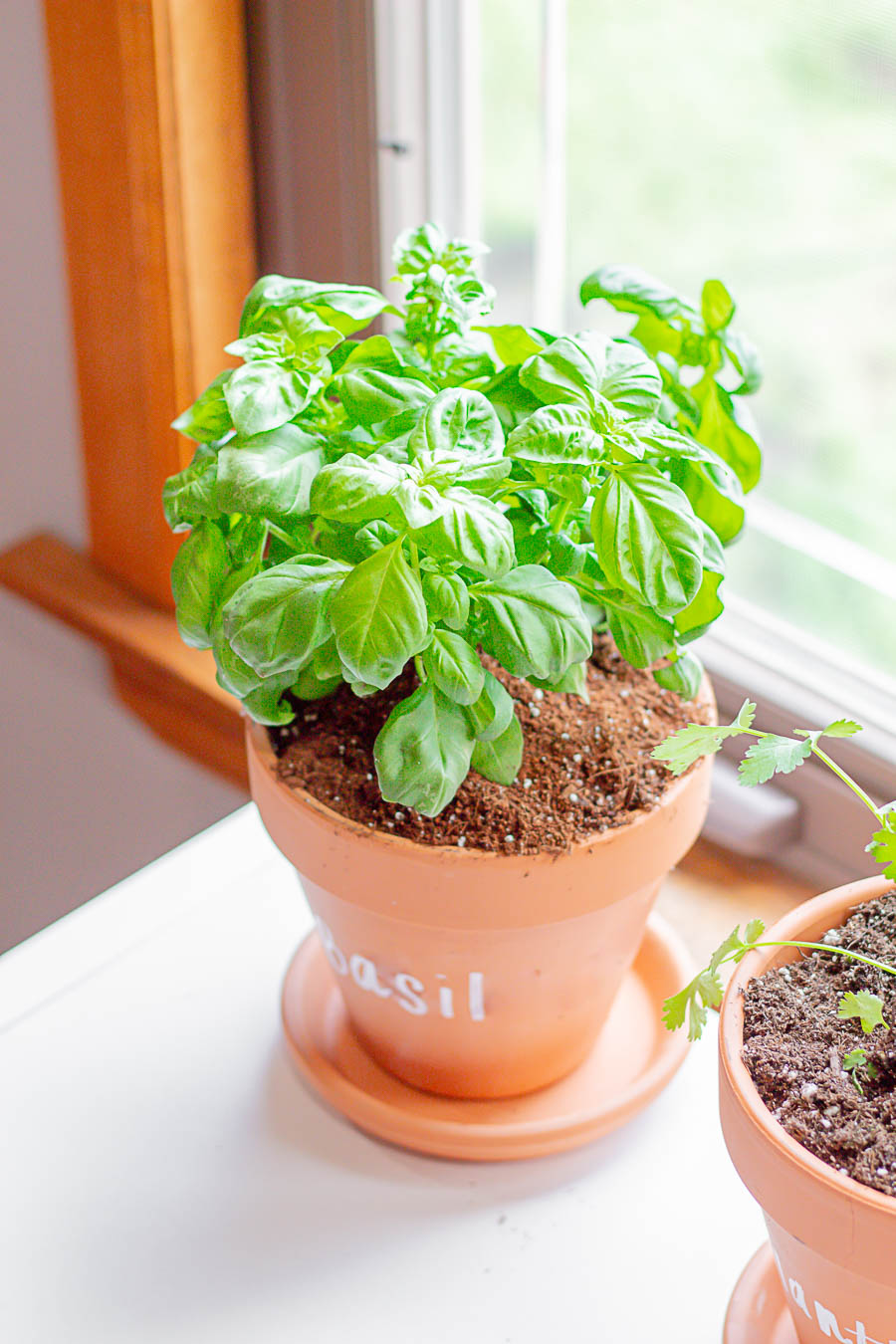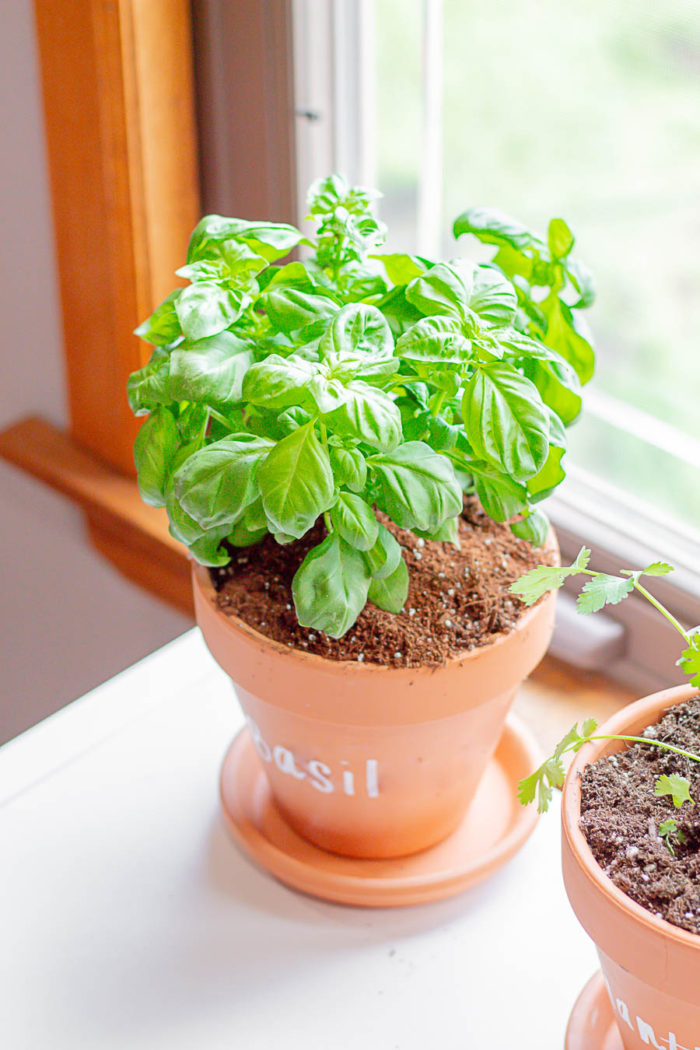 A few simple tips to successfully grow an herb garden
1. The more light, the better.
If you want the most flavorful herbs, you'll want to give them the strongest bright light possible. Herbs prefer 6-8 hours of sun each day. A large window sill or a table by a bright window, preferably a south-facing window, is the perfect place if your home allows it. I know not all homes are created equal so if you have limited space or don't get enough light, investing in a grow light is a great option. No, those don't have to break the bank, I share some great options below!
2. Properly watering your herbs.
You don't want to over-water your herb plants, which can cause root rot and your herbs won't grow. An easy way to ensure you don't over-water is by investing in a self-watering system, I've linked a few options below. However, if you don't want to do that, you can either purchase pots with drainage holes in them, like terracotta pots and their corresponding pans and water them from the bottom. Alternatively, you can test the soil to see if the top 2 inches of soil are dry, if so, you can slowly water your plant. Slowly watering your own herbs is crucial to ensure that the soil soaks up the water. No matter what, you want to make sure that you have well-drained soil to nourish your plants and keep them growing!
3. Keep the different herbs in separate pots.
I know, technically, you can grow herbs together. However, I suggest for the best results, you keep them in their own separate pots. 
Let's get into some indoor herb garden ideas!
If you're looking for a self-watering, contemporary-looking, countertop herb garden grow kit, this could be for you! No green thumb is required! This particular kit doesn't come with a grow light, so the best spot for this would be by a window to get plenty of sunlight.
This is an all-in-one indoor herb garden kit. If you are looking for the easiest way to grow herbs. It's self-watering and has a grow light. Plus, it comes in 3 different colors so it's perfect for any kitchen decor!  
This doesn't have any herb planters that come along with it, so you'll have to purchase your own pots, like the clay pots featured in the photo. But, it's a great choice if you don't have a sunny window since it's a garden kit with an LED light. 
Plant your herbs in pretty pots
​If you want a customizable windowsill herb garden option, you can always purchase your own pots! Here are a few of my favorites from Target.

Use hanging planters for a vertical herb garden
If you have a small space, a great idea is to create an indoor garden space is to have a vertical garden. Hang it in front of your kitchen window, or any window that gets bright light. You can purchase your own off Amazon, or it could be an easy DIY project.
AeroGarden Harvest is similar to the Click and Grow Herb Gardening Kit. It's an all-in-one indoor herb garden and is a good idea if you are known to kill plants. My parents have this in their kitchen and I know how easy it is to grow your favorite herbs. It tells you when it needs water and food, and you set the light on a timer so you just set it and forget it. 
​If you have kids or love a good, artistic DIY project, upcycling tin cans, plastic bottles, or mason jars is such a fun way to create a beautiful kitchen garden. 
We love a good IKEA hack, and these DIY herb garden ideas don't disappoint. I personally love the window herb garden idea. It's a wonderful way to utilize that window space, especially if you don't have much counter space, plus you can make it into a beautiful focal point. 
I love this idea to use mugs as herb pots, especially if you can thrift some beautiful mugs. They make perfect small pots. It's a great way to really show off your interior design style and add some different elements to your kitchen. 
If you want another DIY indoor herb garden idea, these chalkboard paint pots are so fun! I recommend using terracotta pots, they have good drainage and are really easy to paint. They also come in a variety of sizes so depending on how much space you have you can buy whatever is perfect for you. 
FAQ
Here are some common questions that will help you build your indoor herb garden.
Do indoor herbs need direct sunlight?
Nope! Herbs need 6-8 hours of light. Whether that is direct sunlight or cool white fluorescent bulbs. If you go for the LED light route, make sure plants are 6-12 inches from the light.
Do indoor herb gardens really work?
Yes! They absolutely do! Depending on the indoor herb garden you choose, you may have to put in more work than others, but they absolutely do.
Do indoor herb gardens attract bugs?
They absolutely could, if you notice bugs you can make a soap spray. Mix 2 teaspoons of liquid detergent with 1 pint of water.
How do I keep my indoor herb garden alive?
Keep them in rooms that are at least 65-75 degrees (Fahrenheit) during the day and 55-60 degrees (Fahrenheit) at night and make sure you are properly watering them, but not over watering them.
Other Amazon finds for your home garden
If you're worried about over-watering, especially having a garden of different plants with varying needs, you can get this moisture meter from Amazon for only $10!
If you want a fun way to display your plants, especially if you live in a place with floor-to-ceiling windows, I love the look of this tiered indoor plant stand.
Also, I love a cute label for your indoor herbs, here is a 12-pack from Amazon.
Pin it for later!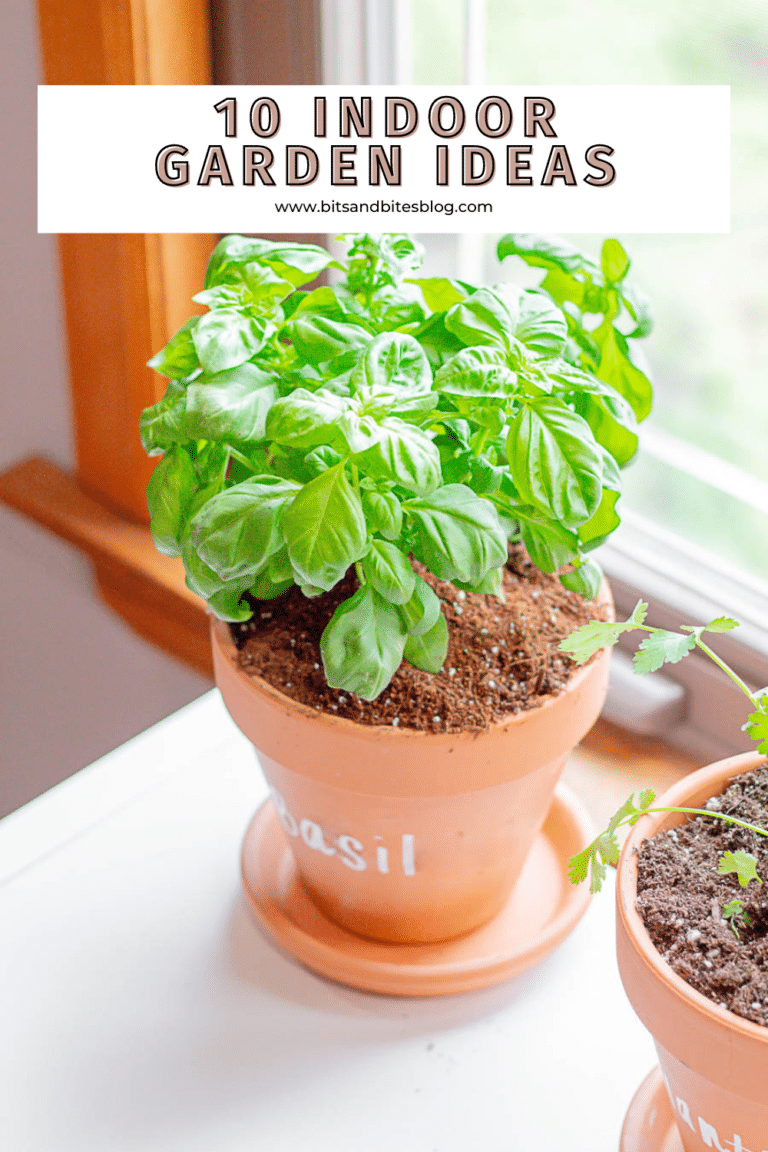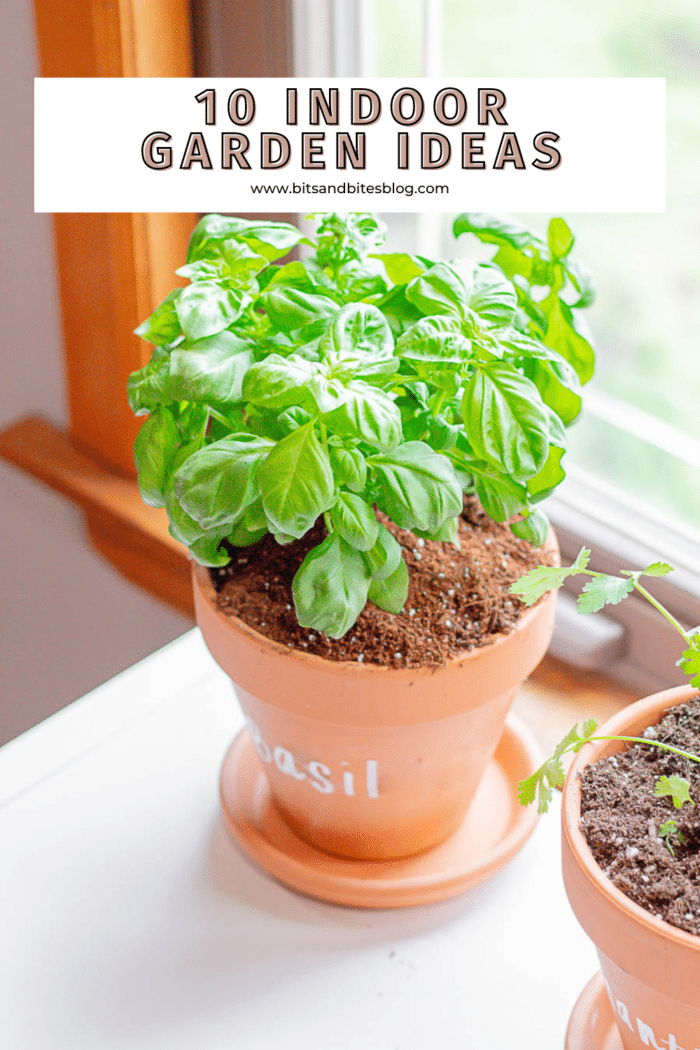 Recipes to create with your indoor herb garden