Daiquiri vs margarita, what really is the difference? These are both some of the most popular cocktails and for a good reason! They're delicious and refreshing, but what are the key differences between the two? Let's discuss.
This post may contain affiliate links, meaning I may earn a small commission when you click on the links and make a purchase. I will never recommend a product that I don't support 100%.
Daiquiri vs Margarita - what's the difference?
The daiquiri and margarita are among the most popular drinks and for good reason! With the fruity flavors, and possibilities of the variations, there are a lot of similarities between both cocktails. Although both tropical and perfect for a hot summer day, here are the differences between a daiquiri and a margarita.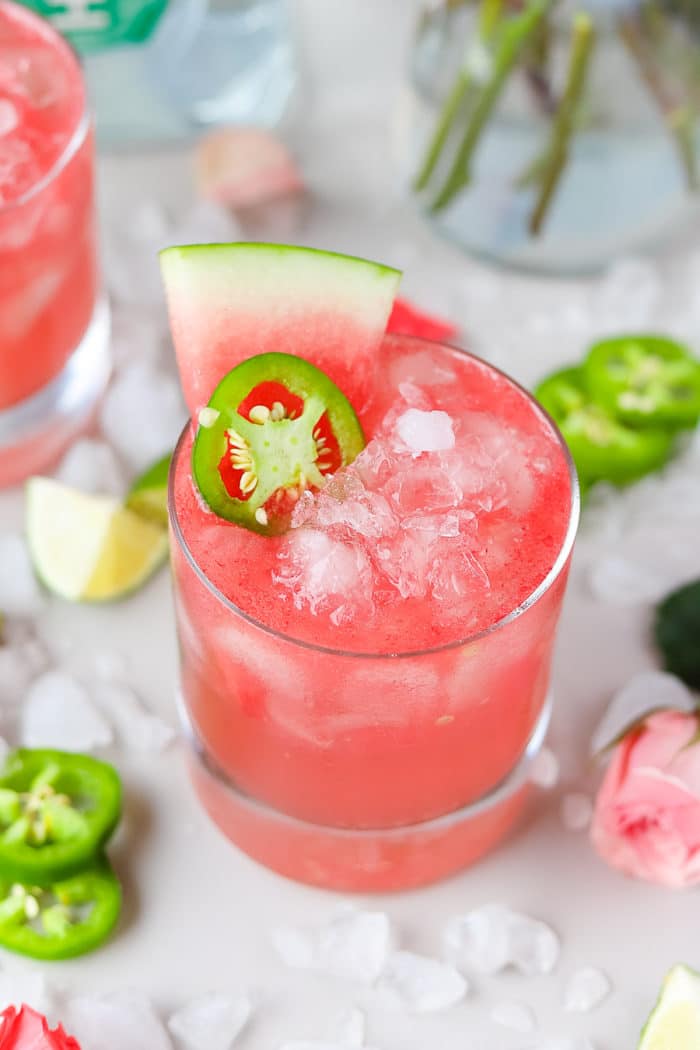 What's in a daiquiri?
A classic daiquiri is a combination of white rum, lime juice, and simple syrup. If you order a traditional daiquiri, it will come in a chilled coupe or martini glass with a sugar rim and garnished with a lime wedge, wheel, or twist. Similar to a margarita, it comes in many fun flavors both in cocktail form or frozen.
What's in a margarita?
A classic margarita is a combination of silver tequila, orange liqueur (like triple sec or Grand Marnier) fresh lime juice, and light agave syrup. Margaritas can be served on the rocks, typically in a margarita glass, or frozen, with a salt-rimmed glass. Similar to a daiquiri, it can come in many fun, different flavors. It can be garnished with a lime wheel, slice of lime, or any other fruit that would make sense.
Daiquiri vs Margarita - Liquors
The main difference between these two classic cocktail recipes is the liquor, the main ingredient in both cocktails. A daiquiri is made with white, or light rum, while a margarita is made with tequila. Margaritas are typically made with blanco tequila, given the tequila options. Daiquris are typically made with white rum, as opposed to dark rum or spiced rum. Both are basic drinks, so you should have both Blanco tequila and white rum stocked in your home bar!
Daiquiri vs Margarita - Origins
The daiquiri hails from Cuba and is said to have been created around the late 1800s. It's named after the town it was created in, Daiquiri, located in southeast Cuba. Jennings Cox, an American mining engineer who was working in the area, is credited with creating this cocktail after he was looking for a spirit to replace the gin that had run out. He used a light rum, combined it with citrus juice and sugar and the daiquiri recipe was created. The original margarita has so many origin stories, it's hard to tell which one is true. There are different stories about it hailing from both Mexico and the United States but has gone through many various names like a Tequila Sour, Tequila Daisy, and finally, the margarita.
Daiquiri vs Margarita - Sweeteners
Both delicious cocktails have a sweetener component to offset the sourness of the lime juice. This is another main distinction when discussing daiquiri vs margarita. A daiquiri is sweetened with simple syrup, which is just equal parts sugar cane and water. A margarita is sweetened with agave nectar made from the blue agave plant. Although they have subtle differences, they do give each cocktail a different sweetened flavor. Additionally, when you make variations like a strawberry daiquiri or a strawberry margarita, that fruit adds a sweetener component, too.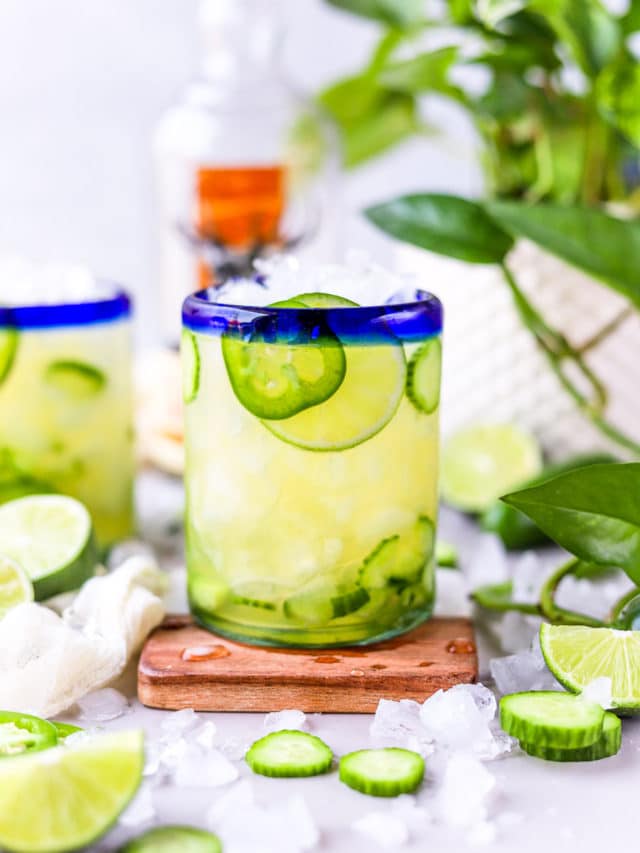 Which is stronger, a daiquiri or a margarita?
​Both cocktails are around the same amount of alcohol. Of course, it depends on who is making your cocktail and the specifics of the recipes. However, tequila typically has 35% - 40% ABV and rum has around 35%- 80% ABV, depending on what kind.
Which is sweeter, a margarita or a daiquiri?
Similar to the strength of each cocktail, they have about the same amount of sweetness. However, if you use a daiquiri mix or pre-made margarita mix, your drink may be sweeter, or if you're making a fruity variation, that could affect the sweetness, too.
Daiquiri variations and recipes
Hemingway Daiquiri:​ named for Ernest Hemingway himself, it also goes by the name Papa Doable. The story goes that Hemingway was walking past a bar while the bartender was making daiquiris. He requested for the bartender to omit the sugar, double the rum and add grapefruit juice. Thus, the Hemingway Daiquiri was born. It has a tangy flavor from the grapefruit juice and is a delicious twist on the traditional recipe.

2 ounces white rum
½ ounce maraschino liqueur
¾ ounce lime juice, freshly squeezed
½ ounce grapefruit juice, freshly squeezed

Banana Daiquiri:​ if you want a real tropical twist, opt for a banana daiquiri. It's super simple to make and if you like banana-flavored, you'll like this!

2 ounces aged rum
½ ounce banana liqueur
1 ounce lime juice, freshly squeezed
¼ ounce demerara syrup

Strawberry Daiquiri:​ this is probably one of the most popular daiquiri variations and for a good reason! The sweet element added from the strawberries is so delicious, there's no wonder why it's such a popular choice.

​½ ounce simple syrup
2 ounces lime juice
2 ounces white rum
2½ oz strawberry puree

Frozen Daiquiri:​ this variation doesn't really need any particular recipe, because add some ice cubes and your daiquiri ingredients into a blender, and you have yourself a refreshing drink.
Best way to serve a daiquiri
You'll want to serve a straight-up daiquiri (a non-frozen one) in a chilled glass. I like serving them in coupe glasses, personally. If you are making a frozen daiquiri, you'll want to serve it in a cocktail glass similar to these ones. Garnishes could include lime slices or any other fruit you use in the recipe. You can also add sugar to the rim of the glass, it's not necessary, but it could be fun!
Margarita variations and recipes
With a few additional ingredients, you can make margaritas perfect for any time of year.
Spicy Mango Margarita: this is one of my favorite margarita variations. It is​ just a personal preference, but I love the combination of mango and spice.

½ lime juiced
1-3 jalapeno slices seeds in
½ oz. triple sec
2 oz. tequila
3 oz. mango juice
1 tbsp Tajin for the rim

Orange Juice Margarita:​ this is also known as a "Texas Margarita" and would be fun for a brunch cocktail if you're hosting!

1.5 oz. tequila
¼ fresh orange
¼ fresh lime
3 oz. orange juice

Spicy Cucumber Margarita: is there anything better than a spicy margarita on a hot summer day? Clearly, I love a spicy marg. I highly recommend a salt rim for this cocktail.

2 slices fresh jalapeno
½ lime juiced
1 in. fresh cucumber sliced
2 oz. tequila
2 oz. margarita mix of choice
1-2 oz. cucumber juice

Frozen Margarita:​ similar to a frozen daiquiri, you can throw your favorite margarita ingredients into a blender with ice and make yourself a frozen margarita.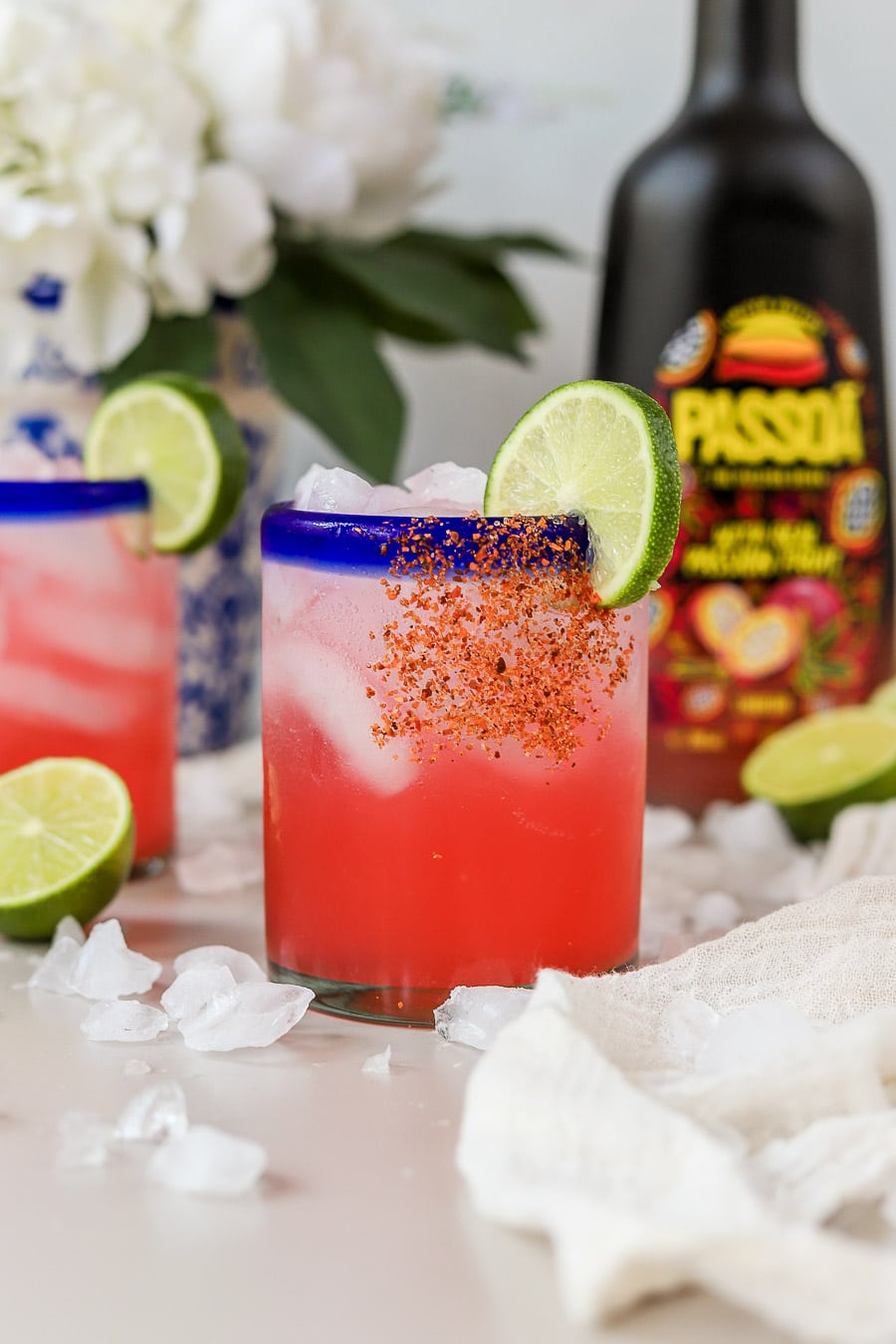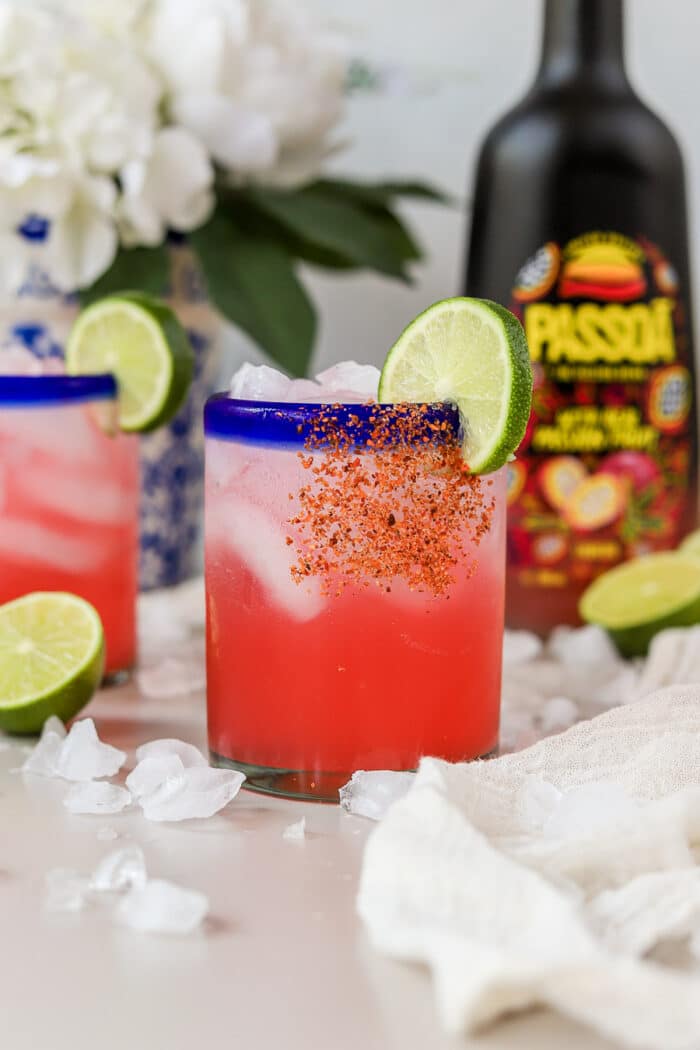 FAQs
Why is it called a daiquiri?
It is named after the town in Cuba, where the cocktail is said to have originated.
Why is it called a margarita?
It is named after singer Peggy (Margaret) Lee. A bartender supposedly named the cocktail after the Spanish version of her name.
Could you use lemon juice?
Yes! If you don't have lime juice, you could totally sub lemon juice in either of these cocktails.