A few weekends ago, Derek and I decided to go to Milwaukee. Well, it was planned out, and we were inspired to go after watching the German episode of Taste the Nation. If you haven't watched that show on Hulu already, seriously you should. BUT, to avoid getting off topic, enjoy my weekend guide to Milwaukee!
WHERE TO STAY IN MILWAUKEE
We were gifted a free 2-night stay at the Cambria Hotel Downtown Milwaukee. The COVID safety and sanitary precautions their team was taking made both of us feel very comfortable. There was plexiglass separating the front desk attendant with guests, signs everywhere depicting their sanitary procedures, as well as signs showing what you should do to take precaution. The elevators and hallways were marked as areas that were heavily sanitized.
Aside from the hotel employees themselves following the protocols and making guests feel safe, everyone we saw was wearing their masks, respecting social distancing and even respecting the elevator. Lots of individuals were taking turns in the elevators rather than attempting to cram themselves into one.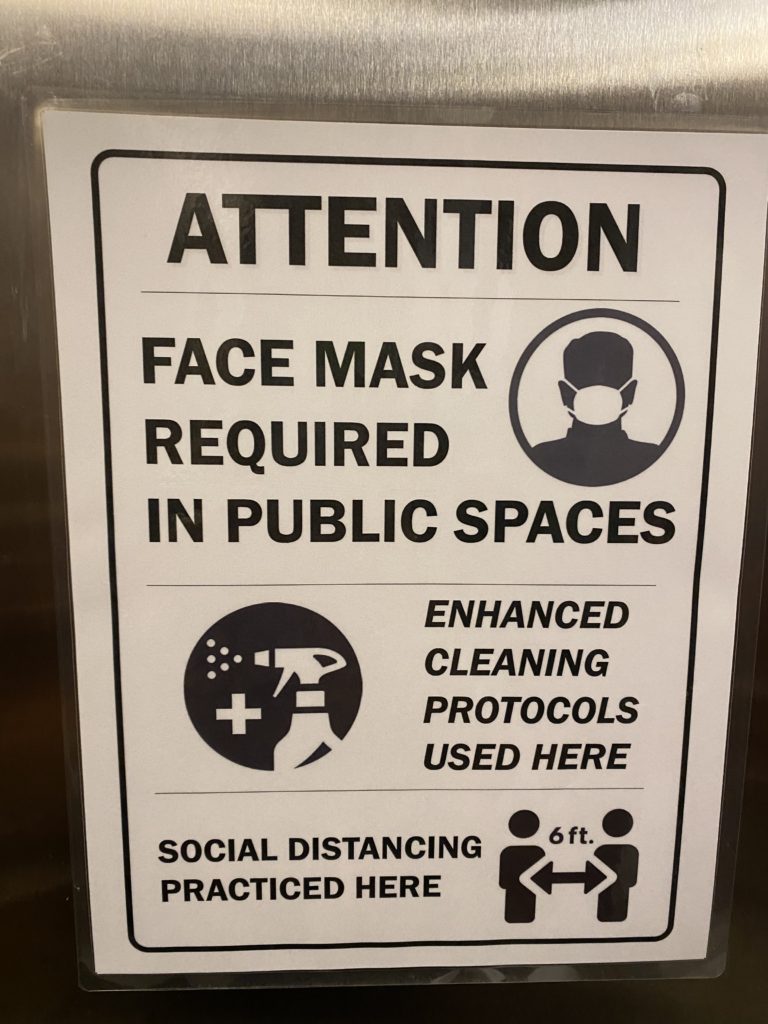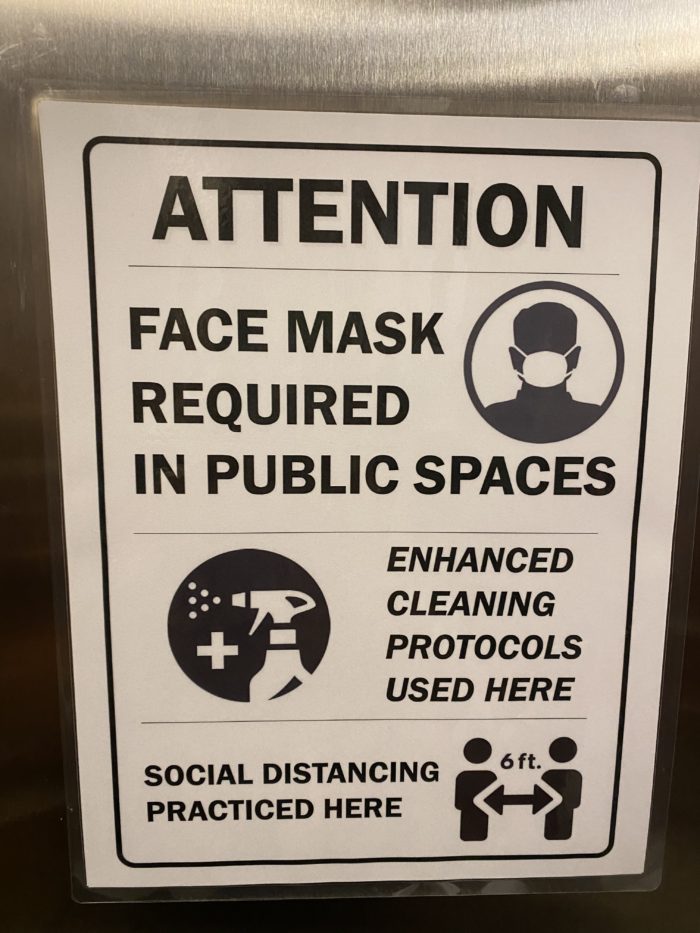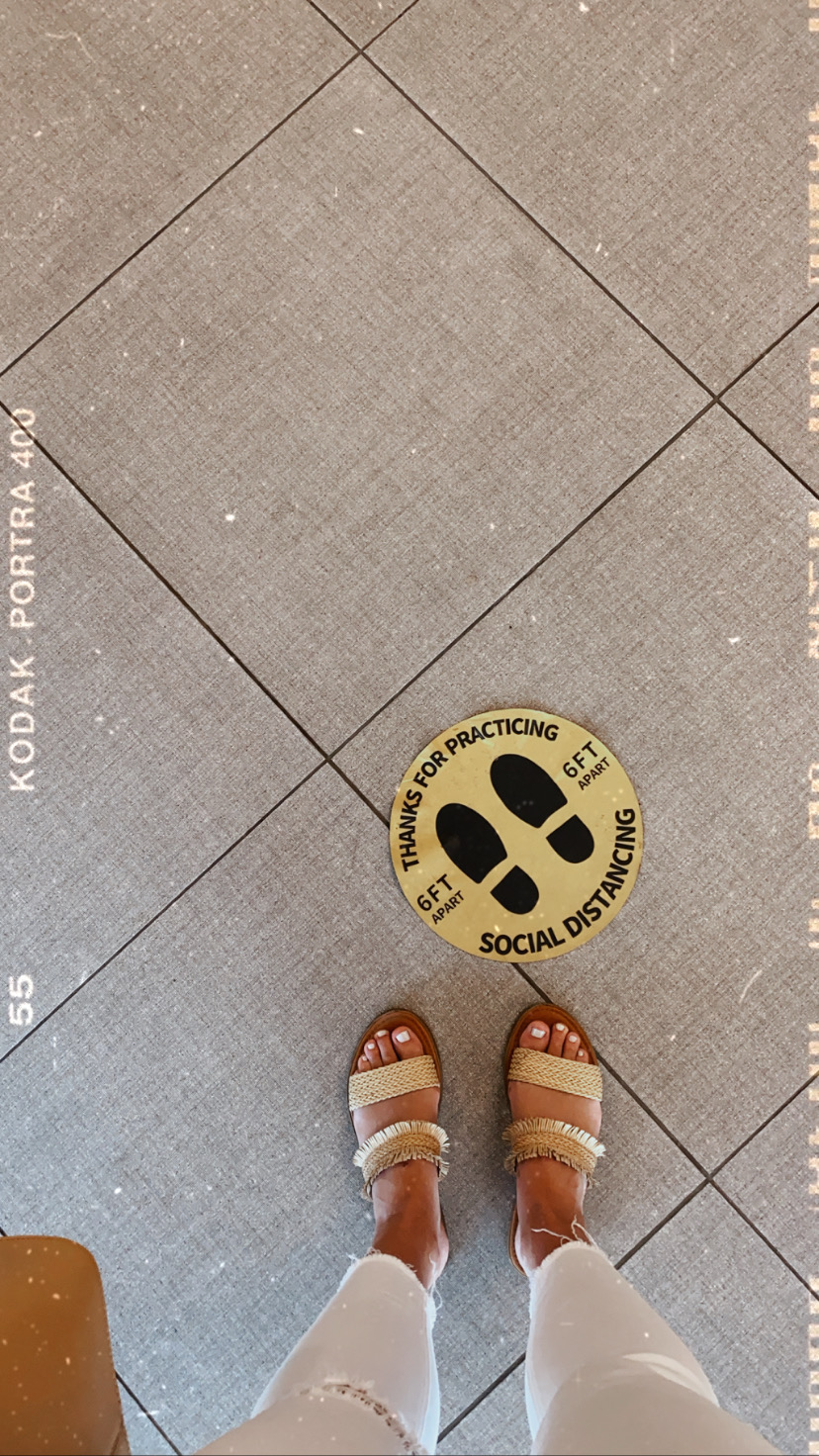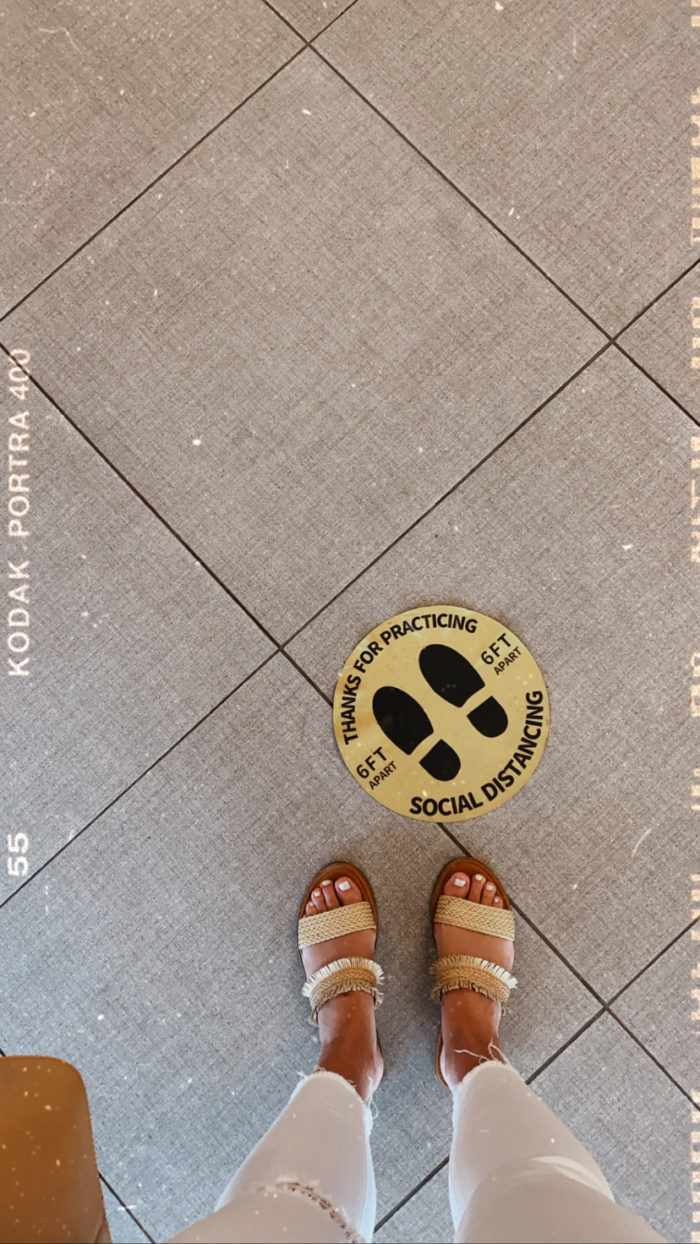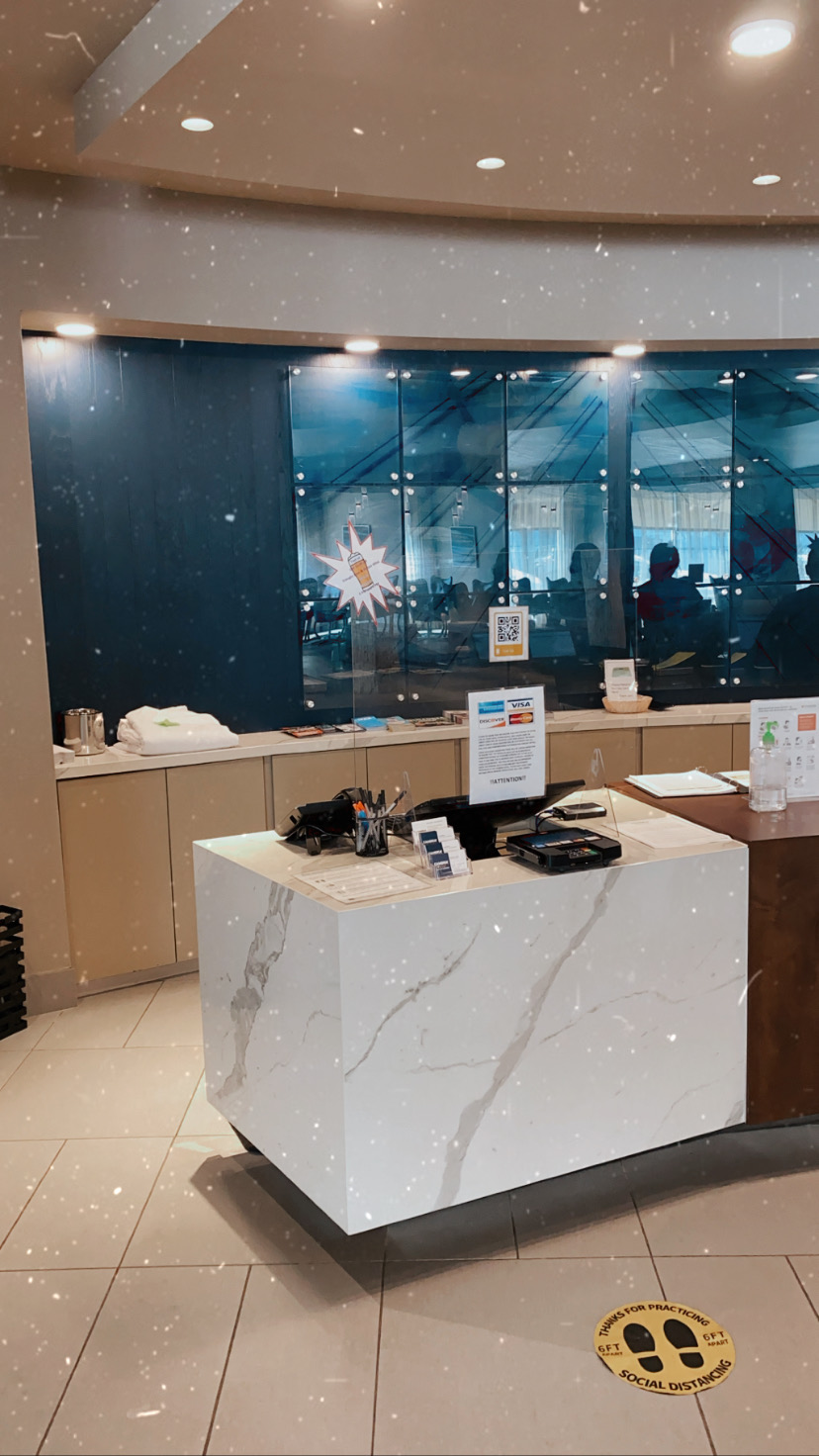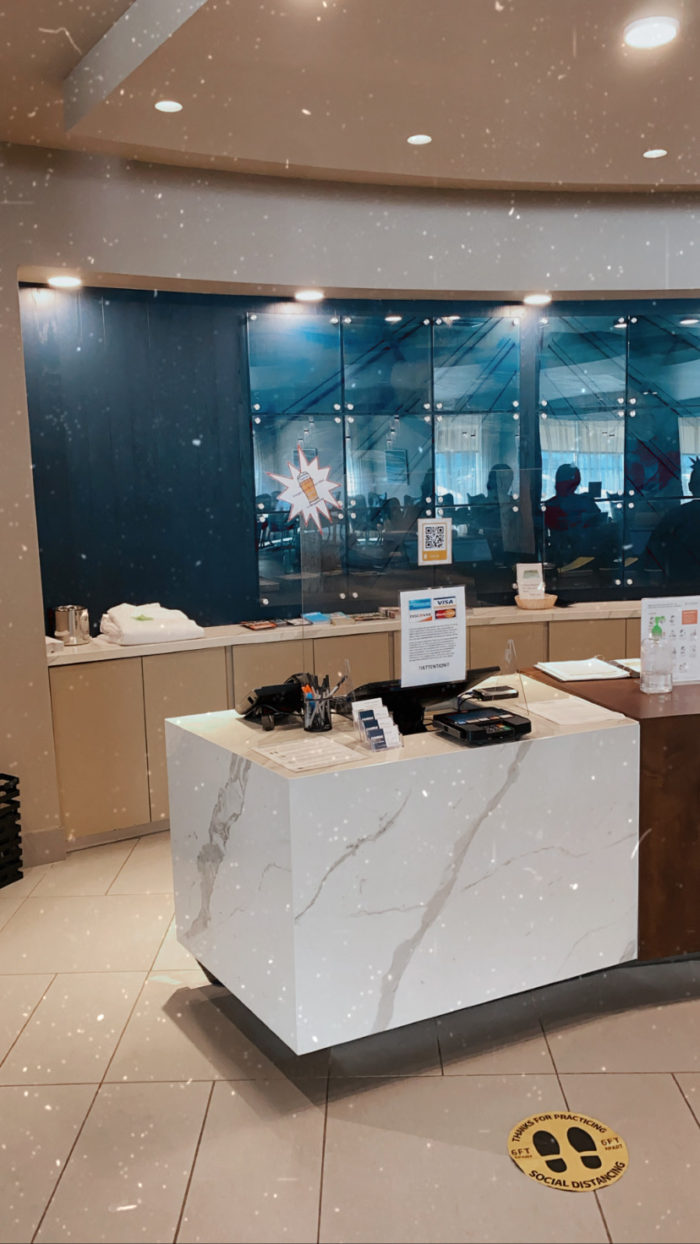 Aside from their COVID-19 precautions and procedures, the hotel was so nice. It just opened at the end of 2019, and everything is very modern. One of the things we loved were the blackout curtains. Our room had basically floor to ceiling windows and the blackout curtains were amazing. The beds were incredibly comfortable, and the bathrooms were super nice as well!
The bathroom that was in our room had a Bluetooth speaker mirror. So, you connect your phone to the Bluetooth and you have yourself some tunes playing out of your mirror! For someone who loves to listen to music while showering and/or getting ready, this was awesome.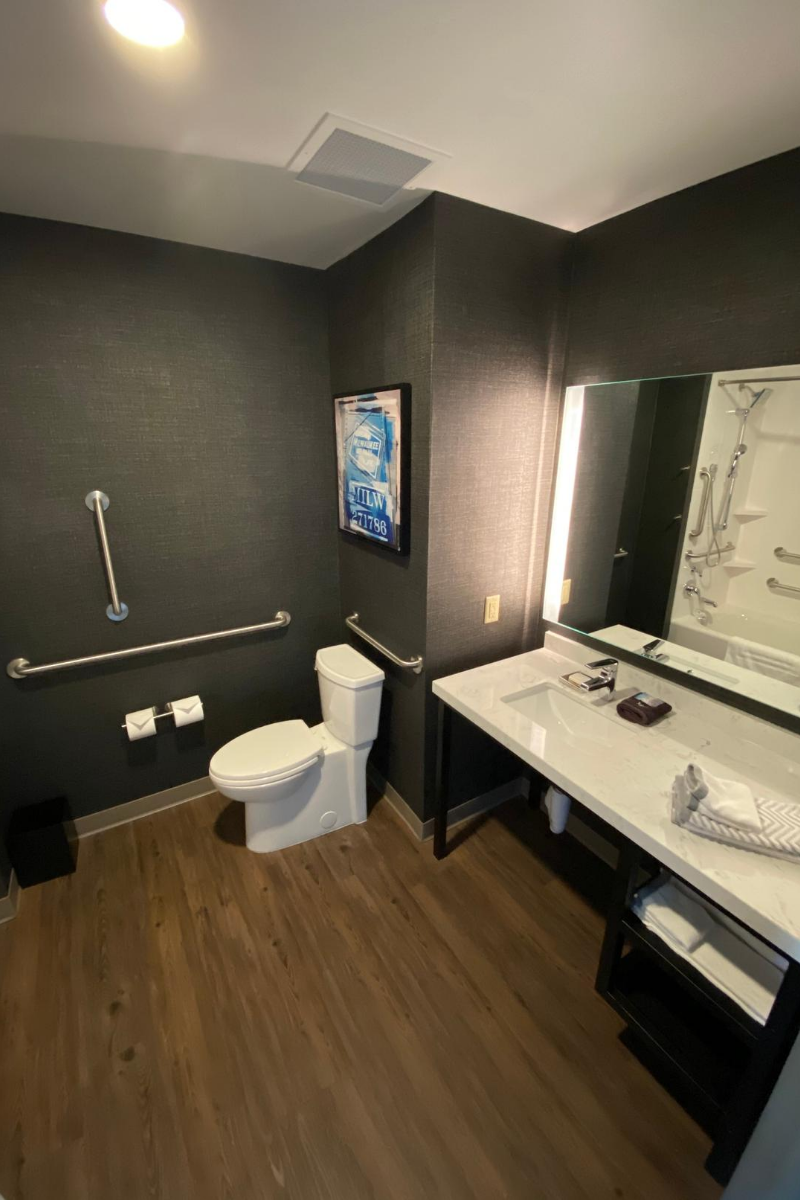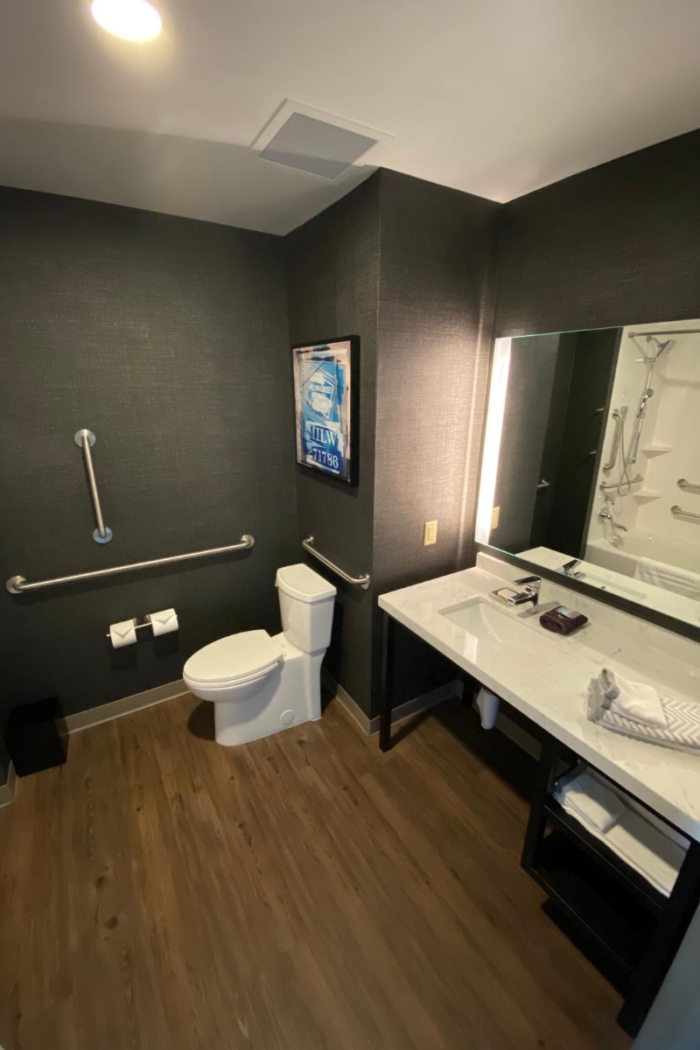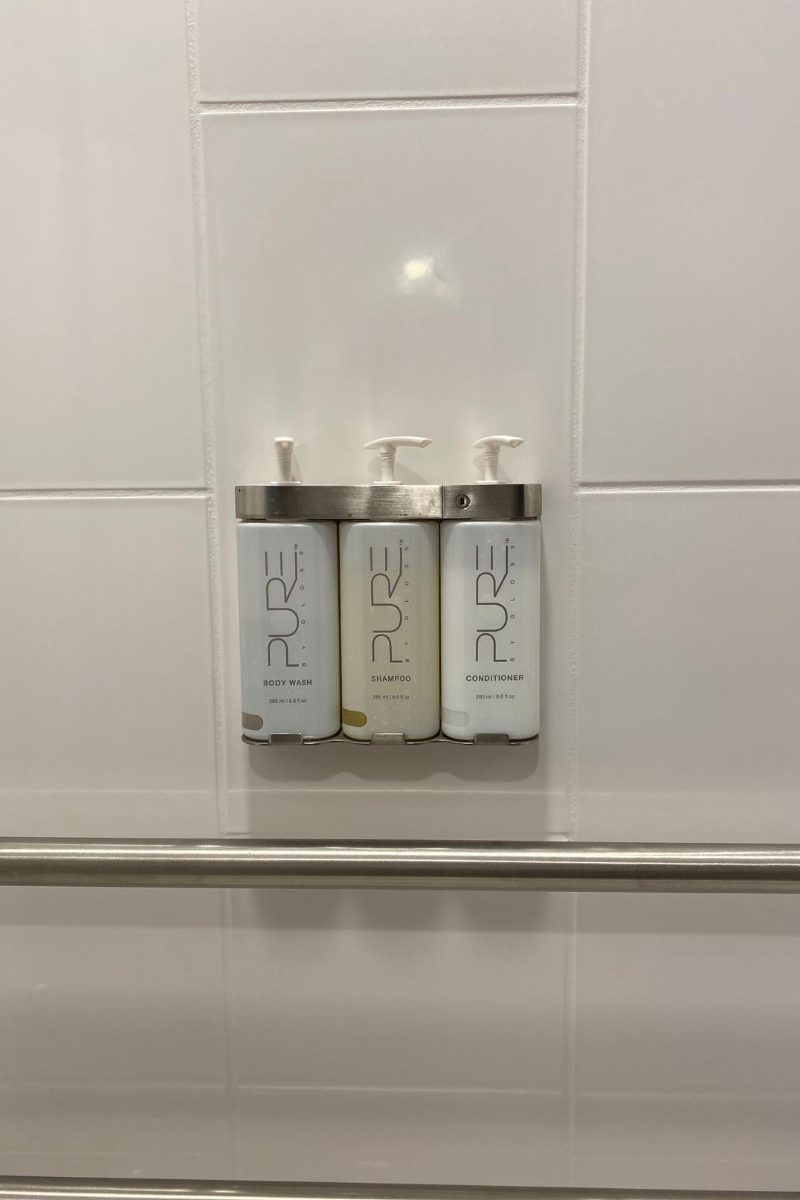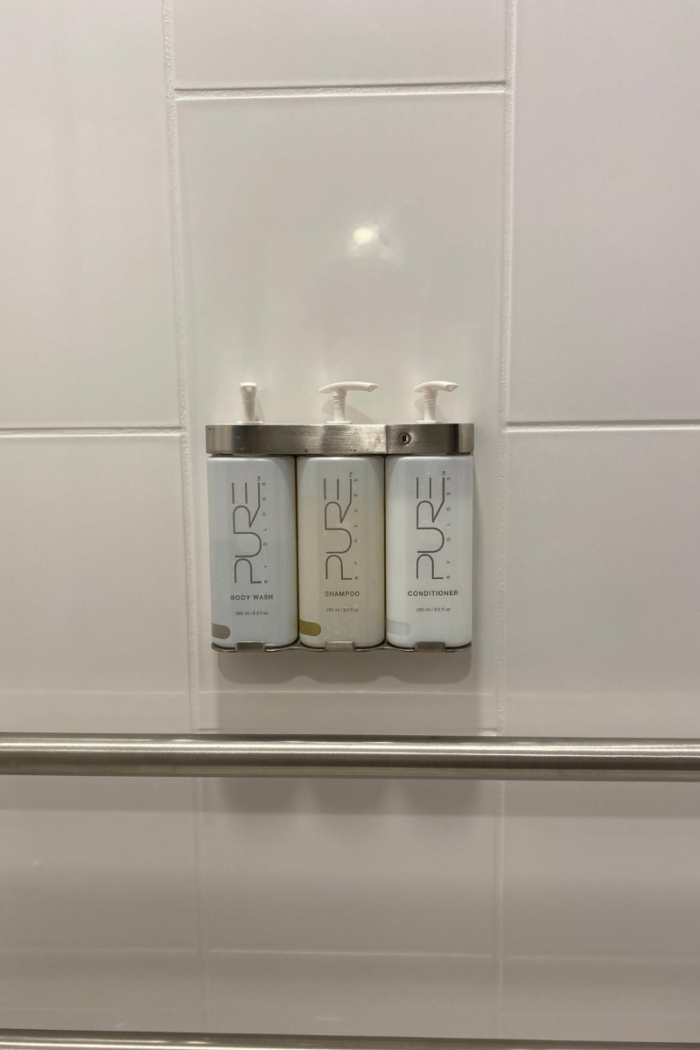 The location of the Cambria Hotel Downtown Milwaukee was definitely a double edged sword. It was so close to the super cute Historic Third Ward, a short walk away from Walker's Point and a short walk to the heart of Milwaukee. However, it is right next to the expressway. The first night I woke up at about 3 in the morning to drag racers and was kept up until 4am. Now, I'm not a bad sleeper. I can stop, drop and take a nap and/or fall asleep with little to no issues.
I woke up a little frustrated, just cause who likes being woken up? However, I realized that we had no real plans on Saturday and nowhere to be, so I went back to bed until 9:30am. The next night, I did take a Wal-Z sleeping pill to help me sleep through the night. If you're a light sleeper, I would request a room in the north part of the hotel!
Another plus to the hotel was that they had free parking for guests! Which is great, especially when you're driving up from Chicago.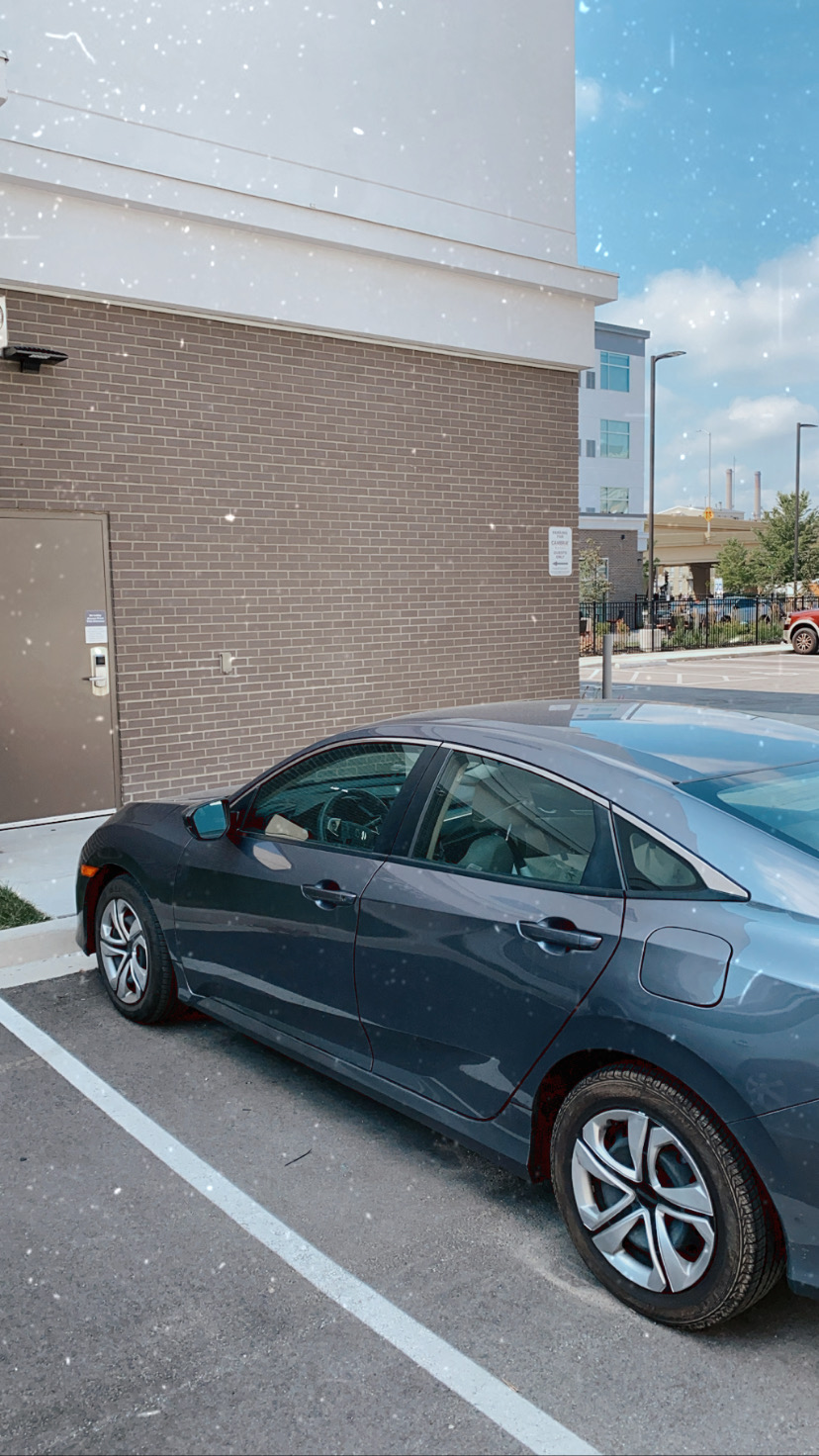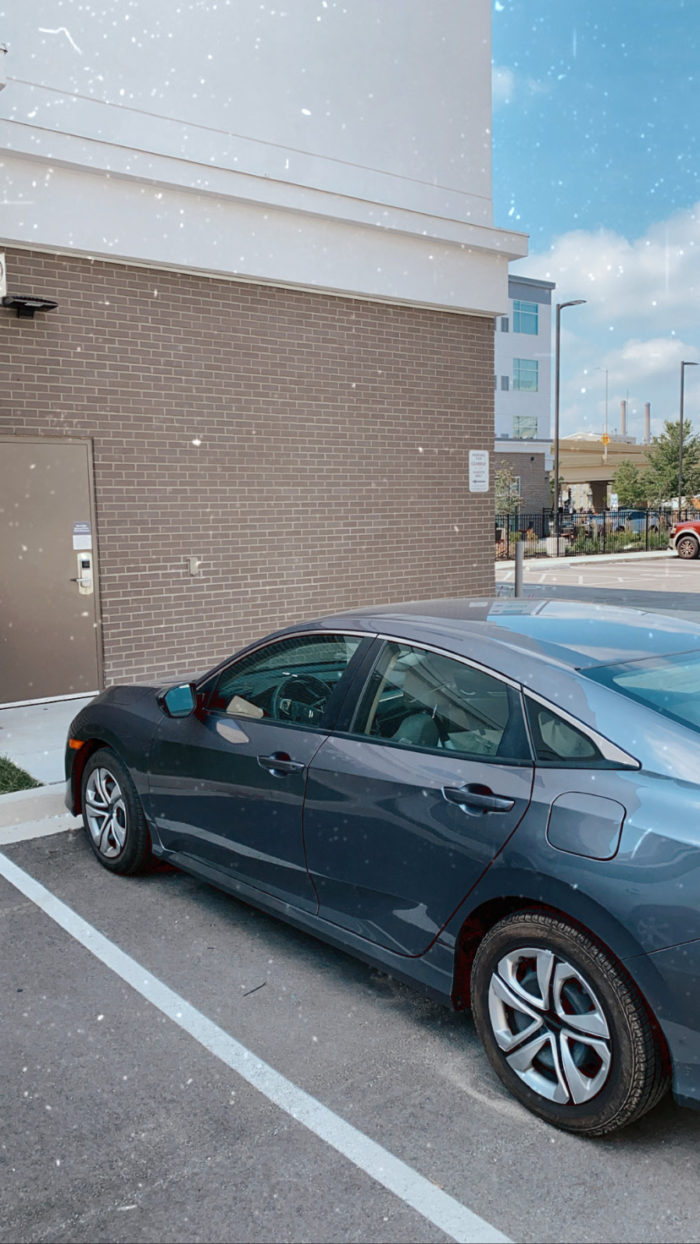 Here's a look at the rest of the hotel! There's a hotel bar, and a really nice outdoor patio that's a great option if you're looking to stop and have a drink before going out on the town.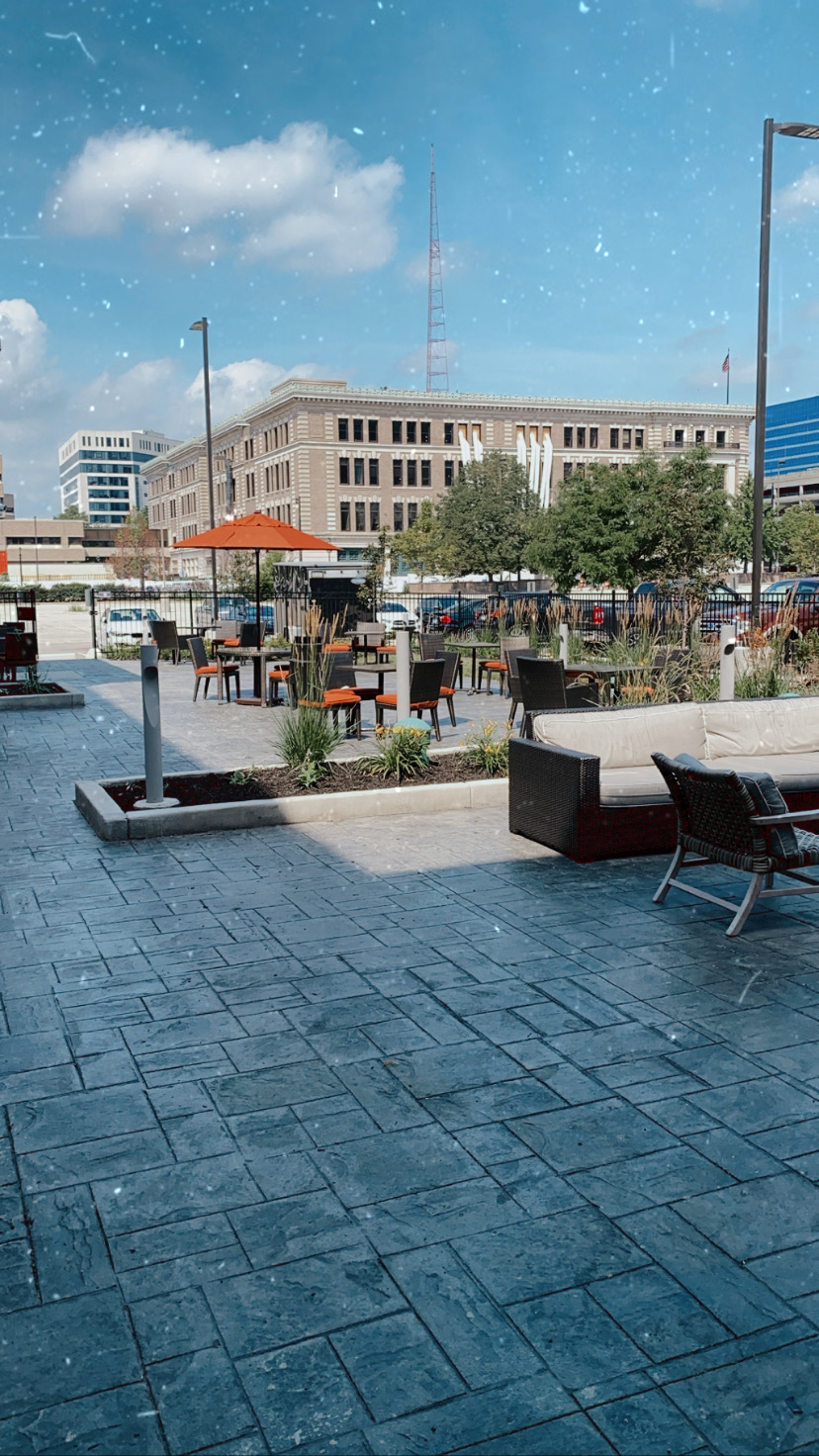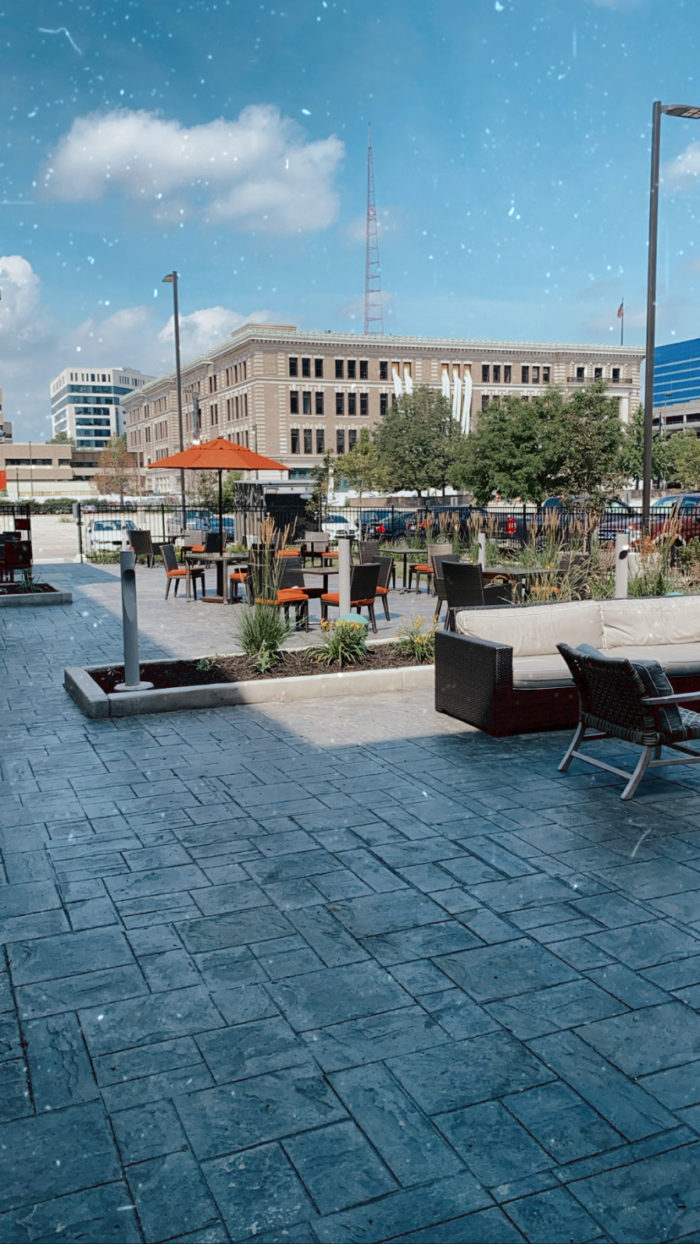 LET'S TALK ABOUT THE MILWAUKEE FOOD SCENE
I posted an Instagram Story once our stay at the Cambria was confirmed and I received SO MANY suggestions! We seriously are going to need to go back to cross more off the list. Here's the restaurants and breweries in Milwaukee that we went and highly recommend.
MOREL
We went to Morel on our first night for a nicer dinner. This meal was SO GOOD. They butcher all their meats in-house and also make all their breads and pastas homemade. Everything tasted so fresh. We started out with the Honey Ham Biscuit, which was recommended to us. It didn't disappoint. It was a housemade biscuit with ham, pan-seared, with honey drizzled all on it. For entrees, Derek ordered the Smoked Lamb Ragout - smoked + pulled Lamb paired with Pappardelle, Woodear Mushroom, Chili, Sarvecchio. He really really really enjoyed it. I ordered the Ricotta Cavatelli -- Ricotta Cavatelli, Heirloom Tomatoes, Tomato Water, Basil, Chili, Sarveccio.
Again, everything was SO fresh and their back patio was absolutely gorgeous! It was so secluded, and so nice. It felt like you were transported to a little farm restaurant and you couldn't tell you were in the middle of a city. Derek ordered a New Glarus Moon Man to drink with dinner and I had a Sangiovese Red Wine. Both did not disappoint.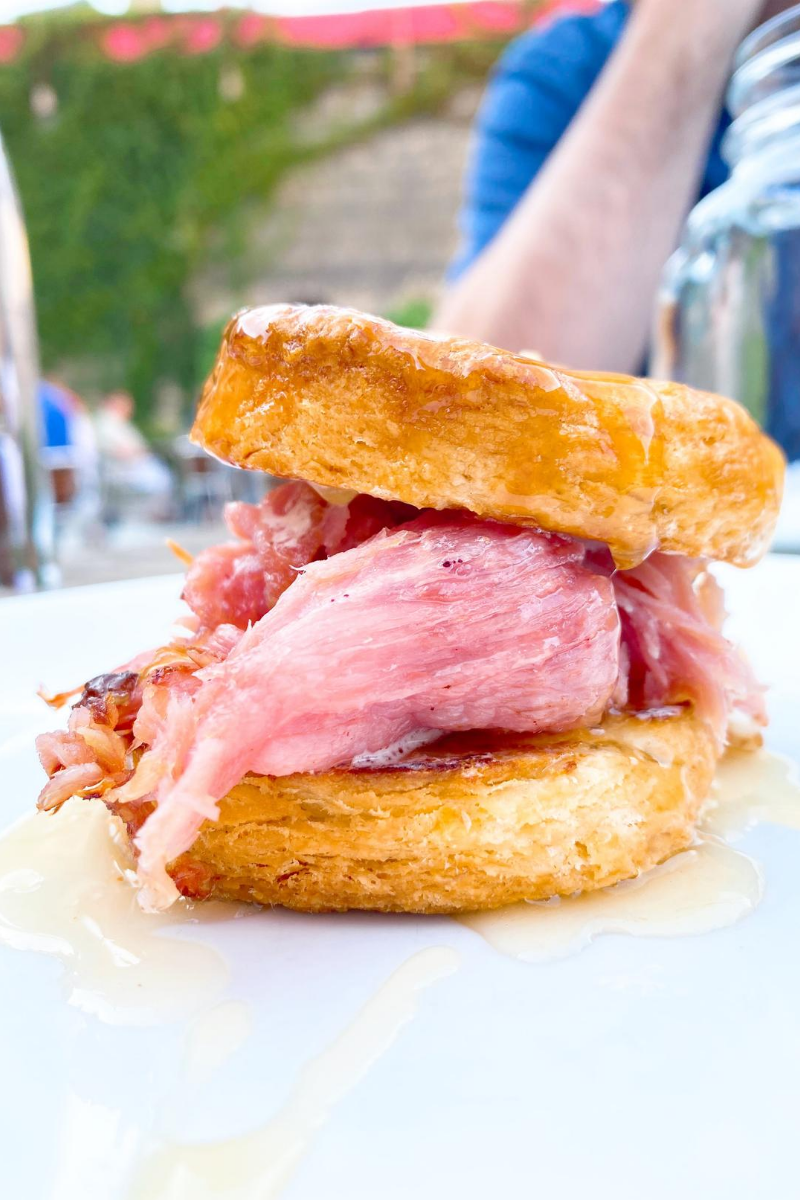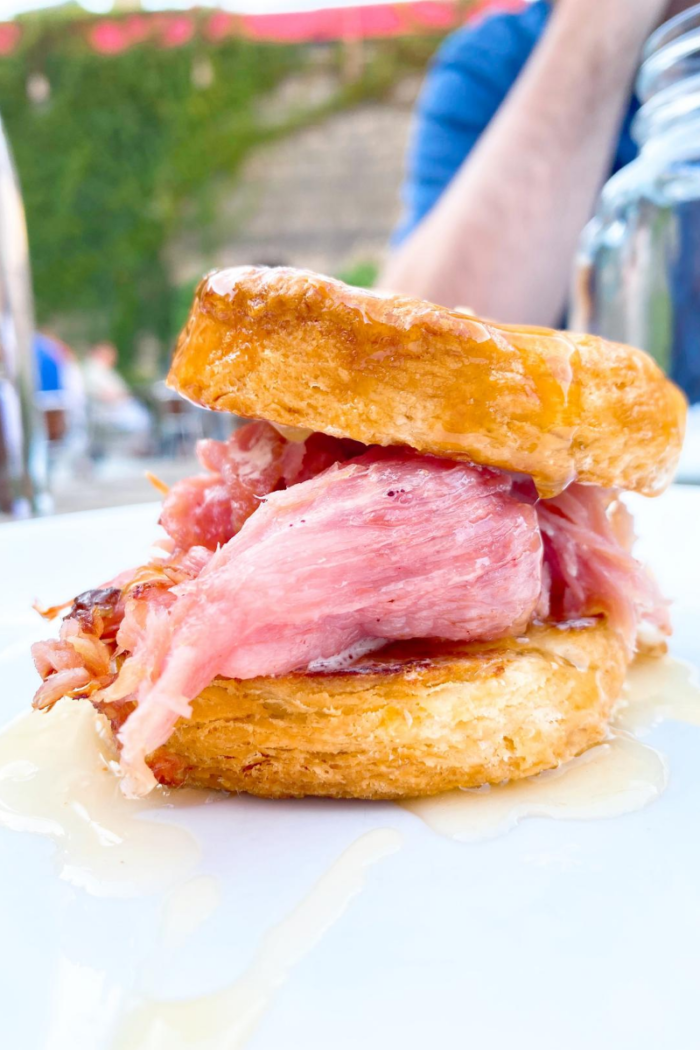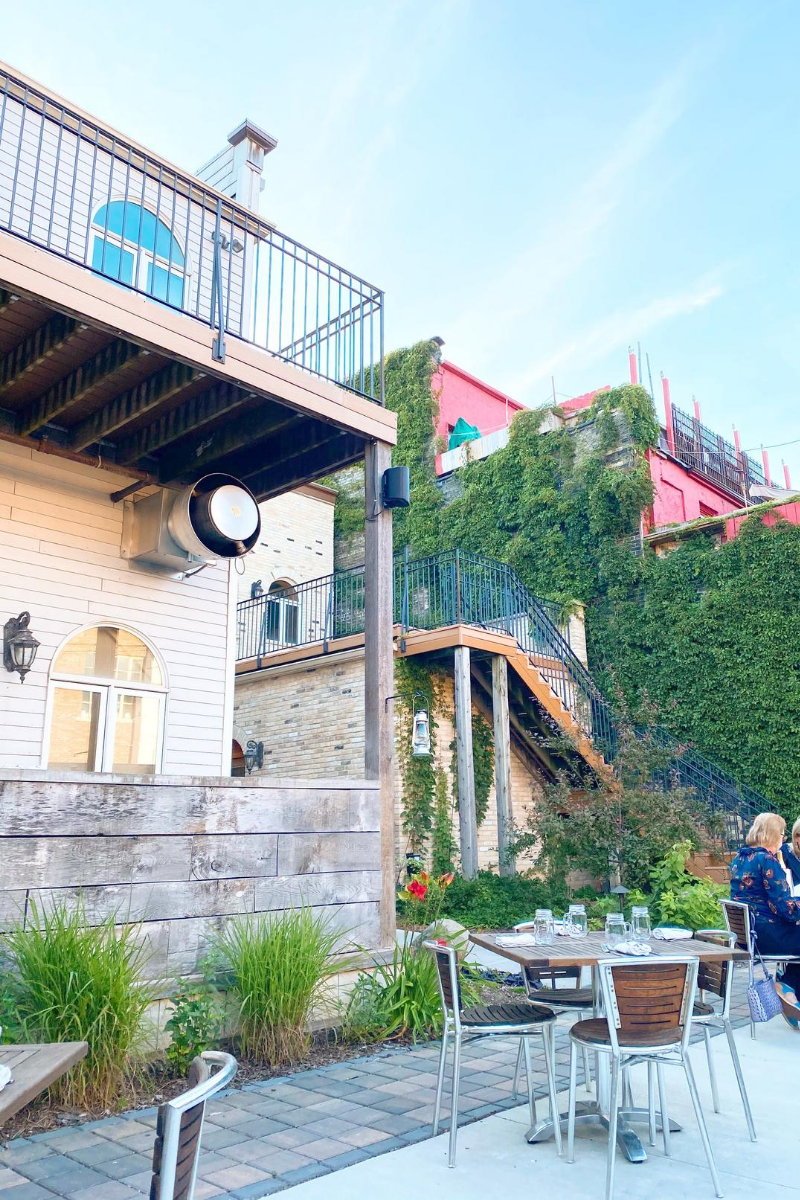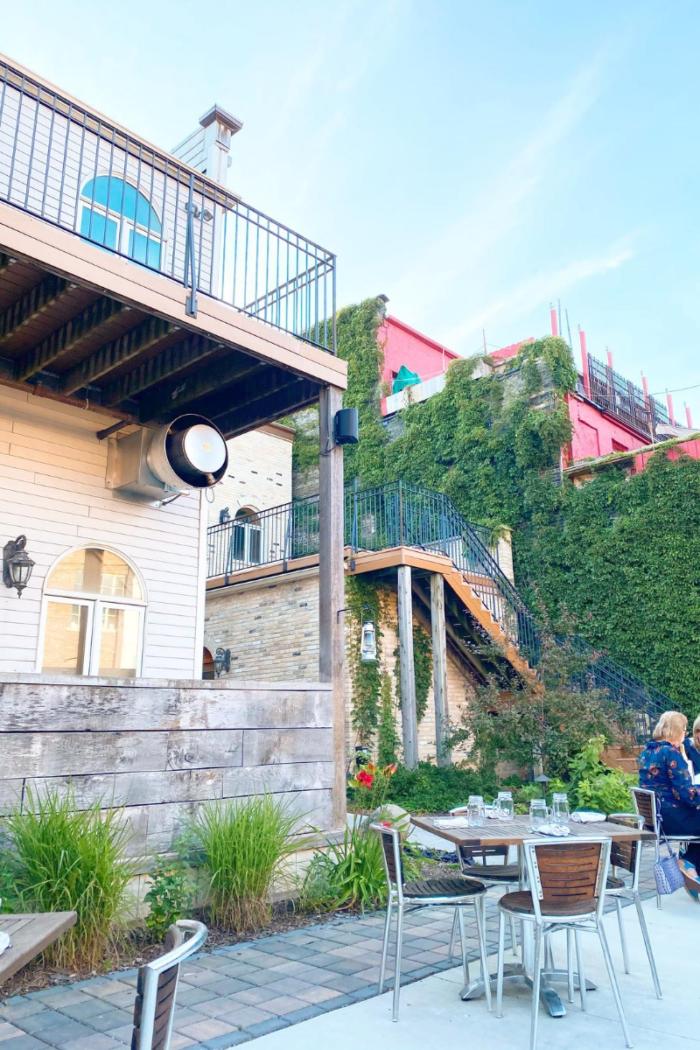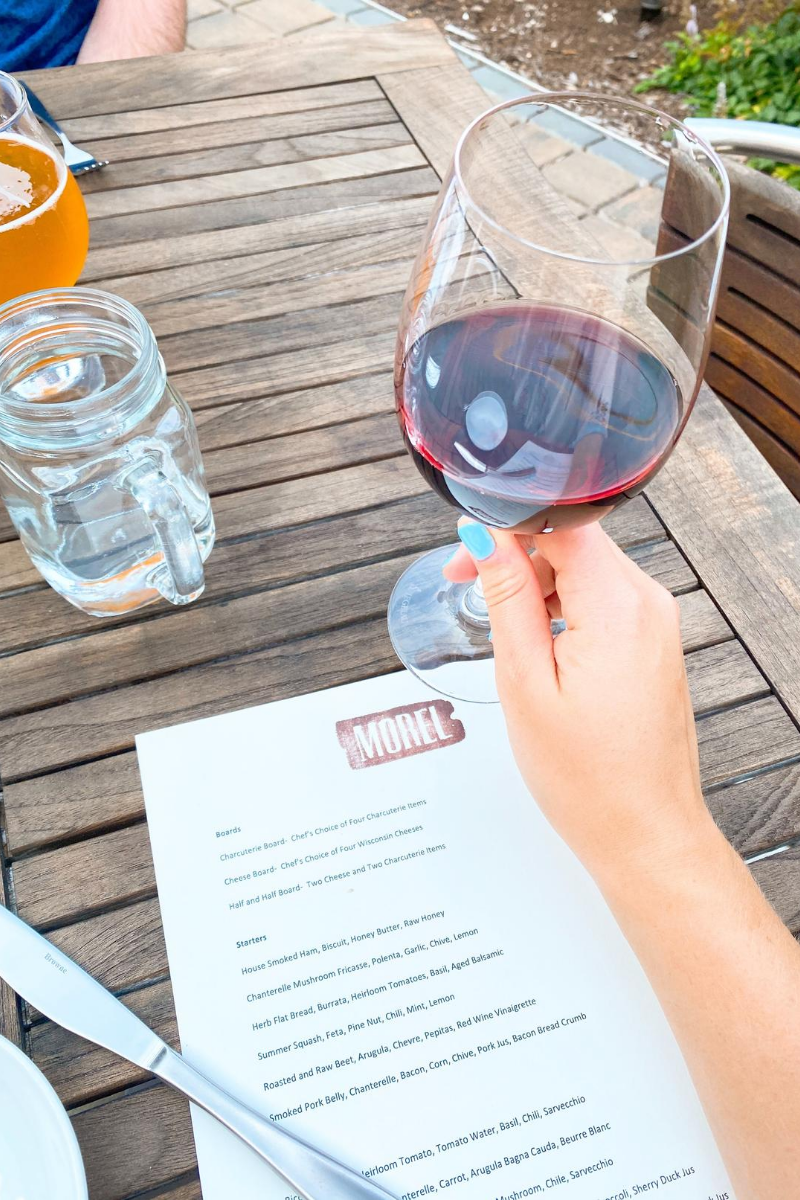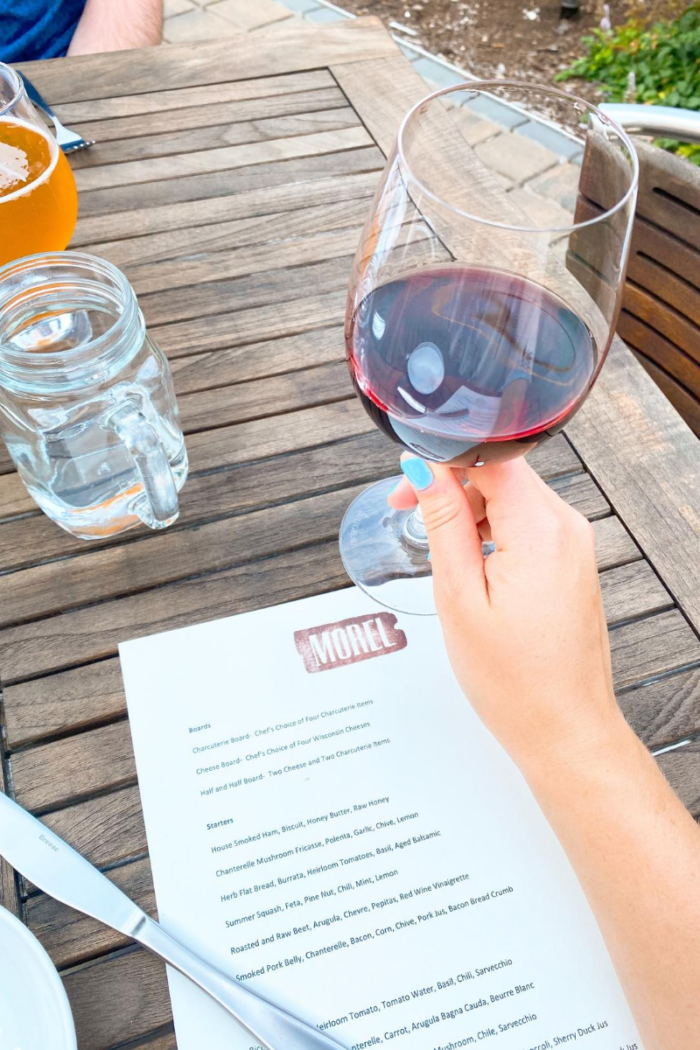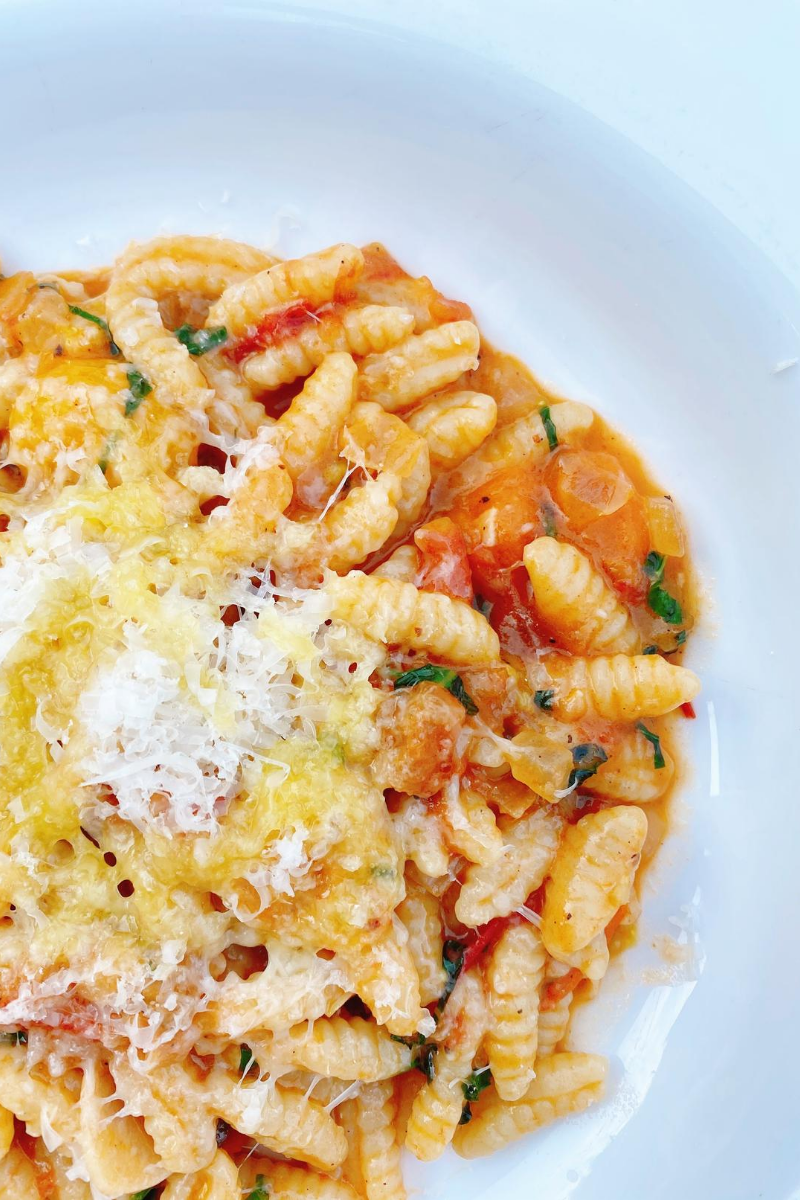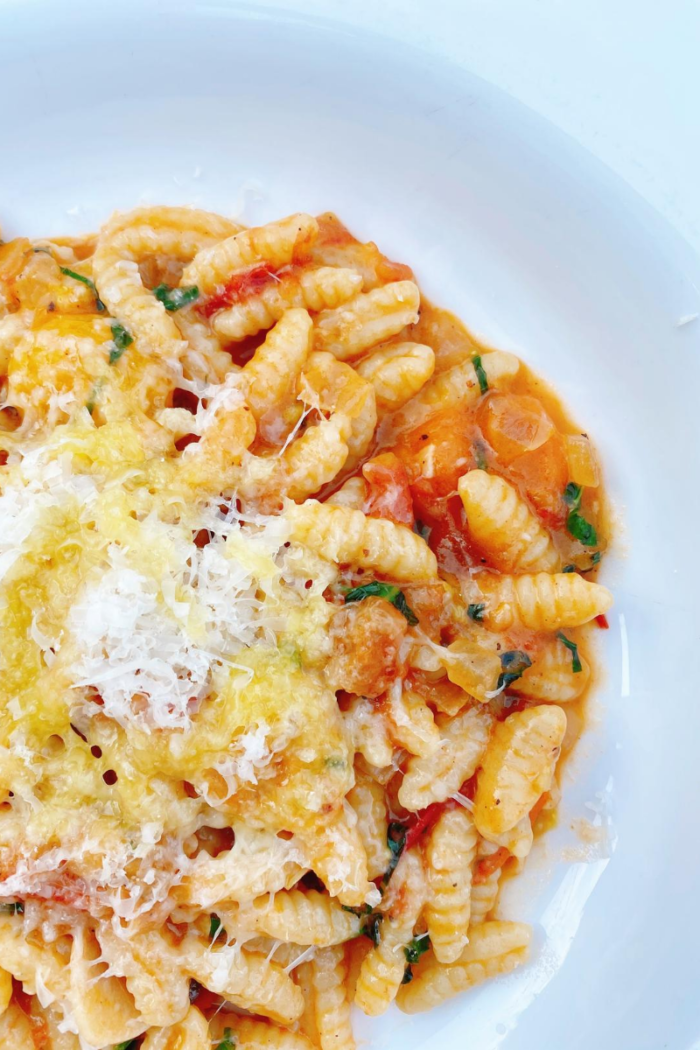 MOB CITY BREWING
After Morel, we decided to walk around the Walker's Point area, and ended up at Mob City Brewing. Derek ordered an IPA and neither of us were fans of it. However, I ordered a beer flight with some fun and fruity beers, and they were pretty good! Mob City Brewing also serves pizza and food, too. It smelled really good. Which is always a good sign.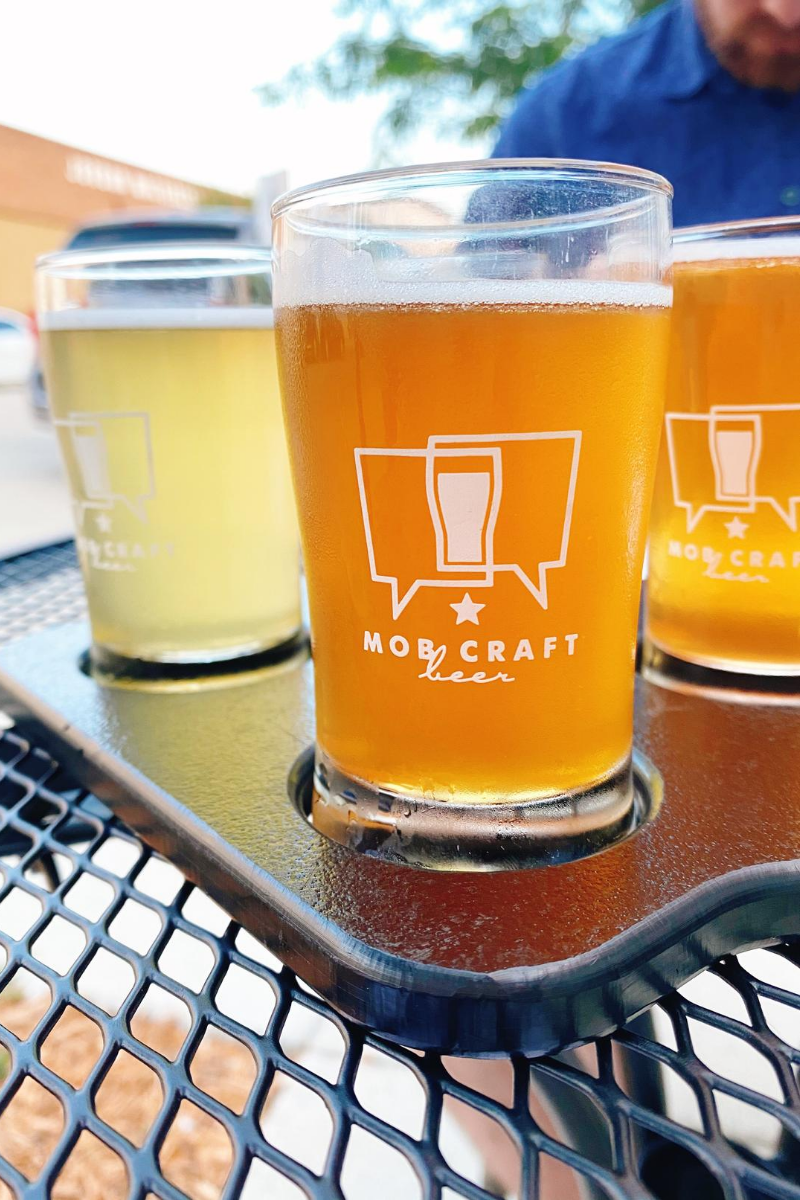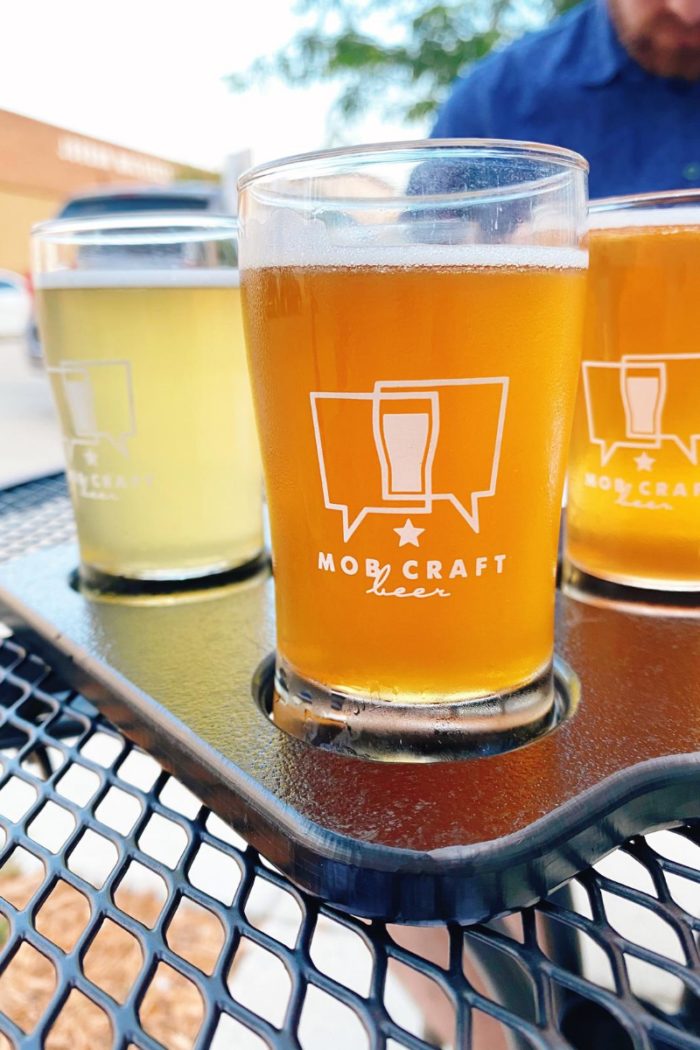 MILWAUKEE PUBLIC MARKET
The next morning we decided to walk around the Historic Third Ward. We strolled through the Public Market, and like, omg. Sensory overload. We didn't get anything, because we were going to eat at Cafe Benelux, but from coffee to juices to sushi, they seriously have so much. Plus, they had this outdoor tiki bar that looked like a blast and a half.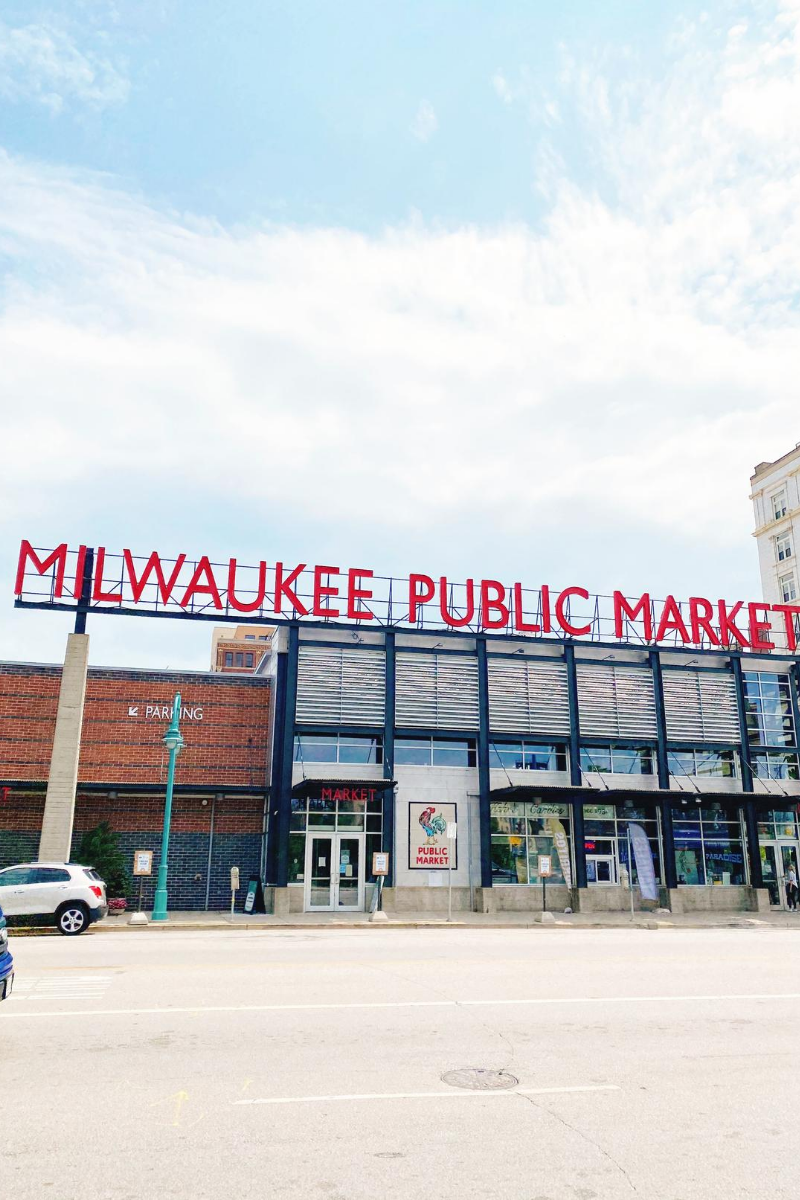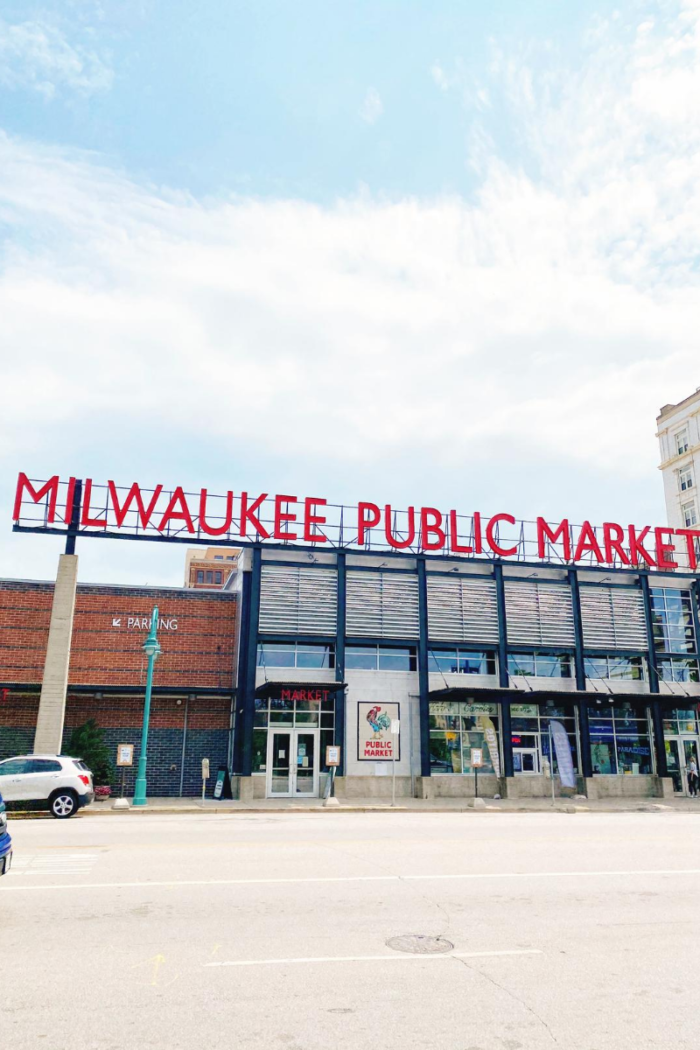 CAFE BENELUX
I've been here before back when I was visiting Marquette about 4 years ago. Cafe Benelux is a super cute brunch spot in the Third Ward. They have a rooftop that looks super cute, but since we were both pretty hungry, we decided to take whatever outdoor seating came first.
I ordered their Belt & A breakfast sandwich, it was omg so good. Derek got the breakfast burrito, which was also unreal. And, of course, I had to start the day off with a bloody.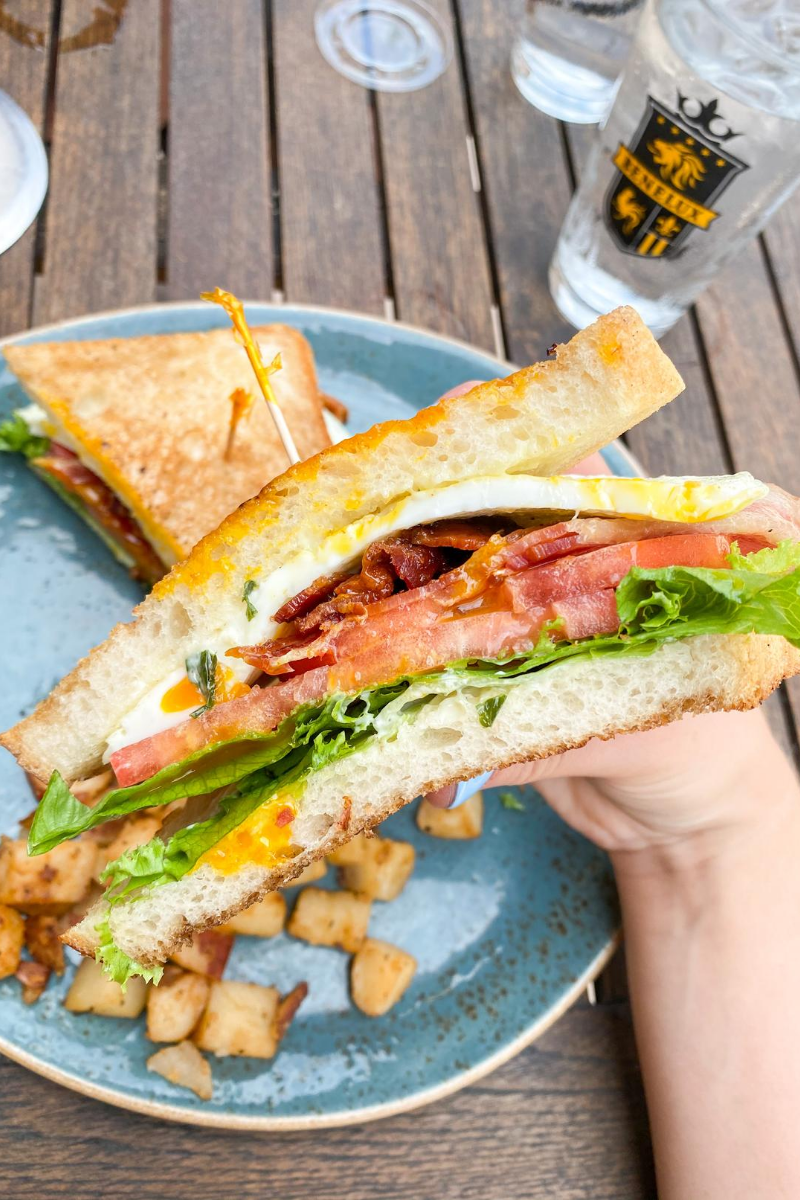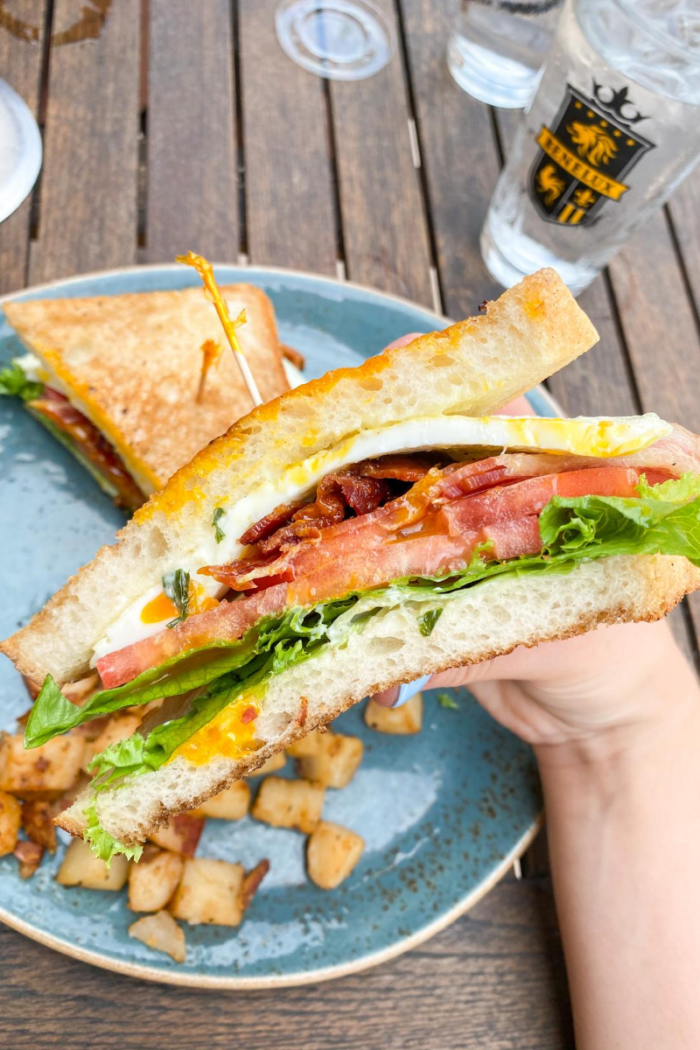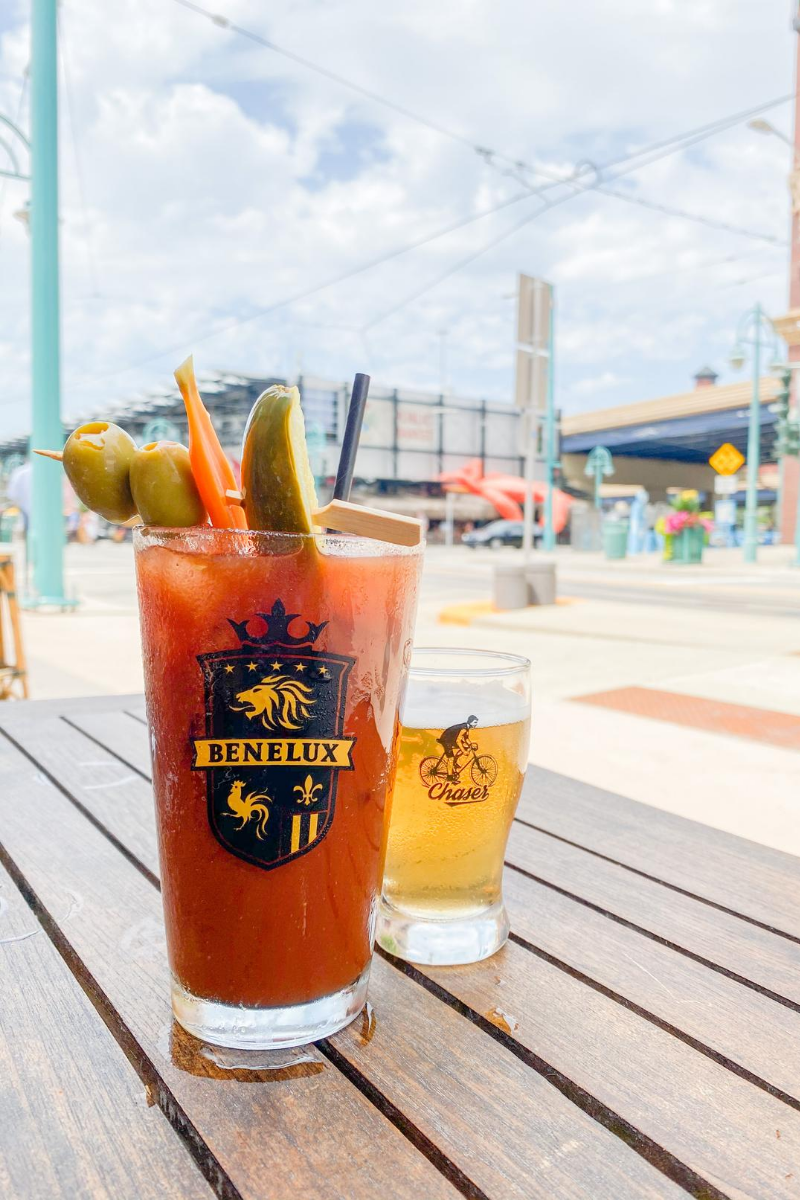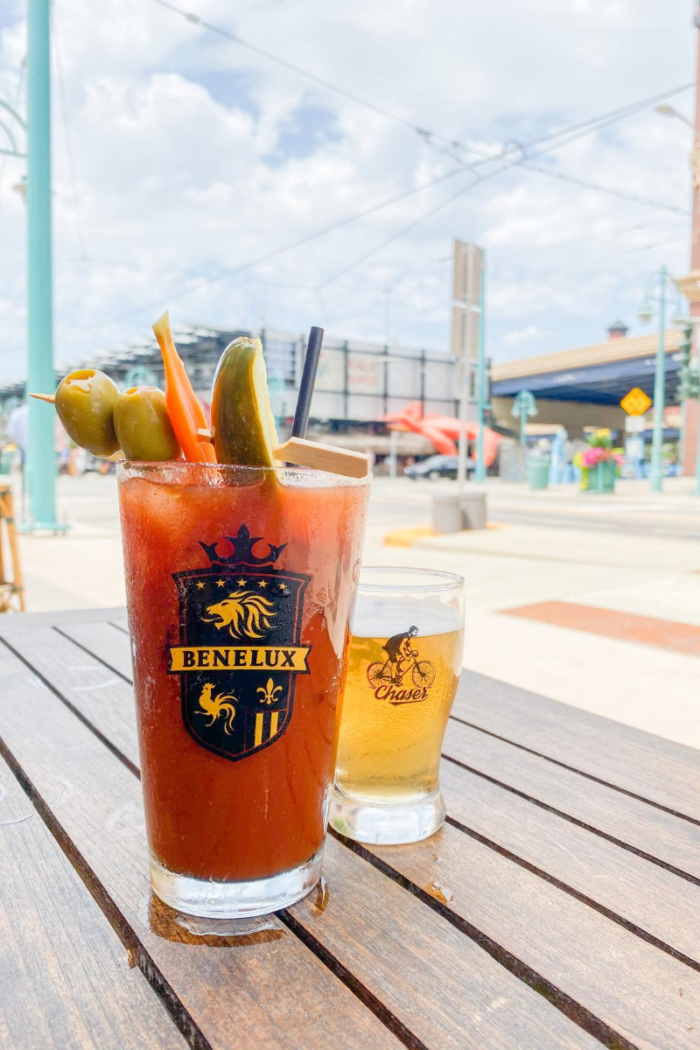 HACIENDA BEER CO.
We went to Hacienda Beer Co. on Saturday night and they had all outdoor seating across the sidewalk. You walked up, mask on, ordered your beer + food and then sat back down at your table. The beer we both had was super good, and Derek got the grilled cheese and I just got the brussel sprouts. They were both so good. They had these pizza box nachos, and seriously if you go there with more than 2 people. Please get them and report back.
This photo below was taken off Hacienda's IG!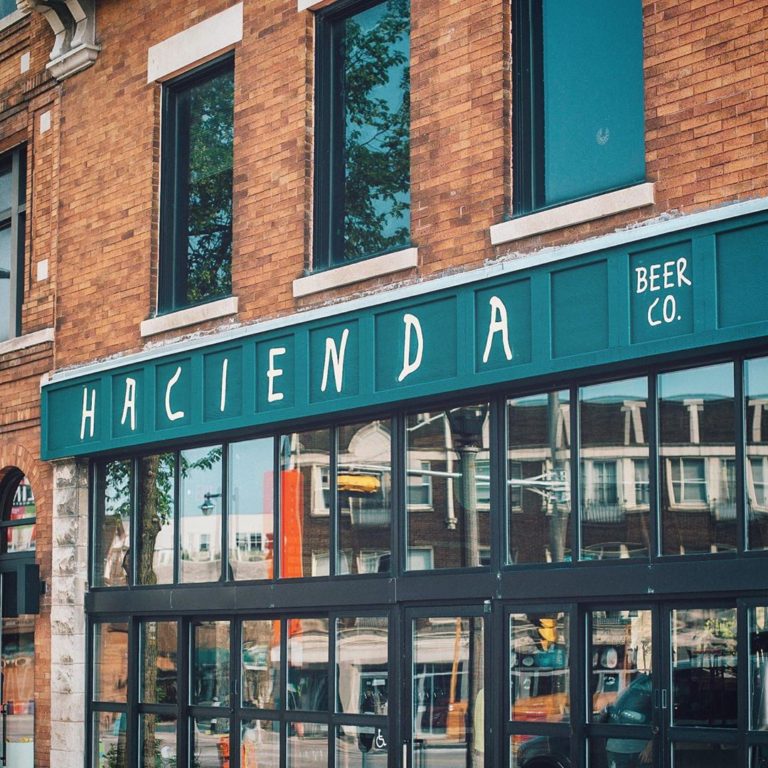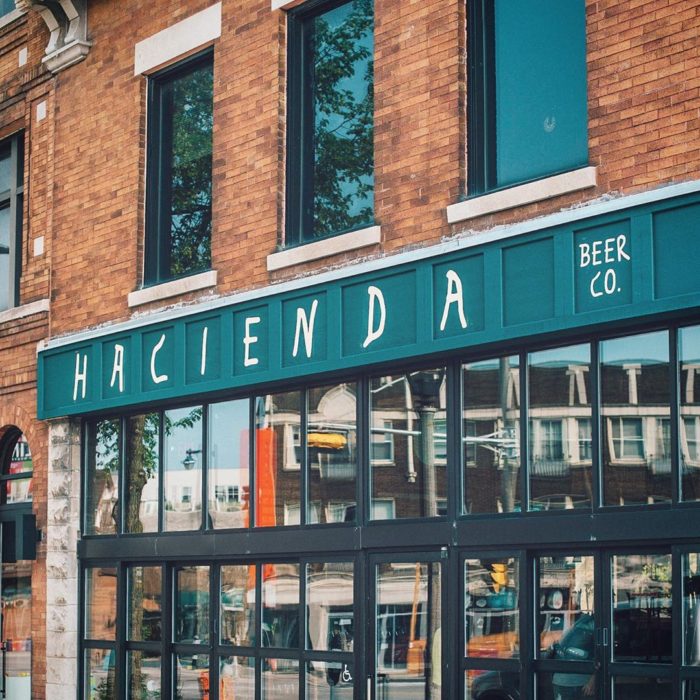 EAGLE PARK BREWERY
Next, we walked from Hacienda, down Brady Street (which is a strip of bars & restaurants & a whole lot of characters) and ended up at Eagle Park Brewery. We stayed here for a few beers, and we were both drinking the Citra on the Dock of the Bay beer. It was so good. Similar to Hacienda, it was serve yourself. However, this spot had indoor and outdoor seating. It's all seat yourself, first come, first serve style. For indoor seating, there were only a handful of tables inside. You were very distant from other groups and everyone else was wearing masks while walking through common areas, such as getting up to order beer from the bar.
Again, this picture is taken from Eagle Park Brewery's IG!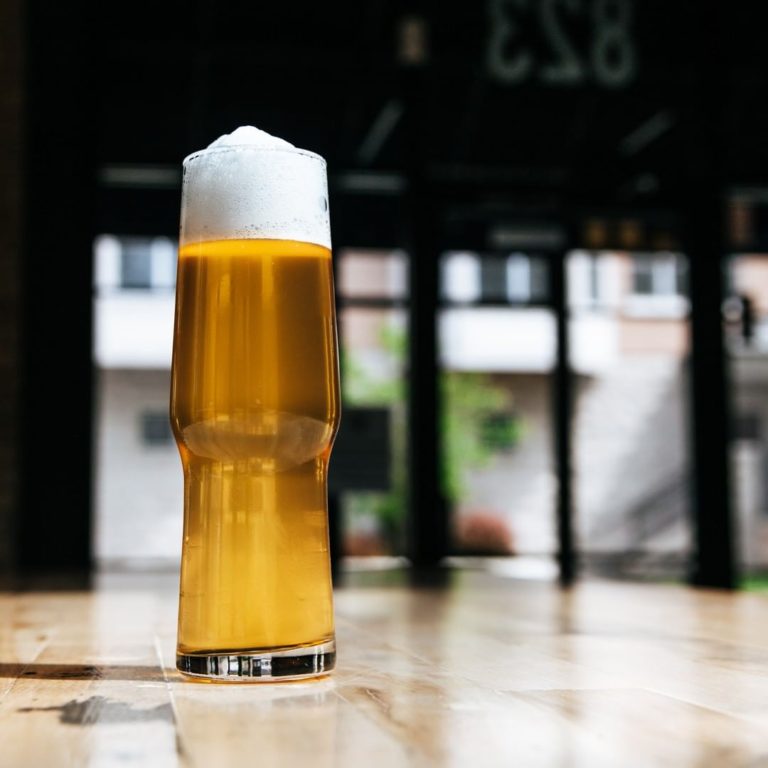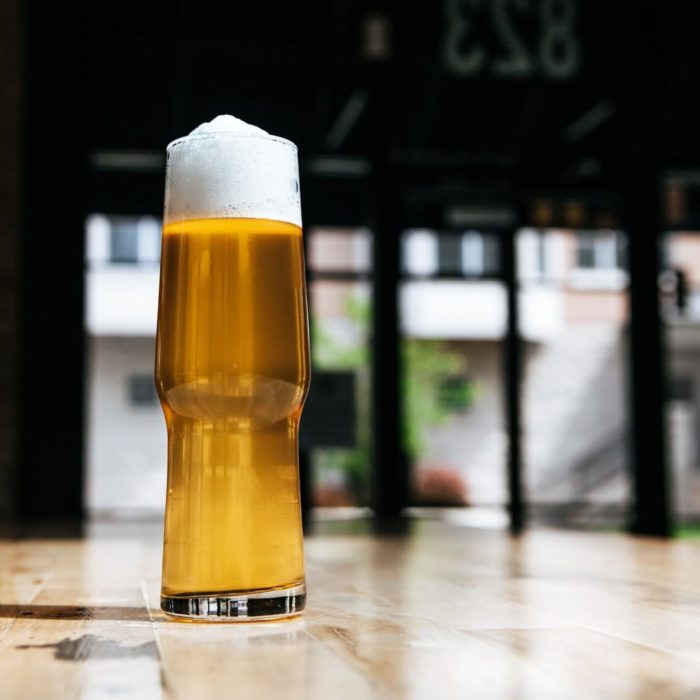 SWINGIN' DOOR EXCHANGE
On one of our walks back to our hotel, we strolled past this place. The Swingin' Door Exchange. We looked at each other and were like "yup, we're going." It was truly everything you could ever want for a hole in the wall bar/restaurant. We walked in, unsure whether we needed to be seated, or if we could seat ourselves. It smelled like cigars, there was an older couple in the corner slinging martini's with a full on steak meal at like 11 am. Truly, what more could you ask for when looking for the perfect vibe? We had a phenomenal brunch and our waiter was SO nice. When we left, he told us to "come back soon and make this your 'Milwaukee' bar!"
MORE TRAVEL GUIDES
Want more content like my weekend guide to Milwaukee? I got you, boo!
HONORABLE MENTIONS OF RESTAURANTS AND BREWERIES WE DIDN'T HAVE THE TIME TO VISIT
Lakefront Brewery
Pabst Brewery
Good City Brewery
Milwaukee Brewing Company
Balzac
X-Ray Arcade Bar
Dorsia
The Harp
Uncle Wolfies
Onesto
Oh, and naturally we ended the trip with a visit to Mars Cheese Castle. WHEN IN ROME! Any other places I missed on my Weekend Guide to Milwaukee? Comment below with your favorites!