Passoa is a passion fruit liqueur that is an absolute must-have for delicious cocktails that are perfect for summer. To help spark some inspiration, I'm sharing some of the best Passoa cocktails. 
This post may contain affiliate links, meaning I may earn a small commission when you click on the links and make a purchase. I will never recommend a product that I don't support 100%.
You'll love these Passoa cocktails.
They're all so easy to make. With a few simple ingredients, you can whip together all of these Passoa cocktail recipes. No professional mixology experience is needed!
They're full of flavor. From citrus to fruity to spicy and everything in between, no matter what your cocktail preference is, there's a cocktail for everyone on this list!
They're like transporting to a tropical island. Seriously, make one of these drink recipes, take it outside and you'll be instantly transported.
Top of the list is a basic passion fruit martini, otherwise known as the pornstar martini. Yes, pornstar. It's a combination of vanilla vodka (or vodka + vanilla syrup), Passoa passion fruit liqueur, fresh passion fruit juice, lime, and prosecco. It's a fun, fruity, and bubbly cocktail that's so easy to make!
Unlike a traditional mojito, this combines white rum, mint, passion fruit puree, simple syrup, fresh lime juice, and soda water. Pour it over ice cubes in a tall cocktail glass, garnish with a fun umbrella and fresh passion fruit and your taste buds will thank you for making this delicious drink. 
If you're looking for a cocktail perfect for a patio happy hour on those hot summer days, look no further than this passionfruit margarita. The combination of triple sec and Passoa make for such a delicious combination. Plus, the color is gorgeous.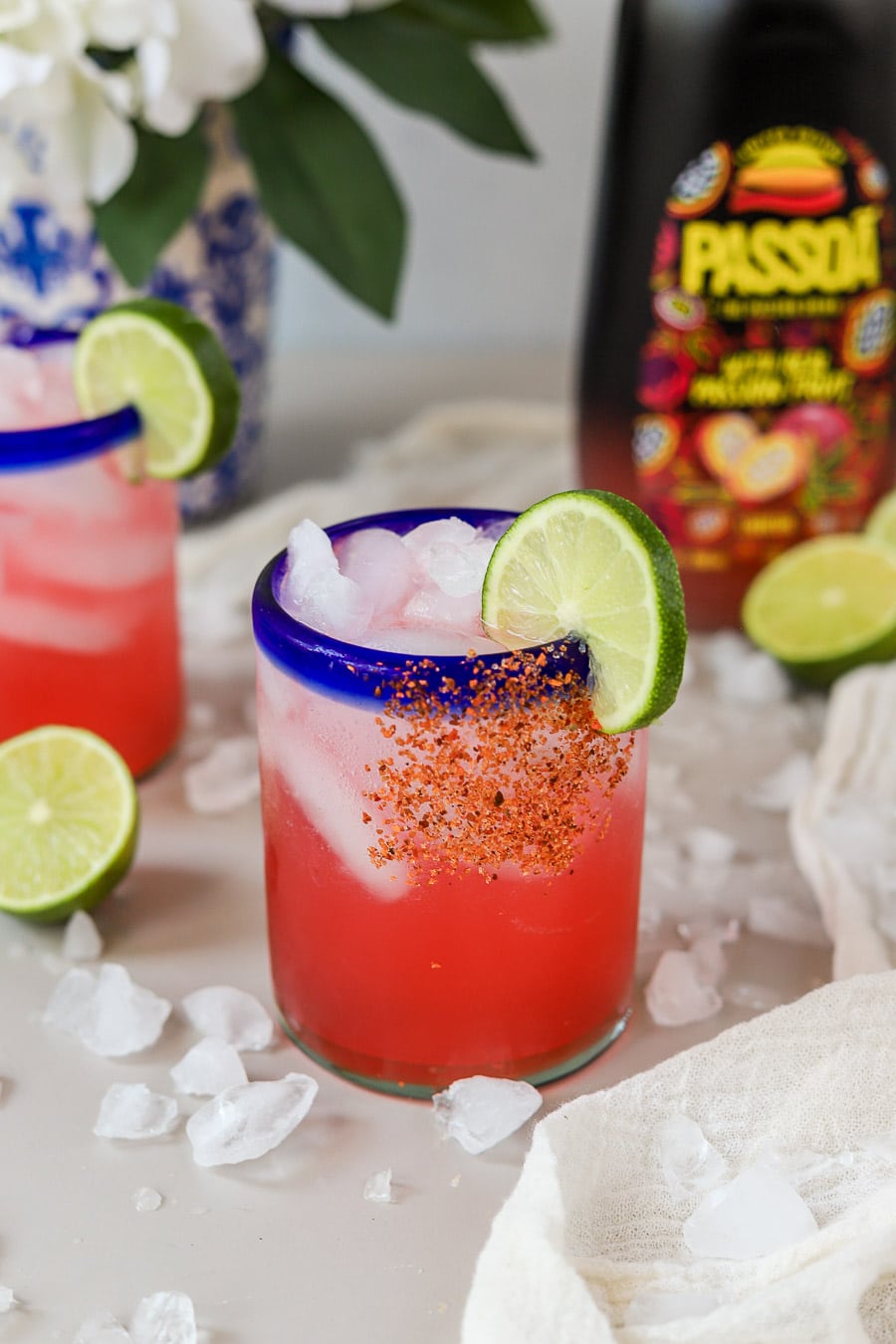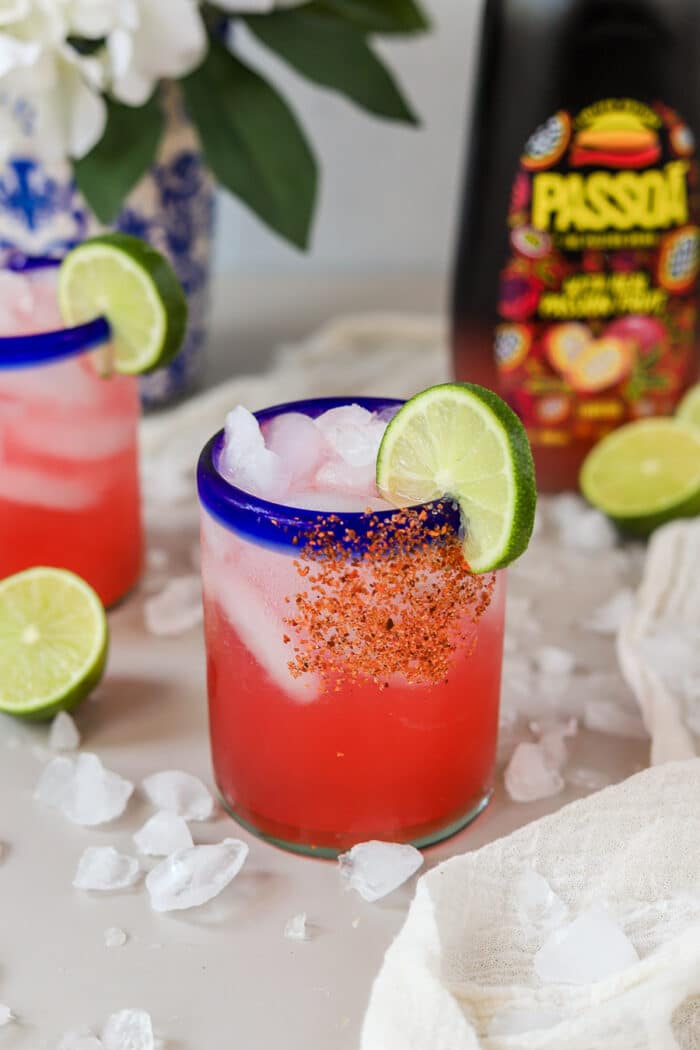 Step aside, Aperol, it's time for a passion fruit spritz. It's a simple yet refreshing cocktail that combines Passoa liqueur and prosecco to make a perfect summer cocktail. 
I love a fun sangria recipe for the summer and this tropical sangria won't disappoint. It combines white wine, guava nectar, pineapple juice, triple sec, Licor 43, passoa, and peach schnapps. If you want to make big impressions during your next backyard party, bring this! 
This is such a fun twist on a traditional sour cocktail recipe. It's a combination of lemon juice, sugar syrup (simple syrup), egg white, and Passoa. You'll want to be sure you have a cocktail shaker because sour cocktails need a double shake due to its egg white component. 
This is another incredibly easy cocktail recipe, it combines orange juice and Passoa. A fun twist on this cocktail could be adding different alcohols, like a dark rum or maybe even tequila. Top with a maraschino cherry and you've got yourself a fun, island cocktail. 
If you're a fan of gin cocktails, you'll love this Passoa Bramble. It's a combination of Passoa, gin, lemon juice, simple syrup, and real passion fruit. Serve it over ice in a highball glass, and you could even top it with tonic water if you want a bit of fizz.
This is like an easier version of a rum punch. Combine dark rum, orange juice, and Passoa in a cocktail shaker, shake until frosted, and strain into a Collins glass over fresh ice. You could even add a splash of cranberry juice or grenadine to make it a rum punch type of recipe. 
Is Passoa the same as passion fruit liqueur?
Yes, it is! Passoa is a passion fruit liqueuer.
What is a substitute for Passoa?
Any other passion fruit liqueur can be a substitute for Passoa.
Amazon home bar finds
You'll absolutely want a plethora of glasses for your cocktails. I love these martini glasses, coup glasses, highball glasses, and rocks glasses.
Pin it for later!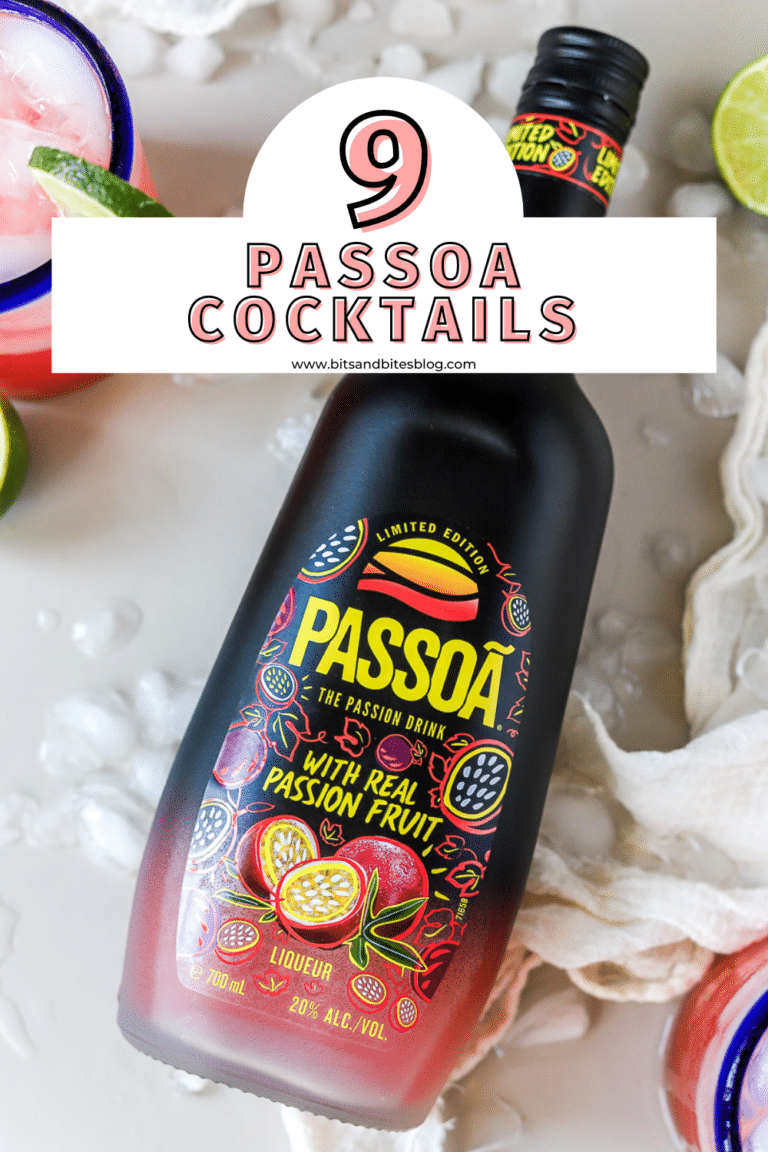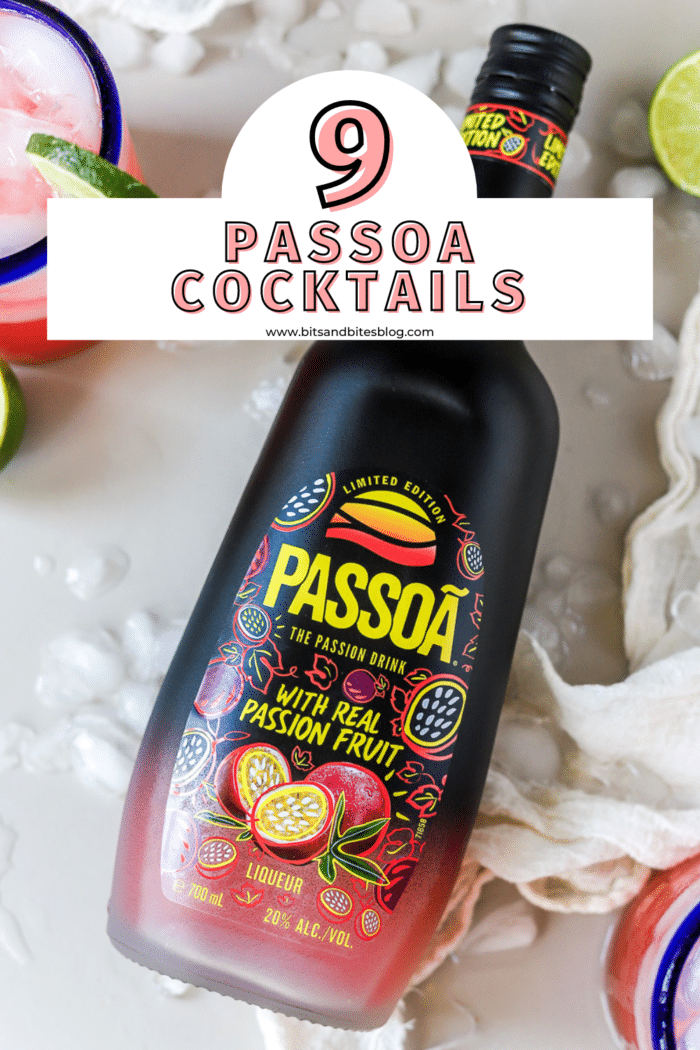 Want more fun cocktail recipes?