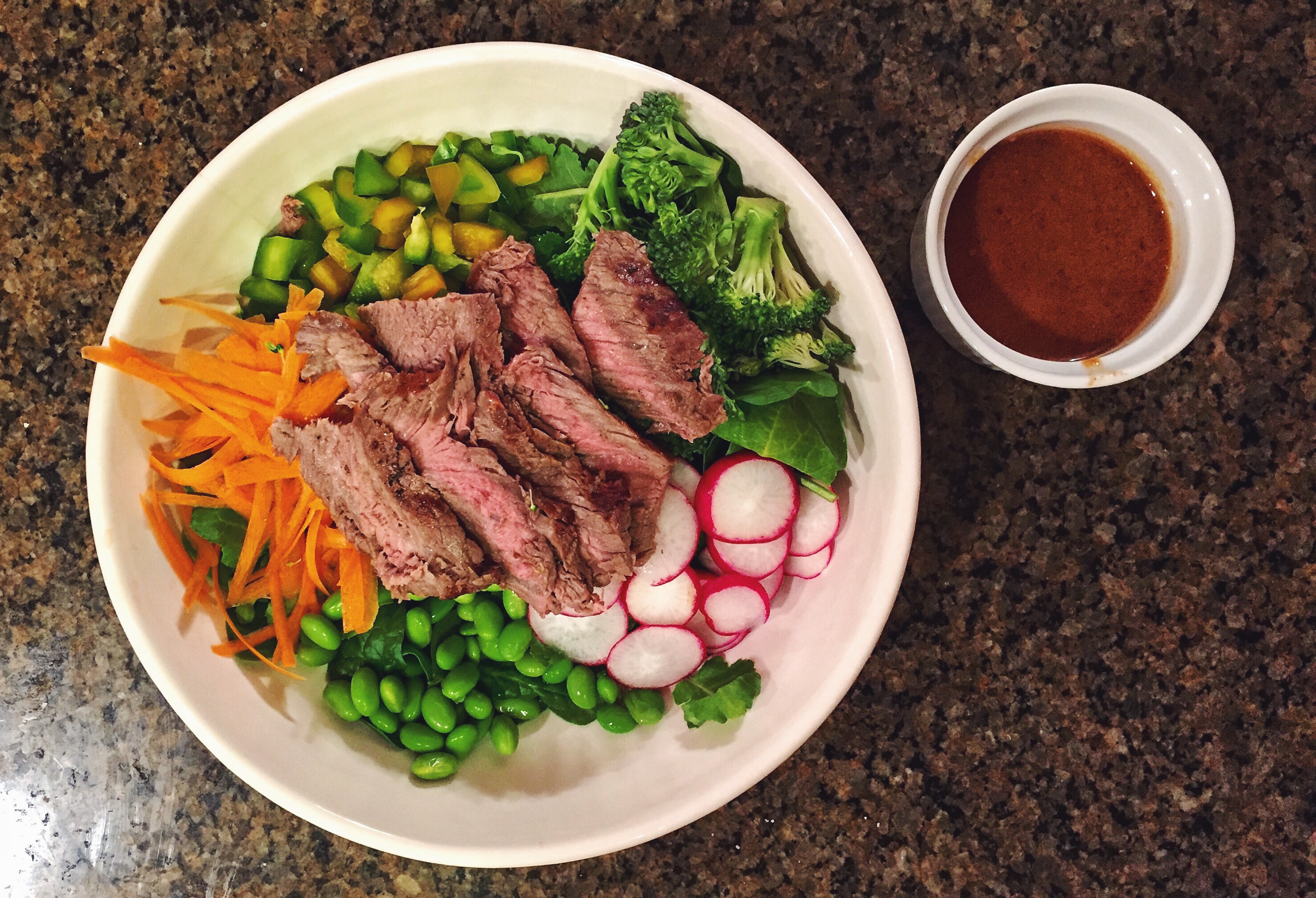 Is there anything peanut butter cannot pair well with? I am starting to think the answer is no. Ok, I guess I'm not really starting to think that cause there are probably gross pairings, but STILL. So. Many. Good. Pairings. Peanut butter & banana, peanut butter & chocolate, peanut butter & Oreo's (praise to you Hallie and Annie), peanut butter & celery, peanut butter & Sriracha. Waiiiiiit, say whaaaaaaat? Uh huh. Peanut butter and Sriracha. I'm just recently exploring this wonderful pairing, but let me repeat to you- it is wonderful.
The sweet, the nutty and the spiciness all comes together for a party. Yes, I did just call it a party. If you are thinking I'm crazy for liking this combination- try it. It all started when I was watching the show "The Best Thing I've Ever Ate". This woman on the show was saying that one of the best things she's ever eaten was a peanut butter sriracha croissant (oh yes, don't you all worry…. I will develop something like this). Then, I was itching for some Thai/Asian inspired foods. I FINALLY FINALLY found a restaurant with Pad Thai I like off their menu (yeah, I order the absolute most basic thing off Thai restaurant menus. I just love it so much.)
Then perusing Pinterest (you can follow me here!) I came across an Asian Steak Salad. I thought "Oh wow. I need to make my own version of that." Now we are here! The salad is pretty basic when it comes to vegetables. I used a spinach & kale mixture for the greens. Then I topped it with some green pepper, broccoli, radishes, edamame and shaved carrot. On top of all that I put some fresh grilled strip steak. No marinade for the steak… with strips you really don't need to marinade. Plus with this salad dressing I've created, you don't need anymore flavor. You don't want flavor overload.
If you followed that entire train of thought- you're a trooper. So thanks for that!!!!
So this salad is (from bottom to top)
Greens- of your choice
Veggies- of your choice
Protein/Meat- of your choice
My Peanut Butter Sriracha Dressing- find the recipe below!
[amd-zlrecipe-recipe:59]
Sriracha. Avocado. Goat Cheese. Plus some turkey and tomato slices. Talk about switching up your grilled cheeses! This could be made as a…