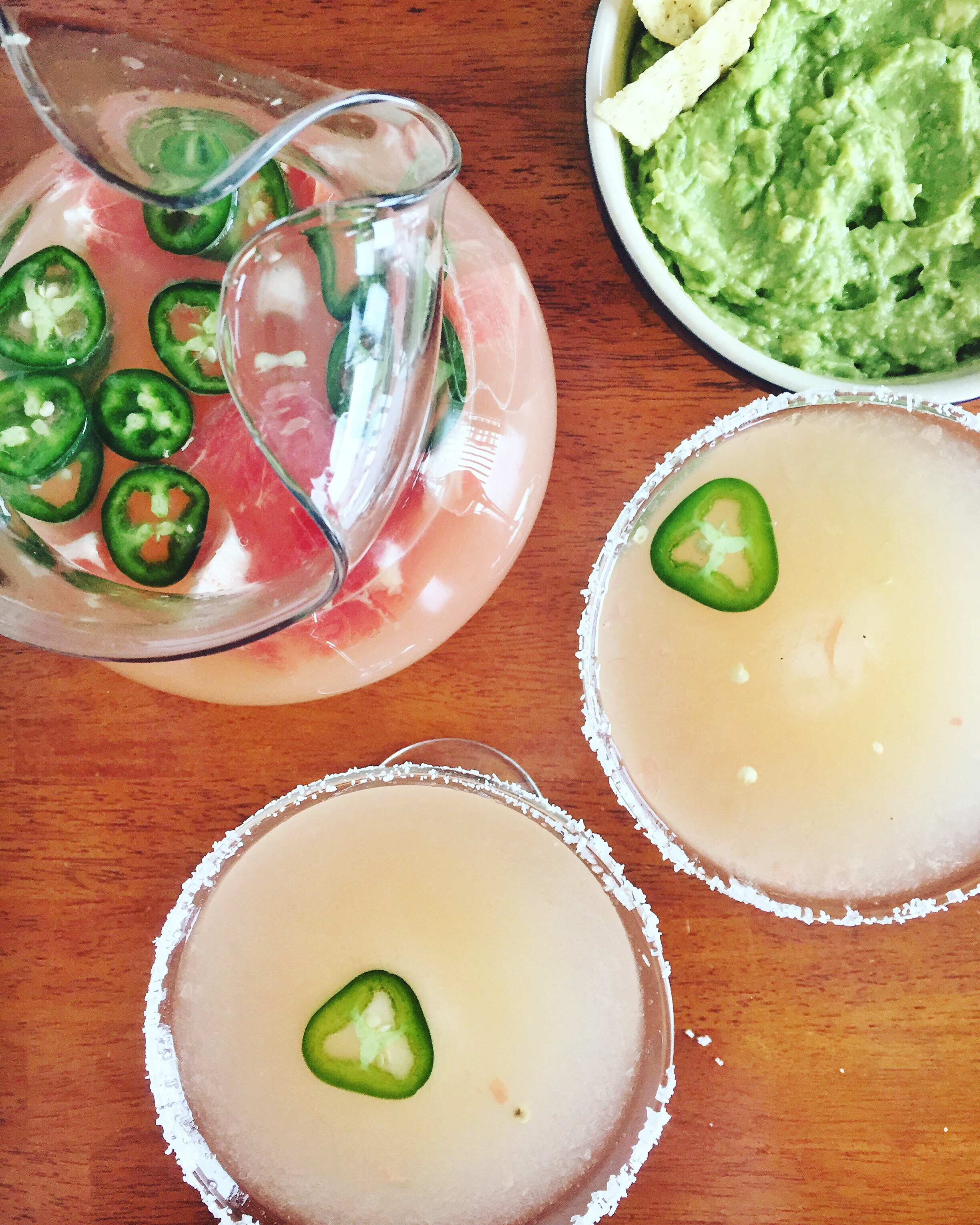 Just two more days an we've officially made it to another Friday and you all can make these delicious margaritas. Or just make them tonight, or right now. Judgement free zone.
These margaritas were apart of my taco & tequila bar this previous Friday. They were a big hit (for those who can handle some spice)… I didn't seed the jalapenos. It truly wasn't an over powering spice, it was a very nice kick to compliment the acidity and tartness of the Grapefruit juice.
Also, I'm a little late (and by a little I mean waaaaaaaaaaaaaaaaaaay late) on buying Adele's new CD…. Yes, I know. I wasn't lying when I said "by a little I mean way late"…. But honestly, I cannot stop listening to it. Oh, and the new-ish Lumineers' song Ophelia…. I have that, Adele's album and a handful of other songs on repeat.
That guac in the photo? You can find the recipe over at my latest Weekend Bites.
Let's get back to what is actually important though- these margaritas. Below you'll find the printable recipe for these delicious Grapefruit Jalapeno Margaritas!
I made champagne cupcakes, you'll see the recipe posted a little later, and had almost an entire bottle of champagne left. You cannot…
I just started watching Grey's Anatomy last night for the very first time…. EVER. I'm addicted to it. I wish I had started…