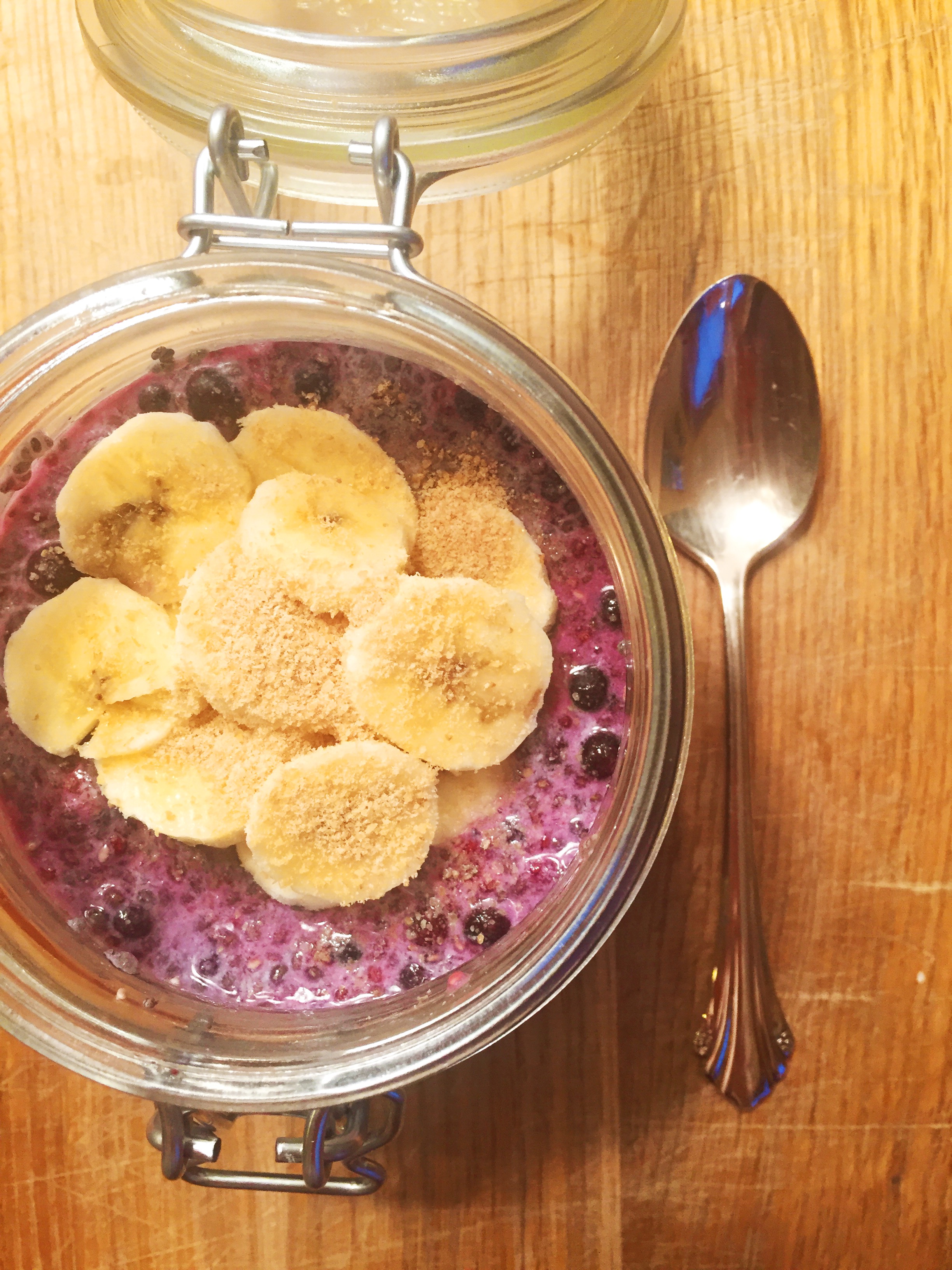 If there's one thing I appreciate (I mean, let's be honest, I appreciate a lot), it is make ahead breakfasts. I would give a lot to stay engulfed in my covers for every absolute second I can in the morning. Seriously, I set my alarm for 6 am this morning, it went off and I thought "Nope, not happening" and set another alarm for 6:30, and then I finally rolled out of bed at 6:40. People love mornings, and I respect those people, but I am not one of those people. That mixed with the fact that I need to eat breakfast, I am TOTALLY not one of those people who are all like "I'm just not hungry in the morning"… I'm hungry. All the time.
Especially with an hour and 15 minute commute, one way, to work, (however, come a few short weeks that will be getting cut down in half !!!!!!!!!) I love make-ahead breakfasts. In the colder months, I enjoy make-ahead oatmeal. Pop it in the microwave for 30 seconds, and you have a satisfying breakfast right in front of you. With spring officially here, and warmer temps *hopefully* coming to the Chicagoland area soon, this chia seed pudding is perfect for a spring/summer make-ahead breakfast.
Another thing I love about chia seed pudding for breakfast is that it genuinely tastes good in the morning. I am not one of those people who can make a smoothie and let it sit over night. It just does not taste good to me. There is something off about it.
Do I continue to list off why I love chia seed pudding? Sure, why not. Just like oatmeal, you can put whatever you want on top. I mean, make it taste good, but still, whatever you want.
Below you'll find the recipe for this blueberry over-night chia seed pudding!
Blueberry Over-Night Chia Seed Pudding
Ingredients
1/4 c. Chia Seeds
1 c. Milk, I use unsweetned vanilla almond milk
1/2 c. Blueberries, I use frozen blueberries
dash of Stevia, optional
1/2-1 banana sliced, optional for topping
1/2 tbsp Ground Organic Flaxseed, optional for topping
Instructions
In an air tight container, combine your chia seeds, milk and blueberries. Close your container and let it sit in the fridge over night.
In the morning, take out your now chia seed pudding, top with whatever toppings you like (bananas & flax seed) and enjoy!
http://bitsandbitesblog.com/blueberry-night-chia-seed-pudding/