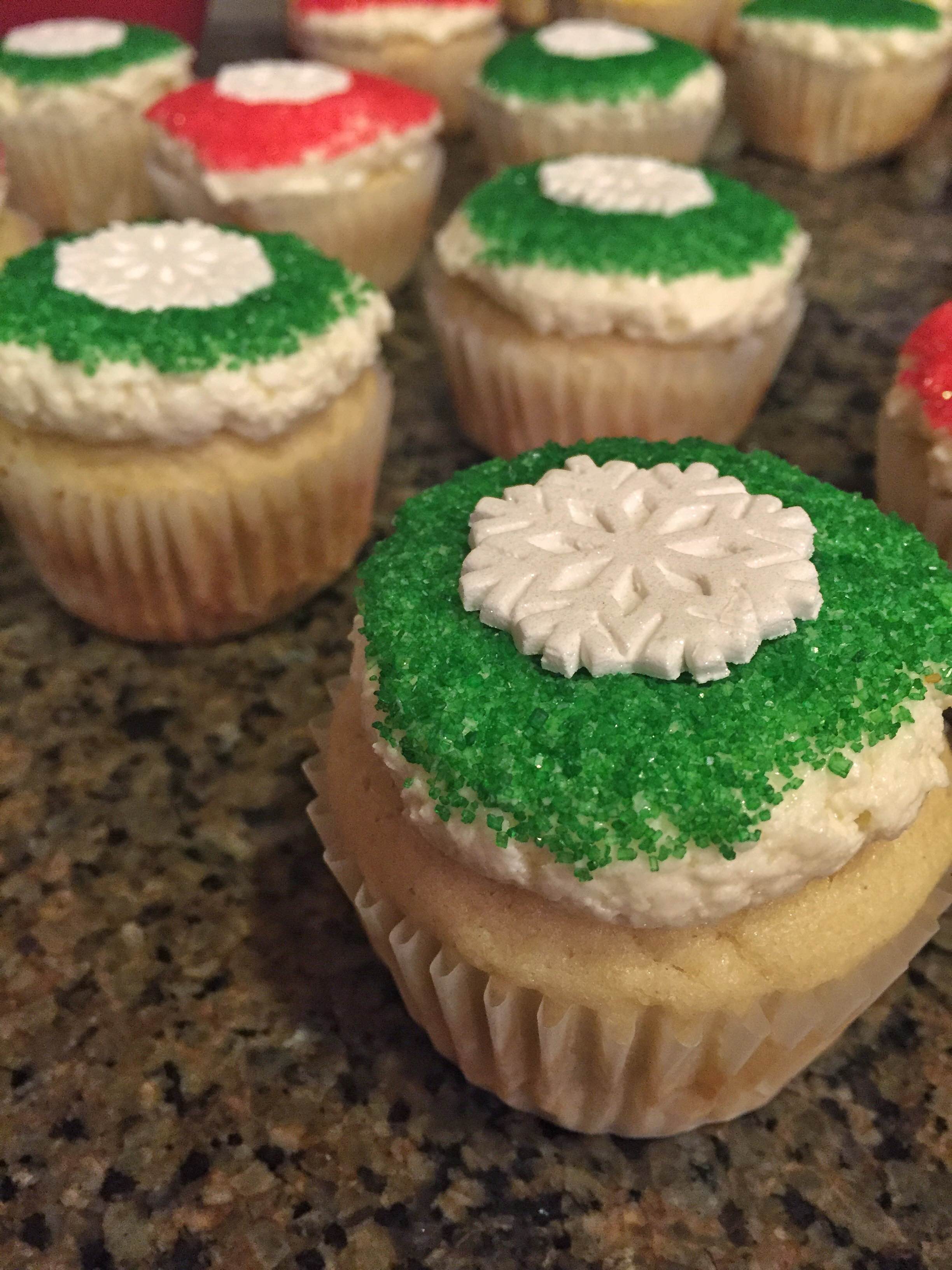 These champagne cupcakes are great for not only Christmas but for New Years Eve celebrations as well! The champagne adds a very nice texture and taste to the cupcake. I would have used some for the frosting, butttt I made this wonderful Holiday Sangria (recipe here if you missed it!!)
My frosting was very good, but I didn't have any powdered sugar. I googled a recipe for frosting without powdered sugar. It tastes very good, but it requires milk to be boiled and thickened with flour. I didn't realize just how long it would take for the milk to cool down before beating it into the sugar, butter, and vanilla extract. If you do make this frosting, I suggest making the frosting first, then make the cupcakes. This way, you have a much longer span of time for your milk and flour mixture to cool.
I retrieved my champagne cupcake recipe here! Instead of 1/2 c. champagne I used 3/4 c. champagne. For the frosting, I found my "non-powdered sugar" recipe here!
Below you can find the printable recipe for both the cupcake and the frosting! If you do not wish to use this frosting in the recipe, then you can use my vanilla buttercream or cream cheese frosting!
Buttercream found here
Cream Cheese found here
[amd-zlrecipe-recipe:38]
I made champagne cupcakes, you'll see the recipe posted a little later, and had almost an entire bottle of champagne left. You cannot…